Charlotte Street Partners (CSP)
CSP are the mainstream media of Scotland and BBC Scotland's news and current affairs department is simply an arm of the lobbying industry in Scotland.
Angus Grossart is the chair of "Scotland International" and CSP. In the latter role he works with managing partners and founders Andrew Wilson and Malcolm Robertson (son of former Labour Party, Scottish secretary Lord Robertson).
Adding to the list of lobbyists/journalists linked to CSP is one of Kris Deerin's old chums Kevin Pringle a trustee of right wing 'think tank' "Reform Scotland". Kevin also enjoys a cosy relationship with the BBC and Scotland's top public relations specialists.
Many of Scotland's political commentators engage in paid employment with lobbyists such as CSP.
Peter Duncan, Tom Harris and Andy McIver are at Message Matters and Moray Macdonald is at Weber Shandwick . Moray just needs to get the lift upstairs at Pacific Quay to do fit in a regular Saturday shift with his BBC friend.
Deerin, formerly of the Glasgow Herald is now at Reform Scotland, but with a sideline at The Spectator. There's Alex Massie, Pringle and Andrew Wilson at The Times.
Then there's Sir Angus, still active in the House of Lords at Westminster and at the BBC with Two Rivers Media together with with Lord McConnell's best pals, Kirsty Wark and Alan Clemens. Then there's Lord McConnell of Lobbygate's pal, Malcolm Robertson back at CSP!
People must be wondering why this scandal is not getting traction in mainstream media.
Dark money to the DUP from Richard Cook and the latest lobbying shenanigans at CSP are just a couple of scandals that illustrate just how much Scotland's democracy and it's media has been captured by corporate interests.
Lobbying journalists are now making the media programmes for public consumption about Scotland's modern history and appearing as independent commentators.
George Orwell said, "Who controls the past controls the future". If nothing is done, tomorrow's Scotland belongs to Wilson and Pringle and Lords Duncan and Grossart.
According to The Ferret. CSP are probably the most influential lobbying and PR firm in Scotland.
Lobbying is the apotheosis of the art of politics- insiders doing deals behind closed doors-while we, the electorate, well, we're on the wrong side of the door.
Inside, Andrew Wilson, former MSP, Times journalist and member of the Scottish government's Growth Commission is doing deals accompanied by Kevin Pringle, former SNP communications chief and Times journalist.
Both busily monetising their political contacts and their political expertise to the benefit of the clients who are paying Wilson and Pringle for the access to the power and influence they offer. Ask about their client list, that's for Kevin and Andrew to know, not for the Scottish people to find out." (John Cawley)
BBC Bias against Scottish Independence – Not us Guv!!!
The Scottish public are denied their right to active promotion, through broadcasting of cultural diversity with other parts of the United Kingdom and the Westminster government through its politically directed British Broadcasting Corporation (BBC) is in breach of the UNESCO Convention on the Protection and Promotion of the Diversity of Cultural Expressions and the EU Charter of Fundamental Rights – Article 11 – Freedom of expression and information.
Removal of BBC accountability to the Scottish Electorate
From 1946 to 1991 media affairs in Scotland was subject to the moderating influence of a BBC Scotland Controller who effectively reported to the, "Broadcasting Council for Scotland", on which many distinguished Scot's served over the years. But following a Westminster government reorganisation control of BBC output in Scotland was transferred to the Board of Governors of the corporation in England then onto the BBC trust in London.
What's the problem?
The way in which BBC Scotland is run, the quality of care it provides for its staff, the standard and relevance to Scots of what it produces, the ethos of public service in Scotland are just some of the more important concerns facing the Scottish nation and it is well proven by a succession of events detrimental to Scots that they cannot be successfully addressed by the prevailing control systems.
The BBC is failing Scots due to the Unionist mindset of its political controllers and Westminster appointed politically biased managers who are indoctrinated to believe that The BBC provides the glue that holds the wobbly Union together and any weakening of the strength of the paste will bring about the end of the Union.
Bias against Scots is endemic and should be rectified
BBC Scotland needs to be removed from Westminster so that it can be truly independent of political interference and the previously successful over arching Scottish body, including members of the public, should be re-established.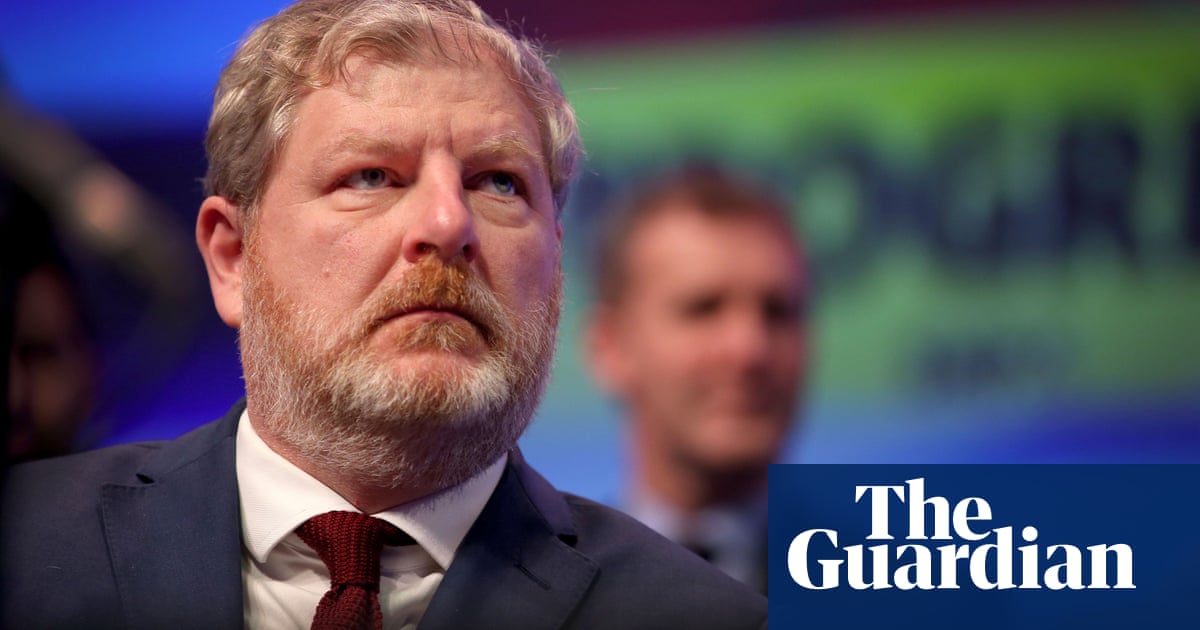 Nepotism within BBC Scotland News & Current Affairs Team
A Unionist party pedigree is an unarguable requirement for employment by BBC Scotland and senior, line managers and reporters are appointed through nepotism. This unacceptable practice needs to stopped so that the BBC Scotland can be truly impartial and fully accountable to the Scottish fee-paying public. There also needs to be a cull of management and media correspondents who blatantly abandon the "Journalist's Code" in support of their politically minded colleagues. (https://www.nuj.org.uk/about/nuj-code/)
Proof in the pudding – 2014 – BBC Scotland management refused to appear before MSP' at Holyrood
Ken MacQuarrie, then Head of BBC Scotland and his bully boy, Labour Party supporter John Boothman, then Head of News and Current Affairs refused a number of requests to appear before the Scottish Education and Culture Committee at Holyrood stating that the BBC in Scotland was not accountable to Scots or the Scottish Government.
Public challenges by Scottish SNP MP's at Westminster forced the intervention of the Chairman of the BBC Trust who ordered them to appear before the committee. They did so but only after an amount of distasteful wrangling but stonewalled every question put to them.
More on John Boothman
Boothman headed BBC News and Current Affairs and was the editor of Elections and Political Output.
In 1979 he was the Chairperson of Strathclyde University Labour Club, Chairperson Scottish Organisation of Labour Students in 1980 and Chairperson of the National (UK) Organisation of Labour Students 1981.
Former BBC broadcaster Derek Bateman who worked with the Scottish Independence team at the time of the referendum said Boothman continually questioned and ordered changes in the political output of radio broadcasts after meetings with Paul Sinclair SPAD to Johann Lamont.
Sinclair enjoyed a special relationship and regular contact with Boothman through their links with the Labour Party. Indeed, writing to his blog Bateman claimed Boothman was "infamous for his unrivalled network of contacts in the Labour movement". An unhealthy master and servant relationship in which the SPAD called the shots.
Boothman is married to Susan Deacon: An MSP and former Chairman of Scottish Labour Students. She served on the Scottish Labour Party's, National Executive and was a Scottish Labour Party government minister.
Boothman, and former Labour Party executives, Margaret Curran and Johann Lamont were, when students actively and closely involved in Labour Party politics at Glasgow and Strathclyde Universities.
At university Curran was Secretary of Glasgow University Labour Club, Secretary of the Scottish Organisation of Labour Students, Chair of that organisation, and Vice-Chair of the Labour Club (the biggest of its kind in the UK) at the time.
Former MSP and Labour Party Leader in Scotland Johann Lamont was an active member Glasgow University Labour Club.
Labour MSP Sarah Boyack also attended Glasgow University and was active in student politics. She was mentored by Margaret Curran (Chair of the National Organisation of Labour Students in 1985-86)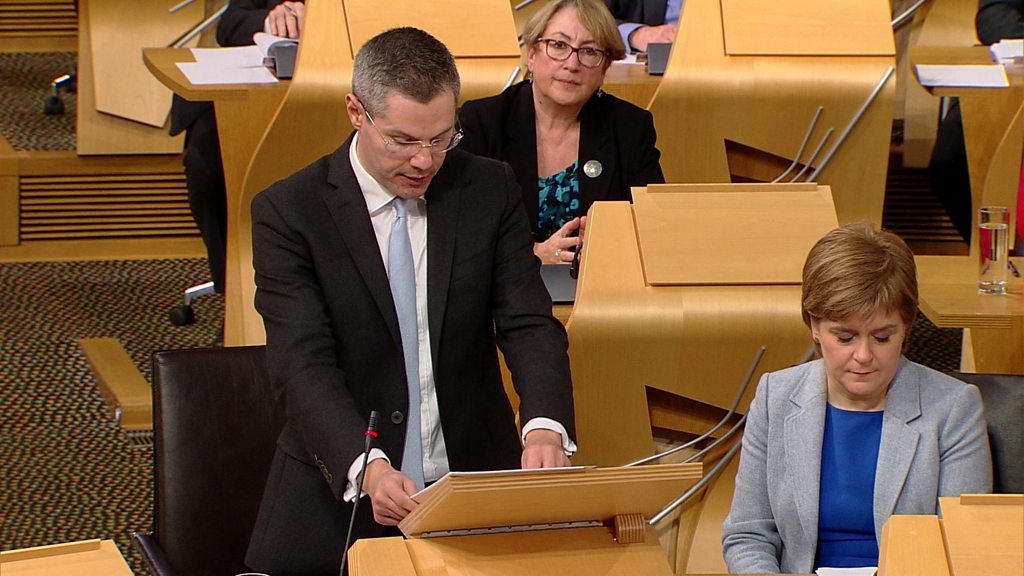 Boothman bully boy of BBC Scotland
Following a protracted messy struggle with staff and trade unions Boothman was exposed as a sexist workplace bully, (funny how WOKE activists didn't get round to him!!) and transferred, at no detriment to himself, away from news and current affairs to join a newly formed team working on Scotland's proposals for Charter Review.
But Boothman instead chose to leave the BBC and joined Charlotte Street partners as an Associate Partner, Head of Media Training and Client Films.
Not long after he took up employment with the right wing leaning British American Project BAP founder member Rupert Murdoch as the political correspondent of Sunday Times Scotland. Stranger than fiction is that he also retained his post as a lobbyist with Charlotte Street Partners and that executives of Charlotte Street Partners write articles for the Times and the Scottish Sunday Times. Work that one out if you can.
Catriona Renton: Reporter for the BBC Politics Show and BBC Presenter.
Renton was was recruited by Boothman to the BBC Scotland parliamentary unit in 2006. A former Glasgow Labour Councillor, she represented Kelvindale before losing her seat in 2003. A product of Balliol College, Oxford she was "Glasgow's Youth Tsar"
Her Facebook account listed her friends: Jackie Baille, Labour MSP: Yousuf Hamid, Labour MP: Tom Harris, Labour MP: David Martin, Labour MEP: Frank McAvetty, Labour MSP: John Robertson, Labour MP: John Park, Labour MSP: Steven Purcell, Labour Glasgow District Council Leader: Dave Watson Vice-chair of the Scottish Labour Party.
At the centre of yet another bias storm in 2009 when attending the SNP conference in Inverness, Deacon claimed on BBC Scotland's Politics show that Alex Neil had confirmed the SNP's desire to see David Cameron become the Prime Minister at the next general election. Views he had not expressed. The BBC were forced to issue a personal apology to Alex Neil.
Tom Connor; BBC Head of Online News and Sport.
A personal friend and colleague of Boothman he was responsible for introducing and enforcing the censorship and blockage of social media comments on BBC Scotland news correspondent's political blogs. Viewer feedback sterilized.
Connor, Boothman and other members of the News and current affairs team were censured for providing Labour political candidates with free media training using BBC Scotland facilities.
The labour Party Fiefdom and its total control of Scottish media
The Labour Party in Scotland's abuse of Glasgow citizens was revealed to the public in March 2010 in a private report released to the Scottish public and brought about the very public downfall of Gordon Brown's protégé Leader of Glasgow District Council Steven Purcell. See: htpps://romulusstudio.com/variant/37_38texts/1ed_2manifest.html
Before the publication of the report there was a dearth of mainstream media reporting and the failure of the "red tops" to provide a heads up to the public had led to online speculation that there was something seriously wrong with Purcell's very cosy relationship with sectors of the Scottish media and its failure to fulfil its publicly declared role of holding power to account – namely, the press's part in a regular Friday drinking date, dubbed 'The Ritz Club', with which, Mandy Rhodes, the editor of Holyrood Magazine toyed:
"Did a misguided loyalty to a regular Friday afternoon drinking date, dubbed 'The Ritz Club', which included the editors of rival red tops, the Herald's editor-in-chief and Purcell himself…influence reporting of the unravelling scandal?"
But there is no news in the truth / no truth in the news and the complex network of local government councillors, businessmen and public sector chiefs, all with connections to the Labour Party and its 'redevelopment' misadventure went on untroubled. The Sunday Herald irate management driven to comment, responded to the suggestion of acquiescence towards the Labour Party
"The absurd suggestions of a network of powerful figures working behind the scenes to influence the workings of the city and that this so-called network including leading figures from the media is now threatening to undermine public confidence in the integrity of the Scottish press"
What about Bridget McConnell then?
In 2006, she spearheaded the controversial devolution of Glasgow City Council's Cultural and Leisure Services to form the company/charity known as Culture and Sport Glasgow with a separate trading arm, Culture and Sport Glasgow (Trading) CIC. She then held the Chief Executive role of both companies.
In 2008, Culture & Sport Glasgow was awarded a long term contract to catalogue and manage the text archive and research department for Newsquest (Herald, Sunday Herald, Evening Times).
Those interested in the rudiments of democracy might wish to ask how a notionally privatised arm of Glasgow City Council could be allowed to become so tightly interconnected with Glasgow's dominant media group.
More remarkable with the NUJ's Vice-President-come-President also being the head of PR for spin-off Culture & Sport Glasgow at the time?
Additional reading:
I previously researched and published a comprehensive report cataloging the disgraceful abuse of the Glasgow electorate by the Scottish Labour Party aided and abetted by the BBC and Scottish Press in the first decade of the new millenium.
Careful reading will reveal conspiracy, at all levels of those involved in the financial asset stripping of the poorest people in Western Europe