The British Secret Service (SIS)
The security service is comprised of three branches each of which provides graduates, postgraduates, linguists, IT specialists and writers a wide range of career opportunities in intelligence work.
MI5:  Staff 4000: It is responsible for protecting the UK against covertly organized threats to national security encompassing terrorism, espionage and the proliferation of weapons of mass destruction.
MI6: Staff 3500: Operates in secret overseas, recruiting and developing foreign contacts and gathering intelligence.
An opportunist organization it identify's then exploits favorable circumstances avoiding risks to national security, military capability, and prosperity.
Its remit also includes counter-terrorism, resolving international conflict and prevention of the spread of nuclear and other non-conventional weapons.
GCHQ: Staff 6000: It is the UK government's expert in cybersecurity, using technical expertise to provide intelligence, protect information and inform government policy.
Note: In the case of MI5 there are probably less than fifty agents fitting the James Bond profile.
The bulk of the remaining group of specialist agents are operating in England and Ireland but a cadre of around 250 are probably permanently deployed in Scotland.
Contrary to popular perception many agents fulfill mundane duties, such as research, office and other administration work.
Once in there is no "out" although the pursuit of other careers is encouraged, if applicable.
There is another group recruited directly from University and deployed to intelligence gathering duties, media manipulation and deep penetration of subversive groups.
Many of this last lot are "deep throat" agents located career term within the ranks of senior people in Universities, politicians, police, charities and other institutions of power.
Andrew Fulton
Spies-R-Us – Attended by RD!!
A Glasgow University course covering Security, Intelligence & Strategic Studies – A two-year postgraduate course: Graduates from the programme are prepared to pursue careers in security-related posts in government offices and public administration, international organizations, non-governmental organizations, transnational business corporations, and private security and risk analysis companies.
Glasgow University Officers' Training Corps
The University of Glasgow's links with the British military can be traced back to the Jacobite risings of 1715 and 1745 when companies of Militia were raised to defend the unionist supporting University against the Jacobites.
During the First World War in Glasgow, by the summer of 1916, around 2,800 officers had been trained by the University.
In the Second World War, the UOTC's role was to train officers from University students conscripted into the Army and to provide basic training for those who remained behind as a Home Guard unit.
Glasgow UOTC still exists and is still based at the drill hall in University Place.
Davidson holding centre stage
Professor Adam Tomkins appointed – Chair of Public Law (John Millar School of Law) 2003
Tomkins, with established links to family members who are also very senior officers in the Foreign Affairs branch of the US State Department, is an intellectual and political genius, (but only in his own mind and imagination) and a leading constitutional scholar and hard-line republican relocated to Scotland from England in 2003, taking up employment with Glasgow University as a lecturer in constitutional law.
His previous employment had been teaching English law in English educational establishments and his appointment to a prestigious post remitting him to inform students of Scottish law created disquiet in the minds of some and raised the question.
Is this guy for real or is he a British Secret Service plant? His behavior since confirms the latter assertion.
The timing of his transfer to Scotland taking up a position the requirements of which his previous employment gave no indication of knowledge suited to his new environment.
But his new employment was by design since it provided him with safe passage into the heart of the Scottish Socialist Party (SSP) where he was able to influence policy and report rumors, weaknesses and internal strife within the party.
2004: The Calton Hill Independence Rally
On the day her majesty, Queen Elizabeth officially opened the new £431 million Scottish Parliament building at Holyrood it was revealed that no one would face criminal charges over the fiasco of overcharging.
As expected the Crown Office and the Procurator Fiscal declared there were no grounds for complaint after a probe into the awarding of contracts for the Holyrood site.
The Scottish Socialist Party (SSP) coordinated a rally for independence at Calton Hill in October 2004 at which the "Declaration of Calton Hill", setting out a vision of an inclusive and outward-looking Scottish republic was presented.
The case was advanced for a Scottish socialist republic without a monarchy or nuclear weapons, with a currency independent of England, a much-reduced level of military spending and a relationship with the European Union safeguarding Scotland's independence.
Addressing a cheering crowd, Law Professor, Adam Tompkins of Glasgow University, reminded them of the Queen's previous reluctance to pay tax despite her massive income.
He said that the queen had special powers or `prerogatives`, which included being able to appoint anyone she liked as Prime Minister.
You cannot sue the monarchy. He said Tony Blair used these special powers to attack Iraq and there would have no Iraq war without the crown.
In a democracy, it is the people who are sovereign and not the crown! He urged the abolition of the monarchy preaching, "If you want democracy down with the crown!"
2003: The rise and fall of Tommy Sheridan and the Scottish Socialist Party
Tommy Sheridan, Colin Fox and other left-wing activists had started making significant in-roads into Scottish politics causing concern in London, triggering long-established controlling mechanisms implementation of which would be charged to the British Secret Services.
Tomkins established strong links with senior members of a rapidly expanding SSP through the common cause of republicanism.
In the 2003 Holyrood election, the SSP increased their MSP representation from one to six and a number of independent MSP's also entered the new "rainbow parliament".
In the first year of the new parliament, the SSP fought for policies such as free school meals and an end to prescription charges (both introduced in a later parliament by SNP) and campaigned against Home Office dawn raids to remove failed asylum seekers.
But the outward show of unity was deceiving, all was not well, information was released to the press that the party was heavily in debt and in November 2004, its leader, Tommy Sheridan announced his resignation.
A Sheridan supporter of long-standing, Colin Fox, who had been elected as a Socialist MSP in 2003, took over and in parliament under his leadership, the SSP continued to pursue its socialist policies, frequently disrupting parliamentary business by way of volatile protest.
At that time Rupert Murdoch's, "News of the World" exposed and destroyed Sheridan's political career alleging sexual misconduct in office, using information gathered through knowledgable contacts within the party, another intelligence gathering and, illegal phone tapping of Sheridan and his close friends and political and legal advisors.
The editor of the News of the World in Scotland was Bob Bird, the then-husband of the recently appointed BBC news-reader Jackie Bird who had returned to Scotland from London.
Sheridan won a £200,000 defamation action and costs, despite eleven party figures, including Fox, Kane, and Leckie, giving evidence against him.
Sheridan left the Party and went on to set up a new left-wing party, "Solidarity."
The News of the World refused to give up its attacks on Sheridan and the case rumbled on between 2004 – 2016.
The Strathclyde Police triggered "Operation Rubicon" which was set up to run in parallel with a wider inquiry into alleged criminality at the News of the World in London.
The fall out included: A jail sentence for Sheridan. The closure of the News of the World in Scotland then later in England and many charges of illegal phone tapping and fraud being lodged by legal authorities against Sheridan, Bob Bird, and Andy Coulson.
A classic MI5 operation which resulted in the rejection by the electorate of the SSP and Solidarity Partys in the 2007 Scottish election. They have never recovered from the impact of the attacks on their political credibility.
There are a number of persons of interest who may have had a role to play in the operation (the public might never know for sure).
Adam Tomkins, Colin Fox, Jackie Bird, Bob Bird, Rupert Maxwell, Andrew Fulton, Andrew Dunlop, Andy Coulson, Carolyn Leckie, Rosemary Kane.
Further reading:
Plausible Paranoia – How Westminster hoodwinked the Scots in 1707 and 2014 and their Preparedness to Do So Again – Part1 – Secret Intelligence Services
https://caltonjock.com/2018/08/04/plausible-paranoia-how-westminster-hoodwinked-the-scots-in-1707-and-2014-and-their-preparedness-to-do-so-again-part2-defoe-strikes-again/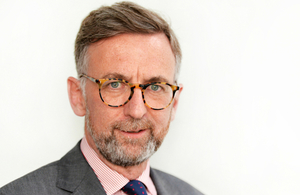 Andrew Dunlop
 Andrew Dunlop
Graduated in economics from Glasgow University. Joined Thatcher's inner circle as one of the seven members of her "policy unit", specializing in defense, employment, tax reform, and Scotland.
Was a special adviser to former Defense Secretary George Younger.
Alleged to be one of the architects of the 1989 hated Poll Tax.
Left government, appointed managing director of top lobbying firm "Politics International."
David Cameron's right-hand man in the 2014 Scottish Independence Referendum.
Ennobled by Cameron in 2015 then installed as, Parliamentary Under-Secretary of State for Scotland working with Tomkins and Mundell maintaining the subjugation of the Scots.