Industrial Action in Glasgow
Indications are that women employed by Glasgow District Council will be taking industrial action very soon in pursuance of their long running campaign seeking equal pay with male workers as required by law.
It is important that the hard working people of Glasgow attribute fault for any disruption to their lifestyle to the previous council run by the Labour Party, who left a poisoned chalice for the SNP to sort out.
And many re-elected Labour Councillors are still blocking any move by the recently elected SNP Council to resolve the matter.
The remaining part of this blog provides an explanation of events to date.
It reveals the duplicity of the Unions who unconditionally supported the policies of their Labour Party Councillor colleagues assisting their efforts to deny women workers a fair wage. And who are now taking a different tack actively supporting the same women in their decision to take industrial action against the SNP run Council.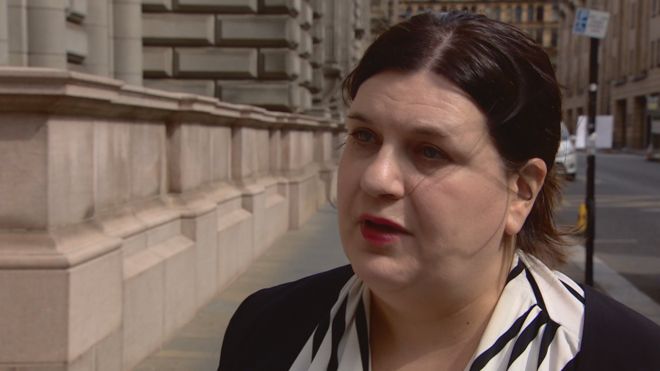 Susan Aitken
Equal Pay Claims Glasgow District Council Female Social Care staff
In May 2017, the SNP took control of Glasgow City Council. The party had fought the election with a commitment to sort out the long standing injustice, and new leader Susan Aitken, an "unashamed feminist", was sincere about living up to her pledge.
"I could not have presided over the continued unequal treatment of women, knowing in my heart and my head it was happening, seeing the evidence in front of me: that the previous Labour Party council undervalued not just women, but the lowest paid women, doing vital jobs, these are the women who are washing and feeding our elderly grandparents and parents, they're clearing up our weans' sick. It's hard physical work. It has been treated as lesser value for the same reasons women's work has always been treated as lesser value. And previous leaders and Labour run administrations of Glasgow City Council have chosen not to redress it."
Aitken knows there is a risk the issue will take up a large part of the SNP's first ever term of office, and might jeopardize a second one, but she believes securing equal pay would be a legacy worth having. However,there are many obstacles in her way, not least a resistance from deeply entrenched veteran council officers, who – having defended the system for so long – are still struggling with the idea of conceding defeat.
Coupled with this is the challenge of finding additional finance in times of austerity and of the need to devise and implement new, improved pay and grading conditions essential if future equal pay claims are to be avoided.
The stakes are high: any new pay and grading scheme will involve winners and losers, creating a likelihood of industrial action. "There will be a bin strike in 2019. I don't know this, but I know it," says one union insider.
The women welcomed Aitken's commitment, and were buoyed by the SNP council's decision abandon the civil action case against them. Still, with so many previous disappointments, they were not holding their breath. They want to see deeds not words.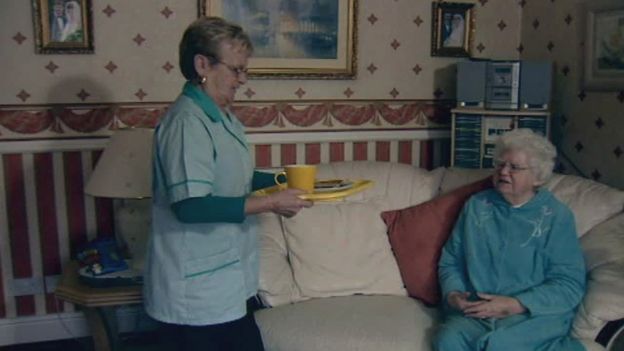 Union Inaction and Action 4 Equality (Scotland)
In Glasgow, women involved in the pre-2007 pay claims recall how the GMB union and the Labour Party council pressurized them into accepting low settlements by offering them cheques for a few thousand pounds just before Christmas so long as they signed quickly. Many signed.
But many more held out against the injustice and badly judged advice from their Unions and took their cases to another source of advice. Namely, Action 4 Equality – Scotland managed by Solicitor Stefan Cross.
In doing so they had to wait longer, but received far greater settlement sums. Not only did Cross take on Glasgow District Council, he sued the unions for failing to properly represent their female members, forcing them to up their game.
In so doing, he made himself hugely unpopular and many still regard him as an ambulance-chaser who got rich off the back of driving English councils to the brink of disaster.
To the women, however, he is a hero, which explains why – though Unison and the GMB are involved in Glasgow's current equal pay dispute – Cross still has 80 per cent of the current claimants. "I will have to give him 10 per cent of the payout, but he deserves it," one woman tells me. "He stuck with us when the unions couldn't be bothered."
Labour Party Glasgow District Council Responsible for the unresolved Dispute
The current Glasgow dispute relates to the pay and grading system the Labour Party council introduced in 2007 to rid the system of gender bias.
For reasons best known to itself (but possibly to do with cost), it rejected the "red book" scheme implemented by the other 31 Scottish authorities, opting instead for a bespoke system.
The new system is complicated, but the problems with it are two-fold. The first is that, at the behest of the unions, the council built in a three-year payment protection for those men who lost out on bonuses, without extending it to women, thus perpetuating the gender differential.
In May 2017, just after the SNP took control, the Court of Session ruled this payment  protection had been discriminatory and the council accepted its judgment.
The second area of contention is the design of the scheme itself. The point of the job evaluation exercise was to create transparency, so any worker could look across the council and compare their wage with that of other roles.
However, this is difficult to do in Glasgow, because – alone among Scottish councils – it introduced the concept of core and non-core pay.
Work done in relation to core pay is assessed using identifiable job evaluation techniques, even though the scores awarded to some jobs have been disputed.
But non-core pay is more difficult to understand because people are being rewarded for the "context" rather than the content of their work.
For non-core pay, Glasgow workers are awarded extra points (and extra points mean extra pay) for specific working conditions, many of which appear to be relevant only to jobs done predominantly by men.
For example, extra points are given to those with full-time contracts. Women are more likely than men to have part-time contracts (though those with two part-time contracts may still work more hours).
Action 4 Equality (Scotland) maintains the disparity was compounded by the creation of arms-length external organizations (ALEOs), such as Cordia (predominantly female workers) and City Building (predominantly male workers).
However, an Employment Appeal Tribunal later ruled the ALEOs were all still part of the Glasgow City Council family for the purposes of equal pay.
The new way of working has been attracting claims ever since it was introduced. Cross now has 10,900, Unison 2,100 and the GMB 2,000, with more coming in every day.
But while all political parties have signed up to achieving a negotiated settlement, the internal tensions are far from resolved.
In particular, the leadership is understood to be furious that no money was ever put aside by the Labour run council in case of a defeat, nor any work done to prepare for possible negotiations.
The Newly Elected SNP led Council Proposals
Council leader Aitken accepts the scheme is dead in the water and is creating a new pay and grading system, in conjunction with the negotiated settlements and in agreement with the unions.
She is also pressing for an early settlement on the payment protection element of the claims and to believe it could be dealt with on a sector-by-sector basis and resolved within 18 months.
But some long-standing Labour Party Councillors, with the support of a number of senior council officers remain reluctant to embrace a course of action that effectively concedes their past decisions were misguided.
They say that, while the Court of Session found there were grounds to suspect the scheme could not be relied upon in relation to the Equal Pay Act, it did not rule it was discriminatory, and are dragging their heels on a commitment to a new pay and grading scheme.
There are also important decisions to be made on where the money for the settlements will come from. Some sources still appear to be peddling the line that it will be devastating for jobs and services.
In a recent newspaper article, a former official was quoted as saying: "We all want women to get equal pay, but we also want children to be educated, we want secure jobs, our sick and vulnerable to be looked after and for potholes to be filled. Putting these things at risk is not progressive, it is an abdication of responsibility."
Yet Aitken is understood to believe there are other ways the cash can be raised: options include a loan from the Scottish or UK government or securitising assets such as the SEC.
The continuing gulf between the leadership, Labour Councillors and council officers means negotiations are proceeding at a glacial pace. "We get the impression we are dealing with two warring camps: the political leadership have clearly crossed the Rubicon, but Labour Party Councillors and council officers are not subscribing to this process at all," says Cross.
Aitken is working hard to bridge the gap; but Cross believes that unless the council gets its act together soon, the claimants could find themselves back at tribunals. "That would take five years and double the cost," he says.
And What About the Women Workers?
In a room at Unison Glasgow branch office, a dozen or so women are tying suffragette ribbons to boater hats and are writing "Equal Pay Or We Walk Away" on placards ready for a march.
After the council meeting last month, they were buzzing, optimistic that at last their long fight for equality might be coming to an end. They had allowed themselves to dream about the things they might buy: a car to replace the one that won't start; or a foreign holiday with the family to make up for all the time they missed out on when they were young.
Now, rattled by rumours of stalled negotiations, their heads have dropped; some say industrial action – which had been put on hold – is back on the cards.
When all this is over – if it is ever over – big questions will have to be asked. How could the council have believed this convoluted scheme – with payment protection for the men built in – would eradicate inequality and increase transparency?
And why wasn't the previous Labour party administration willing to challenge their officers' advice on fighting the claims?
The introduction of a new pay and grading system will probably bring more industrial strife, but as the women point out, the former Labour Party Council created the problem and refused to deal with it leaving the headache to the SNP council to resolve.
For more than a decade the council had their labour on the cheap and trying to hold them responsible for any industrial action is the worst kind of victim-blaming.
A Unison spokesperson commented: "If you think about the consequences it's frightening – of course it is – just like the situation we have faced year upon year with the council cuts, but a lot of the impact of those cuts has been absorbed by the depreciation of the female workers' pay and fighting it and imposing a pay and grading system which didn't work. The responsibility  for this lies with the Labour Party politicians who took the decisions and the structures of the Labour government, both local and national that allowed the council to conduct itself in that manner."
For the female workers, there is a broader frustration too; that 100 years after women got the vote, they are still having to fight for recognition.
One said: "I can't believe that here we are celebrating the suffragettes and we still don't have equality, but whatever happens, we will keep on fighting and if it takes that long, we will die fighting."
(paraphrased from an article by Lucinda Cameron in the Scotsman 10 Feb 2018)
If the Unions really believed their rhetoric why did they support the labour run Glasgow District Council against their female staff?
And What About the Labour party?
The Scottish Labour leader, Richard Leonard said women workers employed by Glasgow City Council were owed an apology for "too much resistance" to their equal pay claims when the local authority was under Labour control.
Speaking to the Labour Party's Women's Conference in Glasgow he said there was "too much legal obstruction" when Labour was in power in Glasgow for decades before being ousted by the SNP in May 2017.
See my previous article:
https://caltonjock.com/2016/03/07/women-employees-betrayed-by-glasgow-councillors-the-labour-party-and-the-unions-not-worthy-of-your-vote/