21 March 2014: Glasgow Council Rips Off Female Employees – But the lamb Nips the Lion. Remember this fiasco- and the cost of Attempting to Defend Their Actions
In 2005 Glasgow Councillors guided by Stephen Purcell, with the full support of their Labour Party colleagues, in government, in Scotland created Arms Length External Organizations (ALEOs) and transferred large numbers of Council employees to said organizations.
Evading their responsibilities over equal pay they created "Cordia" a company providing care in the community services and moved a largely female workforce into it in a cynical attempt to locate the bulk of their low paid women workers together locking them into a low wage environment forever.
This would be achieved by implementing the "equal pay act" at the time of the transfer of staff, under 'TUPE  regulations. The Council calculated that by putting many of its low paid female workers into (Cordia) – that the women would no longer be employed alongside their former higher paid male workers who, in the absence of change would have been used as comparators for equal pay purposes increasing salary costs.
Male employees on a much higher rate of pay, were all placed in their own ALEO (City Building) which was not the same or even an associated employer – so the Council was 'off the hook' as far as future equal pay claims were concerned.
The Unions
The unions in Glasgow kept their members in the dark about the huge pay differences between traditional male and female council jobs – and originally sided with the council when these big pay differences were exposed in 2005.
So the trade unions have a credibility problem because of their behaviour in Glasgow which remains to this day – since the trade unions Glasgow also failed to put up any serious resistance over the creation of ALEOs either.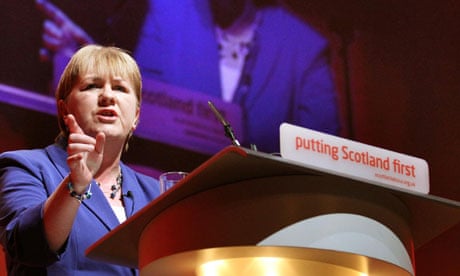 Labour Party MSP's
Not one of the local Labour MSPs spoke out against these payments at the time – including Johann Lamont, the Scottish Labour leader – whose partner/husband Archie Graham was a senior Labour councillor in Glasgow.
Litigation 2005 – 2014   (10 years of court sessions – Female staff V Glasgow City Council)

Action 4 Equality Scotland took up the case for equal pay for female staff transferred to  Cordia.
Court representation was placed with Fox and Partners Solicitors – and Daphne Romney a leading QC who also represented the staff  during the successful genuine material factor  (GMF) hearing against Glasgow City Council in 2007.
But Glasgow City Council persisted with their argument that they had acted entirely within the Law and in 2013 their solicitors managed to persuade an Employment Tribunal that the newly created ALEOs were not an 'associated employer' – in employment law terms.
The significance of which was that staff transferred to Cordia had effectively lost their ability to continue with an equal pay claim – once they had been 'TUPE transferred'.
Action for Equality Scotland submitted the finding to the "Court of Appeal" arguing that the decision of the Employment Tribunal was unfair – since the council retained control of all ALEO's.
Said control extending to  extra 'top-up' payments to Councillors for overseeing the ALEOs – which to many people, seemed like money for old rope.
The Council maintained their position that female employees could no longer compare themselves to male comparators who remained in the employment of the Council – the plain purpose of the Council's strategy being to try and evade responsibility for equal pay claims.
City Council Leader
The Court of Appeal (final outcome)
In the Inner House Lords Brodie, Drummond and Philip handed down a major decision affecting more than 2,500 Action 4 Equality Scotland clients with equal pay claims against Glasgow City Council.
Glasgow City Council lost a big appeal case, – over whether or not thousands of council workers transferred to various arms length bodies (known as ALEOs) – can continue with their equal pay claims.
The good news is that they can – so hip, hip, hooray – for the 2,700 claimants from Action 4 Equality Scotland who are affected by this decision!
Action 4 Equality Scotland now represents 5,500 clients in the ongoing equal pay claims against Glasgow City Council – whereas the trade unions represent only penny numbers.
Statement – Action for Equality Scotland
Whoever dreamed up this despicable plan – should be sacked forthwith by Glasgow's ruling 'socialist' Labour administration – that is if they have not already departed the scene with an generously enhanced tax-free lump and final salary pension.
"We began this litigation back in 2005 and over the past 10 years we have witnessed Glasgow City Council enter into complicated and costly avoidance measures to escape their responsibilities to low paid.
True to his word during the Scottish election campaign – John Swinney has now put a stop to the practice which has been widely condemned – as a ridiculous waste of public money.
Finance Secretary John Swinney said the new rules will end payments to Councillors who sit on bodies known as arms-length external organizations, after a Holyrood committee discovered that Glasgow Councillors had claimed £260,000 between them.
http://action4equalityscotland.blogspot.co.uk/2014/03/glasgow-city-council.html
http://www.employmentcasesupdate.co.uk/site.aspx?i=ed16273
What a bunch!!!!!
The fight continues delay, delay, delay the most invidious form of denial
http://action4equalityscotland.blogspot.co.uk/2016/02/glasgow-update.html