21 September 2015: Hedge Funds and power over people and governments. This is power. Hedge Fund manager increases drug cost from $13.50 to $750 per unit
What would you do if the price of your everyday prescription rose 5,500%?
It may seem far-fetched, but it's exactly what happened to Daraprim (pyrimethamine), a drug originally developed over 60 years ago to fight protozoal infections like malaria and toxoplasmosis. After Martin Shkreli, a former hedge fund manager, acquired the drug for his company, Turing Pharmaceuticals, he raised the price by 55 times overnight.
Daraprim used to cost just $13.50 per dose. Now it's $750 for each and every tablet, meaning some people who need it to manage chronic infections have seen the cost of their health-care explode into the six-figure range. People who take Daraprim include immunocompromised HIV and cancer patients.
http://mic.com/articles/125619/hedge-fund-manager-s-turing-pharmaceuticals-raises-62-year-old-drug-from-13-50-to-750
The Tory Party and the Hedge Funds
The purpose of this post is expose to readers the tolly that is political wheeler-dealing and multinational corruption. The true nature of the relationships between the Tory Party and Hedge Funds. There might well be some who take the view the subject has been done to death but I do not subscribe to this.
Hedge Funds control vast sums of money and are accountable only to their shareholders who in turn are fabulously wealthy and spread over every country in the world.
Hedge funds are protected from any government interference since all accounts are held safe and secure being located in tax havens such as the Bahamas. Information pertaining to how much is held and by whom is, by result unobtainable.
Any income tax liability to the UK, which may arise is contested until exhaustion, usually requiring payment to the UK treasury of a ludicous amount, much less than should be the case.
Short selling caused the 1932 stock market crash and the 2007-2008 financial disaster
Short Selling – A thieves charter
It is also the case, but not widely known that Hedge Funds brought about the world financial crisis in 2007-2008 through a process called "short selling"
"Short selling is the sale of a security that is not owned by the seller, or that the seller has borrowed. Short selling is motivated by the belief that a security's price will decline, enabling it to be bought back at a lower price to make a profit."
What the Hedge Funds did was sell off large amounts of their holdings, at a higher price in a number of key worldwide financial organisations (banks & building societies). The value of the shares dropped massively, in theory providing opportunity for the Hedge Funds to buy back shares at a much reduced price making large profits. But the risky "ponzie scheme" backfired as many of the organisations were already exposed to other pressures. Hence the near collapse of the worlds financial base.
But Hedge Funds were unaffected since their money had been safely salted away in the Bahamas etc. And they reaped a massive financial reward when governments bailed out failing financial institutions increasing the value of their stocks, doubling and more, their profits at the expense of the UK taxpayer. David Cameron, George Osborne and many other Tories have accounts in tax havens reducing their tax liability.
28 September 2008: Cameron's secretive donors bet on the collapse of Bradford & Bingley and other institutions
David Cameron faced embarrassment on the eve of his party conference last night after members of a secretive club of Tory donors were linked to the 'short-selling' of the collapsing Bradford & Bingley. As the bank was taken into the hands of the authorities ahead of its break-up or nationalisation, two members of Mr Cameron's elite Leaders Group were revealed to have bet on its falling share price, which has dropped by 95 per cent in a year.
A hedge fund managed by Michael Hintze, who has given £660,000 to the Tories since Mr Cameron took over, declared 'bets' on the bank's falling share price in July. A second fund, GLG Partners, which declared its 'short-selling' in Bradford & Bingley in June, is managed by Belgian Pierre Lagrange, whose wife Catherine has given £50,000 to the Conservative Party. Both Mrs Lagrange and Mr Hintze are members of the Leaders Group, which grants access to the Tory leader and his inner circle in return for a £50,000 donation.
The links between Mr Cameron and the City of London figures dubbed alleged 'robbers in pinstripes' emerged after Channel 4's Dispatches programme obtained the names of the 100-strong Leaders Group. The programme, identified Paul Ruddock and David Craigen of Lansdowne Partners, who have given £260,000 between them, as among seven hedge-fund members of the group. Lansdowne is reported to have made £100million by betting that Northern Rock would collapse and has helped to drive down the value of Barclays by selling shares in the bank worth £151million in recent months.
In April it was announced that Mr Lagrange, one of two managers of GLG, had paid himself £400million after using complex financial instruments to make money in the global downturn. Last year the company paid more than £1.5million to American authorities to settle claims of illegal short-selling, without admitting or denying the allegations.
Mr Lagrange, 45, who lives with Catherine and their three children in a £15million house in Chelsea and a £21million mansion in Oxfordshire, was forced to declare his company's 'short' position on Bradford & Bingley, along with Mr Hintze's outfit CQS, after the Financial Services Authority (FSA) ordered institutions to do so. The practice has now been banned until January after it was blamed for the demise of banks such as Lehman Brothers, Merrill Lynch and HBoS.
Last year Mr Cameron apologised 'unreservedly' after The Mail on Sunday disclosed that he had been using his taxpayer-funded Commons office to stage lunches for the Leaders Group. The Committee on Standards and Privileges criticised Mr Cameron for 'abusing' Westminster facilities. Members of the group are promised that they will be 'kept close to policy developments and meet with the Leader several times a year at small dinners or lunches'. Its activities are shrouded in secrecy. The Tories refused to disclose who attends the meetings or to confirm that they have been held at Mr Cameron's home.
Neither would they explain why Mrs Lagrange had made the donation rather than her husband, or whether her donation gave Mr Lagrange the right to attend the meetings. Mr Lagrange's spokesman said the donation was made by his wife on the basis that 'her and her husband thought the party was doing some good things and decided to give them some money'.
Last night Liberal Democrat MP Norman Baker, whose request to Mr Cameron for details of all meetings held by the group since April 2007 was refused, said: 'It seems that Mr Cameron's commitment to freedom of information stops as soon as it concerns his own financial activities.'
A Tory spokesman said: 'We have donors from a wide range of businesses, including retail, industry, property, insurance and financial management. All donations are legal and comply with Electoral Commission rules. 'This party has led the way on party funding reform. Only when Labour failed to address the question of its heavy reliance on trade unions did recent talks on the issue collapse.'
http://www.dailymail.co.uk/news/article-1063358/How-Camerons-secretive-donors-bet-collapse-Bradford-amp-Bingley.html
24 January 2009: Revealed: Day the banks were just three hours from collapse
Narrow escape: The Bank of England was forced to contact RBS's creditors abroad to persuade them not to withdraw their funds. Britain was just three hours away from going bust last year after a secret run on the banks, one of Gordon Brown's Ministers has revealed. City Minister Paul Myners disclosed that on Friday, October 10, the country was 'very close' to a complete banking collapse after 'major depositors' attempted to withdraw their money en masse.
The Treasury was preparing for the banks to shut their doors to all customers, terminate electronic transfers and even block hole-in-the-wall cash withdrawals. Only frantic behind-the-scenes efforts averted financial meltdown. If the moves had failed, Mr Brown would have been forced to announce that the Government was nationalising the entire financial system and guaranteeing all deposits.
But 60-year-old Lord Myners was accused last night of being 'completely irresponsible' for admitting the scale of the crisis while the recession was still deepening and major institutions such as Barclays remain under intense pressure.
The build-up to 'Black Friday' started on Monday, October 6, when the FTSE 100 dropped by nearly eight per cent as bad news on the economy started to multiply. The following day, Chancellor Alistair Darling began all-night talks ahead of an announcement on the Wednesday that billions of pounds of taxpayers' money would be used to pour liquidity into the system. But shares continued to plummet, turning into a rout on the Friday when the FTSE crashed by ten per cent within minutes of opening.
Both Royal Bank of Scotland and HBOS were nearing complete collapse – but Lord Myners, who built up his fortune during a long career in the City, said the problems ran far wider. 'There were two or three hours when things felt very bad, nervous and fragile,' he said. 'Major depositors were trying to withdraw – and willing to pay penalties for early withdrawal – from a number of large banks.'
The threat to the system was so severe that the Bank of England was forced to contact RBS's creditors in New York and Tokyo to persuade them not to withdraw their funds, but it is not known which other banks faced a run on their reserves. 'We faced the very real problem of how banks could stop depositors from withdrawing their money,' a Treasury source said yesterday. 'The banks themselves were selling their shareholdings, accelerating the stock-market falls, and preparing to shut up shop. Mortgages would have been sold on and savers would have been spooked, to put it mildly. It would have been chaos.'
After a weekend of crisis talks, which concluded at dawn on the Monday, it was announced that Lloyds TSB was taking over HBOS, supported by £17billion of taxpayers' money, and RBS would receive an injection of £20billion – prompting the resignation of RBS's infamous chief executive, Sir Fred 'the shred' Goodwin. Share prices at last started a small rally.
Ruth Lea, economic adviser to the Arbuthnot Banking Group, said 'We are not out of the woods yet,' I fear for Barclays, after the fall in its share price, and Lloyds has been damaged by the HBOS takeover. Adding If it was panning out in that way, then the Government would have had no choice but to step in and nationalise the entire financial system.'
Lord Myners also said that bank executives had been 'grossly over-rewarded' during the 'golden days' of big bonuses. 'They are people who have no sense of the broader society around them,' he said. 'There is quite a lot of annoyance and much of that is justified.'
http://www.dailymail.co.uk/news/article-1127278/Revealed-Day-banks-just-hours-collapse.html
Forward in time to 2015
A leap forward to 2015: after 5 years of a Tory/LibDem government the UK is even worse off than in 2008. National debt exceeds £1.6trillion and the Tories are returned to office, with a working majority. The key word being bandied about by Cameron, Osborne and other members of the Tory party is "austerity". They are determined to reduce debt by slashing the UK's welfare state, no matter the cost to middle and low income families. But Hedge Funds and the wealthy are of course well protected from the effects of any austerity measures.
The Tories and the Hedge Funds merge their interests, to the detriment of the UK. Cameron and his buddies bed down with the very people who almost destroyed the UK. Unbelievable.!!!
5 February 2015: Party of the rich? Almost 50% of Tory donors are hedge fund managers – research
The ruling Conservative Party is unlikely to shake off its image of being the 'party of the rich' as recent data shows nearly half of its donors come from wealthy hedge funds.
The analysis, which was put together by the opposition Labour Party, showed how nearly 50 percent of donations to the Conservatives were linked to big business in the City of London, effectively acting as an unofficial lobby group.
According to the data, 27 of the party's major donors featured in the Sunday Times "rich list," and have donated more than £19 million during this election cycle. The news comes in spite of warnings from Tory leaders that the Conservatives are still too close to Britain's elite.
The criticism came after Boots boss Stefano Pessina, who is worth an estimated £7.5 billion, said the Labour leader's policies would have a "catastrophic impact" on commercial activity in the UK.
"David Cameron is debasing political debate by refusing to answer questions over his hedge fund backers," Labour's vice-chair of its election campaign, Lucy Powell, told the Guardian. "This research shows just how reliant the Tories' campaign is on those in the hedge fund industry."
"While Labour would clamp down on tax avoidance by hedge funds in order to deliver investment to the NHS frontline, the Tories have given hedge funds a tax cut worth £145 million. The Tories are standing up for those at the top rather than hardworking families, and David Cameron doesn't want to admit it."
The report has a strong correlation with analysis conducted by the Financial Times last year, which found the City's support for the Conservatives had doubled compared to the period between 2005 and 2010.
FT analysis additionally found that 35 percent of Conservative Party funding came from eight elite business people in the City, who have, to date, donated £12.2 million to the party.
Earlier this week, Miliband attacked the prime minister for failing to tackle tax avoidance by hedge funds, which the party believes costs the UK more than £100 million a year.
"Everyone pays stamp duty on stock market transactions except hedge funds, who are allowed to avoid it, costing hundreds of millions of pounds. You have been funded to the tune of £47 million by the hedge funds," Miliband said during this week's Prime Minister's Questions.
https://www.rt.com/uk/229631-conservative-party-funding-hedge/
20 February 2015: Dirty' Money: Political parties face public scrutiny over 'suspect' donations (VIDEO) https://www.youtube.com/watch?v=R2RzKCny0dk
https://www.rt.com/uk/234159-election-reform-dirty-poll/

​Tories bankrolled by hedge funds in offshore tax havens, new analysis shows
Conservative Party candidates are bankrolled by hedge fund donations siphoned to Westminster from lucrative tax havens including the Cayman Islands, new analysis suggests.
Figures released on Thursday by the Electoral Commission detail donations received by Britain's political parties since the general election campaign began.
Sixteen of Europe's 50 most prolific hedge funds are financing the Conservatives. Each of these funds is nestled in a far-flung offshore tax haven. Critics suggest the Conservative Party's outward opposition to tax avoidance is politically motivated lip service, with no firm basis in policy.
The Labour Party said the data is evidence of the Conservative Party's intimate relationship with wealthy financiers. The party's Shadow Cabinet Office minister Jon Ashworth said it is unsurprising the Conservatives are failing to tackle tax avoidance when their most lucrative donors own hedge funds situated in tax havens. "The Tory campaign is bankrolled by big money donors from hedge funds," he added.
Hugh Sloane and George Robinson, co-founders of hedge fund Sloane Robinson, have collectively handed almost £950,000 to the Conservative Party. A number of their funds are strategically located in the Cayman Islands. Both financiers were hit by allegations of tax dodging in 2012 after investing in a tax avoidance scheme used by City banks and footballers. A judge said at the time the Guernsey-based trust was purely "cosmetic," and ordered them to pay back millions. Speaking to the Guardian, Sloane said Labour's critique of the Conservatives financial backing shows the party misunderstands the hedge fund industry. "They are barking up the wrong tree. We have done nothing wrong, and we are paying taxes in the UK," he said.
Another leading hedge fund donor who has given generously to the Conservatives is Michael Platt of BlueCrest Management. Platt, who founded the Jersey-based firm, has reportedly offered £125,000 in total to the Conservatives.
Additionally, Paul Ruddock and David Craigen, from hedge fund Lansdowne Partners, have given more than £900,000 to the Tories. The firm has funds in both the Cayman Islands and Delaware. Although Ruddock officially stepped down from Lansdowne Partners in 2013, he remains a Conservative Party donor.
Twelve of the 16 hedge funds bankrolling the Conservatives have at least one fund in a Cayman Island tax haven. The Caribbean islands are a leading global financial center, and are particularly popular with the international hedge fund industry.
Prime Minister and Conservative Party leader David Cameron announced plans in 2013 to tackle financial secrecy, clamp down on tax avoidance and make tax havens linked to Britain more transparent. However, despite his assurance Britain's crown dependencies and overseas territories would create registers to identify the owners of secretive shell companies and trusts based in these tax havens, no progress was ever made. Most of the relevant tax havens – including the Cayman Islands and Jersey – later confirmed they would not be implementing Cameron's proposed reforms.
https://www.rt.com/uk/250325-tories-bankrolled-hedgefunds-industry/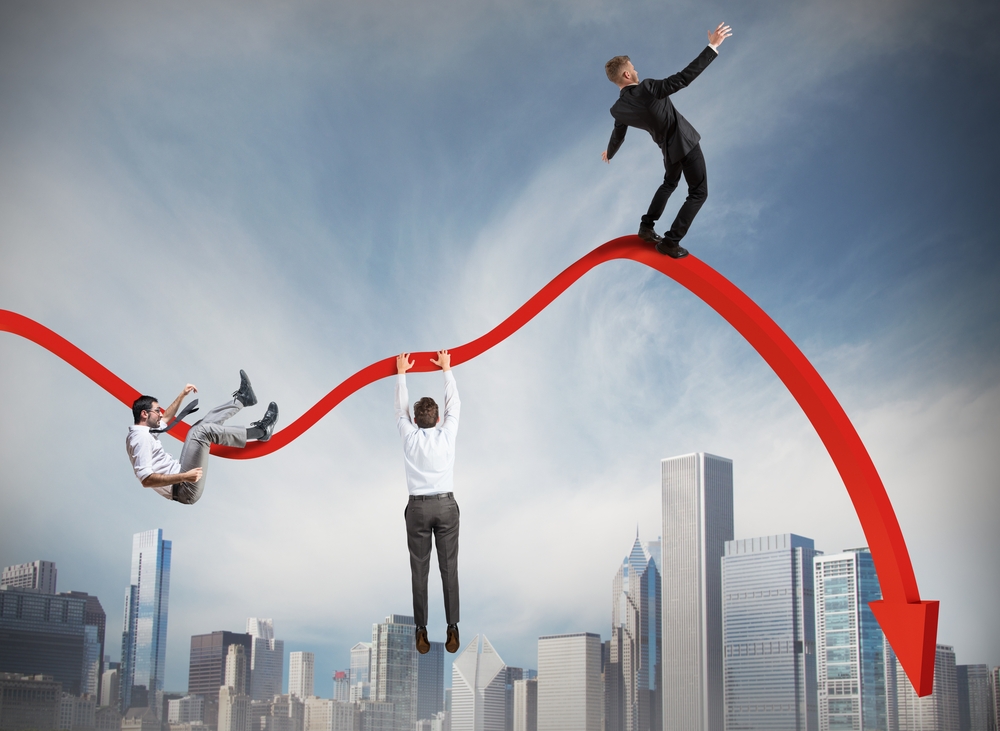 19 February 2015: Hedge fund lobbying': Tories wine and dine 45 tycoons in 12 weeks
The Tories held lavish private dinners for 45 wealthy businessmen and hedge fund chiefs over the course of 12 weeks in 2014. Critics say the tycoons are funding marginal Conservative seats that could sway the result of the general election. In the Conservatives' most recent transparency filing, details of glitzy dinners held for wealthy donors have caused controversy. According to official figures, private dinners were hosted for members of Prime Minister David Cameron's "leaders group" whose collective donations to the Conservatives since 2011 surpass £40 million.
The tycoons have recently channeled £5 million towards various Conservative constituency groups, 70 of which relate to marginal Tory seats. In return for handing over £50,000 each, they receive direct access to Cameron and his cabinet members. The extravagant dinners differ markedly from other Conservative fundraising events such as black tie balls. They are reportedly much more intimate evenings, where donors can freely discuss politics and policy with key government ministers.
Cameron said in 2010 lobbying was "the next big scandal waiting to happen" in Britain. However, since the Tories have been in power, anti-corruption think tank Transparency International UK says British politics has been blighted by at least 14 major lobbying scandals. The think tank says such scandals include MPs and select peers agreeing to lobby for payment, the coalition's failure to publicly disclose evidence for certain policy decisions, and evidence of a revolving door between business and politics.
The Tories' transparency filing shows key Conservative ministers wined and dined scores of its top donors between October and December 2014. It also indicates the PM personally hosted wealthy hedge fund manager Sir Michael Hinzte at a private dinner last October.
Labour's Shadow Cabinet office minister, Jon Ashworth, said the revelations suggest the Tories had effectively become the "political wing of the hedge fund industry." Ashworth warned a self-interested group of hedge fund chiefs and businessmen are assisting the party in buying the general election. He stressed these are the very millionaires the Conservatives recently offered tax cuts to.
Another donor who attended the Tories' private dinners is Swiss national Georg von Opel. Opel has been resident in Switzerland since 1973. Renowned for its financial secrecy, the country is a hive of hedge fund activity.
Other well-heeled donors who attended the soirees include Howard Shore, founder of stock brokers firm Shore Capital, Michael Spencer, founder of disgraced City inter-dealer broker Icap, and metals trading tycoon and Tory treasurer Lord Farmer. Alexander Temerko, chief of oil and gas firm Offshore Group Newcastle, was also an attendee. Temerko told the Newcastle Journal in November the Tories "spend time and listen to us." "They change the law and they change the regulation, and the regulation today is simpler and much more effective," he added.
As details of political party donations across Britain emerged on Thursday, chairman of the Committee on Standards in Public Life Lord Bew said "public skepticism" is rife. He said resistance from Conservative and Labour MPs makes the system very difficult to reform. Bew argued increased transparency is paramount, particularly regarding the financial affairs of wealthy donors who are made peers.
Britain's Electoral Reform Society published a report on Thursday addressing the murky world of political party funding. The report said transparency is key to public trust. It argued Britons have become so disenchanted with mainstream UK political parties, they "have grown to expect" funding scandals.
The Electoral Reform Society's research revealed eight political parties in Britain received a total of £22 million in the last quarter of 2014. The group called for a cap on donations to curb Britain's "big donor" culture, increased public funding of political parties, and the imposition of a cap on campaign spending.
Transparency International UK also calls for widespread reform of lobbying in Britain. It warns many "lobbying distortions and abuses" are currently legal in the UK. In a report published earlier this year, it said MPs must target and clamp down on "lobbying loopholes" that facilitate "corrupt activity." 40% of Tory Donations come from Hedge Funds 20% come from sources linked to Private Healthcare.
https://www.rt.com/uk/233683-lobbying-donors-tories-hedgefunds/
Queen confirms, "we are all in this together" as she starts her new job