Daily Telegraph 19 Oct 2019    Letters to the editor
SIR – We represent businesses, large and small, across the United Kingdom.
We have one simple message for the Prime Minister on Brexit: no more delay.
This rank uncertainty is crippling British business and it cannot continue.
Britain must leave the EU on October 31 – no ifs, no buts. An extension will see the final breakdown of trust in our political system.
The Conservative brand will be tarnished forever, and a resurgent Brexit Party will fight every seat in the country.
The result will be a hung Parliament, with more delay and uncertainty.
Britain has compromised repeatedly for more than two years.
If the EU rejects Boris Johnson's latest proposal, he must call off negotiations immediately and walk away.
Our businesses are prepared for no deal. With the Government and Britain's entrepreneurs working hand in glove, we can create a hyper-competitive, business-friendly powerhouse of an economy – a true alternative to the sclerotic, backward-looking and lobbyist-riddled EU.
Britain is the centre of world finance and a leader in the industries of the future. We are an immense global power. It's time to start acting like one.
List of signatories
Robert Hiscox: Founder, Hiscox Plc. A Bermuda-incorporated insurance provider
Ben Habib: Founder and CEO, First Property Group Plc. A commercial property investment and fund management company. Elected as a Brexit Party Member of the European Parliament (MEP)in the 2019 European parliamentary election.
Nikolai Hack: UK Managing Director and COO, Exo Investing and Nucoro. Launching in early 2018, it is a fully automated, AI-powered wealth management platform. It is basically a collaboration between the Spanish based, ETS Asset Management Factory, and the Rothschild banking family. Pretty much anyone will know about the Rothschild banking dynasty who bring a lot to the table, and their entrance into the automated investment market is something of an endorsement for space as a whole.
Timothy Congdon: Founder and ex-CEO, Lombard Street Research. Between 1993 and 1997 he was a member of the Treasury Panel that advised the Conservative government on economic policy, sometimes referred to as the "wise men".
Tim Martin: Chairman, JD Wetherspoon. A staunch supporter of Brexit, representing these views for journalists and on political TV programmes
Julian Morgan: Managing Director and Owner, KPM-Marine Ltd. A marine-products manufacturer based in Birmingham. The Company works to a global standard, which is set by the International Maritime Organization and European standards make no difference to the manufacturing output.
Sir David Ord and Terence Mordant: Director and Chairman, The Bristol Port Company.
Simon Boyd: Managing Director, ReidSteel
Matt Taylor: Founder and CEO, Rockpool Investments LLP
Toby Baxendale: Director, Great Grimsby Seafood Village
Robert Law: Managing Director, AGD Equipment
Mark Pursey; Managing Partner, BTP Advisers
Brian Yeardley; Founder, Brian Yeardley Continental
Mark Wheatley; Businessman and Common Councilman, City of London Corporation
Dave Bentley; Owner, Dave Bentley Ecology Services
David Kirk; Director, David Kirk, and Co
Bill Good; CEO, Diverco Ltd
William Jones; Chairman, Global Village Ltd
Graham Hutton; Founder, Hutton Collins Partners LLP
Rupert Gather; Chairman, Invest UK
Edgar Miller; Managing Director, Palladian Limited
Ian Herbert; Chief Executive Officer, Vistair Ltd
Andrew Kitchen; Director, LK2 Architects Ltd
Lesley Hollingshead; Director, MPS Financials and Accountancy Ltd
Spencer Clarke; Director, 121prodata Ltd
Dr George Bowen; Director, Able Lyons Consulting Pty Ltd
Clive Underdown; Director, APT Ltd
Stephen Britt; Managing Director, Anchor Storage Solutions
Andrew Dixon; Owner, Andrew Dixon Photography
Angela Cook; Managing Director, Angies Transport Services Ltd
Colin and Annette Penny; Directors, APG Equine Limited
Philip Brooker; Managing Director, Arun Microelectronics Ltd
Andy Richards; Director, ASL Catering Agency Ltd
Neil Ballantyne; Managing Director, Ballantynes of Walkerburn. Manufacturer of hand-made sculptures and engravers of fine crystal, glass, and bottles. Co-Owned by Husband and wife team Neil and Michelle Tory list MSP) Holyrood
Danny Cox; Owner, Barcs Woodworks
Neville Wright; Director, Beeson Wright Ltd
Peter Bishop; Managing Director and Founder, William Bishop Engineering Ltd, Bishop Aeronautics Inc, Bishop GmbH, NATT GmbH, and Co KG, AFCS
Steve Smith; CEO, Buzz Networks Ltd
Adam Cleary; Director and Chief Executive, Cavenham Capital
Kevin Bell; Director, CDM 2014
Steve Ody; Owner, Citrus Travel
Steve Hardeman; Managing director and Co-Owner, Clevedon Fasteners Ltd
Chris Chatfield; Managing Director, Compass Travel
Lord Daresbury; Director, Daresbury Estates Ltd
Michael Bilewycz; Managing Director, Decisis Limited
Christopher Gower; CEO, Direct Nickel Holdings UK Ltd
Judith Donovan; Chairman, DIY Direct Marketing;
Professor Kevin Dowd; Consultant and Economist, Durham University
Nick Berry; Managing Director, Early Oak Reproductions Ltd
Ivor Chivers; Managing Director, Eco Solutions Limited
Julie Williams; Owner, EdgeC
Mick Kelly; Managing Director, Elmesthorpe Projects Ltd
Dr John Hart; CEO, Endocrine Pharmaceuticals Ltd
James Blott; Former CEO and Entrepreneur, Engineering and Defence Sectors
Flavius Fernandes; Director, ERPSirius Ltd
Nick Sellick; CEO & Founder, Estate Insurance Group
Dermot Glynn; Founder, Europe Economics Ltd
John Fifield; Chairman, Fifield Glyn Ltd
Glyn Johnson; Owner and Director, G.H Johnson Plant & Machinery Sales
Tim Trotter; Chairman, Glenfern
Simon Beart; CEO & Owner, Guardian Security & Fire Limited
Lance Forman; Owner, H Forman & Sons
Arabella Arkwright; Partner, Hatton Country World
Alex Bourne; Founder and Director, Hinpack Limited
Trevor Honeyman; Chairman, Honeyman Group Limited
William Bavin; Managing director, House of Marbles & Teign Valley Glass
David W Ford; Founder and Director, Ingenica Solutions Ltd
Charles Breese; Director, Larpent Newton
Richard Royden; Managing Director, Royden & Co
Richard Ayres; Managing Director, Maroon Analytics
Nigel Roberts; Managing Director, Megasteel Limited
Christopher Evans; Director, Ministry Developments Ltd
Ben Walker; Owner, MonkeyFist Construction and Precision Planning
Dr Tom Walker; Founder, MyLash
Ian Harris; Proprietor, N Bloom & Son
Danny Corrigan; Director, CISI Trustee;
Alan Graves; Director, Norcon Computers Ltd
Paul Jenkins; Director, North Cyber Security
James Bromley; Director, One Ten OneHundred Ltd
Karl Pearsall; Director, Original Thing Ltd
Allison Wild; Managing Director, Oxford Biosciences Limited
James Dean; Chairman, Patrick Dean Limited
Peter Harris; Managing Director, Peter James Group
Tim Price; Managing Director, Price Value Partners
Gareth Bott; Owner and Manager, Director R.E.P Air Services Ltd
David Furness; Director, Rapierstar Ltd
Colin Rennie; Principal, Rennie Park Associates
Debbie Flint; Founder, Retreats For You
Dr Ian Goodyer; Director, Reydoog Ltd
Dr Tom Brook; Managing Director, Santel Ltd
Neil Sawyer; Director, Sawyers Consulting Limited
Barbara Stratton; Director, Stratasys Ltd
Andrew Hamilton; Director & CEO, Syn2gen Ltd
Michael Webster
Director, Telum Media
Anthony Cornwall
Director, The Vastum Group Ltd
Ken Thomson
Owner, Thomson Harrower Fencing
Tina Bradley
CEO & Founder, Elan London Ltd
John Biggin
Managing Director, TruckEast Ltd
Tony Young
Creative Director, Urban Fires Limited
Dr Michael McGetrick
Founder & Managing Director, UtterSense Ltd
Simon Rowland
Co-Founder & CEO, Veritas International
Bruce Smith
Senior Partner, Westminster Consultants
Alistair Macmillan
Founder and Managing Director, White House Products Limited
Peter Thompson
Director, Woodpecker Inn (Estates) Ltd
Stuart Leasor
Managing Director, Woodstock Leasor Limited
Hunter DuBose
Managing Partner, Spitfire Capital Advisors
Sandra Dangoor
Roger Holehouse
Chairman, Fernwood Group
Adrian Fisher
Founder and Chairman, Adrian Fisher Design Ltd
Richard Wheeler
Director, Southernhay Financial Planning Ltd
Harry Iles
Founder, Lindenbaum Investments Ltd
Richard Heywood
Director, Malin Ltd
Tim Lucas
Director, Lucas Property Investments
Jonathan Blair
Director, TMCo Ltd & Blair Property Ltd
Daniel Goss-Custard
Owner, HMX Media & Stanlake Park Wine Estate
Clive Allen
Director, Bainesbury Holdings Limited
David McHutchon
CEO, Hubmaier Ltd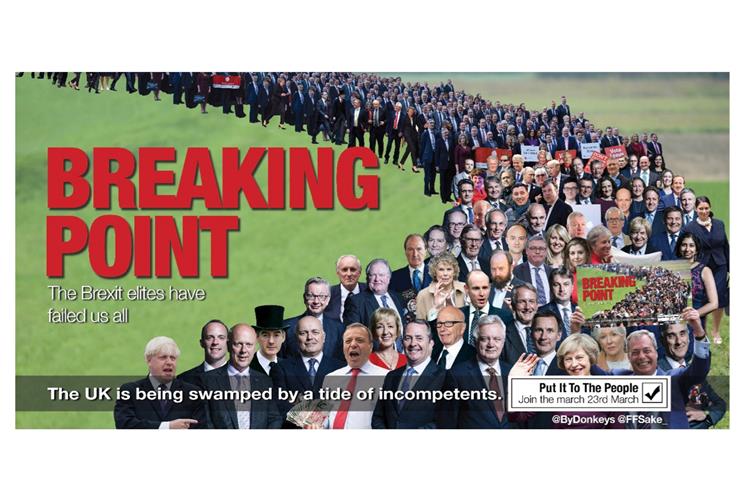 Angus Allan
Managing Director, Indulgence Patisserie Limited
Michael Lane
Founder and Director, Revival Books Ltd
Jonathan Taylor
Director, Silver Pacific Limited
David Franks
CEO, Franks Advances Ltd
Andy Butcher
Director, Alchemy Expo Ltd
David Hoey
Managing Director, Sandelford
Adrian Huston
Partner, Huston & Co
Keith Hancock
CEO/Chaiman (retired), KHS Group Ltd
Fran Barrett
Director, The Beeches Homecare Services
Alan Roberts
Director, The Dinner Club & Alan Roberts Law
Johnnie Arkwright
Director, Hatton Ltd
Clifford Bull
Director, Eco Energy and Environmental Ltd
Neil Penny
Director & Owner, Enarpee Services Ltd
Scott SD Collins
CEO, Hawtrey Dene Group
Ian Duncan
Ecospeed Marine Ltd
William Drake
Chairman, Pelican Family Investments
David Fell
CEO and founder, Linnmont Limited
David Steed
Owner, Spratling Court Farm
Zana Juppenlatz
Owner, The Bamburgh Gallery
Clive Gough
Managing Director and Owner, Clifford & Gough Limited
Christopher Billington
Director, Classic Mart Limited
Tim Pendry
Chairman, TPPR Limited
Michael Rollings
Director, Blagdon Appliances Ltd
Martyn O'Connor
Director, Heatshine Limited
Robert Turnbull
Owner, The Chatton Gallery
Laurence Worms
Owner, Ash Rare Books
Andy Bolstridge
Owner, Bolstridge Consulting Limited
Stephen Ash
Founder and Director, The Kitchen Facelift Company
Toby Baxendell
Managing Director and Owner, Lee Floorstok Limited
Paul Gray
Owner, Black and White Trading Ltd
Tony & Moya King
Directors, Inspired Acquisitions Ltd, Inspired Assets Ltd, Inspired Canterbury Ltd, Inspired Property Ltd
Jonathan Davis
Director, Jonathan Davis Wealth Management
Peter Harrison
Managing Director, Ocean Footprint Ltd
Alan Richard Morris
Director, Small Green Tree Ltd
Steve Bithell
Managing Director, Noisekiller Acoustics UK Ltd
Maria Sanderson
Director, A&H Pest Control Ltd
Jonathan Kingan
Director, JJK Associates
Mike Brewer
Director, SmithBrewer
Graeme Wingate
Director, Quick Loans Ltd
Karen Traviss
Donald M MacKenzie
Owner and Director, Drive Business Services Ltd
Kira Nicholls
Director, Starspun Media Ltd
Ifor Jones
Owner, IMEJ Windows
Marylyn Jones
Owner, Doleos Holiday Cottages
Adrian Read
Owner, A J Read Upholstery
Andy Chittenden
Director, Governance Health Ltd
Shaun Turner
Managing Director, St John Fox Limited
Sandra Robinson
Director, Boo Designs Ltd
Sam Hawkins
Director, Boo Designs Ltd
Robin Cook
Managing Director, FHE Technology Limited
Richard Merrin
Managing Director, Spreckley Partners Limited
Kerryanne Wilde
Founder & CEO, CERT (UK) Ltd – Community Emergency Response Team (UK)
Neil Hennessy
Director, Pyramid Power Ltd
Nicholas Dickinson
CEO, Congham Hotels
Charles Hancock
CEO, Anglo-Suisse Capital Limited
Anthony Smith
Managing Director, Aspect Contracts Ltd
Lilian Mains
Director, Mains Cottages & Northumberland Self Catering Cottages Ltd
Anthony Mowatt
Group Founder & CEO, Keystone Legal & Bastion Insurance Company
Dr Joanne Freeman and Richard Giden
Directors, Oral Design London (UK) Ltd
Les Stevenson
Director, Commsnet Solutions Limited
Peter Biggins
Director and Owner, Target Print (Leeds) Limited
Nick McKay
Founder and Managing Director, Grange Capital Investments Ltd
Marcus Gibson
Owner, Gibson Index Ltd
Ian Ross
Managing Director, Hallmark Security Ltd
Patrick Armstrong
Director, All English Distribution Ltd
Kevin Holdridge
Managing Director, Kent House Consulting Ltd
Steve Reed
Managing Director, Steve Reed Tourism Ltd
Dr Kishore Budha
Director, Tungsten Works Ltd
Christopher Lees
Owner, Invest In Spain
Heidi Kirwan
Owner, Groundroots Gardening and Landscapes
Sir Jeremy Bagge
Partner, Stradsett Estate
Roland Cornish
Chairman & CEO, Beaumont Cornish Limited
Edmund Truell
Executive Chairman, Disruptive Capital Finance LLP
Rhoddy Swire
Christopher HB Mills
CEO, Harwood Private Equity
David Potter
Chairman, Coeus Software
Damon de Laszlo
Chairman, Harwin plc
Rupert Lowe
Chairman, WHIreland
Chris Martin
Director, Annetech Ltd
Simon P. Wagstaff
Founder & Chairman/CEO, The ASA Group
John Hickman
Chairman, Kingston Estates Ltd
James McCague
Director, DN22 Technical Ltd
Paul Brewer
Managing Director, Shropshire 3D Print Ltd
Nick Simpson
Owner, Nick Simpson & Sons Ltd
James Neal
Managing Director, The Quad Group
Allan Bean
Owner & Director, Bean IT Ltd
Robert MacKay
Founder, The Online Clinic
Vicki Smith
CEO, Astara Training Ltd
Graham Beech
Owner, Town & Country Fitness
Richard Somerville
Owner, Rosemary Cattee
Tony Norton
CEO, Nortrak Ltd
Alisha Jackson
Owner, Alisha Jackson Copyrighting
Peter Stannett
Co-Founder, Gloop Agency
Andrew Gibson
Partner & Director, Sancroft Executive Services Limited
Rupert Lowe
Chairman, Proton Partners International trading as Rutherford Cancer Centres
Steve Fraser
Finance Director, Sinclair Goldberg Price Limited
Michael Perkin
Managing Director (retired), OASiS Group plc
King Lawa
CFO, Mega Nursing and Care
Dr Claire Bush
Director, Advanced Vetinary Services Ltd
Noel Tipton
Director, S N Products Limited
Antonio Esposito
Director, Vivdvapes Ltd
Mark Rogers
Director, Langstone Cliff Hotel
Tony Goodwin
Group CEO & Chairman, Antal International
Salvatore Murtas
Director, Vitruvian Comms
Shanti Doon-Pandit
Founder, Trine Oils Limited
Darren Selkus
CEO & Chairman, UV Group Plc
Austin Cox
Owner, AGC Fabrications limited
Charles Fazackerley
Director, Blaithwaite Developments Ltd
Stuart Elson
CEO, The Global Development Partnership Ltd
Damon Francis
CEO, Advenue Limited
Matt Slocombe
Owner, The Crown Inn
Zoe Tranter
Owner, Tranter Mills Solicitors
Craig Smith
Director, Stealth Blackbelt Academy LLP
James Carr
Owner, Ellamés Regent Road Bistro
Steve Pearson
Director, Appliance Care Ltd
David Wookey
Director, DJAW Ltd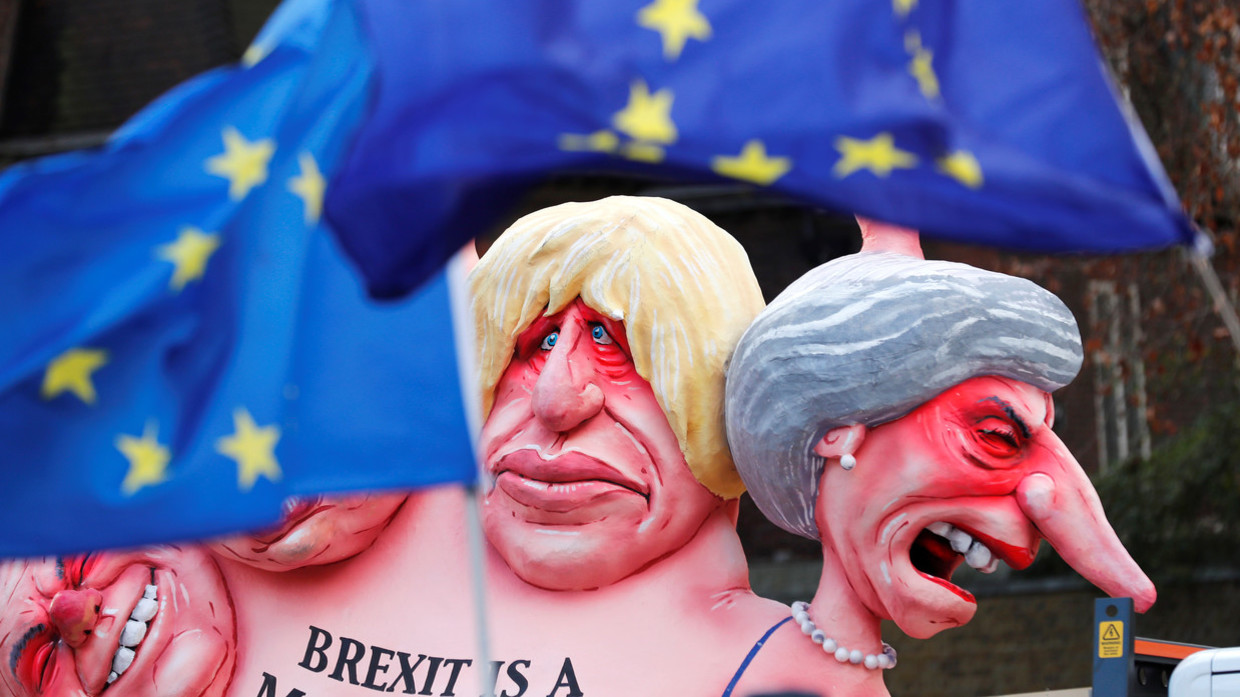 Jonathan Sharp
Director, Sharp Images UK
Fraser McKenzie
Owner, Maple Advisors Ltd
Peter Mason
Director, Mason Consultants Limited
Geoff Pickering
Owner, Argham Grange Farm T/A A J Pickering
John Birchill
Director, Stourbridge Motorcycle Centre
Martin Baker
Director, Digital Heaven Ltd
Paul Mackenzie
Director, Aspidea Limited
Tom Bohills
Principal, Chronos Law Limited
Sam Bell
Managing Director, Victor Investments Ltd
Anthony Aburrow
Director & Co-Founder, Olive Modular Ltd
Frank Wilman
Director, Future-tech SCI Ltd
Graham Webb
Director, Professional Golf Europe Ltd
Jamie Wightman
Owner, Revel Outdoors
Steve Barson
Director, Burley Appliances Ltd
Philip Tipton
Chairman, Merton Group UK Ltd
Russell Allen
Founder, Crescendo
Peter Brady
Managing Director, Mutual Media Ltd
Anthony Fanshawe
Director, FPN Corporate Finance
Clarke Adams
Director, Ale Piling Ltd
Jimmy Campbell
Director, West of Scotland Heavy Haulage
Amanda Vigar
Director, V & A Vigar Group
Andy Saunders
Owner, ScotchCoulthard
Russ Taylor
Director, John Taylor Crane Services Ltd
Greg Hipkiss
Director, Hipkiss & Company (Insurance Brokers) Ltd
Catherine Françoise
Founder, VPA Productions
Andy Coughlan
Director, Manicgrin Media Ltd
John Lawson
Owner/MD, Ingeniocity Limited
Michael Gower
Owner, Gower Health & Fitness Solutions Limited
Alberto Orru
Founder & Managing Director, InvestArtOne
David Webster
Director, Cuando Limited
Professor David Blake
Chairman, Square Mile Consultants
Laurence Willis
Director, ER Longley Hydroworks LLP
Ian Dobbs
Director, IAD Associates Ltd
Manish Singh
Chief Investment Officer, Crossbridge Capital
Tim Coverdale
Owner, Smithpack Ltd
Paul Towlson
Owner, Progressive Property Network
Ajay Jagota
CEO, KIS Group & Dlighted
Arthur Jones
Founder, ANJ Executive
Tina de Souza
Director, Moskardo Limited
Tony Bell
Managing Director, Parrallel Flooring Accessories
John Elliott
Chairman, Ebac Ltd