Introduction
I follow articles written for the Guardian and the Observer, by the Wee Welsh Terrier, Carole Cadwalladr, a fearless journalist who doggedly searches for the truth in any investigation in which she participates.
In the last 2 years, reports and articles written by herself and her associates have exposed the systematic abuse of the UK electorate by obscenely rich business moguls, politicians, ex military and secret services officers linked to Cambridge Analytica and subsidiary companies.
Their work and the editorial policies of the Guardian and Observer led to the closure of the companies. But the investigations continue since there are many questions about the activities of the companies that have yet to be asked or are unanswered.
There is so much information, in the public domain about what went on, (much of it produced by Carole) which makes the presentation of facts and suppositions difficult to understand and I have summarized the saga using the information provided by Carole.
The abuse of the British electorate starts here
Psychologists from Cambridge University created a team to work on a project designed to gather data for research into the possibility of identifying personality traits from "facebook" personal data. e.g. political partisanship, sexuality, likes, dislikes and much more.
They contracted Dr Aleksandr Kogan, a scientist at the university, to harvest the Facebook data. He did so by paying individuals to take a personality quiz which also allowed not just their own Facebook profiles to be harvested, but also those of their friends – a process then allowed by the social network. His pioneering work on personality was then peer reviewed and published.
Note: This is the same chappie:  A Russian-born scientist who was working in Russia with grants from the Russian government while harvesting Facebook data for Cambridge Analytica.  Now there's trick!!!!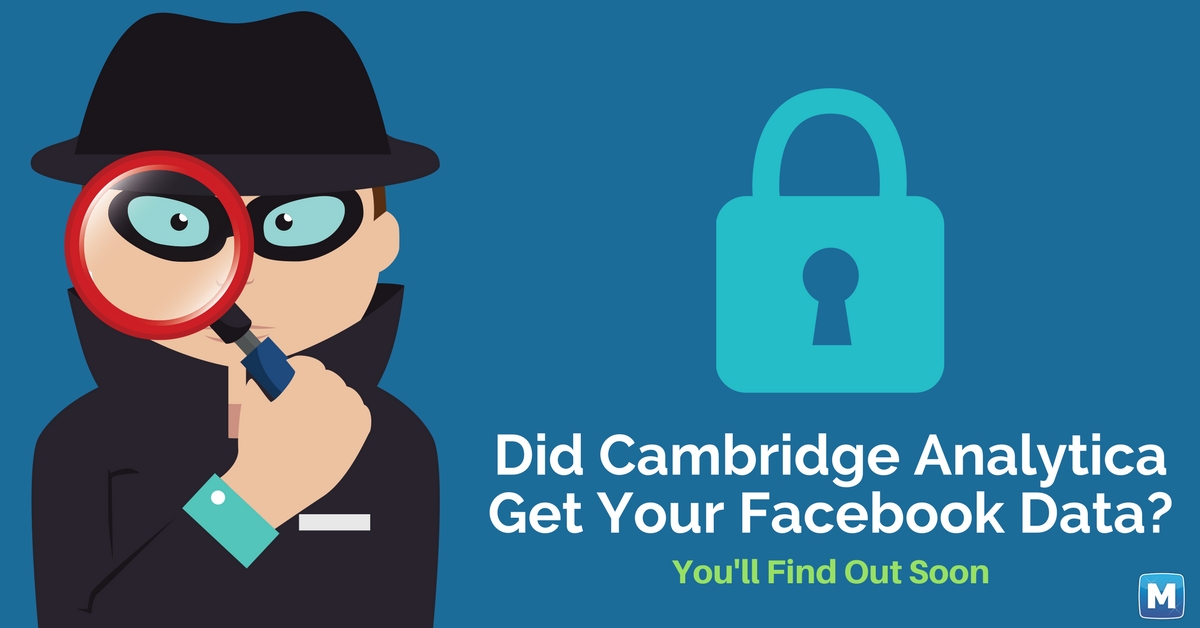 An opportunity not to be missed
Interested parties, excited by the potential political benefits of harvesting data formed a new company, Cambridge Analytica to further develop the software enabling the gathering of personal data on a large scale.
The company purchased consumer data-sets (legally) on everything from magazine subscriptions to airline travel, then attached the information to each individual's Facebook pages and transferred the data to the voter register.
The goal of capturing of many aspects of every voter's personal information onto a national database to provide a rudimentary weapon with potential for further development enabling the process of targeting voters at elections had been achieved.
Armed with a treasure trove of personal data enabled it to target people high in neuroticism, for example, with images of immigrants "swamping" the country.  The key was finding the emotional triggers for each individual voter.
Progress was slow until the appearance of the American media executive, political figure, strategist, former investment banker, and former executive chairman of Breitbart News, Steve Bannon whose dynamic presence provided the impetus the company needed.
He negotiated controlled trials of the new software with 44 congressional, US Senate and state-level elections in the 2014 midterm elections. Its key objectives were, "voter disengagement" and "persuasion of Democrat voters to stay at home". A tall order for unproven software to locate tiny slivers of influence able to tip an election in favour of a selected client.
It produced patchy yet very promising results. Banner was smitten and decided he would form a Cambridge Analytica, sister company in the US which would be semi-autonomous. This brought with it the need for an umbrella organization. Strategic Communication Laboratories (SCL) was available and the deal was done.
Abandon thoughts of social psychology and data analytics. The entrance of the military establishment through SCL, combined psychological warfare techniques with mass data-harvesting being introduced into the British public domain, the black arts of, psychology, propaganda and technology would be used together in a  new powerful way.
Comments:
Asked for his views, David Miller, Professor of sociology at Bath University and an authority in psyops and propaganda, said:
"It is an extraordinary scandal that this should be anywhere near a democracy. It should be clear to voters where information is coming from, and if it's not transparent or open where it's coming from, it raises the question of whether we are actually living in a democracy or not."
Tamsin Shaw, an associate professor of philosophy at New York University,  researched the US military's funding and use of psychological research for use in torture.
"The capacity for this science to be used to manipulate emotions is very well established. This is military-funded technology that has been harnessed by a global plutocracy and is being used to sway elections in ways that people can't even see, and don't even realize is happening to them. It's about exploiting existing phenomenon like nationalism and using it to manipulate people at the margins. To have so much data in the hands of a bunch of international plutocrats to do with it what they will is absolutely chilling."
SCL and the Ministry of Defence (MoD) old boy network and its links to the Tory party
A group, titled "Behavioral Dynamics" was first formed by old Etonian, Oakes brothers (Nigel and Alexander) in 1993. Their family and father, Maj John Waddington Oakes have long established links with the British Army.
Their sales pitch made claims about their achievements and ability to influence voter similar to those of SCL. But the UK press was unflattering in 2000 when it reported on their work for the Indonesian government.
Alexander Nix, a fellow old Etonian, joined the Oakes brothers in 2003 in the earlier incarnation of SCL.  Companies House data shows him linked to 10 other firms, all of which appear to be linked in some way.
The brothers first officially established and registered with Companies House, the Strategic Communication Laboratories, (SCL) in 2005.
From its outset as a UK-registered company the SCL Group attracted investors from the upper echelons of British life:
Lord Marland: Friend of David Cameron and trade envoy for the Tory government from 2010 and pro-Brexit, he held SCL shares personally and through two related investment vehicles, Herriot Limited and a family trust.
Roger Gabb: Introduced the Volvic water brand to the UK then went on to make millions selling wines including the Kumala label, at one time owned more than 25% of SCL.
At its formation he was named as a shareholder, as was the Glendower Settlement Trust which is linked to him and his wife.
Gabb has donated £707,000 to the Tories, making contributions to the main party and to his local branch.
He was also an avid campaigner for Brexit, signing letters on behalf of the campaign as a director of Bibendum Wine, and placing adds in local newspapers.
In October 2016 he was fined £1,000 by the Electoral Commission for failing to include his name and address in the adds.
Sir Geoffrey Pattie: One time parliamentary under-secretary of state for defence procurement and director of Marconi Defence Systems, had a key role in SCL for its first three years.
Vincent Tchenguiz: The property tycoon's company, the Consensus Business Group, held (for eight years) just under a quarter of the shares in SCL, then valued at around £4m. He has also donated more than £130,000 to the Conservatives.
Julian Wheatland: a close associate of Tchenguiz, he was involved with SCL Group from the beginning, and was still a director at the company at 2018.
Steve Tatham: Commander Royal Navy (rtd). Former head of psychological operations for British forces in Afghanistan.
Note: • The Westminster, cross party investigation revealed that there was verifiable and extremely worrying evidence confirming SCL had completed a number of well remunerated contracts for the Tory government in recent years (psychological operational training for Ministry of Defence staff, etc.) and had been positively vetted by the secret services at the highest possible level and had received "secret" information about Afghanistan.
Full details here:
https://caltonjock.com/2018/06/14/fact-the-british-state-predetermined-the-outcome-of-the-2014-scottish-independence-referendum-by-hindering-scots-from-voicing-their-interest-through-their-votes/
2013: US billionaire absorbs SCL into his world wide data-mining conglomerate
Robert Mercer is a brilliant computer scientist, a pioneer in early artificial intelligence, and the co-owner of one of the most successful hedge funds on the planet (with a gravity-defying 71.8% annual return). And, he is also good friends with Nigel Farage.
Mercer, provided financial backing exceeding £12m to SCL, the English registered parent company of the group, which had many years experience influencing operations on behalf of military and political clients worldwide.
The US part of the SCL group, Cambridge Analytical, controlled by Steve Bannon, conducted its business below the line, secretly gathering huge amounts of psychological profiling data on 230 million US citizens from any source that would supply it, with the purpose of targeting right leaning voters in high profile political campaigns. Assured of the billionaire's backing, the company plunged £4m into the development of the "Ripon" database through AIQ in Canada.
2013: Silicon Valley desires a piece of the action
A young American postgraduate named Sophie was passing through London, (in the summer of 2013) when she arranged a meeting with the boss of a firm where she had interned earlier in her career.
The company, SCL Elections, was purchased not long after, by the secretive hedge fund billionaire Robert Mercer, who created the US subsidiary company called Cambridge Analytica, which gained notoriety as the data analytics firm that played a major role in the Trump and Brexit campaigns.
On that day in June 2013, Sophie met up with SCL's chief executive, Alexander Nix, and in conversation, advised he should take his company into the data manipulation business suggesting he should meet a with people from "Palantir", a firm owned by someone she knew through her father. And her father is? Eric Schidt—-Chairman of Google!!!! Gobsmacking!!!
Palantir is a data-mining firm contracted to provide services to governments worldwide, including GCHQ.  It is owned by Silicon Valley's first vocal supporter of Trump, Peter Thiel, the millionaire co-founder of eBay and PayPal.
Sophie Schmidt moved on to work for another Silicon Valley mega-firm: Uber, confirming the worldwide dominance of Silicon Valley companies, including Google, Facebook and others providing evidence that the USA is at the centre of the global tectonic shift in data manipulation.
It also revealed a critical and gaping hole in the political debate in Britain. Because what is happening in the US will be transferred to the UK.
Brexit and Trump are entwined.   The Trump administration's links to Russia and the UK are entwined.  And the now closed SCL group provided a point of focus through which all of these relationships could be observed.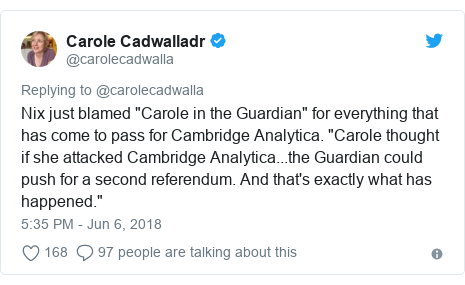 2013: The Trinidad connection
Just as Robert Mercer began his negotiations with SCL boss Alexander Nix about an acquisition, SCL was retained by several government ministers in Trinidad and Tobago.
The brief involved developing a micro-targeting programme for the governing party of the time.
AIQ, the same company involved in delivering the 2016 Brexit referendum for Vote Leave, was contracted to build the targeting platform.
The proposal was to capture citizens' browsing history en masse, recording phone conversations and applying natural language processing to the recorded voice data to construct a national police database, complete with scores for each citizen on their propensity to commit crime.
The information throws light on a significant and under-reported aspect of the Trump administration.
The company that helped Trump achieve power has now been awarded contracts in the Pentagon and the US state department.
And, it is reported to be in discussions for "military and homeland security work".
In the US, the government is bound by strict laws about what data it can collect on individuals.
But, for private companies anything goes. Is it unreasonable to see in this the possible beginnings of an authoritarian surveillance state?
A leading QC who spends a lot of time in the investigatory powers tribunal said that the problem with the data-ming technology was that it all depended on whose hands it was in.
Adding "On the one hand, it's being done by companies and governments who say "you can trust us, we are good and democratic and bake cupcakes at the weekend".
But the same expertise can be sold on to a repressive regime. In Britain, citizens still trust the government. There is respect for authorities upholding the laws of the land. There is trust in the rule of law. The UK society is free and fair. And it is the last observation that makes the present situation so profoundly unsettling.