2013: Christopher Wylie opens a can of worms
Canadian Wylie, claimed to be a central figure in the setting up of the Canadian digital company, AggregateIQ, (AIQ) which played a pivotal role in the official 2016, Vote Leave campaign, led by Michael Gove and Boris Johnson.
Wylie explained:
"When I became research director for SCL (the parent company of Cambridge Analytica) we needed to rapidly expand our technical capacity and I reached out to a lot of people I had worked with in the past.
That included Jeff Silvester, my former boss, who lived in my home town, Victoria, in British Columbia.
I told him SCL was mostly involved in psychological warfare work for Nato, including many projects involving a socio-political element. I then suggested he should come and work for SCL, in London. But he had just had a family and didn't fancy living in the UK".
Silvester, in return, offered that SCL would benefit from support through a Canadian company.
AIQ was formed soon after, by Wylie, in partnership with his friend and business associate, Zack Massingham.
Silvester later stated that Wylie had never been involved with AIQ on the level he claimed, but admitted that he helped AIQ secure its first big contract saying:  "We did some work with SCL and had a contract with them in 2014 for custom software development".  We last worked with SCL in 2016 and have not worked with them since."
Although technically separate between 2013-2016 AIQ operated with no clients other than (SCL), in effect the company functioned as an internal department of SCL.
An intellectual property license linking AIQ and SCL was signed soon after with the intellectual property (IP), being retained by SCL.
AIQ, with 20 staff, operating 2,300 miles away on the other side of the Atlantic, in a cramped office, above an opticians in the provincial Canadian city of Victoria, managed  "Ripon" the SCL technology platform, developing the software, connecting then disseminating the all powerful algorithms to social, online advertising networks and SCL databases.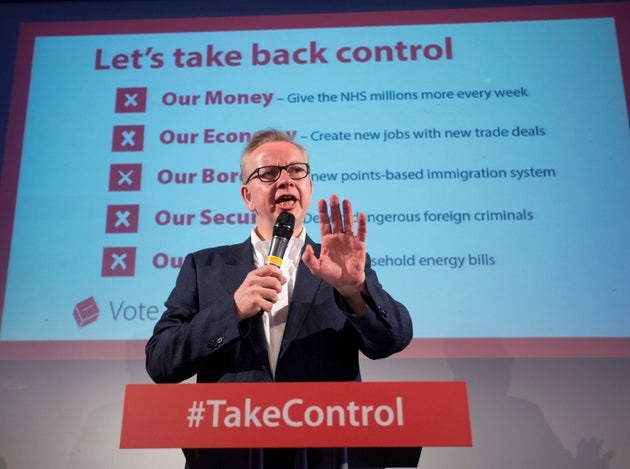 Brexit and the manipulation of the UK electorate
In 2016, Mercer is reported to have offered Leave.EU, the free use of the facilities of Cambridge Analytica US.
But they were not the official "Leave" group. Another team, Vote Leave, led by Boris Johnson and Michael Gove had been selected to lead the referendum campaign  by the Electoral Commission.
The result was that Leave.EU needed and gained financial backing from Cambridge Analytical US which it used to influence UK voters through SCL in London.
The official Vote Leave team contracted AIQ in Canada and spent around 40 percent of its £7m campaign budget with the company.
But problems arose after Vote Leave gathered more finance than the £7m it could legally spend requiring fast thinking and speedy action in the last week of the campaign.
UK election laws coveniently permitted Vote Leave to gift its remaining funds to other campaigns but any coordinating campaigning  between them was expressly forbidden.
The activities of Vote Leave were closely monitored and noteworthy events recorded in anticipation of "jiggery Pokery" and the monitors were not to be disappointed.
Just a week before the referendum a hitherto unknown young fashion design student named Darren Grimes, the founder of a small, unofficial Brexit campaign, supported by university students, called BeLeave, (clumsily co-located in the same office as Vote Leave) received £625,000 from Vote Leave.
The money was subsequently transferred to AIQ, in Canada, providing evidence of collusion between Vote leave and BeLeave.
Veterans for Britain was formed to attract former military personnel who would be expected to have an affinity with the Leave EU cause.
David Banks, head of communications for the group advised he had been approached by Leave EU in the last week of the campaign, with an offer to finance a media contract with AIQ.
Having no reason to doubt the appropriateness of the offer the group accepted the financial gift of £100,000 which was subsequently transferred to AIQ.
The brexit supporting, Democratic Unionist party was allocated £758k.
Comment:
Martin Moore, Director of the centre for the study of communication, media and power, at King's College London pointed out that elections were a newly fashionable tool for would-be authoritarian states. He said:
"Look at Erdogan in Turkey.  What Theresa May is doing is quite anti-democratic in a way. It's about enhancing her power very deliberately. It's not about a battle of policy between two parties".
He also compiled a report for the London School of Economics (LSE).
His investigations required an examination of invoices submitted with the accounts of the various Leave EU campaigns. He identified a massive imbalance in the disbursement of campaign finance in favour of the little known company, AIQ, based in Canada.
The campaigns' spend with AIQ was, in total, more than the total spend of all other campaigns combined.
He concluded that the laws underpinning the UK electoral laws were, "weak and helpless" in the face of new forms of digital campaigning, were no longer fit for purpose and needed to be urgently reviewed by Westminster.
Gavin Millar: a QC and expert in electoral law, described the situation as "highly disturbing".
He believed the only way to find out what occurred would be to hold a public inquiry. But a government would need to call it.
A government that only recently triggered an election specifically to shore up its power base. An election designed to set the UK into permanent alignment with Trump's America.
This is the UK in 2017. A country that looks increasingly like a "managed" democracy.
Paid for a US billionaire. Using military-style technology.
Delivered by Facebook. And enabled by the electorate.
If the referendum is allowed to stand it implies the implicit consent of the UK electorate. It is not now about Remaining or leaving the EU. It is well outside the remit of party politics.
It is about the UK's electorate stepping blindly into a new undemocratic world governed by a select few at the top of the "New World Order".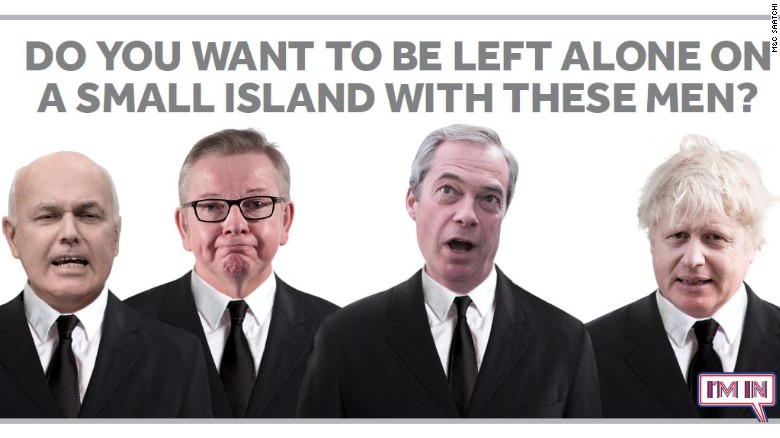 Mar 2017: Vote Leave campaign denies collusion
Not long after, the media raised questions about the connection between SCL and AIQ.
In response SCL removed "SCL Canada" and Zack Massingham's phone number from its website and said that AIQ was a: "former IT contractor".
SCL's work for Farage's Leave.EU campaign, the Vote Leave campaign and the activities of AIQ were then subject to an investigation by the Electoral Commission.
Commenting, the Information Commissioner, Elizabeth Denham said: "AggregateIQ has not been especially co-operative with our investigation. We are taking further steps in that matter."
Dominic Cummings, chief strategist for Vote Leave, explaining the methodology he used for selecting and contracting media support, claimed to have "found" AIQ "on the internet".
But he must have had prior knowledge of the existence of AIQ since records show that the company had no internet presence at the time.
He also said: "Vote Leave data never went anywhere near SCL and repeated attempts by the media to show that Vote Leave and SCL were somehow secretly coordinating is not just without foundation but the opposite of the truth."
Jeff Silvester, said: "AIQ never worked or even communicated in any way with SCL or any other parties related to SCL with respect to the Brexit campaign.
Any claim that we shared Vote Leave data with SCL or anyone else in any way is entirely false". Adding: "AIQ has always been 100% Canadian owned and operated."
2017: AIQ database hacked revealing incriminating information
Records confirmed it was AIQ, that developed the "Ripon" technology for SCL who then sold it under contract,  to a number of wealthy clients for millions of pounds, and used it in support of Donald Trump in his 2016 US presidential election.
This information was of interest to UK and USA investigators who were pursuing leads seeking to establish whether multiple "Leave" campaigns had been illegally coordinated by SCL during the 2016 EU referendum.
Records also revealed that AIQ had successfully canvassed Breitbart News for work.
Briebart, a far-right website, was funded by US hedge-fund billionaire Robert Mercer, who just happened to be the principal investor in SCL.
Briebart News, armed with the SCL owned "Ripon" database, was contracted to WPA Intelligence, a US-based consultancy, founded by Republican pollster Chris Wilson, who was director of digital strategy for the subsequently aborted 2016 presidential campaigns of Texas Senator Ted Cruz and Texas Governor Greg Abbott, as well as the campaign of Ukrainian steel magnate Serhiy Taruta, for the leadership of the Ukraine's newly formed Osnova party.
Other projects under development by AIO, include a data software tool titled "The Database of Truth". Designed to be integrated with voter files, consumer data, third party data providers, historical WPA surveys and customer data, the software is to be supplied to WPA Intelligence and to the "RNC Data Trust." (the Republican party's primary voter file provider).
At interview Wilson advised that his knowledge of the controversy over AIQ's role in the UK was scant. He said: "I would never work with a firm that I felt had done something illegal or unethical. AIQ's work for WPA followed a competitive bid process. They offered us the best options for the best price."
AIQ is now the subject of an investigation by British Columbia's privacy commissioner and the federal equivalent.
2017: The great British Brexit robbery: how our democracy was hijacked
A shadowy global operation involving big data, a US billionaire and his associates aided by the disparate forces of the Leave campaign, influenced the result of the EU referendum raising the question. Is our electoral process fit for purpose?
In April 2017 a Senior intelligence analyst referring to the conduct of the various Leave groups, made a telling statement. He said: "It's not MI6's job to warn of internal threats". A very strange thing to say. He may have been referring to shortcomings within the secret services or possibly the Tory government.
But only a few months before, Alex Younger, head of MI6 said: "the connectivity that is the heart of globalization can be exploited by states with hostile intent to further their aims. The risks at stake are profound and represent a fundamental threat to our sovereignty."
2018: Vote Leave whistle-blower reveals financial misdeeds
Shahmir Sanni, who worked for the official Vote Leave campaign, broke cover raising concerns that the group behind the 2016 vote in favour of Brexit, including key figures now working for Theresa May in Downing Street, may have broken the law by flouting referendum spending rules and then attempting to destroy evidence.
He claimed that a donation of £625,000 had been made by Vote Leave to an independent referendum campaign organization called Be Leave and said that the money had been transferred directly to AIQ a company with formal links to SCL, in violation of election regulations.
The donation had been sanctioned by the most senior figures in Vote Leave, including campaign director Dominic Cummings and CEO Matthew Elliott.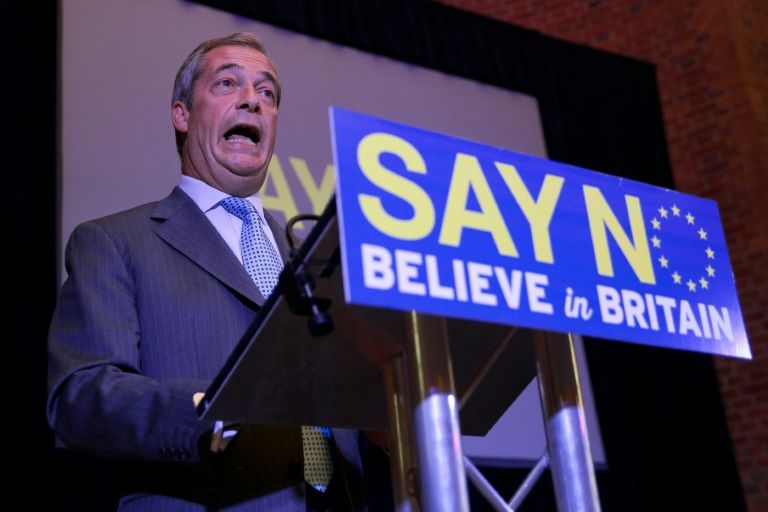 2018: Allegations of criminal activity
Members of the official Brexit campaign during the EU referendum may have committed criminal offenses relating to overspending and collusion, according to lawyers advising whistle-blowers who worked inside the organization.
Clare Montgomery and Helen Mountfield, barristers from Matrix chambers, concluded in a formal opinion that there was a "prima facie case" that Vote Leave submitted an inaccurate spending return and colluded with Be Leave, which was aimed at students.
They were reviewing a dossier of evidence supplied by solicitors Bindmans, which contained examples of alleged collusion showing that Vote Leave and Be Leave were not separate and therefore that the leave campaign spent over the £7m legal limit set by the Electoral Commission. The dossier was passed to the Electoral Commission, which is responsible for election law.
Tamsin Allen, from Bindmans, told a press conference "that there is a strong suspicion that the campaigns were very closely linked and coordinated, in which case Vote Leave had spent huge sums unlawfully and its declaration of expenses was incorrect".
Vote Leave formally declared it had spent £6.77m during the campaign in the summer of 2016, well below the £7m limit.
That figure, however, excluded £625,000 donated by Vote Leave to Be Leave which was spent on the same digital marketing company, AIQ, that Vote Leave used.
Vote Leave, whose leading members include Boris Johnson and Michael Gove, strongly denies any coordination with another campaign group during the referendum.
But Allen said there were grounds to suspect Dominic Cummings, Vote Leave's campaign director, "of having conspired to break the law" because he was among those engaged in discussions with Be Leave about their organization, activity and funding.
Emails compiled by Bindmans indicated that Vote Leave assisted in the creation of Be Leave's branding and that there was constant communication between to the two groups, who were based in the same office. They suggested that they used a single shared drive where campaign materials were shared.
Bindmans' dossier was largely based on evidence supplied by Shahmir Sanni, a volunteer who worked at both Vote Leave and Be Leave, with supporting evidence from Christopher Wylie, a former employee of the political consultancy firm SCL who worked on the Trump election campaign and who had worked for AIQ.
A Facebook chat records Sanni discussing with the Be Leave founder, Darren Grimes, how they might set up independently in May 2016.
Sanni wrote: "We could just say that you and I will be handling the money and using our social media data to decide where best to spend our money".
Wylie said that an employee of AIQ had told him the relationship between Vote Leave and Be Leave was "totally illegal" because "you are not allowed to coordinate between different campaigns and not declare it".
The lawyers said there were also "grounds to investigate" Stephen Parkinson, Vote Leave's national organizer, who now works as Theresa May's special adviser and Cleo Watson, who was Vote Leave's head of outreach and also now works at No 10.  Parkinson and Watson have denied any wrong doing.
Montgomery and Mountfield said in their opinion that there were "significant questions" about the role of a senior Vote Leave official who appeared to have removed references to themselves and others in discussions with Be Leave after the referendum by appearing "to change permissions on a Be Leave shared drive in March 2017.
Done at the time an Electoral Commission investigation into Vote Leave was under way" revoking permission for the official, Cummings and a third person from having access to Be Leave materials.
Separately, it emerged that AIQ has worked in the United States developing software for Cambridge Analytica US, which had been accused of benefiting from the harvesting of 50m Facebook profiles to use in political targeting.
Cummings wrote in a blog-post,  before the press conference that "a team would be submitting formal complaints to the EC and ICO Information Commissioner's Office about the illegal conduct of the remain campaign".
He previously argued that Stronger In also took advantage of loopholes to reduce the expenditure against its £7m limit.
The Electoral Commission previously assessed on two occasions and found in favour of Vote Leave both times. But a judicial review launched by the Good Law Project in November 2017 led to the commission opening a third investigation into the donation.
British company with 25 years experience in military "psychological operations" and "election management".
Cambridge Analytica:
A data analytics company formed in 2014. Robert Mercer owned 90%. SCL owned 10%. Carried out major digital targeting campaigns for Donald Trump campaign, Ted Cruz's nomination campaign and multiple other US Republican campaigns – mostly funded by Mercer. Gave Nigel Farage's Leave.EU "help" during referendum.
Robert Mercer:
US billionaire hedge fund owner who was Trump's biggest donor. Owns Cambridge Analytica and the IP [intellectual property] of AIQ. A friend of Farage and close associate of Steve Bannon.
Steve Bannon:
Trump's chief strategist. Vice-president of Cambridge Analytica during referendum period. A friend of Farage.
Alexander Nix:
Former Director of Cambridge Analytica and SCL Group.
Christopher Wylie:
Canadian who first brought data expertise and micro-targeting to Cambridge Analytica also recruited AIQ.
AggregateIQ:
A Data analytics company based in Victoria, British Columbia, Canada. Worked for Mercer-funded political campaigns supporting the Trump presidential campaign.
Mercer owns AggregateIQ's  Intellectual Property (IP). Paid £3.9m by Vote Leave to "micro-target" voters on social media during referendum campaign. Outside British jurisdiction.
Veterans for Britain:
Given £100,000 by Vote Leave. Spent it with AIQ.
BeLeave:
Youth Leave campaign set up by 23-year-old student. Given £625k by Vote Leave & £50k by another donor. Spent it with AIQ.
DUP:
Democratic Unionist Party of Northern Ireland. Spent £332k with AIQ.
Thomas Borwick:
Vote Leave's chief technology officer. Previously worked with SCL,  Cambridge Analytica and AggregateIQ.
ASI Data Science:
Data science specialists. Links with Cambridge Analytica, including staff moving between the two and holding joint events. Paid £114k by Vote Leave. Vote Leave declared £71k to the Electoral Commission.
Donald Trump:
US president. Campaign funded by Mercer and run by Bannon. Data services supplied by Cambridge Analytica and AIQ.
Nigel Farage:
Former Ukip leader. Leader of Leave.EU. Friend of Trump, Mercer and Bannon.
Arron Banks:
Bristol businessman. Co-founder of Leave.EU. Owns data company and insurance firm. Single biggest donor to Leave – £7.5m.
Boris Johnson and Michael Gove
Leading campaigners for leave EU