Multilateral Agreement on Investment (MAI). (The first attempt at TTIP)
In 1995, (MAI) appeared as a draft agreement, negotiated by OECD members.
The mission statement: "To develop multilateral rules ensuring that international investment would be governed in a more systematic and uniform way between states."
Developed in secret the draft was leaked in 1997 and attracted significant criticism. The primary fear centred on a lack of control measures available to member governments leaving them vulnerable to the whims of foreign investors.
A particular concern was that the MAI would result in a 'race to the bottom' among countries willing to lower their labour and environmental standards to attract foreign investment.
The pressure to abandon the agreement became so strong that in 1998 the French government abandoned the draft document
TTIP: The EU-US trade deal explained (The current draft under discussion)
The bi-lateral trade agreement, (TTIP) is about cutting tariffs and reducing barriers to trade for big business.
It embraces just about every aspect of society including: pharmaceuticals, cars, energy, finance, chemicals, clothing, food and drink, education, health and safety, food safety law, environmental legislation, infrastructure, banking regulations and sovereign powers.
It does not best fit with a country that operates a mixed economy since there is no place for state owned (NHS) or any centrally controlled planning.
(TTIP) negotiations, (with implications for the UK) began in February 2015 (mostly in secret) between the EU and US. The undemocratic secrecy measures remain in place, probably until just before a treaty signing date.
Any information in the public domain on negotiations has been obtained from leaked documents and Freedom of Information (FOI) requests.
The inappropriate conduct of negotiators adds strength to the arguments of critics that TTIP is an instrument to be used to supplant social democracies with corporatocracy.
EU dropped plans for safer pesticides because of  TTIP and pressure from the USA
EU plans to regulate hormone-damaging chemicals found in pesticides have been dropped because of threats from the USA that this would adversely affect negotiations for TTIP. Draft EU regulations would have banned 31 pesticides containing disrupting chemicals (EDC's) hat have been linked to testicular cancer and male infertility.
http://arstechnica.co.uk/tech-policy/2015/05/eu-dropped-plans-for-safer-pesticides-because-of-ttip-and-pressure-from-us/
What do supporters say it will achieve?
The British government claims TTIP could add £10bn to the UK economy, £80bn to the US and £100bn to the EU every year.
It says shoppers would benefit by the removal of EU import tariffs on popular goods, such as jeans and cars.
It's also claimed that reducing regulation would help UK businesses export to the US, with small businesses in particular predicted to benefit.
And supporters say restrictive markets would be opened up; for example, currently British lamb and venison cannot be exported to the US.
David Cameron has promised to put "rocket boosters" behind talks to secure the deal, saying TTIP is central to his vision of a reformed competitive Europe.
TTIP is also supported by the Liberal Democrats. Labour, UKIP and the SNP broadly support it with caveats over the NHS.
Plaid Cymru is more sceptical and the Green Party is strongly opposed.
How did it come about?
Leaders at the EU-US summit of November 2011 set up a working group to find ways to increase growth and competitiveness, given shared concerns over economic stagnation and frustration at the lack of progress in the Doha round of multilateral trade negotiations.
The working group reported in February 2013, recommending a "comprehensive" bilateral trade agreement, which became the TTIP.
How is it being negotiated?
The EU's trade commissioner takes the lead in trade talks. The commission consults the UK and other EU governments during the negotiations through the Trade Policy Committee, made up of senior officials from each member state. Negotiators have been meeting alternately in Brussels and Washington.
What is the main focus of negotiations?
Tariffs between the EU and US are already low – averaging around 3% – and both sides foresee they will be eliminated under the agreement. The main focus of negotiations is on harmonising regulations, reducing "non-tariff barriers" to trade, or getting rid of them if they're deemed unnecessary.
For instance, US and EU regulators have different requirements for testing the safety of cars, drugs and soft furnishings. Going through the different tests is expensive for firms, particularly in developing new medicines.
TTIP aims to reduce those costs by bringing in common standards. Other areas being contemplated include protection for foreign investors, co-operation to achieve greater participation by small businesses in EU-US trade and a controversial procedure to resolve investment disputes between the US and EU.
How EU nations are being sued for billions by foreign companies in secret tribunals
Much of the opposition to TTIP in the UK and other EU countries including Germany, is focused on its provisions for "investor-state dispute settlement".
This procedure would allow companies to sue foreign governments over claims of unfair treatment and to be entitled to compensation.
Critics say the measures undermine the power of national governments to act in the interests of their citizens.
For example, they warn that tobacco giants could use the procedure to challenge restrictive regulations, citing a case in Australia, where Philip Morris Asia used a 1993 trade agreement with Hong Kong as the basis for a legal move to stop a change to packaging.
In the UK, attention has focused on the potential impact on the NHS, with critics saying TTIP would allow private firms running NHS services to sue the government if it chose to return the services to the public sector.
Opponents have called for the NHS to be exempted from TTIP, arguing that other sectors have already secured exemptions, such as the French film industry.
http://arstechnica.co.uk/tech-policy/2015/12/how-eu-nations-are-being-sued-for-billions-by-foreign-companies-in-secret-tribunals/
Global trade deals will help facilitate an increase in meat and dairy exports, leading to rising consumption and associated climate emissions.
Critics also worry about the impact on food standards, arguing that the EU has much stricter regulations on GM crops, pesticide use and food additives than the US.
They say the TTIP deal could open the EU market to cheaper products with poorer standards.
They also warn that food giants could use investor-state dispute settlements to bully governments into dropping legislation to improve food standards.
http://www.theguardian.com/sustainable-business/2015/nov/30/paris-climate-change-talks-secretive-trade-agreements-ttp-ttip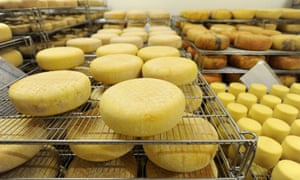 German Frustration builds over TTIP secrecy from the USA
In 2012, after a widespread protest, the European Parliament rejected a multilateral agreement to harmonise and step up anti-counterfeiting law.
Protesters had claimed the agreement threatened privacy by encouraging surveillance of personal data.
Some critics have suggested proposals in TTIP on intellectual property could have a similar effect to the proposed anti-counterfeiting measures.
http://www.dw.com/en/german-frustration-builds-over-ttip-secrecy-from-us/a-18819097
Financial services
After the 2008 financial crash, the EU and US embarked on different programmes of reform to the regulations governing banks and other financial institutions.
The TTIP deal would attempt to harmonise those regulations.
Critics say TTIP could weaken the rules governing banks by diluting the tougher reforms adopted in the US.
The European Commission says a common framework on banking regulation is needed for economic stability.
TTIP and the secretive collusion between business lobbyists and trade negotiators
The aggressive agenda of services corporations, with regards to TTIP  pushes for far-reaching market opening in areas such as health, cultural and postal services, and water, which would allow them to enter and dominate the markets.
Those in charge of EU trade negotiations are rolling out the red carpet for the services industry, with TTIP reflecting the wish-list of corporate lobbyists.
https://www.tni.org/en/publication/public-services-under-attack-0
UK Business against TTIP
We UK-based businesses have come together to express our grave concerns about the secretly negotiated EU-US trade deal, the Transatlantic Trade and Investment Partnership (TTIP).
Together with thousands of our counterparts in other European countries, we are concerned that many European businesses risk being wiped out by unfair competition from US corporations if TTIP is allowed to go through.
TTIP will enable some of the world's biggest corporations to undermine EU social and environmental standards. Under its investor protection rules, TTIP will also give US firms unprecedented powers to sue the UK government when any new laws affect their profits.
It is unfair to give US businesses a competitive advantage in their dealings with Europe. Equally, we do not want to reduce the social and environmental standards we hold dear.
The overwhelming majority of British businesses do not export at all to the USA. TTIP has been designed by and for the largest corporations that trade and invest across the Atlantic, not the majority.
Worse still, the European Commission's official study predicts that the EU will suffer at least 680,000 job losses as a direct result of TTIP – putting our employees and our businesses at risk.
We call on the UK government and the European Commission to stop the TTIP negotiations, and to ensure instead that trade is regulated to the highest standards for people and the environment.
http://businessagainstttip.org/the-statement
TTIP Threatens ability to enforce fair taxes on corporations

"Despite the enormous public outcry over companies like Google and Amazon paying ridiculously small amounts of tax in the UK, the government is trying to sign us up to a trade deal that could effectively prevent us from bringing about laws that could address tax injustice. The ability to enact effective and fair tax systems to finance vital public services is one of the defining features of sovereignty. The fact that multinational companies would be able to challenge and undermine that under TTIP is testament to the terrifying extent of the corporate grab embedded in this toxic trade deal." Nick Dearden, the director of Global Justice Now said:
"The evidence of the dangers of these investment deals continues to mount. Not only do they affect health and the environment and cost taxpayers millions in legal fees, this report shows they also affect the ability of governments to tax corporations effectively. This is yet more money lining the pockets of corporate executives stolen from the public taxpayer. New trade deals such as TTIP and CETA have to be stopped and the public interest defended." Cecilia Olivet from the Transnational Institute
http://www.taxjustice.net/2016/02/14/14866/
What happens next?
In the EU, the deal has to be presented to the European Council and the European Parliament, both of which must agree the outcome.
The deal will then have to be separately ratified by the national parliaments of all 28 EU member states.
The three main Westminster parties in the UK broadly support TTIP, though Labour has called for the NHS to be exempted from the investor-state dispute settlement measures.
In the US, the agreement must be approved by Congress. The White House has indicated it intends to request a so-called 'trade promotion authority' under which Congress agrees to a simplified procedure for approving the deal.
Without that provision, TTIP could be wrecked by amendments written by special interests, with Democrats more hostile to free trade than their opponents.
http://www.bbc.co.uk/news/uk-politics-30493297
US President Barack Obama is currently in the UK pushing for progress on secret EU-US trade deal TTIP (the Transatlantic Trade and Investment Partnership).
TTIP is facing renewed opposition across Europe and in the USA: in addition to more than 3.4 million people having signed a petition calling for an immediate end to negotiations on the deal, the French government has threatened to terminate talks, while public support for TTIP has plummeted in Germany and the USA.
In the UK, more than 130,000 people have signed a letter calling on President Obama to end talks on TTIP.
War on Want Senior Trade Campaigner Mark Dearn said: "TTIP is an unpopular, anti-democratic stitch-up.
If President Obama truly believes in democracy he should forget about forcing this dodgy deal on the people of Europe."
http://www.waronwant.org/media/president-obama-uk-force-toxic-trade-deal-ttip#.VxkSD-V_GMs.twitter
Conclusion
The much reported, oft denied Bilderberg "globalisation" agenda continues to be implemented with alarming speed.
The voting electorate has been pummelled into submission and is now more inclined to support the view that business interests must always be allowed to come out on top – even over democratically elected governments.
Careful study of the objectives of the abandoned (MIA) and its replacement (TTIP) reveals that TTIP is not simply a free trade agreement between the UE and the USA, (which incidentally delivers very little in the way of new benefits since there are adequate trade agreements already in place).
There is a need to address "Global Challenges for Humanity" in the 21st Century but the loss of democracy that implementation of TTIP would bring about is unacceptable.
http://www.millennium-project.org/millennium/challenges.html