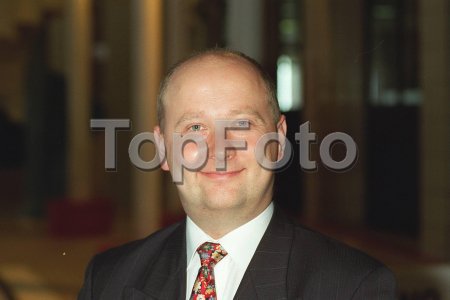 1976: Tory David Russell Walters
Welshman Walters joined the party in the Glamorgan-shire valleys in 1976, and was a Young Conservative (YC) and university branch Chairman and Chairman of South East Region FCS.
On graduating, he took a year's sabbatical at the Adam Smith Institute, and became a Vice Chairman of the National Association of Conservative Graduates and researcher in the House of Commons.
In his 45 years in politics he has been involved in many right wing campaigns in support of Tory Libertine group agendas. He is a very close confidant of Boris Johnson and was a member of his team when he was lord Mayor of London and true to form when Johnson formed his Tory Government he appointed Walters to the post of Chief of Staff in the House of Commons. His modus operanti is very much under the radar and not a lot is known about his private life except that he enjoyed his time with the Fever party organisation.
1987: Walters failed in a bid for election to the post of vice-chairman of the Young Conservative's. His campaign brochure said he had served as an officer with the Association for a Free Russia and the International Society for Human Rights stating: "You may have been misled by one of the scandalous lies put into circulation about the Thatcherite team: that we support apartheid and legalisation of hard drugs. Discount such propaganda."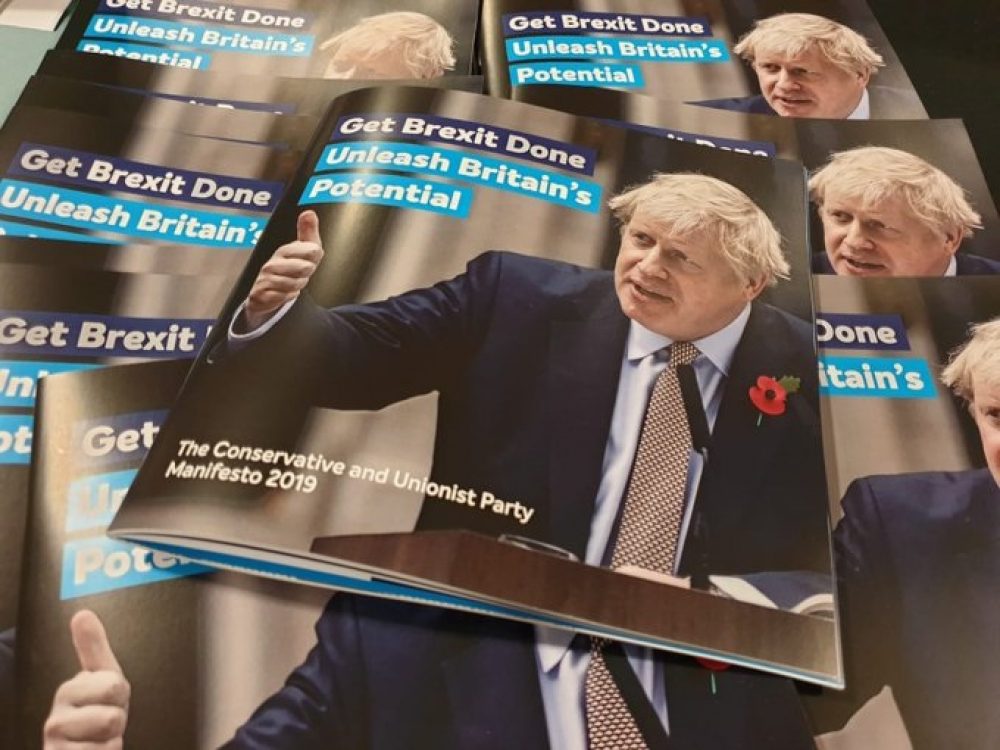 1988: Russell Walters Lead Researcher For the Right Wing Economic League
The London based Economic League was formed in 1919 and funded by business subscribers to defend "free enterprise, individual liberty, and parliamentary democracy."
In addition to compiling lists of political agitators and trade union activists it provided names to companies who used the information when recruiting.
It was also active in the propaganda war waged at the gates of strike-hit factories and saw it as its function to counter trade union and left wing literature with pamphlets of its own.
A World in Action TV programme highlighted the link between the league and its activities and the Conservative party through the exposure of Walters as a much valued member of the research department.
In April, 1988, Walters was involved in a House of Commons row when it emerged that a list he was said to have compiled contained details of the alleged activities and affiliations of Labour MPs, including a number on the moderate wing of the party.
Maria Fyfe, Labour MP for Glasgow Maryhill, a leading campaigner against the league unsuccessfully proposed a Commons Bill intended to make its activities illegal and was astounded that Forsyth had appointed one of its principal research-intelligence officers to high office in the Scottish Tory Party.
She said, "we wanted to amend the Data Protection Act so that the Economic League could not keep card index files on individuals without their knowledge. Their officials have blacklisted thousands of people who know nothing whatever of it and they very often get things wrong. There are now 70 MPs who are members of our campaign.
We have representatives from all parties except the Tories. But we shouldn't be surprised that Forsyth appointed someone like Walters. They both belong to the hard right after all. This will not go down well with the people of Scotland. Appointments such as these will backfire on the Tories because they hold attitudes alien to most Scots."
4 Oct 1989 – Forsyth Tightens Grip On Scottish Tories – But Walters runs the show
Over the years the libertarian wing of the party maintained a solid base in Scotland. Forsyth was FCS chairman in the mid-seventies and gloried in its image as the Blue Trots with more radical elements advocated legalisation of adult incest, hard drugs, and much else besides.
Moderate Tories were therefore alarmed as party chairman Michael Forsyth completed his right-wing revolution at Scottish Conservative Party headquarters in Edinburgh.
His grip on the party in Scotland was now total with the appointment to senior Central Office posts of a string of young gay men with a background on the ultra-right wing of the party.
But real administrative power now rests with Chief of Staff, Walters. A party insider said: "Make no mistake, Walters is in charge. He now runs the show." Walters was the first appointment made by Forsyth who was himself the personal choice of Margaret Thatcher who perceived him as the man with the qualifications to run the new-model Scottish Tory Party.
Welshman Walters, was hired as part of Forsyth's campaign to cleanse the party of those not in tune with his philosophy that "politics is a battleground" and that many Scottish Tories had forgotten how to fight. Right-wingers Simon Turner and Douglas Young, both in the Walters-Forsyth mould with a political past on the libertarian right, were also in the Forsyth's team.
Forsyth surrounded himself with zealous young gay men whose background was in the controversial world of the now disbanded Federation of Conservative Students (FCS) and similarly rightist groupings.
May 2005: Fever Club orgies and the Tory Party
The Fever Club was launched in 1998 by Walters, a political adviser and speech writer to senior Tory MPs and preacher of the Tory' morally-focused back-to-basics policies, Dougie Smith and property tycoon Jonathan Friedman, The first event was a debauched party in a Central London penthouse. Its 2,500 worldwide members include captains of industry, celebrities and multi-millionaire tycoons. Orgies for the rich and beautiful are hosted twice yearly in London and Manchester but there are parties over the summer in New York and Ibiza. Fever receives over 400 applications for each party and the vetting process is extremely strict. The upper age limit of 35 was recently raised to 40 to take account of the advancing years of some of the organisers.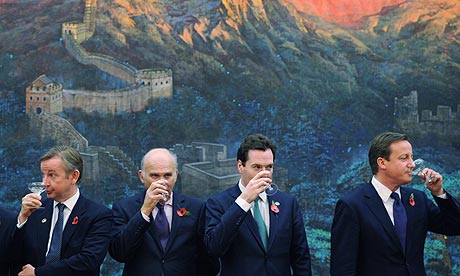 15 Apr 2008: Multinational construction companies illegally blacklisted trade unionists in the UK building industry for years
Sir Robert McAlpine Ltd. played a key role in setting up the Consulting Association to deny workers, most of whom were simply raising concerns over health and safety, employment.
Following extensive investigations the Information Commissioners Office raided the Consulting Association and recovered over 3,214 files naming construction workers and environmental activists.
Police then attended the offices of Sir Robert McAlpine Ltd and served an arrest warrant on Cullum McAlpine for human rights violations relating to the scandal.
In a 2013 follow up a Scottish Affairs Select Committee reported that: "major construction firms caught in illegal anti-union blacklisting are still dodging responsibility".
https://www.youtube.com/watch?v=6UGdffWtzEE
https://www.youtube.com/watch?v=eRB9DjmhBHg
https://www.youtube.com/watch?v=iI1mh2N7OOg (Blacklisting in Employment)
23 October 2013 – Police Colluded In Secret Plan To Blacklist 3200 Building Workers
Police officers across the country supplied information on workers to a blacklist operation run by Britain's biggest construction companies, the police watchdog has told lawyers representing victims.
The Independent Police Complaints Commission informed those affected that a Scotland Yard inquiry into police collusion identified that it is "likely that all special branches were involved in providing information" that kept certain individuals out of work.
The blacklist, run by a company called the Consulting Association, funded by 40 major firms in the construction industry including Balfour Beatty and Sir Robert McAlpine, was discovered in 2009 after a raid by the information commissioner's office.
Since then, the victims have fought to find out who was providing information against them. The IPCC's correspondence is regarded as a major breakthrough.
The information commissioner's officers confirmed in a freedom of information response that they held notes from a meeting between the Consulting Association and officers from the police national extremism tactical co-ordination unit, which runs undercover officers.
The notes of the 2008 meeting were part of a haul of documents seized by the information commissioner's office when it discovered the existence of the secret blacklist during a raid on an office in Droitwich, Worcestershire.
Sir Robert McAlpine ltd, a major player in the establishment and funding of the blacklist, is currently being sued in the high court over an unlawful conspiracy to amass a database of information against thousands of people.
Last week, in a dramatic twist, eight major construction companies, including Sir Robert McAlpine ltd., announced that they would compensate some of the 3,213 workers whose names had been on a blacklist.
A joint statement said: "The companies – Balfour Beatty, Carillion, Costain, Kier, Laing O'Rourke, Sir Robert McAlpine, Skanska UK and Vinci – all apologise for their involvement with the Consulting Association and the impact that its database may have had on any individual construction worker."
A solicitor representing 69 victims in the high court, said he cautiously welcomed the announcement but raised concerns over the involvement of the unions, which are also suspected of providing information to the blacklist operation in some cases.
He said: "We note that there has been reference to the consultation of Ucatt and Unite in the formulation of the proposed compensation scheme and we express serious concern about the involvement of those organisations.
We have seen evidence that implicates Amicus (which evolved into Unite) and Ucatt officials in the supply of negative commentary about the suitability of their members for employment.
That commentary frequently made its way onto the Consulting Association database and was no doubt one of the factors that led to denials of employment.
It is also worthy of note that those unions refused to support their members in bringing a High Court claim so that they could seek redress for the hardship that they suffered.
Many of those that we represent are firm that they object to Unite or Ucatt playing any part in negotiations with the relevant companies for these reasons."
10 Dec 2013 – The Shrewsbury 24 Conspiracy Parliamentary Debate
Nineteen seventy-two was a momentous year for industrial relations in this country. A weak Government had twice declared states of emergency, first in February during the first miners' strike for almost half a century, and secondly in August during the national dockworkers' strike.
Matters were made worse by the Government's attempts to prevent unions from defending their members' rights, wages and conditions at work. It was clear that of all the work forces in the United Kingdom, the building industry was a bigger mess than all the rest put together. Wages were low, there was no job security and exploitation was rife through a system known as "the lump."
Reflecting on the Shrewsbury 24 issue, the conditions that existed in the building industry in the 1970s were a blight on society. Sites with hundreds of thousands of men were given two rat-infested, filthy toilets. There was nowhere to change, so if workers got soaked in the rain, they would either have to go home and lose their pay, or continue to work sodden and freezing. The health and safety conditions were appalling. In 1973 alone, there were 231 fatal accidents in construction.
Protestors were victimised because they raised serious health and safety concerns so as to ensure that workers were safe in the workplace. The response from employers was swift. They acted against the trade unions to make sure that health and safety issues were not raised. The agenda of the bosses was not about looking after their workers.
The Shrewsbury 24 picketed in horrific conditions, calmly protesting against injustice. But it was an almost impossible task trying to organise building workers who were often moved to new temporary sites.
The Shrewsbury 24 hired six coaches and picketed large sites around Shrewsbury, which were chosen because they were not as well organised as some places in the bigger cities. It was peaceful. There were no cautions and no arrests. They had the permission of site owners. Chief Superintendent Meredith even shook the hand of Des Warren and thanked him for the co-operation of the UCATT and the then Transport and General Workers Union.
For that reason, when 24 men were arrested on conspiracy charges months later, they were shocked and confused. Six were sent to jail, and over four decades later, the pickets still deny that they were guilty of any of the charges levelled against them.
The sentences had a devastating impact on these men. While in prison, Des Warren was regularly forced to drink "liquid cosh", which has been blamed for his death from Parkinson's disease in 2004. These men struggled to get work afterwards. Let me finish by saying that if there were any sort of national security issue, it would never be viewed as acceptable in this day and age that information for which people are looking should be denied to them.
The Scottish Affairs Select Committee investgated issues past and current arising from blacklisting. And the evidence tabled by Trade Unions confirmed that even today trade union organisers are being refused access to building sites, simply because they want to raise health and safety issues that the employer does not wish to be addressed.
23 Jan 2014 – Who Was It Who Funded the Economic League's Secret Committee?
Lord McAlpine ltd. funded the Economic League's secret committee but it was Tory researcher, Russell Walters, who was chief of staff for would-be Tory leader, the hon. Member for Windsor (Adam Afriyie) who also worked for Economic League.
Another person involved was Edward Walsh, a 5th columnist who in the 1960s and 1970s convinced the unions that he worked only in their interests whilst employed by the Economic League. A well-organised conspiracy.
27 Jan 2015: David Russell Walters planning for the future with his right-wing-Group "The Young Britons Foundation"
Behind heavy wooden doors in Committee Room 10, in the House of Commons Walters is actively involved in teaching young Tory graduates. Formed in 2003 its heroes are Margaret Thatcher and Ronald Reagan and their free-market, libertarian, low-tax ideals.
With strong links with the American neo-conservative movement, the YBF regularly sends activists on subsidised trips to conferences in the US. An insider said: "We go into schools and preach conservatism and then get hold of the best kids and train them up. We have been described as a Conservative madrasa, so we send the next generation out to the States and bring them back radicalised."
The YBF claims to have trained 2,500 party activists and sources familiar with the Conservative Central office said there is an understanding that the YBF is the main provider of training for young Conservative activists. Significantly, at least 11 Tory parliamentary candidates have either been delegates or speakers at its courses since 2003. It seems the graduates of the "Conservative madrasa" could be about to take power.