The unfettered excesses of the Food Industry
Elected in 1997 the New Labour government failed to protect the health of the population by backing away from regulating the food industry.
Baron Sainsbury was the Chairman of the supermarket chain carrying his name from 1992 to 1997. He was made a life peer in 1997, and sat in the House of Lords as a member of the Labour Party. He also served in the New Labour government as the Minister for Science and Innovation between1998 and 2006 and gifted the Labour Party £15M.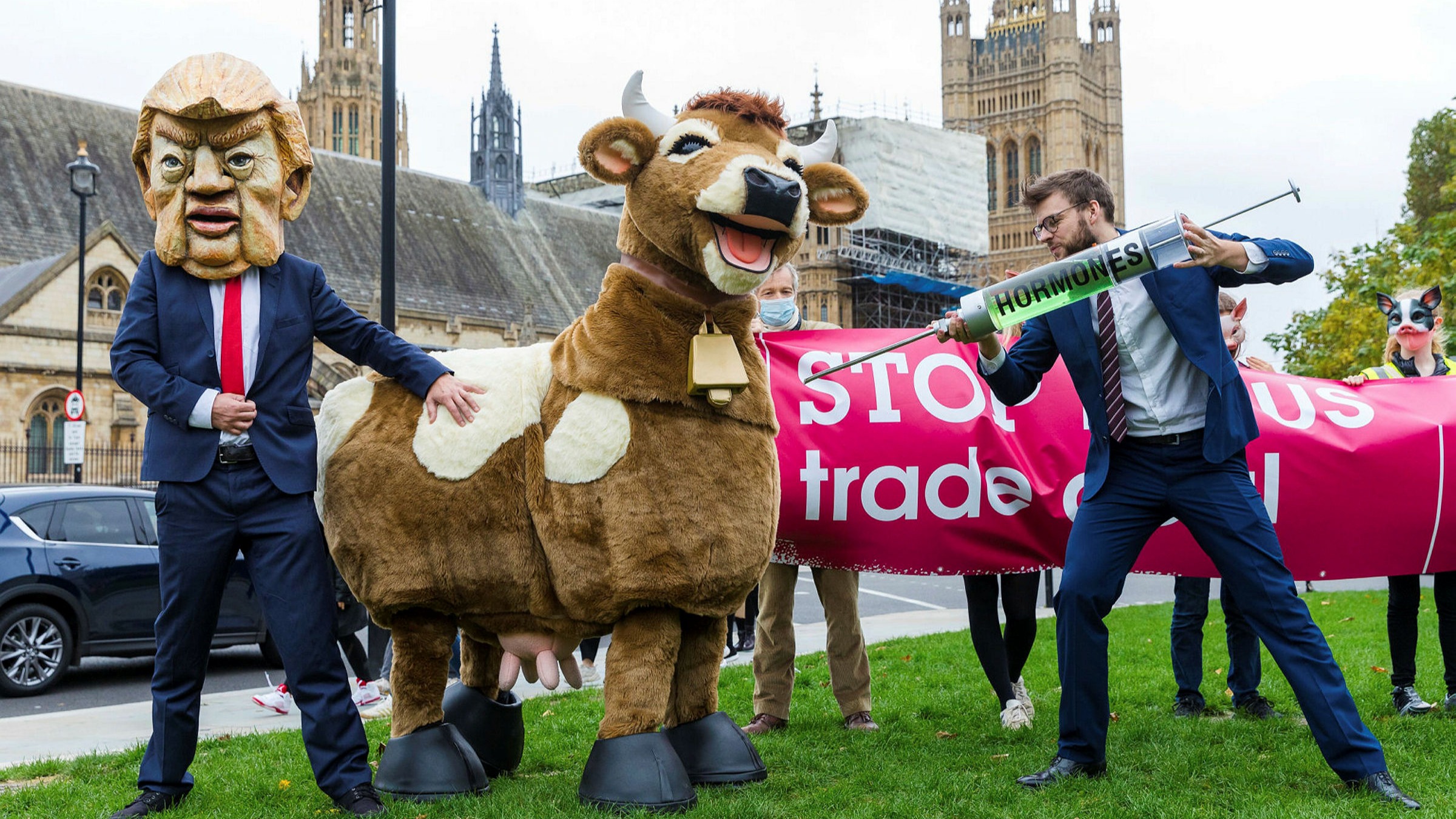 2000: Creation of the Food Standards Agency (FSA) a non-ministerial government department
A collapse in public trust triggered by a number of high-profile outbreaks and deaths from food borne illness including the BSE crisis led to the perception that civil servants within the then Ministry of Agriculture Food and Fisheries placed the interests of food producers ahead of those of consumers. It was also felt that it was inappropriate – and dangerous – to have one government department responsible for both the health of the farming and food processing industries and also food safety. Hence the introduction of the FSA.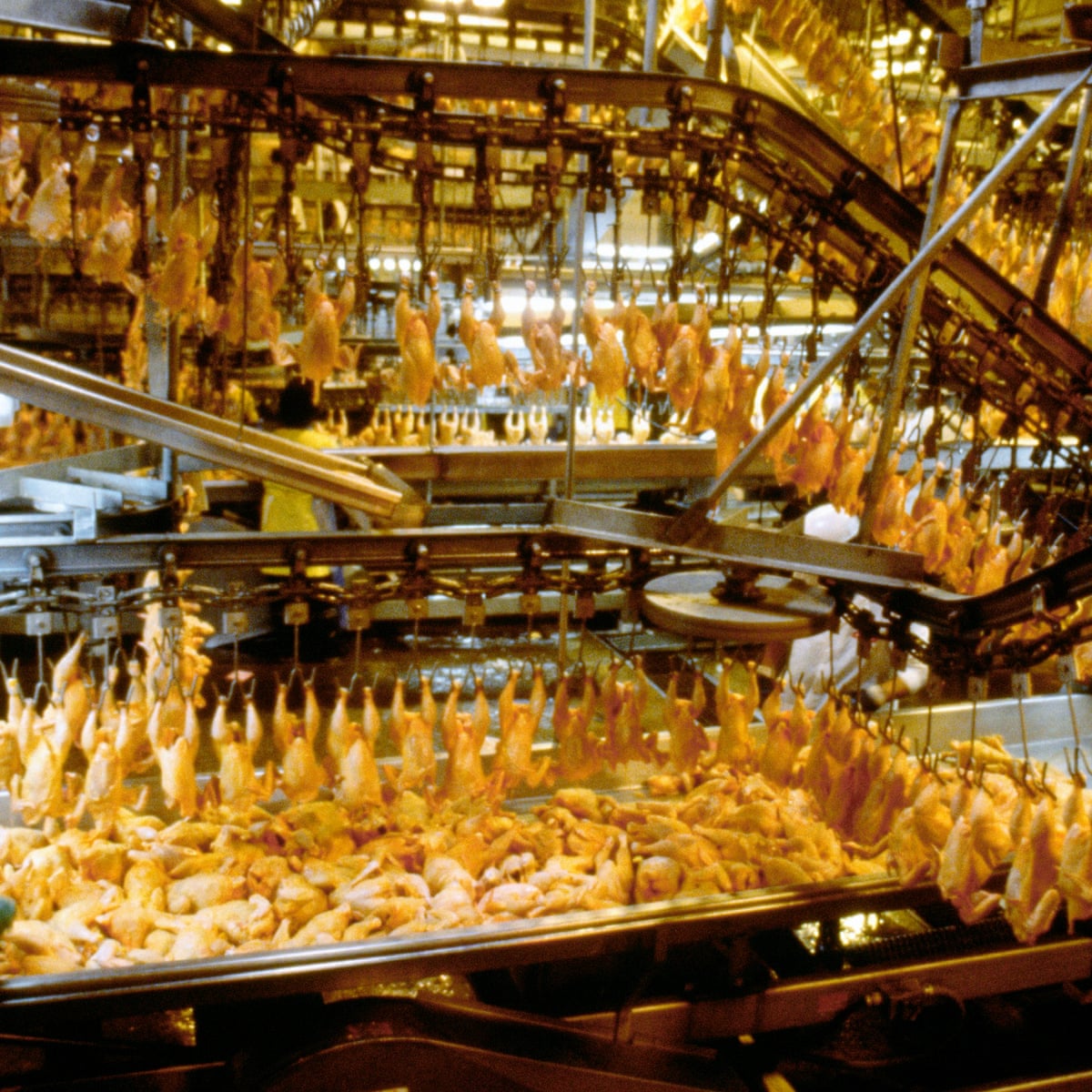 2006: Food manufacturers force government to back down on salt levels in food
The New Labour government abandoned a solem promise to the nation to force food manufacturers to cut salt levels in food. The plan was to reduce personal daily intake by 10gm to 6gm over the period ending in 2010. But responding to pressure from the food manufacturing industry the daily target was revised upwards by the government to 8gm, where it remained at March 2015. According to health experts, an extra 126,000 UK citizens died in the period 2006-2015 as a direct result of the revised policy.
Unsurprisingly the Food & Drink Federation representing Sainsbury's and other supermarkets greatly welcomed the relaxed targets. Companies such as, Somerfield, Safeway, Waitrose and Tesco also donated money toNew Labour.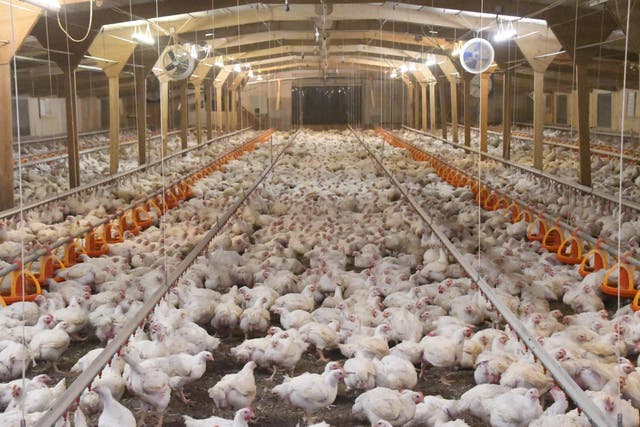 2006: Agency credibility challenged by food manufacturers
The Agency lost it's way being heavily criticised for expensive and questionable research and fruitless public consultation exercises projects taking on more and more staff and running head on into controversy about the health claims of organic food and the role of GM foods. But ultimately, it was the FSA's difficult relationship with the powerful food industry which undermined its effectiveness and claims of independence, after manufacturers brought an end to its attempt to secure a universal system of "traffic light labelling" for food and drink products.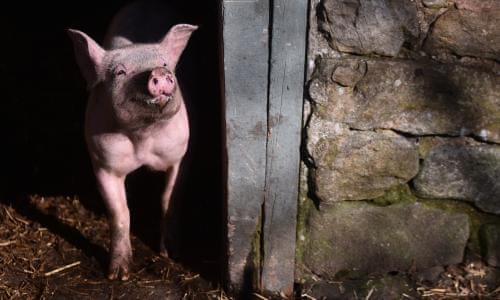 Jul 2010: Victory for Food Manufacturers – Food Standards Agency Abolished By Tory Health Secretary
The Food Standards Agency was abolished by the Health Secretary, after the standards watchdog fought a running battle with industry and the EU over the introduction of colour-coded "traffic light" warnings for groceries, TV dinners and snacks. The move sparked accusations that the government had "caved in to big business".
As part of the changes the FSA's regulatory aspects including safety and hygiene were transferred to the Department for Environment, Food and Rural Affairs (Defra). And its responsibilities for nutrition, diet and public health were incorporated into the Department of Health.
The Tory Health Secretary also factored the opinions of fast food companies such as McDonald's, KFC and processed food and drink manufacturers such as PepsiCo, Kellogg's, Unilever, Mars and Diageo into public health related bills, on obesity, diet-related disease and alcohol. Campaign groups claimed the changes were the equivalent of handing smoking policy over to the tobacco industry.
It transpired later that until December 2009, the Health Secretary had received £134 an hour from a firm of advertisers that represented clients such as Walkers Crisps, McDonald's, Unilever, Mars and Pizza Hut prompting Private Eye to suggest a link between these activities and the Health Secretary's stated desire to see a more lightly regulated food industry. The same publication also suggested a similar link to a Department of Health report on red meat in which the only products listed in the report found to contain suitable amounts of red meat to merit a "Good" rating were a McDonald's Big Mac, and a Peperami manufactured by Unilever. (Wikipedia)
9 Apr 2014: Salt levels in many foods unnecessarily high
Many grocery items such as sandwiches, smoked fish and ready meals were found to contain at least a third of an adult's daily allowance of salt.
A study of 50 products from major supermarkets also found that other items such as soups, meat, salads and snacks contained more than a quarter of the six grams of salt, the Government's recommended daily limit.
And some supermarket pizzas contained almost half the daily allowance of salt recommended for adults while snacks contained almost a third.
Experts said that the salt levels in many of the foods were unnecessarily high and called for manufacturers to urgently reduce the amounts to help save lives. They warned that there was a wealth of evidence linking high salt intake to raised blood pressure increasing the risk of heart disease and strokes. But the public had been told over salting produce had been eliminated in 2006!! Sadly this was not the case. (Telegraph)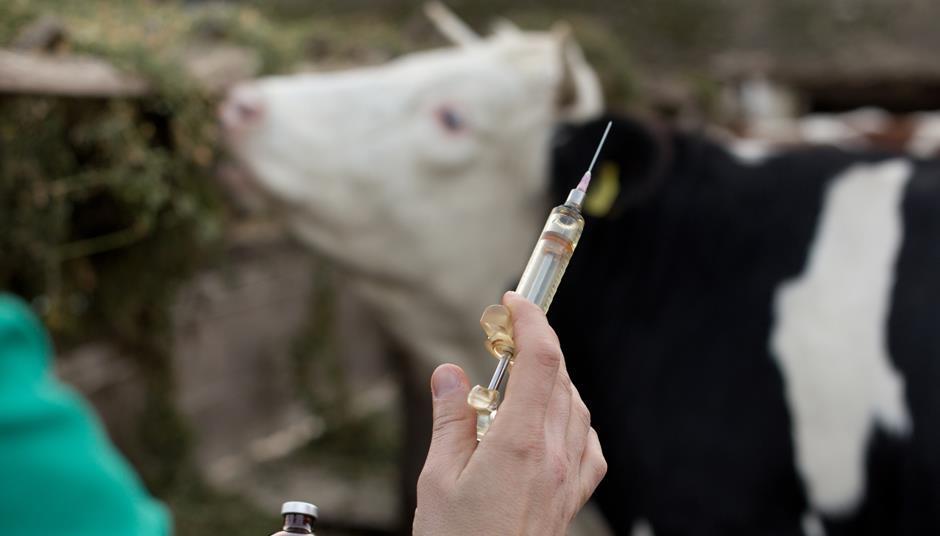 2015: Food Standards Scotland Act 2015
Supermarket profits were under pressure and this brought with it an ever increasing need to reduce manufacturing costs, placing food standards at risk. and a number of unacceptable incidences occured such as horse meat being sold as beef and unacceptably high levels of Campylobacter in chickens.
The Scottish SNP government, was of the view that regulatorty standards introduced by the Tory government were unacceptable to Scottish consumers and, following a period of intense discussions it gained the approval of the Westminster government to set up a food standard monitoring body which would report to the Scottish parliament.
The Food (Scotland) Bill then set up a stand-alone food safety, standards and nutrition body in Scotland. The Bill received Royal Assent from Her Majesty the Queen on 13th Jan 2015 creating the Food (Scotland) Act 2015 paving the way for Food Standards Scotland to operate as a legal body.
Food Standards Scotland, a non-ministerial government department of the Scottish Government became operational from 1 April 2015. It took over all of the responsibilities of the former UK-wide organisation responsible for food safety, food standards, nutrition, food labelling and meat inspection in Scotland. (Wikipedia)
Dec 2016: UK pushes ahead with sugar tax
Excess consumption of sugar is linked to a number of health problems such as obesity, diabetes, and tooth decay and it also imposed health costs on individuals (lower life expectancy) and the rest of society (higher health care costs + lower productivity)
The proposal was that a tax on sugar would discourage consumption and raise tax revenue to fund improved health care. Yet, critics argued it would be a regressive tax taking more from those on low incomes. The Tory government delayed a decision but eventually it was forced by public pressure to act. Draft legislation was put in place introducing a tax on sugar-sweetened drinks from April 2018.
Two bands were proposed one for soft drinks with more than 5g of sugar per 100ml and a higher one for drinks with more than 8g per 100ml.
Pure fruit juices were exempt but health officials stressed that people should limit consumption of these beverages to no more than 150ml per day. Likewise, sugary milkshake and yogurt drinks were also excluded since there was concern that teenagers, particularly girls, were not getting enough calcium and taxing these drinks would be counterproductive.
It was projected that the levy would raise £520m each year and the price of a litre of fizzy drink would increase by around 20p.
A Royal College of Paediatrics and Child Health representative said: "We are very pleased to see government moving forward with this draft legislation. The sugary drinks that will be affected by this tax have no nutritional benefit and often contain levels of sugar that are above a child's daily recommended limit. These drinks are a major contributor to the high sugar intakes of children, particularly teenagers, and we are in no doubt that they are, in part, contributing to this country's obesity crisis."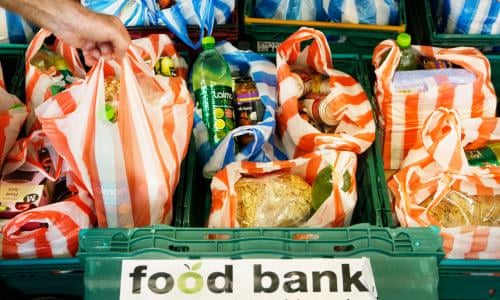 Aug 2017: Hepatitis E contaminated pork imported from Europe
Tens of thousands of Britons are being infected with a 'potentially deadly liver virus' in pork products, mostly imported from Europe. According to reports, the strain of hepatitis E, linked to pig farms in France, Holland, Germany and Denmark, is infecting more than 60,000 people in Britain every year. And while most cases are not serious, figures from Public Health England (PHE) show an increase in serious illnesses, from 368 in 2010 to 1,244 in 2016. Transplant patients and pregnant women are considered especially at risk.
A gastroenterologist at Exeter University said: "I call it the Brexit virus, It attacks the liver and nerves. It is particularly dangerous for people with suppressed immune systems such as those who have had organ transplants and possibly cancer. "
The reports also quoted a study showing the virus had spread to more than 90% of British pigs. They also referred to research suggesting 10% of sausages could be affected.
In the UK, sausages with the "Red Tractor" logo are not permitted to include liver or offal, reducing the risk of contamination compared with countries where liver and blood sausages are popular.
The National Pig Association (NPA) issued a statement: "Research at Public Health England has shown that the subgroup of hepatitis E causing the majority of human infection in the UK is not the same as the subgroup found in UK pigs. The NPA agrees with the conclusion of the researchers that if people in this country have contracted hepatitis E virus from eating pork, it is likely to have come from imported pork, rather than British pork. Further research and surveillance is required to determine the true cause of the rise in hepatitis E cases in the UK. The NPA recommends that consumers follow the advice from the Food Standards Agency that pork and sausages should be cooked thoroughly until steaming hot throughout, with no pink or red in the centre, to greatly reduce the risk of infection."
Tesco has been named as the supermarket chain which may have infected people with hepatitis E from contaminated pork. Public Health England confirmed that the UK's biggest retailer was the supermarket identified in a study as the potential source of the virus in the UK.
Hepatitis E is thought to have entered the country in pork imports from the Netherlands and Germany. British pigs are not infected with the G3-2 strain of the hepatitis E which is thought to be behind most infections.
Sep 2017: Chicken production packaging and distrubtion scandal
A company, 2SFG owned by food tycoon Ranjit Boparan – the largest supplier of poultry meat to United Kingdom supermarkets has been accused of altering sell by dates. United Kingdom supermarkets have been forced to launch investigations into their chicken supply chain after undercover footage emerged that allegedly showed workers at its West Bromwich site dropping chicken on the floor before returning it to the production line.
The footage also showed workers repackaging mixed meat of different ages and changing source codes on crates of meat that had been returned to the factory by supermarket distribution centres, returning chicken to the production line that had been dropped on the floor, and altering records of where and when chickens were slaughtered. It also emerged that packs of Tesco' s "Willow Farm" fresh chicken were bulked up with unsold chicken returned by Lidl.
Food Standards Agency (England) announced it had launched an investigation into the claims, which include older birds being dumped in with fresh stock but given the same sell-by dates.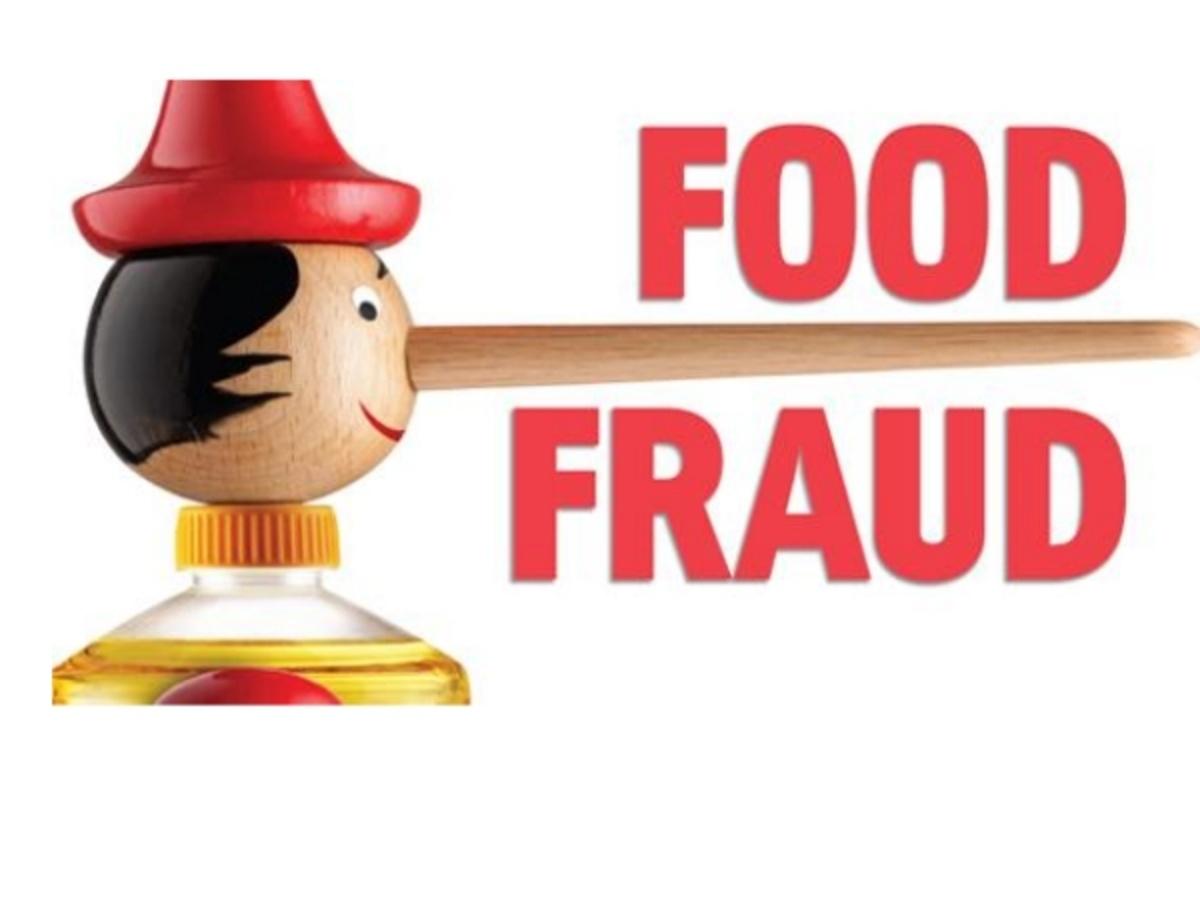 2 Oct 2017: Foreign sugar company sponsors Tory Party conference
The Conservative Party came under fire from angry farmers on social media after allowing a major US sugar company to sponsor its conference in Manchester. US sugar company Tate & Lyle Sugars, a major exporter to the UK, is sponsoring the conference to be held in Manchester in October 2017. The gaffe means that the Conservatives advertised a brand which is a major competitor to British Sugar and this just days after Tory ministers high profile vist to a sugar factory to celebrate the end of EU sugar quotas.
The National Farmers' Union even set up a sensory farm inside the conference, which included a "pledge apple tree" on which delegates were able to hang a paper apple on the prop pledging their support for British farming. The NFU President said the Conference provided the perfect opportunity to assure thousands of delegates of the unqualified support for the British farming industry by the Tory Party.