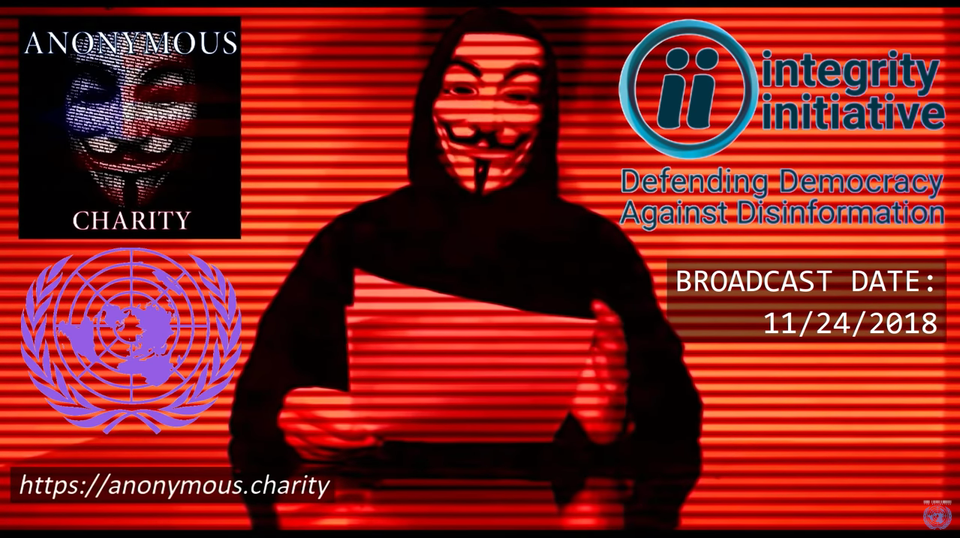 The "Institute for Statecraft and Governance" (IfS)
In 2006, NATO Special Advisor Chris Donnelly and Daniel Lafayeedney co-founded a charity, the "Institute for Statecraft and Governance" (IfS).
The pseudo "charity", was registered and headquartered, without his knowledge, in a derelict mill in the Fife constituency of SNP MP Stephen Gethins and adjacent to the constituency of Jenny Gilruth, partner of Kezia Dugdale, then leader of the Labour party in Scotland. The "Charity"!! produced and published copious articles on threats to NATO's existence and expansion, from Putin's Russia.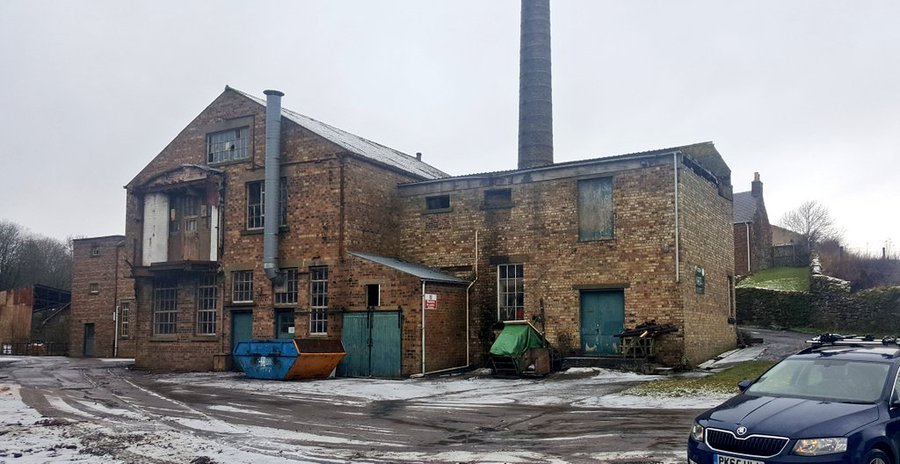 In 2015, the IfS established the "Integrity Initiative", an organization in receipt of significant financial support from the Foreign and Commonwealth Office of the British government who had to publicly confirm its existence and purpose to be a counter-Russia-disinformation campaigning unit, which, in typically Orwellian language, meant U.S.-British disinformation campaigning.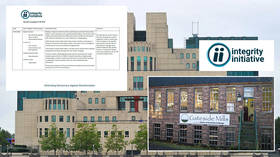 This is what the Scottish Charity Regulator thought of the organisation:
Suspecting abuse of the charitable status the Office of the Scottish Charity Regulator opened an inquiry into the Institute for Statecraft in December 2018 and after 10 months of torturous investigation identified that "one of its most significant activities, the project known as the Integrity Initiative did not provide public benefit in furtherance of the charity's declared purposes". It also found that trustees had "breached their trustee duties to act with care and diligence in the interest of the charity, some of them to a serious extent".
The same two people set up a number of dubious SLPs in their time – rendered all the more suspect by Lafayeedney's business dealings being investigated by the Inland Revenue in 2004, and landing him in the High Court in 2006. In the latter case's ruling, the judge savagely indicted his "lack of credibility", and stated "there were certain specific matters…where I am bound to conclude Mr. Lafayeedney was not telling me the truth".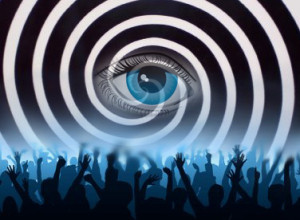 Parliamentary contributions by other SNP frontbenchers seem even more suspect. For example, on 3rd April Stephen Gethins, MP for North East Fife, submitted a loaded written question to then-Secretary of State for Foreign and Commonwealth Affairs Alan Duncan asking "what steps he is taking with his overseas counterparts to tackle the distribution of disinformation in Ukraine, Belarus and the Baltic States?".
In response, Duncan listed a number of programmes his department was funding, including the "new Open Information Partnership" (OIP). a report on the OIP, exposed that far from fighting disinformation, the endeavour was in fact an avowed pan-European "disinformation factory" intimately connected to Integrity Initiative – furthermore, it was noted that Duncan's low-key response was the only official announcement of OIP's existence, and Whitehall was bizarrely keen to sweep the new venture under the rug.
This wall of silence is rendered all the more suspicious in light of Gethins' Commons career – for in the four years since being elected MP he's displayed little to no interest in any of the countries mentioned, or indeed the concept of 'disinformation the query bore clear hallmarks of a planted question, seemingly serving no purpose other than specifically providing Duncan an opportunity to quietly but formally herald the Partnership's inauguration.
Even more peculiarly, the only other occasion Gethins mentioned 'disinformation' in parliament was during an emergency debate on Integrity Initiative 12th December 2018, demanded by Shadow Foreign Secretary Emily Thornberry after it was publicly revealed the organisation's Twitter account had published a number of posts hostile to Jeremy Corbyn and the Labour party, potentially breaching rules relating to state funding and charity activity in the process.
It wasn't the first time Gethins had hailed the work of FCO-funded individuals in this manner – on 21st December 2017, during a debate on 'Russian Interference in UK Politics', Gethins singled out Craig Oliphant – former head of the FCO's Eastern Research Group, and a member of the Initiative's UK cluster – as an "extraordinary person" doing "extraordinary work".
23 Aug, 2019: Ukrainian President Volodymyr Zelensky bestowed a State honour on SNP MP Stewart McDonald
McDonald has established himself as Scotland's most voluble and zealous advocate for the Kiev regime, by some margin and has cemented himself as prominent and pugnacious critic of the Putin's Russia through his daily. Russophobic conspiracy theorising on social media being
an almost daily staple
.
The catalyst for McDonald's damascene conversion appears to be a trip he and fellow SNP MPs Douglas Chapman and Chris Law undertook to Ukraine in May 2018, which included a visit to Avdiivka, one of the "hotspots" in the ongoing war in Donbass.
The expedition evidently stirred something in him, for prior to the visit he'd mentioned Russia in parliament four times over the course of his Commons career, and Ukraine not once – in the year since returning, he's mentioned Russia on 13 occasions (even inexplicably crowbarring a reference to the Kremlin into a Commons debate on the murder by the Saudi regime of Jamal Khashoggi)
Puzzlingly, while widely publicised at the time, the pilgrimage doesn't appear in any of the MPs' registers of members' interests. The trio could've bankrolled the voyage themselves of course, but Scottish media reports suggest the trip was a "parliamentary fact-finding mission" undertaken at the invitation of Ukraine's Ambassador to the UK, lending it an official character – the Commons also wasn't in recess at the time, suggesting it wasn't a mere vacation either.
Requests for clarity on who or what funded the visit submitted to McDonald, Chapman and Law have been ignored – SNP frontbench adviser Neal Stewart, who accompanied the lawmakers, likewise declined to provide information and also refused to explain the nature of his relationship with Integrity Initiative, the secret UK Foreign & Commonwealth Office military intelligence operation.
OK his name name appears in just one of the organisation's internal documents, the content suggests it could be intimate. The file in question is a report documenting the activities of organisation staffer – and potential MI5 operative – Euan Grant, 9th – 15th July 2018. Who, at some point that in the week wrote that he "attended the Neal Stewart event" at Two Temple Place, the secret London offices of the Institute for Statecraft, the Initiative's shadowy parent organisation.
It is clear from Neal Stewart's agitation there is still a widespread lack of interest in Russian influence among significant political groups in Scotland, with considerable sympathy for Russia. Questions about Neal Stewart to the SNP, including whether party chiefs were even aware of the event remain unanswered.
It is weirdly unsettling, when set against the Integrity Initiative's hostility to Scottish Independence that the SNP hierarchy condone anti-Russia campaigning activities by their parliamentary representatives who purport to support the party ideal of independence.
An example of the Initiative's scorn for Scottish independence is the March 2018 attack by the organisation who solicited an extensive briefing from David Leask, chief reporter at The Herald on the SNP's internal dynamics and key figures and groups within the wider independence movement. A document which dubs independence movements as "separatist loons".
The 77th Brigade and Scotland's Independence
Black Watch soldier, Brigadier Alastair Aitken, formed the 77th (CYOPS Brigade, referred to in the media as 'Twitter troops' or 'Facebook warriors', which he described as the largest integrated government communications organisation [in] Europe.
In a 2018 article published in the "National" George Kerevan wrote:
"In any future Scottish independence referendum will the 77th Brigade be neutral or see the "Yes" campaign as a threat to national security and conduct a campaign to protect the constitutional status quo? SNP MSP's and MP's at Westminster should ask these questions now before it's too late." The questions have never been raised at Holyrood or Westminster
Mind blowing sources of information revealing the wide ranging scope of British intelligence activism within Scotland and worldwide.
https://sputniknews.com/20190827/integrity-initiative-political-parties-snp-uk-1076652122.html
https://niqnaq.wordpress.com/2018/12/17/sinister-details-about-dan-edney-lafayeedney-of-sas-integrity-initiative-fame/
http://syriapropagandamedia.org/working-papers/briefing-note-on-the-integrity-initiative
Scottish Labour links with the secret services
Kate Watson pulled off a remarkable feat in being selected as the Labour candidate for Glasgow East. For the best part of the last eight years she had worked full-time for Labour MP Douglas Alexander in the House of Commons. When Watson finished working for Alexander in Westminster is not stated but presumably, it would have been in 2015, when Alexander lost his seat in that year's general election. Omitted from her sales pitch was that during that period she had discharged the role of Director of Operations for 'Better Together' in 2014. Also missing was her transfer to a post supporting Douglas Alexander as Chief of Staff of his "'Consequitur" consultancy. which developed close working relationships with similar minded political organisations in the USA. But her absence from Glasgow and Scotland for an extended period did not prevent the Scottish Labour party leadership from extending to her the nomination as candidate for Glasgow East for the 2017 election. More than a few labour hopefuls and activists were scunnered.
Given the levels of social deprivation in parts of Glasgow East, a Masters in, say, Social Work or Community work would have been useful. But the Masters which Watson obtained from St. Andrews University in 2013 was in Terrorism Studies. Hardly a pressing problem in the East End of Glasgow. But a Masters in Terrorism Studies fitted well with Watson's role as a Specialist Reserve Officer in the army's 77th Brigade. The absence of any employment information in her biography history was matched by an evasiveness about her political record. Asked to explain her links to the military propaganda unit" 77th Brigade she refused to comment.
https://theclarionmag.org/2018/06/02/glasgow-east-selection-the-inside-story-2/
CIA and British secret services agent Lord George Fowlkes
The "piss-artist" act is a well rehearsed tactic used by George to divert attention away from his work for Unionist causes and foreign affairs over 40 years in politics. It was George who tied the SNP government in knots for nearly 4 years when he was an MSP before moving south re-joining his labour colleagues at Westminster. But he left his protégé Dugdale behind.
Kezia Dugdale recruited to the Scottish Labour Party by George Fowlkes
Born in Aberdeen in 1981 Dugdale studied Law at the University of Aberdeen for a time but gave up and completed a Masters in Policy Studies at the University of Edinburgh. She then worked for Edinburgh University Students' Association and the National Union of Students Scotland. Before entering the Scottish Parliament as a list MSP she was employed as a SPAD working for Lord George Foulkes as his office manager and political adviser. Her political acumen was zilch but Foulkes used his influence within the Party to fast track her to the leadership of the Scottish Labour Party. And there was reason in his apparent madness.
In Jun 2016 Dugdale abandoned her post as Labour Party Scotland Leader and went off to the USA on a US State Department's International Visitor Leadership Programme
It is the U.S. Department of State's premier professional exchange program. Through short-term visits to the United States, current and emerging foreign leaders in a variety of fields experience this country first-hand and cultivate lasting relationships with their American counterparts. Professional meetings reflect the participants' political interests and support the foreign policy goals of the United States mirroring the journey taken by Blair, Brown and others in New Labour before they took up the reins of government with New Labour. Blair, etc. left the UK unilateral anti-nuclear and returned pro-nuclear. Howzat!!
On return to Scotland Dugdale advised the press that her new partner was, Jenny Gilruth, SNP, MSP for Mid Fife and Glenrothes who was elected to Holyrood in May 2016, and is a parliamentary liaison officer for John Swinney. Also on the US fully funded trip were: Jenny Gilruth, Liz Lloyd and David Clegg. Patrick Grady (SNP Westminster chief whip) and Angela Crawley (SNP member of the House of Commons Women and Equalities Committee) were also in the US at that time. Adds a whole new meaning to the WOKE attack on Alex Salmond under a year later.