23 Oct 2021: Andrew Neil in talks with BBC to return
The new BBC Director General, Tim Davie is actively negotiating the future of the BBC licence fee and is shifting "News and Current Affairs" away from from the "Woke" agenda in an effort to persuade Westminster politicians that the corporation's partiality towards the Tory government is assured.
In another unexpected move, seen as a message of good intention to the Tory Government, Davie met with Andrew Neil to help "clear a path and repair the damage done to his reputation" allowing the right-wing news presenter to return to the BBC after his dramatic exit from GB News. But Neil will only return on his own terms which links the move to a major power shift within the news and Current Affairs Department….
23 Oct 2021: Laura Kuenssberg to step down as BBC political editor
Those with knowledge of negotiations say her tenure as BBC political editor and her anti-brexit views, (she had to be provided with a bodyguard) coincided with unprecedented scrutiny of how the corporation's political journalism shapes the national news agenda and there is to be a major reshuffle of senior on-air staff leading to her relegation to presenting the Today programme on Radio 4 increasing the number of presenters to six.
https://caltonjock.com/2015/04/02/italian-born-laura-kuenssberg-is-descended-from-austrian-german-nobility-her-g-grandfather-and-other-members-of-the-wider-kuenssberg-family-embraced-the-ideals-of-the-nazi-party-her-background-reve/
As part of the reshuffle of leading BBC journalists, Jon Sopel is stepping down as North America editor and returning to the UK. Sopel's return also means he is now a candidate to be the new BBC political editor, having been connected to the job back in 2015. At that time the job instead went to Kuenssberg, who became the first woman to hold the position of BBC political editor.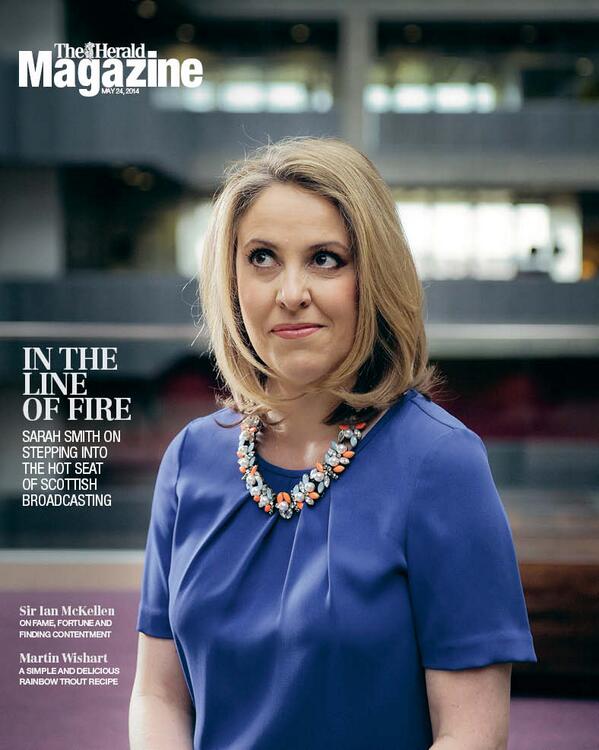 Sarah Smith, the current BBC Scotland editor and occasional Today presenter is rumoured to bed taking over Sopel's current job in the USA. Her departure would in turn open up a vacancy leading national coverage of Scotland at a time when the corporation is under attack from the Scottish Independence Movement. (The Guardian)
https://caltonjock.com/2021/04/30/bbc-reporter-sarah-smith-impartial-presentation-unlikely-when-mummy-is-a-head-bummer-in-the-british-secret-service/
https://caltonjock.com/2016/11/19/good-news-the-pervasive-influence-of-the-labour-party-in-scotland-over-bbc-news-and-current-affairs-is-to-be-curtailed-bad-news-broadcasting-policy-content-and-control-has-been-transferred-to-lon/
https://caltonjock.com/2015/04/01/people-of-influence-sarah-smith-bbc-presenter-arrived-in-scotland-quietly-grew-fast-and-strong-then-crowded-everyone-else-out-of-the-nest-is-there-nothing-we-can-do/