Jan 2021: Aberdeen Tory Council Leader Lumsden wants to separate Aberdeen from Edinburgh and has written to the Chancellor seeking direct funding from Westminster bypassing the Scottish Government which controls council spending in Scotland
Lumsden wrote:
"The consequentials received from the UK Government to the devolved Scottish Government, thanks to spending in education or in health in England, are not necessarily being spent on these issues by the SNP here. This has led to funding shortfalls in both our NHS and education. I wonder if you would consider… devolving finances direct to the 32 Scottish local authorities in respect of any more financial aid relating to COVID-19 and in respect of UK Barnett consequentials. I am sure, like me, you will be worried that all the good work from the UK Government to support businesses in Scotland is being undone by the incompetent devolved Scottish Government."
(https://www.express.co.uk/news/politics/1391438/SNP-news-Aberdeen-independence-Nicola-Sturgeon-Douglas-Lumsden-funding-Holyrood)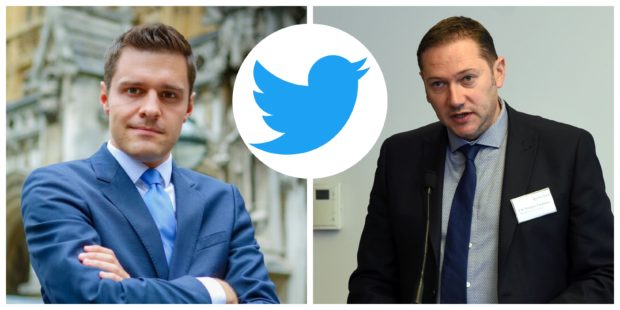 2019: The General Election
Douglas Lumsden, co-leader of Aberdeen City Council, was the Tory candidate for Aberdeen South,  replacing the disgraced Ross Thomson who had been forced to stand down.
In his sales pitch to the electorate Lumsden said:  "I  want to first pay tribute to the hard work and dedication of Ross Thomson over the past two years. He has made a personal decision to step down, but he has always been a great champion for this city."  Utter guff!!!
In the absence of a manifesto Lumsden campaign literature studiously avoided any mention of  Brexit or Tory plans for the future of Scotland.  In one page there were10 direct attacks on the SNP, many of which addressed devolved areas, 6 personal attacks on Nicola Sturgeon and zero mentions of Brexit. And he wittered on about the SNP and independence when the SNP campaign gave the matter little attention.
He was not elected to office.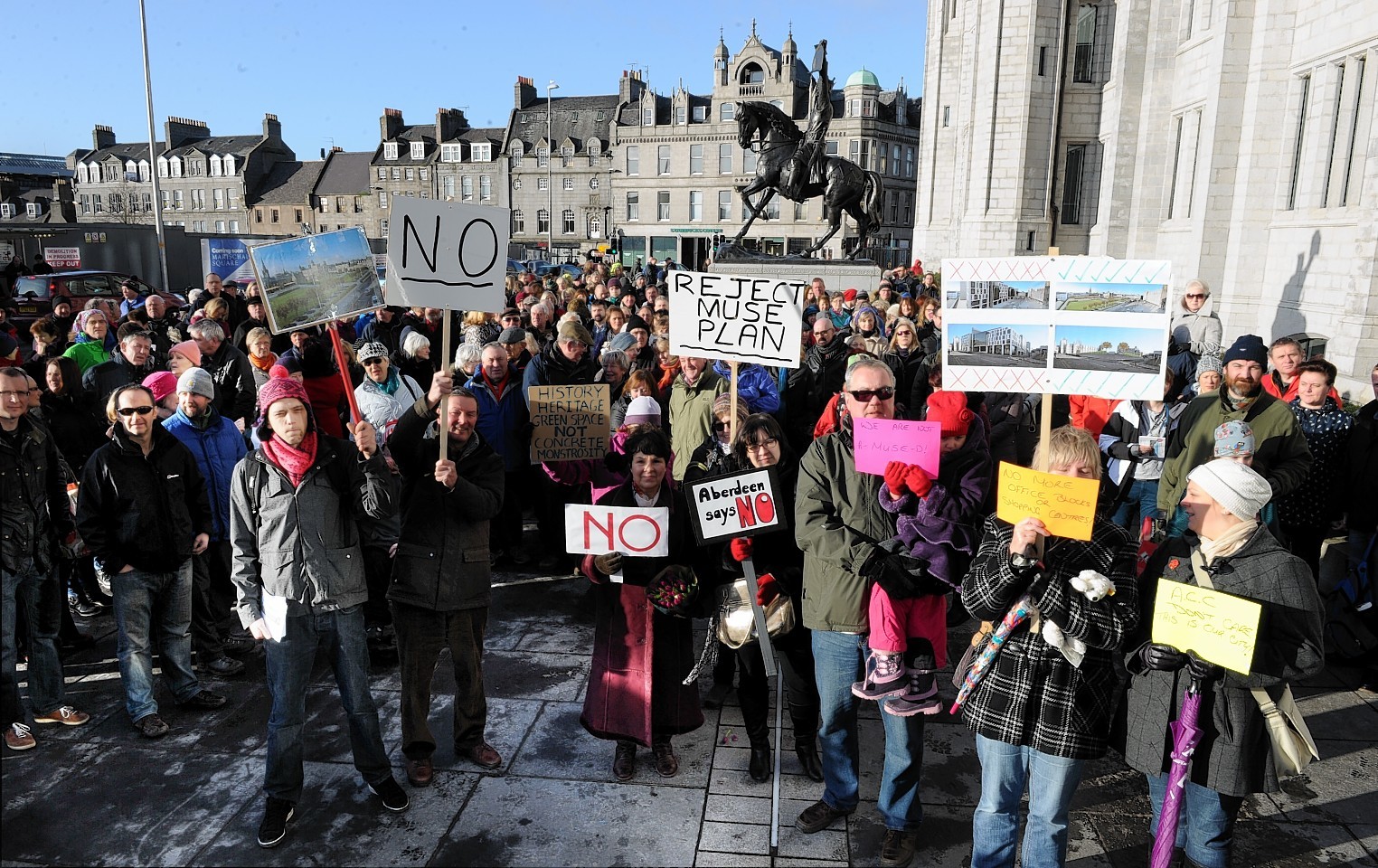 public protest against Tory Councils plans For Marischal Square ignored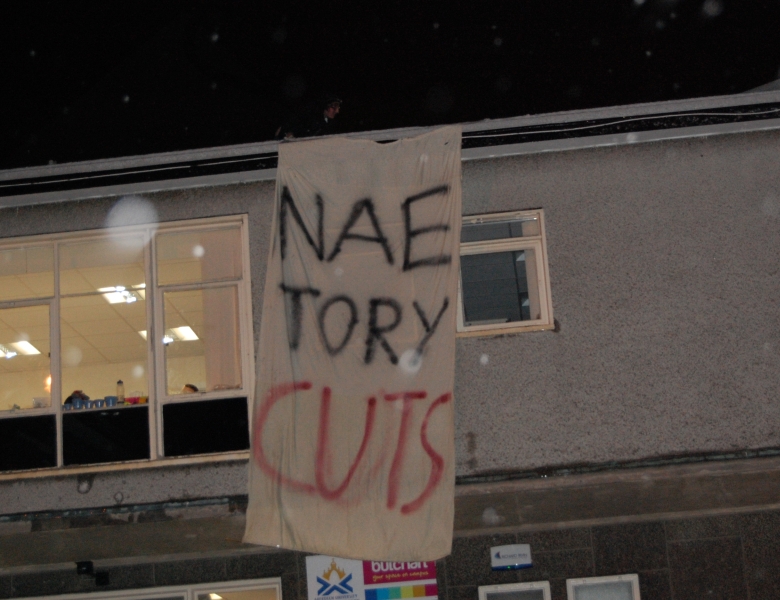 2017: Aberdeen City Council Plays fast and loose with public money
Aberdeen City Council leadership accessed City of London money by selling bonds, raising £370m in November 2016 to help finance a  £1bn capital spending programme. As well as entering the bond market the Council took on a £230m long term  loan from the UK Treasury agency, The Public Works Loan Board.
Noting Lumsden's employment history is in IT the massive financial commitment imposed by his actions, on the Aberdeen electorate raised questions over just what qualifications should be required before allowing councillors to spend public money on speculative deals.
This is relevant since the City of London financiers are a smart bunch of operators and the jungle that they survive in is no place for the inexperienced. These guys do not take prisoners and will stuff Aberdeen Council if the opportunity arises. Witnessed by the 2014 downturn in the oil industry, of which the Unionist parties made great play on during the 2014 referendum campaign, claiming the volatility of the market was such that an independent Scottish Government would not be able to survive its financial rise and fall.
Yet only three years later, with the market on the up the Tory Labour Coalition in Aberdeen exposed the city to the same rising and falling oil market. A disaster for Aberdeen in the event of another financial downturn, or City of London speculators short moneying the Council.  Large debts and insufficient finance to even meet the interest charges. Unemployment in Aberdeen could rise by around 50%.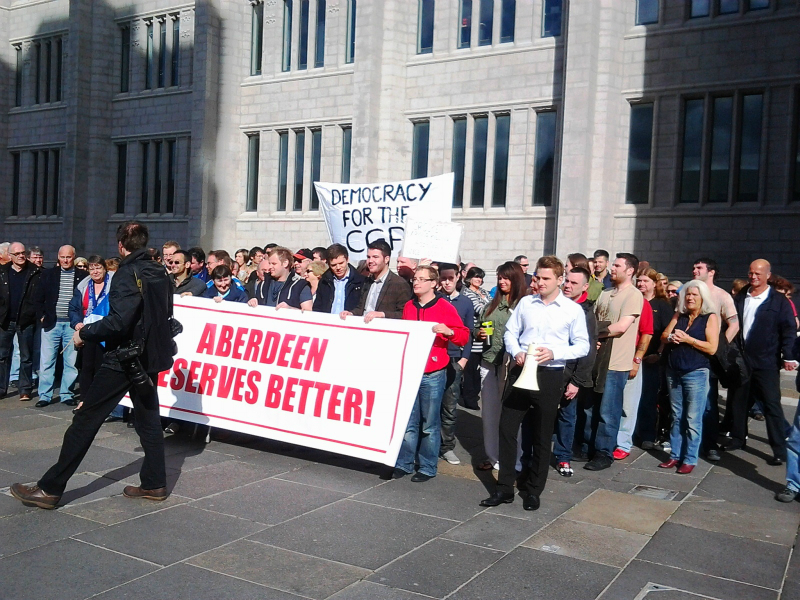 12 Feb 2018: Aberdeen councillors to slash Council jobs
The first council staff knew of the job losses was over the internet in a statement released by the London Stock Exchange. This novel approach to telling staff their number was up has been brought about by the council raising cash on the London Stock Exchange, (at extortionate interest rates) for its many overspending grandiose development projects.
SNP group leader Stephen Flynn said:
"These job cuts are a direct result of the administration's inability to manage the books for the last six years coupled with their blinkered desire to move to a new target operating model."
6 Feb 2018: A newly formed "Strategic Transformation Committee" is to significantly increase its civil servant establishment and refine its £125m cuts proposals.
Recruitment partner and advertising campaign in place. 13 chief officer posts created. Salaries range from £58,000 to £85,000. New Directors already in place, salary £115k each. Total projected cost of 5 year project. £8.6m.  Crazy economics.
March 2019 Aberdeen City Council – Strategic Transformation Committee disbanded.
Removal of the Strategic Transformation Committee recognises that continuous transformation is a routine mode of operation and responsibility should be distributed across the Council's committees as appropriate. What happened to the large expensively recruited staffing establishment? Incompetence!!!
Feb 2018: Yet another failed policy
Aberdeen's Co-Council leader concedes that the policy of "contracting out" is an abject failure and many services are to be brought back in-house achieving savings of around  £17m against an annual spend of around £445million. Dogma driven councillors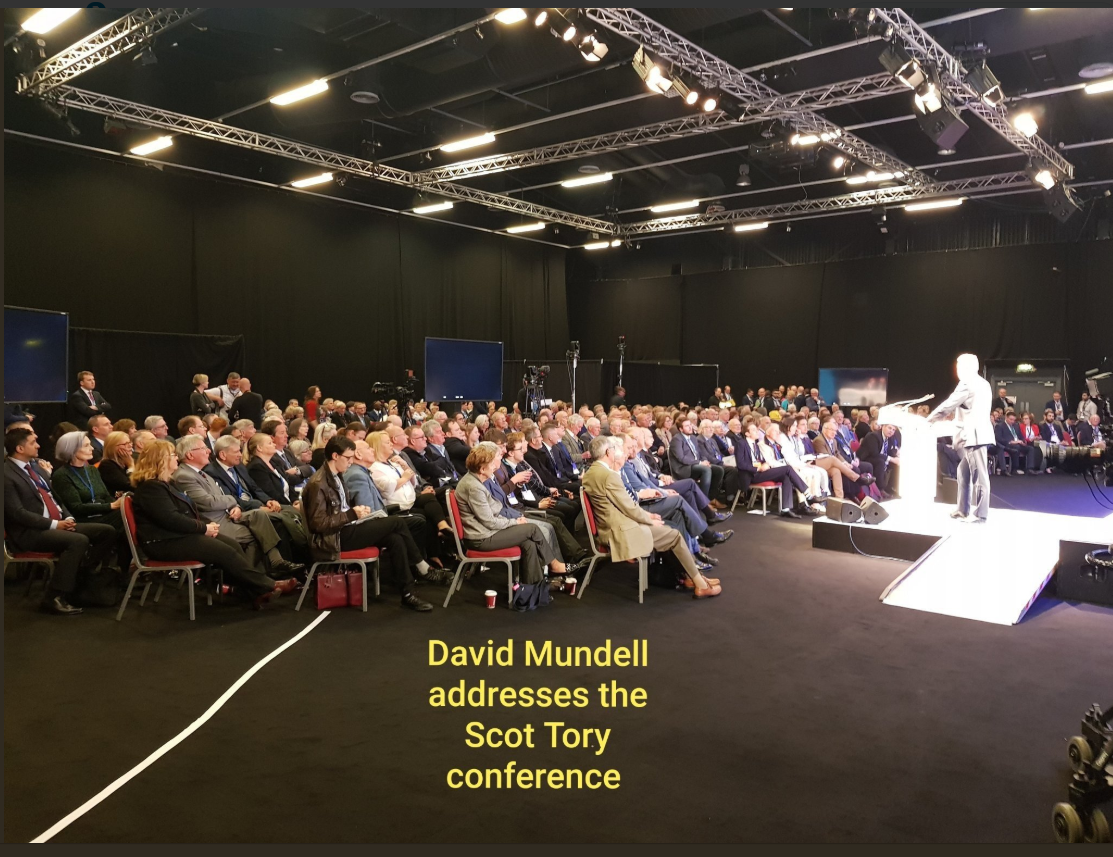 Mar 2018: Aberdeen Council to introduce a cycle hire scheme in the city using European funding.
The Unionist Party's Brexit implementation killed this before it got off the ground. Nothing in place  3 years later.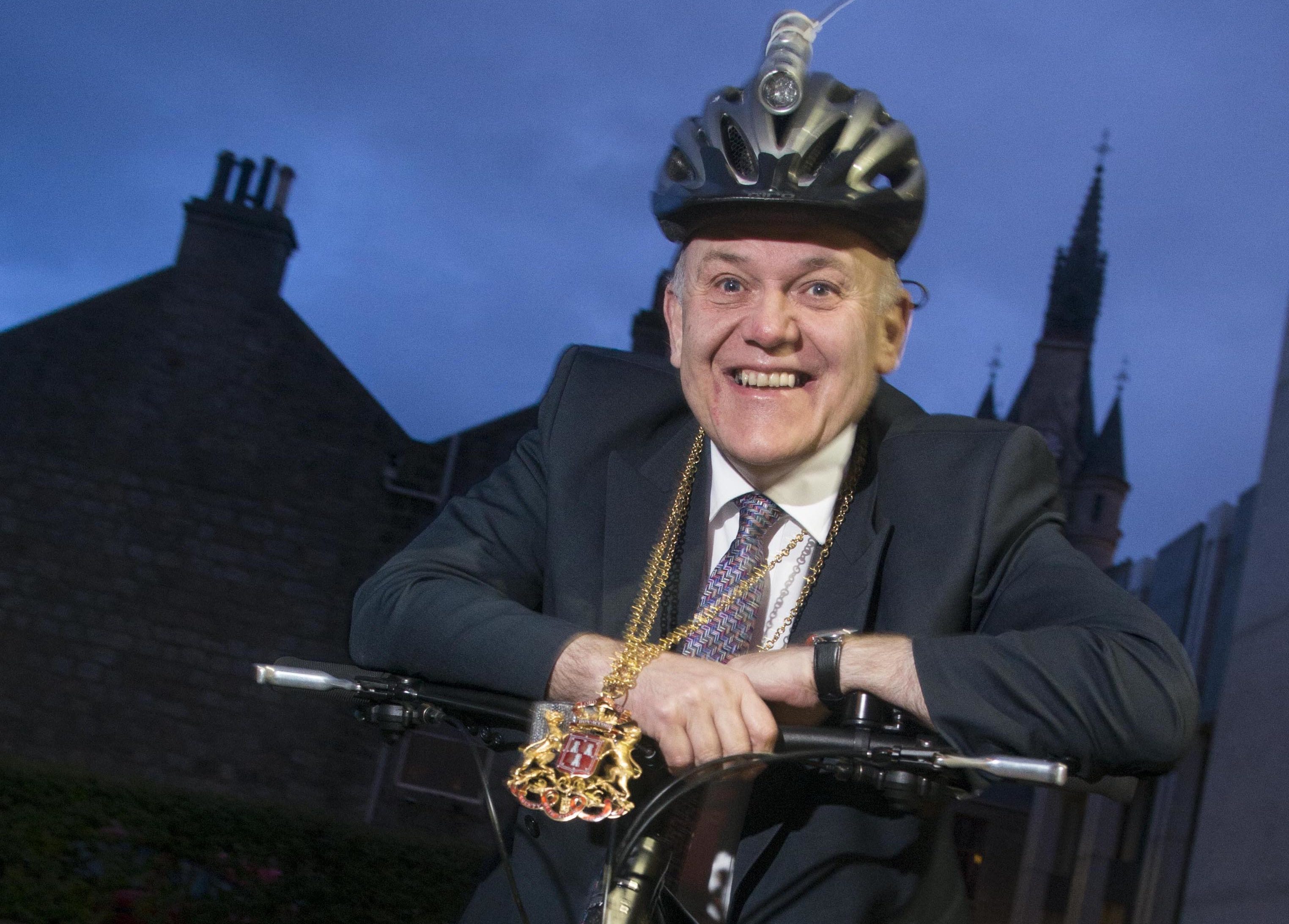 Aug 2019:  Aberdeen's new exhibition and conference centre opened
Initially costed at £185m the project took 4 years to complete with a cost overrun taking the final total to £335m.
3 Dec 2019: Council spending on temporary agency staff has rocketed
Figures show that spending increased by nearly £700,000 across several departments. In January, the cumulative spend for the financial year, from April 2017 to April 2018, was around £2m against a budget allocation of £1m.  Roads and infrastructure bosses who aimed to spend no money on temporary staff ran up a £326,708 spend over the year.
Nov 2015: Aberdeen City Council's increasing spending on outside consultants and agency staff has come under furious attack from a taxpayers' pressure group.
The Council spent £187,271 on external corporate governance consultants, who help run financial and HR aspects of the council, in August which increased to £309,676 last month.
Over the same period, spending on external corporate governance agency staff rose from £58,864 to £101,615.
It is believed the extra spending was incurred recruiting new staff for the increasingly expensive city centre masterplan.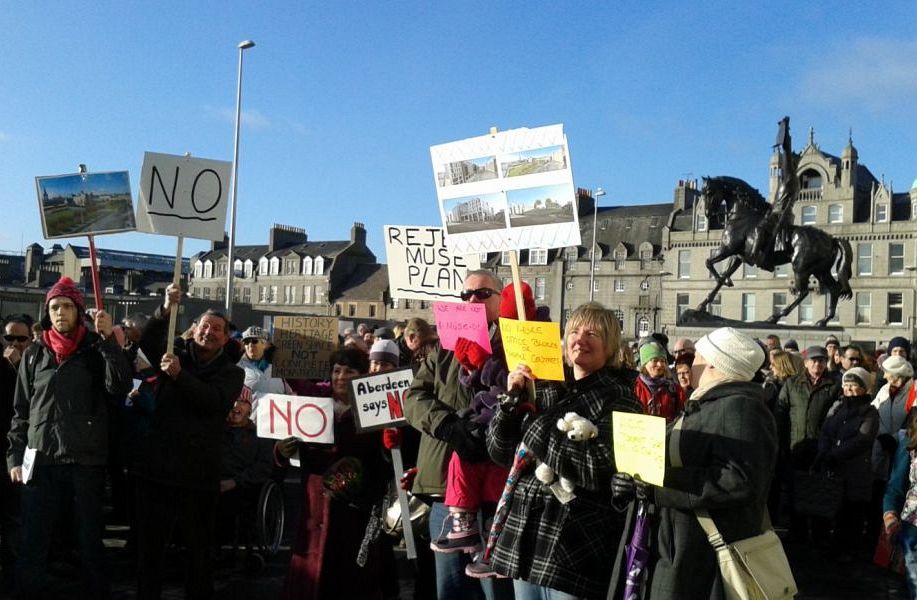 Feb 2019: Aberdeen City Council plans to save £45m over the next year.
Public toilets, libraries and community centres and School Crossing patrollers could be axed and Council tax increased by around 5%.
2 Mar 2019: Multi-million-pound projected cost of redeveloping Union Terrace Gardens is spiralling out of control
SNP opposition councillors have said they will be voting against the park's long-awaited transformation, which is being forced on the citizens of Aberdeen against their will.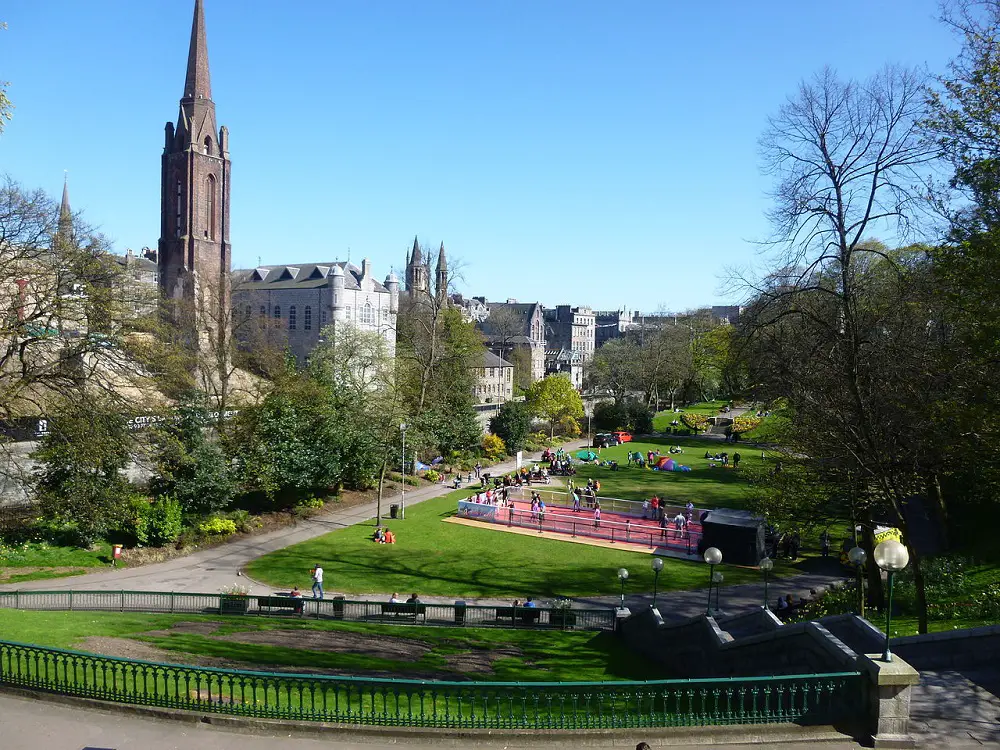 2 Mar 2019: Much delayed revamp of Aberdeen Art Gallery completed
The project was completed four years late at a cost of £34.5m, well over the original £30m budget.
This is well worth a read. (https://lenathehyena.wordpress.com/2018/02/09/aberdeen-city-council-has-shown-itself-not-fit-for-purpose-whatever-that-purpose-may-be-art-gallery-what-art-gallery-etc/)
Mar 2019: Aberdeen City Council is spending more than £115k a day servicing loan debts – a sum higher than the £42m budget shortfall it is preparing to tackle.
Jul 2019: Aberdeen City Council bosses have taken out two new loans totalling £40million this year raising the level of city debt to more than £1billion.
Nov 2019: Cash-strapped Aberdeen City Council bosses to further  slash budgets next year only months after cutting more than £40 million from existing financial budgets.
City council bosses have already announced a radical shake-up of the local authority with the aim of saving £250 million over five years and the council will have to trim budgets by another £38 million. A cut of around 8%.  And the paper predicts deeper cuts to come – with a shortfall of £80 million predicted in 2021/22.
Opposition groups have questioned Council spending priorities – highlighting many over-spent projects and a scary certainty that Douglas Lumsden and his administration will be paying back almost £50 million interest on debt in the coming year.