Jan 2008: Memorandum submitted by Tinopolis PLC to the Commons Select Committee for Welsh Affairs
I have been asked to give evidence on the key areas under inquiry, namely the impact of globalization on broadcasting and the creative industries.
The issues surrounding broadcasting and the creative industries and their future are driven by global changes.
Globalization is with us and the global economy is fast developing a global culture. This cultural revolution has been with us for a generation but now the pace of change is such that monthly we see new developments that affect all of us in our daily lives, even if we don't always realize it.
The big issues for Wales are ensuring that our people have available to them the public service broadcasting they need and ensuring that we compete in these global markets where we can.
Public service broadcasting
The BBC in its most recent Charter sets out what its public services should be. These, amended to reflect what Wales might aspire to, are:
o Sustaining citizenship and civil society;
o Promoting education and learning;
o Stimulating creativity and cultural excellence;
o Representing Wales, its regions and communities;
o Bringing Wales to the world and the world to Wales;
o Helping to deliver to the public the benefit of emerging communications technologies and services.
These are a good starting point for evaluating what we have in Wales today and what we need to do to ensure that they are provided.
Global communications, global services and global culture are going to be a major part of our people's lives but we should consider whether they will be enough.
Wales is not a significant player in broadcasting. We depend on public service broadcasters because we are too small and too weak economically for any other solution.  However, the BBC and ITV have not met all of the aspirations listed.
S4C of necessity is in the same position. It was created to meet the needs of Welsh-speakers and cannot be expected to provide a full range
of these services to its viewers.
We should now consider whether our broadcast institutions are properly configured to meet the needs of Wales. We need to consider what the people need and the extent to which they can be provided at a cost that is itself acceptably socially and politically.
This will necessarily move us into sensitive areas. We are a bilingual nation and it is perhaps an anomaly that Welsh-speakers are better provided for than our native English-speakers.
This is probably unsustainable in the long term. However, disturbing the present arrangements should only be considered when we are able to provide a satisfactory solution for our monoglot English-speaking majority.
Devolution has demonstrated just how British the BBC is and it is probably unreasonable to expect that it can evolve into an organisation that can truly service the nations of the UK.
The instinctive British tendency for centralization does have dangers for Wales as well. Devolution has led to a compounding of this error.
The obsession with Cardiff and what is good for Cardiff continues as a consequence of so much that we now do in Wales. This is not going to work as an economic plan and it will damage our country permanently.
A new settlement for public service broadcasting in Wales needs to provide for the whole of Wales.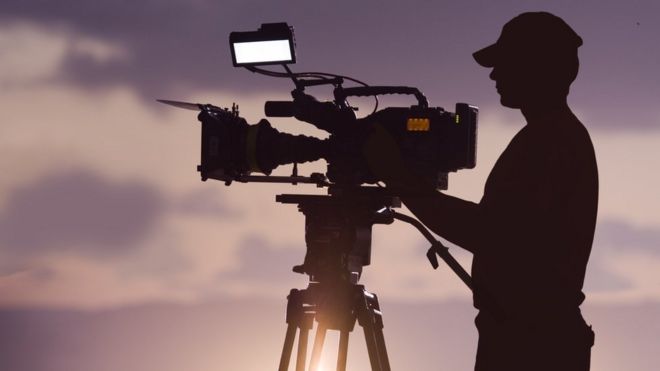 The creative industries
There have been a number of initiatives intended to promote the Creative Industries.
The Welsh Assembly Government's (WAG) Creative Industries Strategy demonstrates a failure to think clearly about what these industries are and target those sectors where there is commercial merit and potential.
Film
One of the more publicized areas of the sector is the film industry. Finding a role for Wales in the film industry needs a touch of humility.
We are not big in the film world; we do not have the money to invest; we do not have control of the distribution channels. Those are in the hands of major studios and they are the ones that determine what films get marketed which, in turn, gives them a decent chance of being profitable. We are never going to be big in films.
Television
Television production in Wales is largely about servicing the needs of Welsh people and giving them entertainment.
S4C broadcasts programmes for Welsh speakers. The BBC makes programmes for the people of Wales.
The fact that, on occasions we have work such as Torchwood and Dr Who sub-contracted from London to a Welsh location doesn't alter the fact that it will not become a  major UK or international television producer.
That is not its role inside the BBC. ITV Wales, as described by Michael Grade, is about providing news and some regional programming so its
horizons are limited by that requirement.
The existence of these broadcasters results in television produced in Wales bringing economic and business merits. It requires a large number of people and service organisations to support them.
This has led to the BBC in Cardiff becoming a major employer. S4C has done the same in North and West Wales and in Cardiff and these are important parts of the Welsh economy.
This is not however a springboard to building up companies that have a UK national, European or global reach. The creative industry strategy was partly designed for companies who had the potential to reach outside the borders of Wales and be larger then they presently are.
However, those companies which operate successfully in the Welsh market place were designed to serve that market and do find it difficult to operate outside their home territory.
They make the occasional programme for channels outside Wales but these are at the margin of their operations.
Even those companies that have been significantly funded by WAG, allowing them to develop their business model and become players outside Wales have, in the main, failed to achieve those initial objectives.
Growing the company inside Wales is only possible by cannibalizing the work of other companies. All we are really doing is using public money to give one indigenous company the financial muscle to bully another out of the way.
This is state aid at its most extreme and its most objectionable. Any company that wants to be an economic multiplier for Wales
has to find a way that breaks outside their present business model.
At Tinopolis, our decision to find a different business model by actively seeking the purchase of a major operator outside Wales was recognition of how difficult it was to grow organically from Wales into other markets.
We identified the problem within Wales and recognized that if we were to be serious players outside Wales this was the direction we would have to take.
With Welsh broadcasting facing a prolonged period of financial constraints television production for Welsh consumption is most unlikely to provide economic growth for Wales.
There is no single solution that works for all companies but if they are to achieve economic benefit for Wales, our production companies have to find different roads to heaven to the ones they are now following
New Media
At present we are seeing the inevitable transition of people's viewing habits – from TV and films to a new mode of entertainment, education and information that will, increasingly, be broadband led.
The local cinema won't disappear and neither will our favourite channels but the balance between old and new distribution channels is changing and this will have a profound effect on the content people want and how they access it.
That tipping point, described in the States as the iPod moment when video, TV and film also become part of the download culture is fast approaching.
When it arrives those companies and countries that are attuned to providing content for this new environment are likely to prosper. As we have seen with some major record labels this new consumer behaviour brings market opportunities.
Those countries and companies that can exploit this have a chance to be very successful and Wales can play a part..
Some companies in Wales began to invest seriously in new media several years ago. Now we have a decent number at the sharp end of building new distribution channels, creating the content and building entirely new business models as a result.
Even better, we have, for the first time, an element of the creative industries where location is not a barrier. Llanelli or London, Cardiff or Bangor, they can all prosper in this new environment.
Welsh success hinges on whether we have the creative talent and financial muscle to present those products and services to people wherever they are. All this has one significant and dangerous disadvantage – it is high risk.
The upside is that it is an area of the creative industries where growth can be exponential and the economic multiplier to Wales can be very
valuable.
If Wales is to have a meaningful presence in the creative industries of tomorrow it has to be by looking at those areas where achievement is genuinely possible. WAG needs to reconsider its priorities for the creative industries with new media as its priority. The future has been determined by others. Does Wales want to be part of it?