Coulport
28 Nov 2018: Marked Increase in Safety Incidents Aboard UK Atomic Submarines
A recent report released by the MOD lists around 259 safety incidents on Trident submarines, and 246 on other nuclear-power but conventionally armed hunter-killer submarines, in the past 12 years (including near-misses, equipment failures, human error or procedural failings) and the number of incidents is growing.
23 incidents had high potential for releasing radioactive elements, posing a potentially a serious health and contamination risk which was fortunately averted.
It is of increasing concern that 30% of the 12 year total had been added in the last 2 years. So instead of getting safer, the situation has gotten more dangerous. The MOD has downplayed the risks but so long as these weapons are maintained the danger of a more serious and potentially catastrophic accident remains.
Arthur West, chair of the Scottish Campaign for Nuclear Disarmament, highlighted that there are many who are against the deployment of nuclear weapons.
He said: "The majority of Scottish politicians are opposed to nuclear weapons and the public are increasingly aware that the risks involved in maintaining Britain's nuclear arsenal heavily outweigh any perceived security advantages that Britain might gain."
Full article: https://sputniknews.com/europe/201811191069938994-trident-nuclear-near-misses/
Comment: The health and safety record at Coulport and Faslane is appalling but there is sod all the Scottish government, the Scottish Environment Protection Agency (Sepa) or local authorities can do to bring about any improvement since devolved environmental laws exclude MOD sites such as Coulport and the neighbouring nuclear submarine base at Faslane.
A representative of the Scottish government described the MOD waste failings as "deeply worrying" and raised the question, "are these incidents a result of negligence or is the MOD willfully cutting corners placing public health and our environment at risk"? He also called for the MOD to be made accountable to the Scottish Government for the environmental impact of its operations in Scotland.
30th Dec 2018: MoD's Secret Plan To Dump 22 Nuclear Submarines In Scotland
The UK Government secretly planned to dump the radioactive hulks of 22 nuclear submarines in the sea off north west Scotland, documents released by the National Archives reveal.
A survey for the Ministry of Defence (MoD) in 1989 identified six sites for "seabed storage" of defunct naval submarines near the islands of Skye, Mull and Barra for up to 60 years – and probably longer.
Detailed and highly confidential MoD studies concluded the plan was "feasible" and would "obviate the international problems which we would face were we to dispose of these vessels in international waters."
One MoD official said the aim was "to remove submarines from public view". Another hoped that "everyone will forget about these submarines and that they will be allowed to quietly rot away indefinitely."
Full Article: https://www.thenational.scot/news/17325734.revealed-mods-secret-plan-to-dump-22-nuclear-submarines-in-scotland/?ref=twtrec
Comment: The plan was shelved but not abandoned. They will be back with another plan which will include Scotland as the favoured location for dumping redundant Subs.
Massive Blast at Dounreay- Huge Concrete Lid Blown Off Lethal Secret Radioactive Effluent Dump
Early in the morning of Tuesday 10 May 1977 there was a loud explosion at the Dounreay nuclear plant on the north coast of Scotland.
The UK Atomic Energy Authority, which runs the plant, had dumped sodium and potassium down a 65-metre shaft packed with radioactive waste and flooded with seawater.
The results were dramatic. The sodium and potassium reacted violently with the water. The explosion blew off the shaft's huge concrete lid, threw its steel top plate 12 metres to one side, badly damaged the 5-tonne concrete blocks at the mouth of the shaft, and blasted scaffold poles up to 40 metres away. An eyewitness reported a plume of white smoke blowing out to sea. And, as government watchdogs much later revealed, the ground around the shaft was littered with radioactive particles hot enough to injure and kill. Over the past 18 years, almost 150 of such particles have been found on Dounreay's beaches.
The accident is the most serious ever at Dounreay, and the particles it spewed out perhaps the most dangerous ever released by the British nuclear industry.
Full article: https://www.newscientist.com/article/mg14619830-600-lid-blown-off-dounreays-lethal-secret/
Comment: The "clean up" is still in progress 50 years after the incident. It is understood that a similar "dump" is in use at the Hunterston nuclear power station. Thats the place where 2 of the four reactors have been shut down because of significant cracks in their structure. The plant is scheduled to close in 2023 but, on the grounds of safety, it should be shut down now.  The good news is that the clean-up of the site will provide highly specialized jobs for a few workers for 50 years.  Jackie Baillie would be well chuffed if she was able to claim Hunterston to her constituency.
Possible Perimeters  for a Sovereign Base at Coulport and Faslane?
MoD Waste Dumping on Peaton Hill halted Amid Investigations
Work transferring lorry loads of waste from Faslane to a hillside on the Rosneath Peninsula on the Gareloch has been dramatically halted.
It emerged this week that there are problems with the licence of the Rosneath Peninsula site being used by the Ministry of Defence.
For several months lorries have been moving waste material – said to be soil and stones from building work at HM Naval Base Clyde – to a site on Peaton Hill.
The MoD says that 15,500 cubic metres of waste – the equivalent of six Olympic-sized swimming pools – has already been moved.
The moorland site has seen significant excavation work, while the public are deterred from access by a sign warning of 'bull beef', although there is no sign of cattle.
Full article: https://thelochsidepress.com/2018/10/26/exclusive-mod-waste-on-peaton-hill-halted-amid-investigations/
Local Comment: When dumping first started it was said that it would comprise non-hazardous materials only. So there was nothing to be concerned about. But the MOD has form when it comes to dumping.
The exploding shaft at Dounreay, the radium dials in Fife, some really nasty stuff at Rosyth and closer to home the August 2017 incident at the Royal Naval Armaments Depot at Coulport, when at the time of a visit to the site Scottish Environment Protection Agency (Sepa) staff found untested waste from submarines, potentially containing radioactive material, had been mixed with other waste.
Meaning that radioactive waste could have been taken off site and disposed of as if it were non-radioactive waste.
The only reason the untested material was not taken off the base was because vigilant civilian waste contractors refused to pick up the incorrectly processed waste.
A Sepa letter to the MOD said that the watchdog considered this type of incident as "significant" adding that had the Royal Navy been a civilian operator, it would have considered issuing a formal written warning.
Campaign group Navy not Nuclear pointed to a long history of MOD "poor practice" when it comes to handling nuclear materials in Scotland, dating back more than a decade.
"The most damning thing about this is that nothing has changed. The MOD are still failing to follow their own operating procedures, and they're still failing dismally when it comes to telling the regulator and protecting the environment."
The group called for more to be done by both the MOD and Sepa to alert the public when environmental incidents occur.
"It shouldn't be the case that this information should come to light by freedom of information, they should have a statutory public duty to disclose this information," it said.
Goodness only knows what the MOD has dumped in uncontrolled landfill sites in Scotland as "Non Hazardous".
50 Years of Discharging Radioactive Effluent into the Gareloch
The Ministry of Defence has revealed proposals for a new 'Nuclear Support Hub', which it says will reduce the amount of radioactivity discharged into the Gareloch.
It adds that radioactive liquid effluent and solid waste from nuclear-powered submarines has been successfully treated and disposed of at Faslane since 1967.
The new building would treat and dispose of liquid waste, treat and condition solid waste and decontaminate tools and equipment used in maintaining nuclear-powered vessels.
Effluent would be processed to a level where it can be discharged into the Gareloch.
Full article: https://thelochsidepress.com/2014/11/09/new-plant-to-treat-radioactive-waste-planned-for-faslane/
Comment: Well! well! well! Confirmation solid waste and effluent has been routinely dumped at Faslane for over 50 years. Our children and grandchildren will never forgive the folly of UK governments who actively promoted the retention of nuclear submarines and weapons on the Gareloch.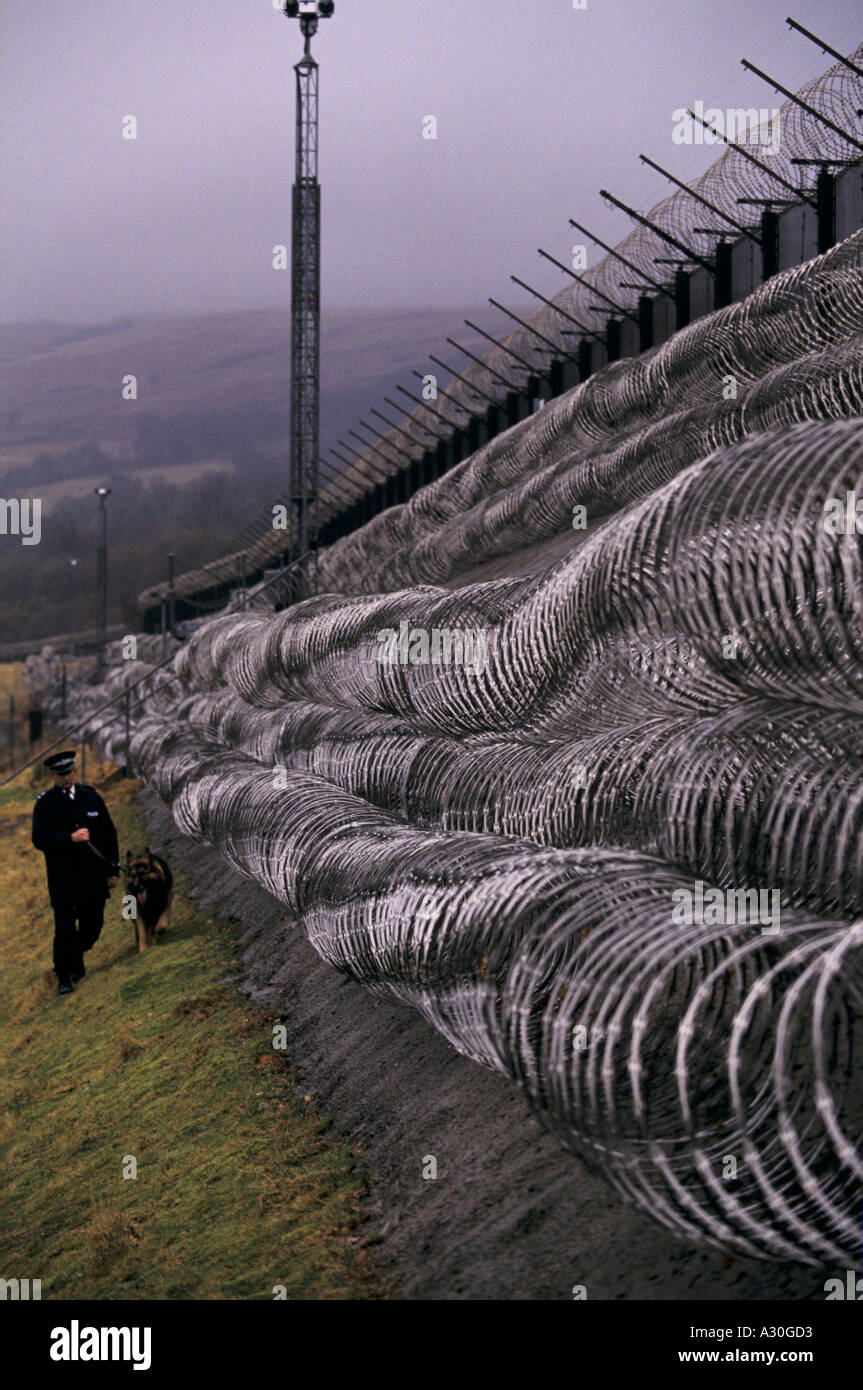 MOD Police at Faslane and Coulport to Police Rosneath Peninsula
MoD police based at Faslane and Coulport are to expand their operations into civilian areas outside the nuclear bases on the Clyde. The moves have prompted fears about "increased militarisation" of policing.
The MoD police are not accountable to the Scottish government but instead answer to the Ministry of Defence in London.
Police Scotland said there had been no discussions about the expanded civilian role of MoD officers.
MoD police officers have told the local community to expect "greater interaction" as they increase efforts to combat crime and terrorism across the Rosneath peninsula.
Full article: https://www.helensburghadvertiser.co.uk/news/15009201.armed-mod-police-begin-patrolling-civilian-scotland/?ref=ar
Comment: This type of activity is a pre-curser to the introduction and expansion of a controlled area within which members of the public are first prevented from free movement, then over time the public will be banned from the area completely.
Electrified fencing will be put in place prior to the entire area becoming a "Sovereign Base" in perpetuity. Mirroring an arrangement in place in Cyprus. Scottish independence may only be permitted with the foregoing rider.