2 Jan 2018: The Tory Party in Scotland has fewer than ten thousand members aged under thirty and faces a generation gap crisis
Bowie acknowledged the party faced a "serious problem" following years of heavy dependence on the loyalty of older voters and called for a drive to promote new Tory faces, to respond to young adults' concerns and improve the party's social media skills. He said the party had the twin challenge of boosting numbers of members aged under thirty and of renewing its appeal to younger groups to ensure the Tories do not face "terminal decline". Asked how many young members there are, he replied: "It's not great – we are talking about four figures, not five."
Bowie, part of a group of young MPs working with Downing Street and Conservative Campaign Headquarters to reach out to a lost generation of voters said: "For far too long we were reliant far too much on the older vote. We took for granted that when people become slightly older, owned property, had a job and a family, they would naturally pivot towards Conservatives. We needed to have some base in the 18 to 40 group and we are now at a historic low in that age range voting for us. People are not "going to go on the journey towards Conservatism" if they do not know anyone in their age group supporting the party."
The Young Conservatives' membership peaked at 157,000 in 1949. By 1970 membership had reduced to 50,000. Factional in-fighting in the 1980s and 1990s brought the movement to its knees and it was disbanded in 1996. Conservative Future was established soon after, gaining membership of around 15,000 from universities and local Tory Associations. But, as before, it was wound up after the exposure of bullying and blackmail of members. 
6 Mar 2017: The Crazy Gang strike again – Scottish Tory youth gush over Donald Trump's "love" of the UK
Leaders of the European Conservatives and Reformist group, Scottish Tory MEP Ian Duncan and the Scottish Conservative youth wing have said that US President Donald Trump's "love" of the UK bodes well for the growing relationship between his administration and the UK Tory Government. At a Conservative Future fringe meeting at the Scottish Tory conference in Glasgow leading young members gushed over the new US leader, who had attracted unprecedented protests over his policies including a ban on citizens from seven Muslim majority nations entering the US and his promise to build a border wall with Mexico.
Speaking to an audience of party members, Scottish Conservative future chair James Bundy said he was excited about "Donald Trump's love for the UK". A candidate for Grangemouth in the 2017 local elections he told the audience, which also included young US conservative Republicans, that he welcomed the growing relationship between UK Prime Minister Theresa May and Trump. He said: "For a Britain, that's leaving the EU, May's visit was a very encouraging sign. Our prime minister is striking up a new relationship with the US. This can only be good."
MEP Duncan regaled the audience with stories of negative reactions of EU parliamentarians to Brexit. Speaking about Nigel Farage, UKIP MEP he repeated the Brexit movement's self-commentary, saying that "they aren't laughing at him now". He said that continuing EU member states may have to contribute more to the union after Brexit, and described an EU request for its members to pay more money into the NATO military alliance as "strike one to Donald Trump." Speaking about Trump's erratic nature, he said: "Donald Trump confounds expectations and is unpredictable and that is good, especially in negotiations."
The Scottish Tories have quickly become born-again Brexiteers, but even by their standards, their wholehearted embrace of Trump will raise eyebrows. Young people across the UK voted overwhelmingly to Remain – just as Scotland did – and now face losing all of the opportunities to work, study and travel that come with EU membership. The Tory vision of life outside the EU means pleading with Donald Trump for a trade deal and many people in Scotland will be looking for an alternative."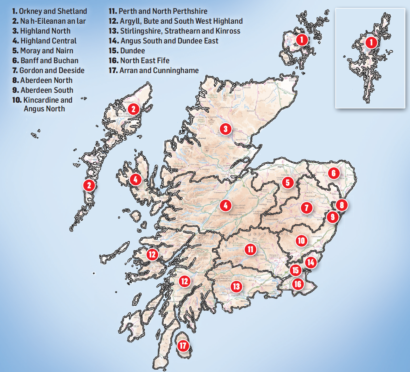 11 Sep 2018: Boundary Commission redraws the constituency map of Scotland
Under changes proposed by the boundary commission-only East Lothian would remain unchanged while the total number of Scottish constituencies at Westminster would be reduced from 59 to 53. In a rare departure from his usual unqualified support of his party Andrew Bowie, Tory MP for West Aberdeenshire and Kincardine said: "I am very proud to represent West Aberdeenshire and Kincardine – and every town, village, and community within the constituency. These proposals have already provoked a significant amount of debate and I am sure these latest revisions will continue to do so. However, I don't detect a huge appetite within the UK to change the current boundary system. I think voters are more concerned with the state of our NHS, local schools and the economy. They want to see the government focused on securing the best possible deal as we leave the EU."
His plans for a long political career in the North East of Scotland are under threat and concentrates his mind on survival
Edinburgh SNP MP Tommy Sheppard said: "Instead of reducing the number of democratically elected MPs, there should be a reduction of the 791 unelected peers in the bloated House of Lords. These proposed plans would see Scotland's representation at Westminster slashed by over 10 percent, with Scottish MP voices further diminished in a Parliament that looks increasing like it's set up to work against those protecting Scotland's interests. For the mainland Highlands – which has a geographic area one and a half times the size of Wales – to be cut down to just two constituencies, as this report recommends, is ludicrous. There is no appetite for these changes at present and I am confident that these proposals won't see the light of day."
6 Jul 2017: Tory MP Bowie asks the PM yet another loaded question
The SNP government was spared fines of up to £60 million after ministers missed the EU deadline for processing 95 percent of the Common Agricultural Policy (CAP) subsidies and Bowie just couldn't resist yet another backstabbing attack. There is no end to Bowie's embarrassing crawling. He said: "I would like to ask if the Prime Minister agrees with me that it is utterly shameful that the Scottish government, for the second year in a row, have had to go pleading to the European Commission for an extension to the farm payment deadline? And, if further proof was needed that the SNP are failing rural Scotland?" Theresa May, in response, insisted this is another example of Ms. Sturgeon and the SNP "failing to deliver" for the Scottish people.
"But his cynical bitching was clearly designed to portray Scotland in a bad light and it backfired badly when Scotland's performance was compared to an adverse report presented only a few months before at which time the Public Accounts Committee expressed their its deep concern about England's pathetic performance, (much worse than Scotland's) on the same matter." (see below)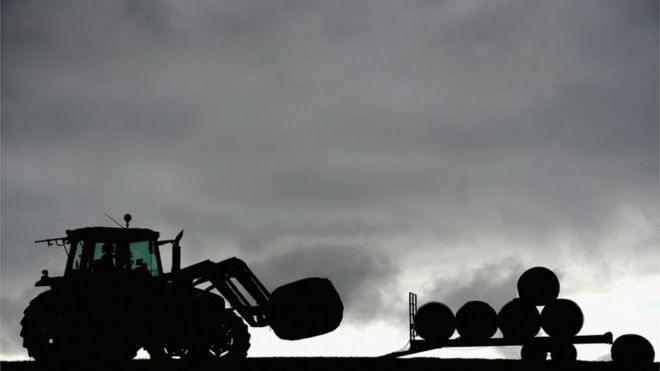 10 February 2017: Westminster MPs express concern about the government failing, yet again, to meet the EU deadline for making farm subsidy payments to English Landowners and Farmers.
MPs say that EU subsidies account for about 50% of British farm incomes and the government's failure to pay EU subsidies on time or help farmers hit hard by delays raises doubts about its ability to cope with Brexit. Delays to Common Agricultural Policy payments meant some farmers had to sell livestock to pay bills. The government said major progress had since been made and it had met its 2017 target to pay 93% of farmers by March.
The Rural Payments Agency, which distributes EU funds to farmers paid out just 38% of farmers on 1 December 2015. By the end of March 2016, only 84% of farmers had been paid – meaning some 14,300 farmers had received no payment. Some were still owed more than 1,000 euros (£850) nine months after they should have been paid.
Payments to flood-affected farmers in North Yorkshire and Cumbria had also "lagged behind the rest of England until June 2016", the MPs said. The committee heard that some farmers had needed to take out bank loans or sell livestock to cover their costs because payments had been delayed. The government was also criticized for the high number of "disallowance penalties" – fines imposed by the European Commission for late or inaccurate payments or other failures to meet the rules. England has already incurred £642m in penalties since 2005, the fourth highest in the EU.
The committee's deputy chairman, Richard Bacon, described the late payment of subsidies as "a sorry affair". He said: "Farmers have suffered badly from the collapse in service levels, and the government has done too little to help them cope with the fallout."
The Public Accounts Committee report said: "The department's record of failure when developing systems to support subsidy payments to farmers does not inspire confidence in its ability to cope with the challenges associated with Brexit that lie ahead."
The EU commission recognized there were extenuating circumstances why the Scottish government missed the 95% target by a few percent which is why a fine was not imposed. Contrast Scotland's performance against England's:
"The EU Commission has imposed financial penalties, amounting to £642m in the last 10 years, the fourth largest in the EU, on English ministers for failing to meet farming subsidy targets."
30 Oct 2018: Hammond associates his Scottish Tory MP cronies with his freeze on whisky duty.
In his budget speech, Hammond said he had been persuaded to freeze duty on whisky by the Scottish Tory MP group. If affirmed this would be a gross violation by himself, of Westminster protocols. BUT it might be he was just spouting a load of bullsh*t
The Whisky trade lobby's the Chancellor

It is noteworthy that the all-Party Group on Scotch Whisky, a powerful committee with links to the Scotch Whisky Association officially operating in Westminster, lists only one Tory MP as a member (and he represents Carlisle). The Lobby group's remit is:  "to promote and facilitate communication and understanding between representatives from the Scotch Whisky industry and MPs."
Members
Brendan O'Hara, Scottish National Party (Chairman): Jim Fitzpatrick, Labour Party: John Stevenson Conservative Party: Lord Purvis of Tweed, Liberal Democrat Party: Chris Law, Scottish National Party: Michelle Thomson, Independent: Ian Blackford, Scottish National Party: Martin John Docherty, Scottish National Party. Not one Scottish Tory MP in the group.
Chairman, Brendan O'Hara, wrote to the Chancellor on behalf of the Group warning him of industry concerns, saying it was vital that businesses and sectors were protected and not burdened with even more counterproductive and unnecessary tax hikes on whisky.
He said:  "Scotch whisky is one of Scotland's major assets and a global success story. At a time of continued Brexit uncertainty and instability, we cannot risk or undermine our whisky industry by increasing the tax liability on our producers who are already contributing so much. Scotch whisky cannot be forced to bankroll the UK's failing economic strategy. For too long the Treasury has viewed the industry as a 'cash cow', as evidenced by last year's counterproductive duty hike. That approach must come to an end and we call on the Chancellor to rule out unnecessary tax hikes and instead take heed of the economic reality and retain the duty freeze on scotch whisky to ensure that this vital Scottish industry continues to grow."
The sector's trade body –   The Scotch Whisky Association said that a freeze would "not only deliver greater revenue for the Treasury but also help to support an industry that has invested more than £500m in capital projects over the last five years".
The Bonded Warehouse Association (Whisky Trade) has around 100 companies as members throughout the UK and has established very close links to Government, regulatory bodies and other Associations. It engages government ministers on a strategic and partnership level to ensure that its members have a powerful voice that is acknowledged and listened to along with a consistent approach and vehicle to influence future policy. And just recently the Tory Party sponsored this lot to a free dinner party at Westminster. (https://www.thebwa.com/about-us)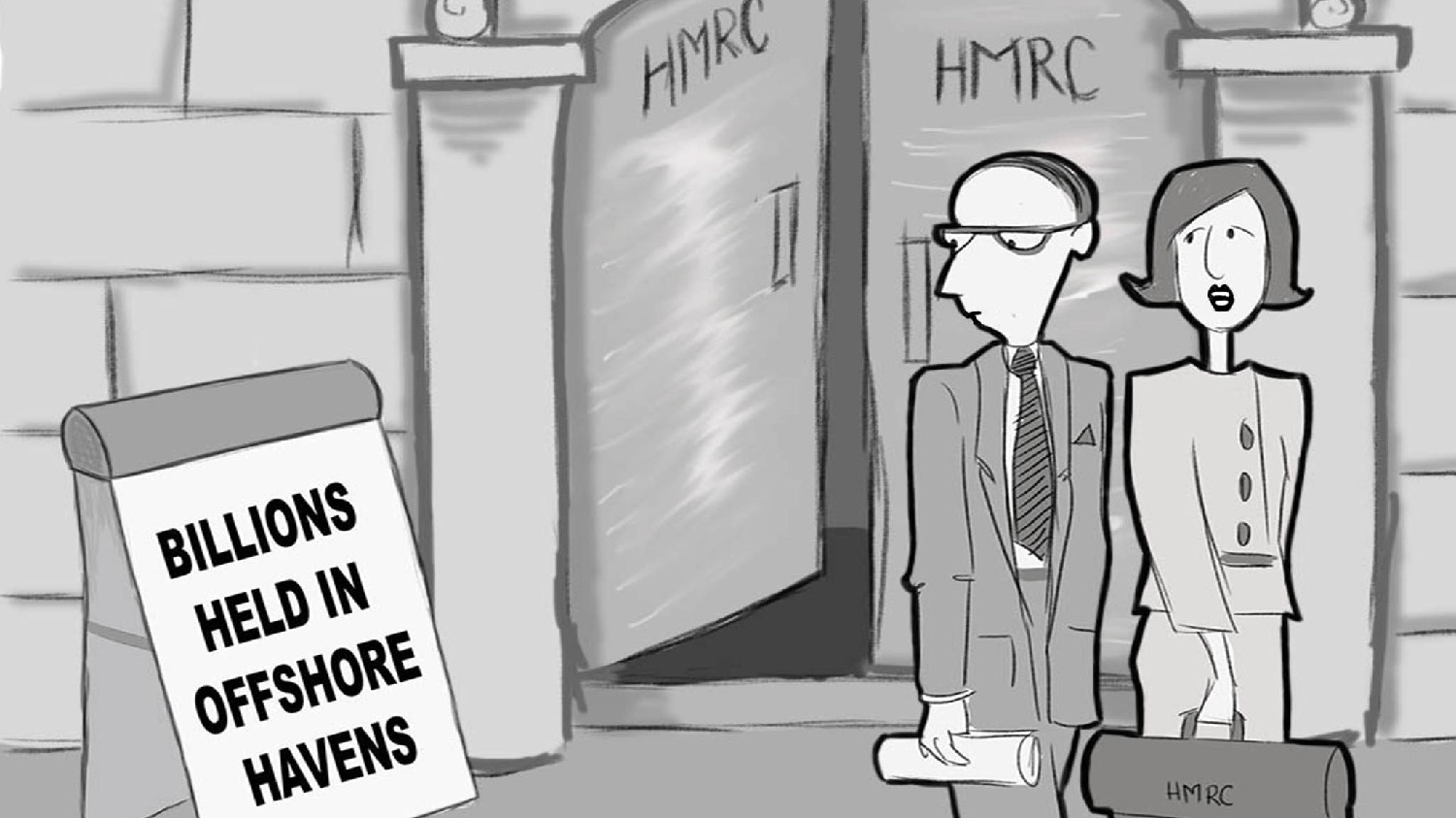 2017: Bowie and the  Armed Forces Parliamentary Scheme (AFPS)
This is a privately funded scheme designed to provide MPs an opportunity to gain arms-length experience of the British armed forces so that they are better placed to debate military issues at Westminster. Sounds good, so far!! But there's a catch. The scheme is sponsored and fully funded as a "foundation" by three defense lobbying companies BAE Systems, Rolls Royce and Agusta/Westland. 
All costs attributed to activities furthering the aims of the scheme are met by the sponsors. But there is a catch. There can be no criticism of the sponsors as Tory MP Douglas Carswell found out when in 1998, he was banned from the organization after criticizing the propriety of the defense companies sponsoring it when he saw British soldiers under-equipped on the front line.
In their first year of service, applicants are granted the honorary rank of Army – Major / RAF – Squadron Leader / RN – Lt Commander depending on which branch of the armed forces they choose. In subsequent years they can expect promotion to a much higher rank and more money. The allocation of areas of interest depends on seniority. Year one allows access to the basics of the services, whilst more senior members deal with joint working, doctrine and strategic defense considerations.
Well, well so it might be he will resurface soon as Andrew Bowie,  Lt Commander (RN) MP. (Not bad for a rookie sailor still wet behind the ears)
Bowie joins his ultra-right-wing International Republican Institute (IRI) activists in Washington. Celebrating the legacy of Thatcher and Reagan
Bowie spoke to the assembly saying: "It was a huge honour to be invited to Washington DC to join with the IRI talking with young political leaders from across Europe & others about the future of the transatlantic relationship & how, in 2018 with anti-democratic forces on the rise, we provide a buttress in the defense of democracy around the world. (Who Paid for his jaunt?)
His statement does not apply to Scotland where communications, media, etc are state-controlled and the rights of Scots are trampled underfoot by the Westminster elite.
And Scots in Aberdeen foolishly believed Bowie,s  Tory hype that he would concentrate his efforts in full support of the electorate that sent him to Westminster.
As of March 2018, he was promoted to the position of parliamentary private secretary (PPS) within the Department for Digital, Culture, Media, and Sport (DCMS). His new role required his extended presence in Westminster as did his duties as a member of the UK Armed Forces Lobby group and his developing "Atlanticist" links. but he assured the constituents of West Aberdeenshire he would make an effort to fit these unrelated commitments together with his MP duties, into his busy schedule.
27 Aug 2018: The Shadowy Thales Group in Glasgow
Thales has maintained offices in Glasgow from the end of WW1 and contributed to the recent botched build of the new aircraft carriers at Rosyth. Bowie visited the company unannounced, (possibly as a lobbyist) and commented:  "Great visit to the Thales Group in Glasgow today to see the incredible work being done on optronics for advanced systems for use on land, at sea and in the air by our armed forces. "

Strange one this. Is it not conduct unbecoming to promote himself and his party in the constituency of another MP? Namely Chris Stephens SNP.  The company Bowie praises is an unsavory organization whose reputation worldwide scores less than zero on the good conduct scale. Check out this blog:  "https://rhk111smilitaryandarmspage.wordpress.com/2018/03/29/the-thales-groups-long-history-of-corruption/"
26 Jul 2012: Bowie exposed Tory inadvertently exposed incompetence and lack of support for Aberdeen – Writing in the Press and Journal
The Royal Navy training ship HMS Archer was relocated to Edinburgh from Aberdeen in a bid to encourage more University students to sign up for a life on the ocean waves.
Six years later Bowie found the courage to speak out
against the decision since he was attracted to life on the ocean waves with the Royal navy due to his early naval training with the 12 knot maximum, unarmed, Aberdeen based training vessel and its five crew. 
Writing in the Press and Journal, he said:
In 2012, the coalition government decided, on bad advice, to disband the Universities of Aberdeen Royal Naval Unit and to move the patrol vessel and training ship, HMS Archer, from Aberdeen to Edinburgh.
This left a huge chunk of Scotland's coastline with no permanent naval presence.
The Aberdeen unit, the oldest of its kind in the UK, has a place close to my heart.
It was where I met my wife, so I am perhaps guilty of being sentimental.
However, I find it unacceptable that this unit could be disbanded and the ship moved to the central belt purely for cost-saving reasons.
This has deprived students of the ability to see or experience what a career in the senior service can offer.
At the time of the decision, I was a student and couldn't do much to stop it. But as a local MP, I have now written to the Secretary of State for Defence to ask for a review of the decision and ultimately, a reinstatement of the unit and ship in Aberdeen."
OK!!! Bowie's life on the ocean waves lasted only 3 years at a cost to the taxpayer in excess of £2m plus.
14 Aug 2018: And he had the temerity to tell the volunteers they were good citizens!!!
Bowie: "Yesterday I visited and met with the dedicated volunteers at the South Aberdeenshire Food Bank based in Banchory who do such amazing work for people who, for whatever reason, tragically find themselves in need of their service. False praise from Bowie.
Silvia Fiddes OrtizPerea: 
"
This is what we get in society when you and your party vote against promoting equality and human rights and to reduce funding for local government. ………so much hypocrisy Mr. Bowie"
Hansard: Bowie voted to further reduce central government funding of local government.
6 Aug 2018: Bowie off to Equador on a visit to the Universidad de Playa Ancha (UPLA)
Bowie: " I was honoured to be invited to join once more, on another year to talk about campaigning and youth politics in Latin America. Made so welcome by Creando Oportunidades (CREO) here in Ecuador."
Creando Oportunidades is an ultra-right-wing political party in Equador. Its leader was unsuccessful in his 2017 challenge for the Presidency.
Problems continue to beset the country which is under economic attack by the US and its allies. Nice people to be associated with.!!! Not!!!

His facebook page contains loads of photos of himself posing in various locations indicating a continuous presence in the constituency. But his jaunts to other constituencies and abroad coupled with his PPS duties at Westminster suggest otherwise.
1 Aug 2018: Bowie critical of the Aberdeen bypass construction project
Bowie:  "While it is of course very welcome that a major section of the AWPR will be opened in the coming weeks, the fact that 26-speed restrictions will be in place means this is only a partial opening and will cause people to wonder if we risk another Queensferry Crossing scenario."
Jenna Berrisford:
"
In all fairness, Carillion screwed them over big time so no wonder they don't want to commit to a date. 
It'll be open when it's open. Can't wait personally… 18 mins from BOD to Stonehaven is always a positive in my book"
Lindsey Paterson: 
"
I seem to remember the Tories being in power long before we had a Scottish Parliament yet they never listened to the calls for an Aberdeen bypass."

James Fraser Singer: 
"
The Carillion situation caused by the Tory government in wastemonster didn't help the situation did it? But no anything for SNP bad… Maybe concentrate more on doing things for your constituents than bashing other political parties."
Bowie: "Great night speaking to Hitchen and Harpenden conservatives (fantastic group) with brilliant local MP, colleague, and friend." 
Is he ever in his constituency? It's at the other end of the British Isles!!!
Bowie's Take on Brexit
"The UK will be leaving the European Union on 29th March 2019. The 2016 referendum was the biggest democratic exercise in British history with 17.4 million people voting to leave the EU. In the subsequent General Election of June 2017, both major parties pledged to respect the referendum result. Conservatives were elected on a manifesto commitment to leave the EU, Customs Union, and Single Market. HM Government is currently delivering on that commitment."
CaltonJock:  "But voters in his constituency voted overwhelmingly to remain in the EU. So he is thumbing his nose at those who elected him.  The SNP manifesto contains a commitment to hold a second independence referendum at the end of the Brexit process It is to be hoped that the Tory party will stop moaning and respect that pledge"
3 Nov 2018: Dynamic meeting of the young conservatives in Aberdeen
Bowie: "Always a pleasure to attend the North East Conference… Even more so when it's in West Aberdeenshire. And even more so when I have the pleasure to introduce Penny Mordaunt, Secretary of State for International Development."
Neil Cameron: "Packed to the rafters I see."

2 Nov 2018: Bowie brazenly shares credit for supporting ex-servicemen with Jim Davidson
Bowie: "Amazing to meet Jim Davidson in Parliament yesterday with Care After Combat".