A Tory Battlebus
26 Apr 2015: The Tories Plan to up their ground game in the final 10 days with the "Battlebus2015" Campaign

Membership of the Conservative Party has halved under David Cameron, leaving him with fewer activists to help him in this election than were available to any of his modern predecessors. So how to fight a Labour Party that has not suffered from the same hollowing out? One answer is to bus in activists, which is being done via "Roadtrip2015" a travelling ensemble of young volunteers who move around the country en mass for a day of campaigning, each time in a key seat.
This morning, a new phase of Roadtrip is kicking off as the election campaign enters into the final 10 days. Tory activists are being persuaded to sign up to 'Battlebus 2015', a plan to bus volunteers into the most vital seats to get out the vote and make some final door-step conversions.
The first two coaches are leaving London this morning, each with 50-odd experienced activists on board. One bus is off heading to the West Country, where David Cameron is also set to give a speech later today.
The other coach is off to Tamworth. The 'battle buses' will be returning to these areas later in the week to focus on Liberal Democrat and Labour marginals respectively. Volunteers will spend eight to nine hours a day campaigning for five days.
To join this merry brigade, volunteers are asked to pay £50 (£25 for students) to show they are serious and won't drop out. In return, CCHQ will be paying for accommodation and sustenance during their five days on the road. Another two coaches are being added to the Battlebus 2015 operation in the final week of the campaign bringing the total to four.
The folks behind the Battlebus operation hope the canvassers will do three things: canvass areas that are lagging behind, hold 'final conversations' with Tory voters to ensure they turn out to vote as well as some final persuasion conversions on the doorstep. On each of the buses, a prominent Conservative will join the activists. I understand that Francis Maude, Nick Boles, Nadine Dorries, Liam Fox, Rory Stewart and John Redwood have all signed up to jump on the buses in the last 10 days. Tomorrow, Sajid Javid and Patrick McLoughlin will lead the two buses.
Both the Roadtrip and Battlebus operations are run by Mark Clarke, a 37-year-old marketing executive and a Conservative activist since the age of 15. He was frustrated at the lack of dynamic activism from Tory volunteers and overwhelmed by the strength of Labour activist base, who were being bussed around key seats at weekends.
At first, it was an independent operation from Conservative HQ, who were running 'Team 2015' to allocate activists to target seats. Some PPCs in were flagging so Clarke supplemented the Team 2015 work independently. But as Roadtrip was consistently bringing in upwards of 100 Tory activists to campaign days, CCHQ put their backing behind it. Now the focus is on the 40/40 marginals that will decide who wins on May 7.
These trips aren't going to win the ground war for the Tories on their own; the buses and activists can't be everywhere at once. But with the polls in today's papers showing that the Tory lead remains small or non-existent, every door knock will count. There's no getting away from the fact that the Tories have a smaller activist base than Labour and it's shrunk in the last five years.
Roadtrip has been a useful way of ensuring that the volunteers are used as effectively as possible. At the very least, Tories will be hoping that the Battlebus operation will push towards a late Conservative surge and 2015 turns into another 1992. ( The Spectator)
David Cameron Praises Mark Clarke's Battlebus  Campaign
28 November 2015: David Cameron wrote gushing thank you letters to "RoadTrip2015"  Tory aide Mark Clarke, it emerged last night.
In one, the PM credited Clarke with May's election victory.  He wrote: "We quite simply could not have done it without you." The PM's three letters show he was at the heart of Tory electioneering — despite party claims since his downfall that his work was insignificant. (The Sun)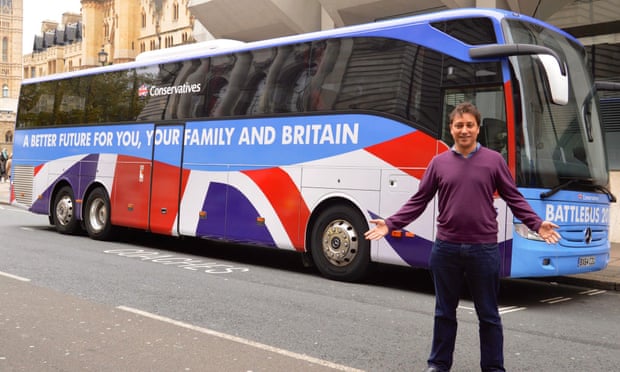 12 October 2015: Conservative Future Scandal:  One Young Tory Speaks Out But A Culture of Fear, Intimidation and Contempt Seems to Have Cowed the Rest.
I've been active with the Conservative Party for over a decade now. The things I've heard and witnessed over the years are enough to fill a book which would keep the Daily Mirror busy for a month And that was before RoadTrip2015.  The number of stories emerging now is, quite frankly, shocking. Their nature even more so. The knowledge that complaints were allegedly made, and then, equally allegedly, not acted upon, is horrifying. How can this party claim to look after the country when it can't even look after its own?
I know for a fact that many of us in the youth movement were aware of something rotten in the State of Denmark, so to speak. But what could one do? Complaints were rejected. A culture of fear, intimidation, and contempt seems to have cowed the rest of us into submission. Everything was made subservient to the all-encompassing "RoadTrip" project. We all went along with it, in the hope that possibly some good might come of this unsavoury servility, i.e. a Conservative victory at the general election.
The victory was ours, but at what terrible cost to Elliott, and to our consciences? The only ones who come out of this sorry mess are those who tried to do something about the injustices piled upon them – in every instance apparently without success.  Most just endured the humiliation of rejection in silence. Elliott chose another course: he made a stand, and paid the ultimate price for it. Let us not allow Elliott's tragic death to have been in vain. Hopefully a reformed, meritocratic, fair, youth wing for the Conservative Party will be his lasting legacy. (The Blue Guerilla)
'Tatler Tory' Mark Clarke (second left) and his high society friends including 29yo
Conservative Future chair Alexandra Paterson (left) who had an affair with married
Tory deputy chairman 46yo  Robert Halfon.
28 October 2015: Father of Tory activist who committed suicide fears inquiry will be a whitewash.
Mr Johnson thinks Mark Clarke has political support 'at a higher level' and called for a full police investigation. Speaking of 'Shock' at treatment of activists seen as 'Fodder' Mr Johnson says he was "shocked" to learn about the culture of fear on the Conservative Party's general election campaign machine "RoadTrip", accusing the party of failing in its duty of care and treating its young activists as, "Fodder in the pursuit of electoral victory."  He said he was, "Pleased that young activists are finally finding the courage to raise their concerns and experiences of bullying and intimidation that has been going on within CCHQ, and, it seems CF." (The Blue Guerilla)
 Elliot Johnson (committed suicide after confrontation with Mark Clarke)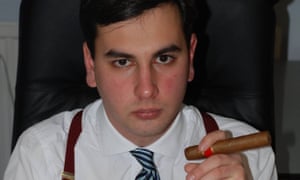 Robert Halfon 46yo and  29yo Conservative Future chair Alexandra Paterson
had an affair and were blackmailed by ???
16 November 2015: Pressure mounts on Tory cabinet minister as sex and blackmail scandal deepens
Tory deputy chair Robert Halfon admitted to an affair with Conservative Future chair Alexandra Paterson – but says another activist tried to blackmail him. The Conservative Party's 46-year-old deputy chairman, has admitted to a six-month affair with the chair of the party's youth wing, 16 years his junior.
And in an astonishing twist, he claims the affair came to light after one of the Prime Minister's election aides tried to blackmail them. Mr Halfon, who has a long-term partner, began an affair with Alexandra Paterson, then a 29-year-old activist and member of Conservative Future in November 2014.  Mr Halfon said: "What I did was wrong, and I feel ashamed. I am not proud of myself. The most important thing to me is to continue to repair my relationship with my partner" (The Mirror)
21 Nov 2015: Police Probe – Tatler Tory Scandal – Tory party at War as Sex Drugs and Blackmail Claims Spiral
Police have interviewed a female Tory activist as the scandal involving a senior election aide erupted into a party civil war. The woman told officers she was sexually harassed by 'Tatler Tory' Mark Clarke, who is also accused of bullying a Conservative activist who later took his own life. It comes a day after another woman accused Mr Clarke of blackmailing MPs and snorting cocaine at party events.The seemingly endless revelations about the behaviour of Mr Clarke – who was banned from the party on Tuesday – had Conservative chiefs at each other's throats last night.
The party, chaired by Lord Feldman, is blaming the scandal on former chairman Grant Shapps, saying he brought in Mr Clarke to work on the election campaign. But insiders said Lord Feldman – a close friend of David Cameron – signed off the money for the now notorious election tours run by Mr Clarke.
The young party activist who spoke to police said Clarke, a married father of two, used the motto Isolate, Inebriate, Penetrate'. to sleep with at least six female colleagues. At least 20 women made complaints about him to Conservative Central Office – with their names being passed on to Mr Clarke. The first whistle-blower was threatened hours after making allegations of sex, drugs and blackmail to Downing Street, with a friend receiving a sinister call saying: 'If you don't shut her up, we will.'
In 2014, Grant Shapps asked Mark Clarke to work in conjunction with the party's Team 2015 (the party's own volunteer activist organisation).' One Westminster insider said Mr Shapps liked Mr Clarke so much that he arranged for him to have a desk in Conservative HQ.
But Lord Feldman was in charge of signing off funds for the Road Trip buses and signs. The insider said the two did not get on. When Mr Shapps was moved out of his role at the election, Lord Feldman tore off the sign above his office door.
Last night a Conservative spokesman said: 'Grant Shapps was completely unaware of any un-investigated written complaints about Mark Clarke while he was chairman. Any such complaints would always be formally investigated – there would have been no logical reason not to.' The following day a friend of mine received an anonymous call from a man who quoted part of my letter to her, so it had clearly gone straight back to Clarke or one of his henchman. Then he warned: "If you don't shut her up, we will."
Paul Abbott, a former aide to Mr Shapps when he was chairman, said he complained last year about Mr Clarke's rude overbearing manner. He added: 'For the last seven months, I have been leading efforts to have him thrown out of the party. I have been repeatedly threatened as a result.' Mr Abbott, the head of the Thatcherite Conservative Way Forward, added: 'This year I made several formal complaints along with Elliott Johnson and other young people who Clarke tried to blackmail. He is appalling and I wish I had never met him.'
A whistle-blower has volunteered that sent a 2,000-word email spelling out the allegations of sex, drugs and the blackmailing of MPs to Lord Feldman on Monday and also passed it on to the Prime Minister's office. But she said last night: 'The following day a friend of mine received an anonymous call from a man who quoted part of my letter to her, so it had clearly gone straight back to Clarke or one of his henchman. Then he warned: "If you don't shut her up, we will." It was a direct threat aimed at silencing me for speaking out. 'Sadly, this is typical of the way Clarke and his clique operated. They attempted to destroy anyone who challenged them.'
British Transport police officers have told the young woman who complained of being sexually harassed by Mr Clarke that they will deal with her allegations after completing their inquiries into the death of Mr Johnson.  Mr Johnson, who had made a formal complaint of bullying about Mr Clarke to Lord Feldman, died in front of a train in September.
Mr Clarke was nicknamed the 'Tatler Tory' after being tipped by the society magazine as a future minister. Last night a party spokesman said the senior management team had signed off the money for the Road Trips. She denied that Lord Feldman had torn off Mr Shapps's sign, saying it was simply removed because someone else was taking over the office.  (The Daily Mail)
Sex, suicide and chilling threats… the scandal engulfing the PM's chum.
Tory Party Chairman Lord Feldman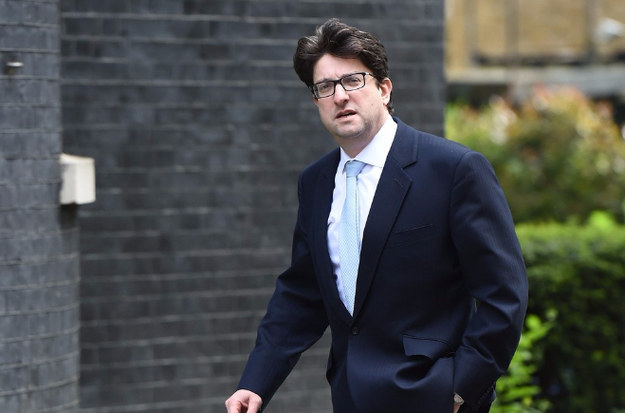 Mark Clarke motto "Isolate, Inebriate, Penetrate". Bedded Tories Young and Old
Tatler" Tory Mark Clarke jets off to Barbados
 Mark Clarke's friends and one of them is a dame
Sordid Allegations – Drug Taking – Suicide – Blackmail Sex Orgies -The Tory party in 2015
The Tory Party has descended into a morass of scandal and sordid allegation sparked by the behaviour of one of David Cameron's key election aides. So-called 'Tatler Tory' Mark Clarke stands accused of bullying colleagues – one to the point of suicide – and even of compiling blackmail dossiers on MPs. Now, the row over how much party bosses knew has become deadly serious after police launched a sexual harassment inquiry.
A young party activist whistle-blower reported Mr Clarke to the police for alleged sexual harassment during drunken general election campaign tours. Chillingly, if true, she said Mr Clarke used the motto 'Isolate, Inebriate, Penetrate'. She also claimed that the married father-of-two slept with at least six party activists while running the Prime Minister's Road Trip election drive for young Tories.
In addition, it is claimed that at least 20 women made complaints about him to Conservative Central Office – all of whom allege their names were passed back to Mr Clarke. He denies all the allegations laid against him. In a separate development, another whistle-blower received a terrifying threat just hours after making similar allegations about sex, drug-taking and the blackmail of MPs to Downing Street.
A friend of the party activist took a sinister call saying: 'If you don't shut her up, we will.' The stark warning came less than 24 hours after she had written a detailed letter to party chairman Lord Feldman and No 10, accusing Mr Clarke of compiling dossiers on four Tory MPs after 'pimping out' young activists to sleep with them.
The whistle-blower said she sent a 2,000-word email spelling out the allegations about Mr Clarke – which included snorting cocaine – to Lord Feldman on Monday afternoon, and also passed it on to the Prime Minister's office. She said: 'The following day, a friend of mine received an anonymous call from a man who quoted part of my letter to her, so it had clearly gone straight back to Clarke or to one of his henchman. Then he warned: "If you don't shut her up, we will."
'It was a direct threat aimed at silencing me for speaking out. Sadly, this is typical of the way that Clarke and his clique operated. They attempted to destroy anyone who challenged them.' She said it was at least the second time that a complaint she had made against Mr Clarke to central office had apparently been leaked straight back to him. The first incident came after she wrote in mid-August to complain that Mr Clarke had sexually assaulted her at a Road Trip event. She said: 'The day after the complaint was submitted, I met Clarke by chance at a party event. 'He took me aside and threatened to destroy me if I pursued it. He warned me he would reveal details of me and my then-partner's sex life.'
The second Tory activist, who has reported claims of sexual harassment by Mr Clarke to the police, said: 'He would corner you… that was his thing. He would get girls drunk, choose a girl, then corner them. I know Mark would sexually harass women because I know he harassed me. He was sleeping with a number of the Young Conservatives, at least six, and tried it on with others.' But she said when she and many others complained, they suffered the same fate as the first whistle-blower.  'We know 20 people had been into central office, and all our names were passed on to Mark it seems. 'It turns out they didn't record my complaint, because I went in and talked to a guy and later it turned out they had no record of it. 'I'm dealing with the police now, which is better.'
One party activist added that Mr Clarke started behaving like the ruthless, power-hungry protagonist in the TV political thriller House Of Cards. She said: 'He wanted to be an MP. He was absolutely desperate and would literally do anything. It seemed like he was almost losing it towards the end, it's not the kind of behaviour of any sane person.'
Given such damning allegations, serious questions are now being asked about the role of the Tory chairman Lord Feldman, after what appears to be a cover-up of the unfolding scandal. Lord Feldman claims he did not know about a string of complaints which were made over a number of years about Mr Clarke, 37. Yet the picture that has emerged this week is of a Tory Party which for years failed to root out a very bad apple.
It has now emerged that the first complaint against Mr Clarke was lodged as far back as 2007 when Caroline Spelman was Tory chairman. A woman activist, protested that Mr Clarke, who was then chairman of the youth wing of the Tory Party, had sexually harassed and bullied her.  Not only was no action taken at the time, but Mr Clarke went on to became the parliamentary candidate in Tooting, South London, in 2008 and was tipped by society magazine Tatler as a future minister, hence his moniker as the 'Tatler Tory'.
Over the following five years, six more complaints about Mr Clarke's conduct – related both to bullying and sexual harassment – were apparently lodged by whistle-blowers. During that time, Lord Feldman was joint chairman of the party. Could he really not have known about them?
Despite the cloud hanging over Mr Clarke, he was made director of Road Trip 2015.  After the Tories were elected, a grateful Lord Feldman arranged for Mr Clarke to be feted by the Prime Minister on stage at a gathering of party volunteers in July. In the same month, Lord Feldman agreed to Mr Clarke becoming director of Road Trip 2020, thus making him a key figure in the Tory establishment right through to the next election.
Only four weeks later, in August, Elliott Johnson, 21, who was part of the Road Trip team, lodged a written complaint about Mr Clarke bullying him. But in a shocking indictment of procedures at Tory HQ – which reflects what other whistle-blowers have alleged about their treatment – Mr Clarke was tipped off about the complaint. The result was explosive. He confronted Mr Johnson in a pub in South London and, allegedly with threats of violence, convinced him to withdraw the complaint.
In that in the same month a woman graduate had also lodged a complaint about Mr Clarke, alleging that he had sexually assaulted her. Once again, Mr Clarke was alerted – and, it is claimed, threatened her. Tory HQ has been told that Mr Clarke also regularly shared a room with his mistress, India Brummitt, 23, on Road Trip overnight stays.
Miss Brummitt is a Commons aide to Tory MP Claire Perry, who advises the Prime Minister on curbing the 'sexualization of children'
Under pressure to act after this avalanche of complaints, Lord Feldman eventually set up an internal inquiry headed by an obscure official. But a month later, in mid-September, the situation escalated dramatically when Mr Johnson's body was discovered on a railway line in Bedfordshire. He had committed suicide. In the notes he left behind he blamed Mr Clarke for bullying him.
Astonishingly, even then Lord Feldman refused to set up an inquiry that would be seen to be entirely independent, even though a bright young Tory Party volunteer, with no history of mental illness, had taken his own life. Instead, he sent for High Court judge Edward Legard, an Old Etonian contemporary of Mr Cameron.
With Tory MPs expressing increasing unease about the damage caused to the party by Mr Clarke's conduct, Lord Feldman's office instructed Mr Legard to look into the multiple complaints.
But since Mr Legard is a failed parliamentary candidate with ambitions to become a Tory MP, how critical is he willing to be of the party and its chairman? Even more worryingly, the Legard inquiry became a total sham.
Clarke made clear to Lord Feldman's office that he would have nothing to do with it. A senior Tory source said: 'Clarke was contemptuous, and told us he would not speak to Legard. 'He would co-operate only with the official inquest into Elliott Johnson's death which is not due until March. 'But still we carried on with the charade of the inquiry. It was a device to buy time. It was a classic Feldman bury-your-head-in-the-sand technique.' It was not until a few hours before a damaging BBC News-night report on Clarke – that Lord Feldman bowed to the inevitable and expelled him from the party for life.  At that point, a Tory source revealed ,that, the chairman's office was in 'meltdown'. Questions were being asked in the party about why it took Lord Feldman so long to tackle the issue head-on.
Ben Harris-Quinney, chairman of the Bow Group, the oldest Conservative Party think-tank, told me: 'I was complaining to central office for months about Clarke. Young activists were being driven across the country delivering leaflets and knocking on doors. But they were also being used as sexual outlets for Clarke and his cronies. These young Tories were told by Clarke it would be good for their career prospects. Some of them were barely 20 years old. Clarke always knew who went off with whom. He logged it all. It was attempted blackmail on a large scale.'
When Clarke was finally expelled,  Lord Feldman insisted he had known only recently about his scandalous behaviour. But Mr Harris-Quinney says: 'Not so. Unless he's stupid, Feldman must have known for years. Clarke was indulged because the Road Trip initiative was successful in the marginal constituencies.'
Ben Howlett, the Tory MP for Bath, also contradicted Lord Feldman. 'We have complained about him [Clarke] for a long time. I complained directly to Sayeeda Warsi when she was party chairman [in 2011]. I complained directly to the chairman's office when Grant Shapps took over [in 2012]. 'I have to say that Lord Feldman has been well aware of all this for a very long time.'
Clarke, whose wife is a high-flying NHS manager, may finally have gone, but now attention will now turn to the role of Lord Feldman, who owes his exalted position at the top of the Tory Party to his friendship with the Prime Minister. In his first detailed public statement about the Clarke affair yesterday, the party chairman was not even willing to say whether the results of the farcical Legard inquiry he set up will be made public.
He said: 'I was wholly unaware of allegations of bullying and inappropriate sexual conduct by Mr Clarke prior to August 2015.  Such behaviour is abhorrent to me, and had this been brought to my attention I would have taken immediate action to investigate, as I have done since I received the complaint in August 2015.' But his critics believe that if he had acted more decisively when the 20 or so complaints were made against Clarke in August, young activist Johnson may still be alive today.
Paul Goodman, editor of Conservativehome, the influential website for Tory activists, said: 'Whoever championed Clarke's cause at Conservative headquarters, whatever Clarke may have done and however HQ responded, the buck stops now with Feldman.  He is the sole chairman of the party. He was the real chairman before last May. Responsibility for the party's response to the claims thus lies at his door.'
Yesterday, a Conservative spokesperson said: 'We have been unable to find any written complaints of bullying, harassment or any other inappropriate behaviour during this period that were not dealt with. The party is continuing with its internal inquiry which began in August 2015 in response to a formal complaint, received by Lord Feldman, about the behaviour of Mark Clarke. 'The party's legal advisers are interviewing and taking statements witnesses willing to come forward, and are considering all the available evidence. 'Once this process is completed, Lord Feldman has asked Simon Davis, a senior partner at [law firm] Clifford Chance LLP, to ensure that the investigation has been thorough and complete. The party board will then consider the evidence, and decide on the appropriate course of action.' All very well, but doesn't it all sound like too little, too late? (The Daily Mail)
Lothario Mark Clarke, (at the centre of  a major scandal) is a former lover of Cabinet minister Justine Greening.  Greening was the MP for Putney
during 2010 while Clarke was the Tory A-list candidate in the neighbouring Tooting constituency. The now International Development Secretary
is just one of a number of top Tory women who had a sexual relationship with Clarke.
22 Nov 2015: A scandal surrounding a Conservative aide expelled from the party deepened last night with claims he blackmailed a colleague over a sex tape.
Robert Halfron (deputy chairman) admitted to an affair with Conservative Future chair Alexandra Paterson and said another activist tried to blackmail him.
Mark Clarke was ejected from the party earlier this week amid accusations of bullying and blackmail. The bullying allegations against him emerged following the suicide of 21-year-old Tory activist Elliott Johnson. Mr Clarke made a copy of a sex film one of his Tory rivals was tricked into performing on the internet. The video was then posted to Facebook, which the rival claims was done by Mr Clarke after demanding – but being refused – a blackmail sum of £2,500.
Mr Clarke denies the allegation, along with all previous allegations, although he has previously admitted he tried to expose the film in the media to prevent such scams happening in future. Meanwhile,  it is claimed two other young Tory activists have attempted suicide since the death of Mr Johnson as a result of bullying in the party.
It is also reported that party vice-chairman Robert Halfon claimed more than £30,000 in expenses for stays at the prestigious East India Club, where it has emerged he was conducting an affair.
Halfon confessed to the affair with Alexandra Paterson, a member of his staff after also accusing Clarke of blackmail. It was claimed that Clarke had planned to photograph Halfon and his lover leaving the East India Club, where they met.
Paul Abbott, former chief of staff to Grant Shapps, has suggested that complaints were made in 2014 about Mr Clarke, But the party had said it was only made aware of the situation in August this year. (Mail on Sunday)
Robert Halfon (Deputy Chairman) claimed more than £30,000
in expenses for stays at the prestigious East India Club, where
it emerged he was conducting his affair with Alexandra Paterson.
26 Nov 2015: Scandal rocks the Tories – Reports of lurid behaviour in the Conservatives' youth wing snowball
Allegations of bullying, blackmail and sexual harassment — and the apparent suicide of a young activist — have embroiled the party in a "perfect storm of alleged sleaze" in recent weeks. Reports of lurid behaviour in the Tories' youth wing, building steadily in the press over the last couple months, have now snowballed, resulting in an expulsion from the party membership, police and internal investigations, and uncomfortable questions about whether senior party officials were involved in a cover-up.  The growing media storm has rekindled memories of the late 1980s and 1990s, when the Conservatives were known as the party of "sleaze" after a succession of prominent scandals.(politico.eu)
The 3 amigo's in charge of the young Tories – (Podium) Grant Shapps,
(front) Baroness Emma Pidding, (Front) Mark Clarke
 
28 Nov 2015: Top Tory minister Grant Shapps resigns after party disgraced by bullying allegations
Shapps said he had come to the conclusion that the "buck should stop with me" amid a slew of claims about bullying behaviour by Mark Clarke, who denies any wrongdoing. The move came after the father of Tory activist Elliott Johnson, who killed himself, ordered for Mr Shapps and the current party chairman Lord Feldman to resign, insisting his son Elliott Johnson would still be alive if they had acted properly. In a letter to David Cameron.
Mr Shapps wrote: "Although neither the party nor I can find any record of written allegations of bullying, sexual abuse or blackmail made to the chairman's office prior to the election, I cannot help but feel that the steady stream of those who raised smaller, more nuanced, objections should have perhaps set alarm bells ringing sooner.  "In the end, I signed that letter appointing Mark Clarke 'director of Road Trip' and I firmly believe that whatever the rights and wrongs of a serious case like this, responsibility should rest somewhere. "Over the past few weeks – as individual allegations have come to light – I have come to the conclusion that the buck should stop with me."
The party has said it was not aware of any complaints against Mark Clarke, who ran the party's "Road Trip" operation during the general election campaign, until August. But former Conservative Party chairman Baroness Warsi said she sent Mr Shapps a letter, dated 20 January 2015 accusing Mr Clarke of publicly abusing her on Twitter.
It said: "I look forward to hearing from you as to what action you intend to take against Mr Clarke." The peer said she never received a "satisfactory response" to her complaint, even though it was "common knowledge" that Mr Clarke was "a disaster waiting to happen". She said: "During my time as chairman, Mark Clarke was never involved in any initiative that I was involved in or in any campaigning. He was effectively persona non grata, as far as I was concerned."
Clarke has since been expelled over bullying and blackmail allegations, but denies any wrongdoing. A Tory spokesman said: "An investigation is currently under way and it is not appropriate to comment until we can establish the facts.
Comment:
Oh Well! That's it then,one young man kills himself. Numerous young females are either date raped or filmed snorting coke. Threats of blackmail . Top level ministers ignore various complaints and warnings. The odious Shapps closes it all down saying "I suppose the buck stops somewhere."  This was no doubt foisted by Feldman and Cameron's cohorts at Tory party head office in order to kill the story, well it hasn't, not by a long way. Get this snivelling little sh*t back from his hiding hole in Barbados and let him face the consequences.
Now this is another "pimpernal like"  story
1 Dec 2015: Tory bullying scandal: Examining whether the Conservatives' youth wing has a future after the debacle
This should be a happy time of year for the Tory youth wing. Still triumphant after victory in May, members have watched a rabbit emerge from George Osborne's hat and an opposition party saw itself in half. But  Conservative Future has little appetite for fun – or any sense of a future at all. "In a year in which we should be celebrating and looking forward we're being dragged down by scandal and sleaze and we're all being tarnished," says Liam Walker, the chair of the branch of Conservative Future in Witney, David Cameron's constituency. "It's been utterly horrible to watch and morale among members is just terrible." Even by the standards of a youth wing with a historic reputation for fierce factionalism, the past few weeks have been shocking.
The resignation of former party chairman Grant Shapps on 28 November followed mounting allegations of bullying, blackmail, and sexual assault against one of his chief activists, Mark Clarke, who denies any wrongdoing, and the death of Elliot Johnson, a young campaigner and journalist.
Clarke, whose "Road-trip" election campaign relied heavily on young party members, is himself a former chair of the youth wing and has controversial links to its current leadership. Except that Conservative Future has no leadership. Its national executive has been suspended after it emerged, among other things, that its chair Alexandra Paterson had had an affair with Robert Halfon, the MP and party deputy chairman.
Moreover this week the Conservative Future website disappeared, and now directs visitors to the man party site. Its Twitter and Facebook accounts have been disabled. The group's 15,000 members are in a confused state of despair. "It was nice of them to tell us," Walker says of the digital disappearing act. "Through all of this we've had only one email from Feldman outlining the procedure of the investigation but that's it…The website going and the National Executive being suspended, it's like they are saying, 'there's nothing to see here' but there is, and thousands of us are left in limbo only to read about things in the press."
Tory HQ is focussed on damage limitation in its grown-up ranks but it abandons young members at its peril. Shapps was only willing to take a chance on Clarke, despite his already bad reputation, because he realised how much the party needed energetic activists to plug holes in its ageing, shrinking activist core. Clarke promised a short-term fix, at a cost that has since become painfully clear. Some in and out of Conservative Future are calling on the party to scrap it entirely, as it did in 1986 to silence its notorious forerunner, the Federation of Conservative Students.
A zealous desire for ideological purity, the influence of TV shows like House of Cards and a gossip mill ever-hungry for content means that the youth wings of political parties can be extremely toxic places. If you wander around Westminster these days, it feels like you're stepping into a particularly well-informed crèche. Everyone looks about 13; no one has ever had a job outside the party they are working for.
Most of them are working for an absolute pittance, affordable only because Mummy and Daddy are happy to indulge junior's political ambitions. It's this weird world of parliament being dominated by under 25s that means the Tory youth wing bullying scandal is more than just a tragic tale. If you haven't followed it, it's one of the most depressing stories I've ever read; a tale of thirty-something, emotionally-stunted nonentities throwing their weight around at kids – and a promising, bright young man has died as a result of it.
One of the most depressing things was that the stakes were so incredibly low. People inside Road-trip 2015 (the campaigning organisation at the centre of the scandal) cultivated the idea that they were power brokers, that jumping on a Road-trip bus was a vital precondition to getting a job at central office and eventually a safe seat, yet the truth was nothing of the sort. If you spend much time around these young politicians, you'll often hear truly outrageous views, expressed with all the absolute certainty of someone who knows nothing and wants to show off how ideologically pure they are.
This vein of idiocy is exactly where nightmarish incidents like the notorious "Hang Mandela" T-shirts of the 1980s come from. When these views have the backing of an official party organisation, it becomes easy for them to become an embarrassment. Even though the shameful Mandela episode was 30 years ago and perpetrated by a tiny splinter group, it's still waved as a bloody shirt at Tory candidates even now. There's also a level of weirdness and unreality around people who get obsessed with politics at about 16, where they start to view everything through an ideological lens.
I remember going to a young LGBT Republican film screening of Billy Elliot, which began with an introduction about how the film was a tribute to Reagan and Thatcher's economics, because without the mines closing, young gay men would never found themselves through dance. Well, I suppose it's one interpretation, but it's not what I took away from the film. The inexperience of youth also leads to people in politics making decisions based on things they've watched on TV, rather than any life experience. Ask any young politician their favourite TV show, and I guarantee they'll come back with House of Cards or The Thick of It.
Like young traders who are obsessed with Wolf of Wall Street, they don't see that all the characters in these shows are horrific grotesques, and the tactics of these shows get deployed in real life – especially when you stir in a healthy dose of immature high school social climbing. In this democratised world of everyone having the ear of the political gossip sites that can make or break reputations, some get their taste for mudslinging early.
I was shocked when a young Tory staffer told me "it's always so upsetting when you find out it's one of your friends who has briefed against you". Anecdotes aside, the fact that the youth wings of our political parties are overrun with oddballs genuinely worries me. The Road-trip scandal shows us where this brutal, bitchy cannibalistic atmosphere ends up. (the new Statesman)
1 Dec 2015: scandal, we must ask: what is the point of party youth wings?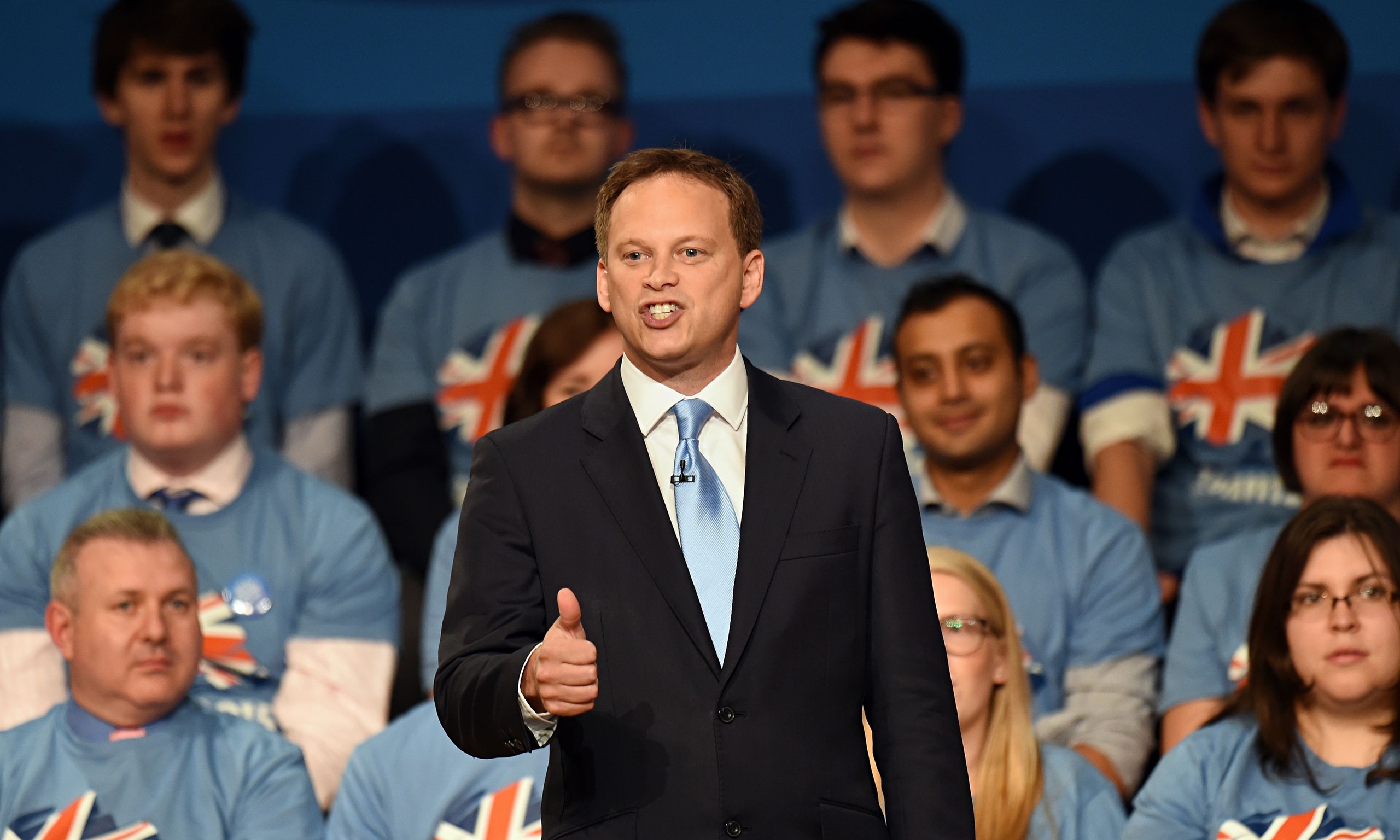 Not Daytrippers: The Tory Party Illegal Road Trip Campaign
Tory Party Co-Chairman Feldman & Shapps
30 Dec 2015: Cameron under pressure to set up an independent inquiry
Paul Goodman, who edits the Conservativehome website, said that the scandal showed the party had no effective mechanism to deal with complaints and that the buck should not stop with Mr Shapps, given that Lord Feldman was senior to him.
Goodman explains how Clarke – who denies all claims of wrongdoing – was appointed to head the roadshow, despite having been dogged by complaints of bad publicity and rudeness. "The party didn't have enough members… in the marginal seats that were necessary to win," he writes. "When Mr Clarke turned up… claiming that he could deliver a mass of young activists to help canvass these seats, he was greeted like the prodigal son."
Tory insiders said the youth wing that Mr Clarke used to chair, "Conservative Future", had been a "bold attempt to remake the Conservative Party's image" but had suffered from a lack of oversight of its "exuberant young members. What looked like a disciplined youth movement – credited for its role in the election victory in the spring of 2015 as part of the party's 'ground troops' strategy – had disintegrated into a public liability."
Mr Cameron announced an internal review, but Mr Johnson's father, in a letter to the Tory Party leader demanded an unambiguously independent inquiry, led by someone with no connection to the party. The press agreed, saying: "The truth of this nasty affair must be made public. If politicians want us to trust that they will do the right thing, rather than protect themselves and their secrets, they must prove it. (BBC news the papers)
11 Jan 2016: Tatler Tory Scandal Poisons Top Tory Polling Figures
Rob Halfon the Deputy Chairman was the target of a supposed blackmail sex row involving National CF chairman Alexandra Patterson. Halfon claims that he and then lover Patterson were allegedly blackmailed by former CCHQ director Mark Clarke. Halfon said that he was "ashamed" of the affair. Despite appearing at the launch of Road-trip 2020 in July, Halfon called off the affair earlier in May, when presented with the horrifying news that Clarke had allegedly planned to film the couple leaving the East India club. Shortly after the story broke, the Conservative Future National Executive (CF) were dismissed by Tory HQ.
The news comes as law firm Clifford Chance investigate alleged bullying within the Conservative Party from which Clarke was expelled two months ago, for life.It is alleged that he had bullied numerous activists within the Tory party youth group, Conservative Future, including Elliot Johnson. Johnson, 21, committed suicide in September 2015 having left notes about bullying.Mark Clarke denies all allegations. However, the investigation and its legitimacy has been called into question and brandished "white wash" by some.
Overseeing the inquiry, at the top of the party's board, was Rob Semple who had been appointed to investigate the reports of bullying etc lodged against Clarke. But was forced to stand down when it became known he was a friend of Clarke's. It was revealed that he had relied on Clarke (favourite of then chairman Baroness Emma Pidding) and his mates to ensure the CF block voted for him.
One CF insider said  "The idea of Semple presiding over the outcome of an investigation overlooking the alleged dodgy behaviour of Clarke who supposedly helped put him in his position is a monumental cock up." (The blue guerilla)
      Bob Semple, Mark Clarke and (former Party chair) Baroness Emma Pidding.
Mark "Tatler Tory" Clarke – It Was Me That Won It For Dave- and his 2015 General Election Winning Strategy
A number of police forces are investigating (at the request of the Electoral Commission) significant undeclared costs of deploying up to four "battlebuses" and hundreds of party activists to a number of marginal constituencies in support of candidates.
The subject was raised in the Commons with David Cameron together with the request that he make a statement in the commons about matters arising from the use of large groups of party activists in support of candidates in marginal consistences and the apparent failure to declare the costs arising. David Cameron was adamant the failure was an honest error. But in any event the project had been put in place in support of the "National Party" effort and costs could not be apportioned to the direct any constituency.
Investigations must be complete within a year and a day of the 2015 election otherwise the matter will be abandoned. Applications have been made to the Electoral Commission seeking an extension, of the time limitation but an decision is outstanding and the Tory party might yet "get off the hook."
The "battlebus web of deceit" cast by the Tory Party is yet another example of the excesses of a government that rides roughshod over protocol but in the event the police forces identify and report wrongdoing  to the Electoral Commission a significant number of by-elections could be ordered which might just bring down this corrupt government.
Young Tory activist, (the brains behind the strategy) Mark Clarke is revealed as an unsavoury character who, together with others organised alcohol driven parties and sexual excesses, involving many  young and vulnerable female activists who would be away from home living in hotel accommodation. Any reluctance to do the business, on the part of targeted women would be met with threats of blackmail and removal from the Party. (The Mirror)
Comment: Scotland does not escape the grip of a Tory Party beset by sleaze, sexual exploitation and most likely blackmail if needed. I previously exposed details of a number  of recent scandals involving Ruth Davidson and her young Tories. It must be of concern to Scots, (not of Unionist persuasion) that the Tories are recently elevated to the role of formal opposition at Holyrood. But, previous events support to the view that given enough rope they will succeed in committing electoral suicide yet again.
5 May 2016 : Police launch general election fraud probe amid claims the Conservative Party Failed to declare its Battle Bus spending
Gloucestershire Police launched a general election fraud probe today amid continued allegations the Conservative Party did not properly declare election expenses relating to its battle bus tour.
David Cameron's party has faced a series of claims it should have declared the cost of bussing in activists to campaign for constituency candidates on local election expenses, rather than on its national return. Doing so would in some seats could have meant the party smashed election spending rules.
The new probe comes after the Electoral Commission met with prosecutors to discuss an extension to the one year allowed for launching an investigation of electoral fraud complaints. Gloucestershire Police today refused to name the political party it was investigating.
The Commission believes its ongoing probe into alleged breaches of reporting obligations will take at least another month.  A Gloucestershire Police spokeswoman said: "We have received an allegation of electoral fraud and an investigation has been launched. We are considering an application for extension on time to investigate. This is in relation to the 2015 general election."
Earlier today ministers were urged to address the allegations relating to the party's election spending. SNP front-bench spokesman Pete Wishart raised the issue during the business statement in the House of Commons.  He said: "'We need an urgent statement on what's going on with the investigation of the Conservative Party for breaking campaign spending rules in last year's general election.
The claims are absolutely extraordinary and centre around Conservative candidates, 28 Conservative candidates, failing to register the use of a battle bus for local campaigning and something like £38,000 of accommodation for local campaigns.
If anybody's found guilty of such a charge it could result in one year imprisonment and an unlimited fine. Surely we must now hear what the Government's view on this is and there must be no whiff or suggestion that this Government cheated its way to power."  Commons Leader Chris Grayling said 'it is for proper authorities to address issues whenever they arise'.
The claims relating to Conservative spending covering the general election and three parliamentary by-elections were first raised by the Daily Mirror and Channel 4 News. The party has blamed an 'administrative error' for failing to register some accommodation costs. But Mr Cameron has insisted it was right to include such expenditure as part of the national campaign.(The Daily Mail)
17 Aug 2016: Tory Bullying Scandal Inquiry Finds 13 Alleged Victims of Mark Clarke 
A much delayed report into allegations of bullying within the Conservative party has identified 13 alleged victims of Mark Clarke, the so-called Tatler Tory, over a 20-month period, including six accusations of "sexually inappropriate behaviour".
Clarke, who was appointed by the party to run its RoadTrip2015 election campaign, came under heavy scrutiny after Elliott Johnson, a young Tory activist, took his own life in September 2015 and named Clarke as his tormentor in a suicide note. Eleven months after Johnson's death at the age of 21, a summary of the findings of an official inquiry, published on Wednesday, revealed that senior Tories, including David Cameron's then spin doctor Lynton Crosby and former co-chairman Lord Feldman, had raised concerns about Clarke's conduct.
However, Clifford Chance, the law firm that conducted the investigation, found that senior figures including Feldman, Crosby and former party co-chairman Grant Shapps were not aware of Clarke's alleged bullying of youth activists between 1 January 2014 and 14 August 2015. That finding prompted accusations of a "whitewash" by Johnson's family. Johnson's father, Ray, who declined to take part in the inquiry owing to concerns over its independence and transparency, said "The summary seems that we will get what we feared – a whitewash. It appears that the Tories can find the £2m for this report, but not the will to stand up and apologise for their mistakes."
Ray said the current Conservative party chairman, Patrick McLoughlin, had written to the family stating the inquiry had found that the party acted "entirely properly" when dealing with a complaint from Elliott Johnson before he died. McLoughlin's letter says a new code of conduct will be put in place for volunteer leaders like Clarke. Clarke, who declined to be interviewed as part of the investigation, denied the allegations included in the report. His solicitor told the law firm: "Clarke has cooperated and will continue to cooperate with the police, the coroner and any other statutory body charged with investigating any matters relating to the subject matter of Clifford Chance's investigation on behalf of the Conservative party board. The police investigation into Elliott Johnson's death and other enquiries are ongoing, and it is not appropriate to respond to allegations until the end of those processes. However, the allegations made against Mr Clarke in the Clifford Chance report are wholly untrue and unsubstantiated. Many are based on totally fabricated media reports. All these allegations are vehemently denied."
Shapps appointed Clarke, a failed parliamentary candidate, in June 2014 to run RoadTrip2015 – in which young activists were bussed around the country to rally support in marginal seats – despite reviewing Clarke's candidate file, which detailed allegations of aggressive and bullying behaviour when he stood in Tooting in 2010, the report said. His appointment did not make him an employee of the party but it did give him a title, which the report says he used to "convey the appearance of authority".
As further allegations surfaced in the wake of Johnson's death,Shapps resigned as a minister in November over his appointment of Clarke; he denied wrongdoing but said "responsibility should rest somewhere". Shapps's resignation came a day after it was revealed he had received a letter, in January 2015 from Tory peer Sayeeda Warsi complaining about Clarke's conduct. The party had until that point claimed that it was first made aware of Clarke's alleged behaviour in August 2015.
Feldman and Crosby, as well as former deputy chairman Lord Stephen Gilbert, were among senior Conservatives who raised concerns about Clarke when it emerged he was falsely using the job title of "director in CCHQ [Conservative Campaign HQ]", the inquiry found. In one email exchange between Shapps and Crosby, Shapps admitted Clarke was a "difficult individual who delivered" and keeping him as Road-trip director was a "calculated risk to be taken to help build the campaign network up".
A month before he killed himself, Elliott Johnson complained to CCHQ about an alleged altercation with Clarke in the Marquis of Granby pub in Westminster. The Clifford Chance report reveals that upon receiving the complaint, Feldman said he had "always had the gravest possible reservations" about Clarke – but in relation to his "competence as a campaign organiser".
Clifford Chance reviewed 60,000 documents and interviewed 62 individuals over seven months for the inquiry. It received written evidence from a further four individuals. The law firm said there were at least 12 individuals with whom it particularly wished to speak but who did not provide evidence, including alleged victims of bullying and alleged perpetrators.
Thirteen individuals were identified who were alleged to be victims of bullying, harassment and inappropriate conduct by Clarke between January 2014 and August 2015. Three of the alleged victims were older party members. Six allegations of sexually inappropriate behaviour relating to Clarke were identified, the report says. "These included allegations that Mr Clarke propositioned activists or tried to kiss them," it adds. It has also emerged that Clarke was accused of uploading a list of ineligible voters to the party's voter database ahead of the 2014 election held by the official youth wing, Conservative Future. Clarke denied the allegation, which was also brought to the attention of Feldman. The report concludes that there was no written, published procedure or common practice for party members to raise a complaint with CCHQ. "This places staff in the position of having to exercise discretion in how to deal with complaints that [are] received," it says.
Ben Harris-Quinney, chair of right-wing think-tank the Bow Group, who gave evidence to the inquiry, said: "It would appear from the report that CCHQ officials were happy to overlook Mark Clarke's track record and behaviour because he was able to deliver positive campaigning results using nefarious tactics." In response to the report, the Conservative party said it would set up a hotline for complaints made by volunteers and overhaul its system for reporting complaints.
McLoughlin, who was appointed chair of the party by prime minister Theresa May last month, said: "The death of Elliott Johnson was a tragedy and our thoughts remain with his family and friends. As we address the findings of this report, I want to make clear that there can be no place for bullying behaviour in our party and we all have a responsibility to act when it occurs. The actions we are taking today will continue to ensure that volunteers, who are so vital to our party, can flourish."
Johnson, 21, was found dead on the railway tracks at Sandy station in Bedfordshire on 15 September. He left three letters, one of which said Clarke had bullied him and that a political journalist, Andre Walker, had betrayed him. His death triggered an explosive chain of events in which whistle-blowers came forward and revealed a number of political figures – some young, some senior – to be tangled up in sleaze and scandal. The Tory party commissioned Clifford Chance to run an inquiry into the allegations in December last year. (The Guardian)
                   Tory "Battlebus" sex parties   India Brummitt on the right
22 Feb 2017: Row at George Osborne's Party – Disgraced Battle Bus Activists Create a Scene
The mistress of Tatler Tory Mark Clarke was at the centre of an extraordinary row after a Commons party hosted by George Osborne. India Brummitt, 26, sparked outrage by turning up as a guest at a cocktail bash in the former Chancellor's palatial Westminster study. She was accused last year by friends of Elliott Johnson – who killed himself after alleged bullying by Clarke – of making threats to try to stop people blaming her married lover.
Tempers flared when guests from Osborne's party moved on to Westminster's Red Lion pub, where Brummitt was joined by Clarke henchman Sam Armstrong. One guest who had also been at the Osborne party shouted at Brummitt: 'You have no right to be here when you are still s******* the disgusting Mark Clarke!'  Conservative councillor Tom Hunt, 27, who was a close friend of Elliott, 21, told Brummitt and Armstrong: 'You should be ashamed of yourselves after what Clarke did before Elliott died.' Brummitt reportedly protested: 'Are you saying I have no right to be here?' Hunt replied: 'Yes. Elliott was a dear friend of mine. You and your type are a menace to our party.'
Brummitt – Clarke's lover before and after he married his wife Sarah, an NHS manager – quit as an aide to David Cameron's 'anti-porn' adviser Claire Perry three months after Elliott's death in September 2015. Her resignation followed revelations about the conduct of her and Clarke, dubbed the Tatler Tory after he was tipped for success by the magazine.
Clarke, 39, allegedly had sex with Brummitt on a pub pool table in Tooting, South London, where he was a parliamentary candidate, and flaunted her as his mistress while sexually harassing young Tory women on campaign trips in last year's General Election.
Later, Brummitt enraged the parents of Elliott Johnson by turning up at the Bedfordshire inquest into his death. Clarke allegedly involved Armstrong in a 'blackmail plot' against Cabinet Minister Robert Halfon, who was having a relationship with a Tory campaigner despite having a long-term partner. Halfon confessed to the affair after informing No 10 that he had been told Armstrong – acting on Clarke's behalf – intended to film him and a female lover leaving the East India Club in London.
Halfon remains outraged that Armstrong continues to work as an aide to Thanet South Tory MP Craig Mackinlay, giving him free access to Parliament. Clarke, Armstrong and ex-Tory aide Andre Walker were banned from the 2015 Tory conference after Elliott's death. They deny any wrongdoing.
Elliott's father Ray said last night: 'I salute Tom Hunt for having the courage to stand up for Elliott. Some of Clarke's gang think that because a year has passed since my son died, all will be forgiven. Their insidious influence must be kept out of the party.' Armstrong said: 'No one was shouting at me – they were more concerned with India.' Ms Brummitt did not respond to a request to comment. (The Daily Mail)
Sam Armstrong and David Cameron
Afternote: 18 October 2016: Westminster Rocked  after Sam Armstrong, chief of staff to South Thanet Tory MP, Craig Mackinlay,is Held Over "Rape" in MP's Parliament Office in After Hours Booze Up
Armstrong who declined to comment was bailed until January 2017, while investigations continue. The alleged rape came after Tory aides and female guests were seen drinking heavily on the House of Lords' terrace until late on Thursday night. The luxury Thames-side bar is heavily subsidised by the taxpayer and is a popular watering hole for MPs, staff and guests. A witness said: "There were a group of Tory advisers and female guests drinking there all night. Some were very drunk indeed."
Police yesterday confirmed a 23-year-old man had been arrested on suspicion of rape. The The South Thanet MP's office in the Norman Shaw North complex yards from the Commons was raided by six uniformed officers on Friday and sealed as a potential crime scene. It is believed to be the first time a woman has reported rape within the Houses of Parliament. Police were called to the Palace of Westminster at around 1am on Friday after the alleged victim raised the alarm.
Armstrong hit the headlines last year after being named among a group of young Conservatives in the "Tatler Tory" bullying scandal. He was barred from last year's Conservative Party Conference while party bosses investigated claims that Tory MP Rob Halfon had been filmed leaving the swanky East India Club with his mistress as part of a failed blackmail plot.(The Sun)
Mark 'Isolate, Inebriate, Penetrate' Clarke