2014 Independence Referendum  Financial Bonus
On 4 June 2014 Mundell and his Lib/Dem co-conspirators issued this forecast analysis from his British Government of Scotland Office, in Edinburgh.
"https://www.gov.uk/government/news/12-things-that-1400-uk-dividend-could-buy"
Afternote: Cannot understand why Labour and Lib/Dems are demanding a penny addition to income tax if Scots are £1400 better off staying with the UK
I tried to arrange payment of my bonus to myself through the Social but without success so far.  Could someone please tel me how to get it???
What did you do with your tax free bonus??

Scottish Referendum – 12 things that the £1,400 UK Dividend could buy
Analysis proved that every Scot would be £1,400 better off every year by staying part of the UK, and what a benefit. This is what could be done with the bonus.
1. An overseas holiday for two with cash leftover for sun cream. Average cost: £680 per person for a 10-day jaunt.
2. Buy Christmas presents twice over, with some money left over to spend on Hogmanay celebrations. Average spend on Christmas in Scotland: £610.
3. Hop on the bus between Glasgow and Edinburgh (and back) 127 times. That's the equivalent of a daily commute for more than 5 and half months. Average cost: £11 for a return ticket. Source: City Link, price correct on May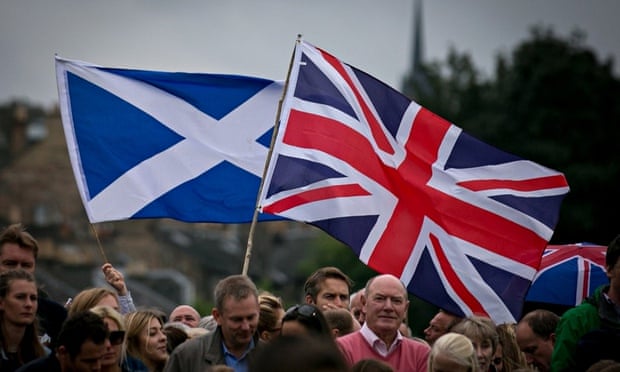 4. Scoff 280 hotdogs at the Edinburgh Festival. Average cost: £5.
5. Cover your family's yearly shoe purchase for around 6 years. Average annual household spend on footwear in Scotland: £234.
6. Fill up your fuel tank for the whole year with money leftover for an MOT and a few trips to the car wash. Average household spend on petrol/diesel for personal transport in Scotland: £1123.20, average MOT costs: £29.65 to £124.50.
7. Watch Aberdeen play all season with two mates – with a few pies and Bovril thrown in for good measure. Average cost: £425 for one 2014/15 main stand season ticket.
8. Experience 636 joyful caffeine highs. Average cost: £2.20 for a medium cappuccino.
9. Share a meal of fish and chips with your family every day for around 10 weeks, with a couple of portions of mushy peas thrown in. Average cost of fish and chips in UK: £4.74 per portion, based on family of 4 sharing meal.
10. Get a haircut monthly for over 3 and half years…you can go for significantly more if you're a man! Average spend for women per haircut: £29.99.
11. Pay off your energy bills in full over the year. Average household cost in Scotland: £1,211.60 per year.
12. And finally, you'll still have enough left over for endless hugs with everyone to celebrate being in a United Kingdom. And if you're still in need of a reason to smile, go to Inverness – it's the second happiest place in the UK.