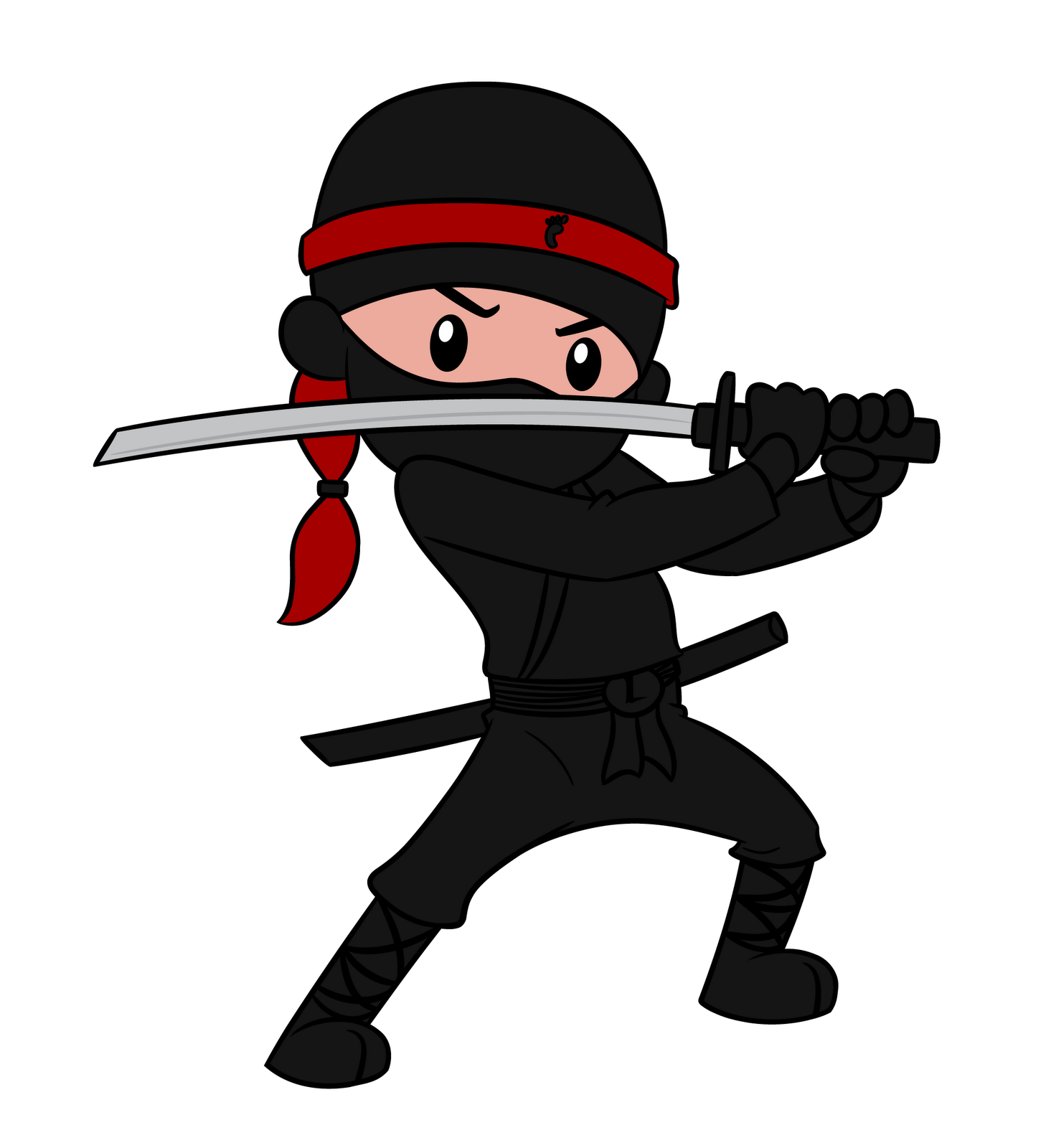 Couldn't resist it
April 2010: Murray Campaign gets nasty early – Sign of things to come?
Early warning for anyone intending to run for political office against Murray. He gets into the gutter very early on and will broadcast anything to gain advantage regardless of truth.  http://caledonianmercury.com/2010/04/07/campaign-gets-nasty-early-sign-of-things-to-come/004982
Success in politics is not gifted to decent people. Their are traits in the character of successful politicians and Murray has them in abundance. He is an excellent constituency MP and spokesman on national affairs for his party. In the 2015 GE the SNP underestimated his abilities and paid the price.
His strengths and weaknesses:
He studiously observes the "5P's" (Proper, Planning, Prevents, Poor, Performance) in his approach to everything he does which may impact on his professional career.
He works long hours in his constituency and at Westminster.
He is media savvy and more than useful with computer graphics
His pen is his weapon of choice and he weilds it well.
He interviews poorly reacting badly, taking personal offence any time a negative spin is inserted by journalists.
There is a danger he will succumb to the "Marlyn Monroe" complex "Next" as his portfolio expands.
He is no friend of his new leader and will find it difficult to buckle down and commit to policies with which he is uncomfotable.
He liked being called a baby faced assasian by a twitterer. I think "Bopeep" is more apt.
I place him in the same vein of politician as Jim Murphy and expect he will be around for some time yet
He is a Heart's supporter which places him at odds with one half of Edinburgh.
He is an avid Twitterer.
Can't be sure. It could be him!!
Current Office: Shadow Business Minister for Trade and Investment 2013-
Offices Held:
Shadow Business Minister for Employee Relations, Consumer and Postal Affairs 2011-2013
Parliamentary Private Secretary (PPS) to Ivan Lewis MP, Shadow Secretary of State for Culture, Media and Sport 2010-2011
Vice Chair Backbench DCMS Committee 2010-2011
Committee Membership:
Member, Business, Innovation and Skills Committee 2010 -2011
Member, Environmental Audit Committee 2010-2013
All Party Parliamentary Groups:
Member, All-party Parliamentary Space Committee
Member, British American All Parliamentary Group
Member, All-Party Parliamentary BBC Group
Member, All-Party Parliamentary ITV Group
Member, All-Party Parliamentary Group on Cancer
Member, All-Party Parliamentary Group on Journalism
Member, All-Party Parliamentary Football Group
Member, All-Party Parliamentary Group on Events
Member, All-Party Parliamentary Group for Haiti
Member, All-Party Parliamentary Group on Equitable Life
Member, All-Party Parliamentary Group on Palestine and the Middle East
Member, All-Party Parliamentary Group on Students
Member, All-Party Parliamentary Group on the United Nations
All-Party Parliamentary Group on Business, Finance and Accountancy
Organisation Membership:
Member, Scottish Labour Party,
Member, Co-operative Party
Member, USDAW
Member, Community
Member, Fabian Society
Member, Progress
Trustee, McCraes Battalion Trust
Trustee, Royal Observatory of Edinburgh
The list links to my earlier comment.
Building a picture of Murray
An old friend once advised myself that success would be assured in battle only if you took the time to get to know your enemy and his tactical nuances. Advice I heeded, to my advantage on many occasions.
Mindful of the foregoing I dug around, extracted six months of his twitters and grouped them for analysis. I have posted theoutcome below, largely without comment as I answered many of his utterings at an earlier date.
Enjoyment is guaranteed by reading his twittering then flicking to my responses. https://caltonjock.com/2015/04/28/ian-blinky-murray-labour-party-mp-for-edinburgh-south-shadow-scottish-secretary-a-comic-appointment-but-the-jokes-on-him   You might well be able to add a few of your own.

Zero hours Contracts & Cost of Living & The Living Wage
Kezia Dugdale MSP reminding people that SNP voted against putting living wage in govt contracts. They also redirected £1bn from poverty projects.
UKTogether Brian Wilson 1967 bang on. SNP voted against Living Wage last week. They have powers but refuse to use them to help inequality.
Can anyone explain why SNP voted against introducing Living Wage & banning of zero hours contracts in Scot Parly tonight? Kezia Dugdale MSP
Small Biz Bill considering public procurement & impact on biz. Raised issue of Scot Gov voting against incl Living Wage in govt contracts.
Salmond talks of social justice but has absolutely no redistributive policy. In fact his only economic policy is 3p tax cut 4 big biz.
Cant fathom why SNP voted to exclude the Living Wage from SP procurement Bill today. Public contracts must lead by example 4 better pay.

Childcare
SNP manifestos in 07 & 11 promised 600 hours of childcare to all 3 & 4 year olds & haven't delivered it. They could deliver it tomorrow.

The Independence Referendum
We continue on the doors as protests at BBC, talk of "days of reckoning" & anyone who disagrees with Salmond shot down.
That's worrying. Social injustice not resolved by nationalism.
Political proposition that risk Edinburgh & Scotland losing RBS, Lloyds & Standard Life is economic vandalism that costs jobs.
Hello everyone at ide bate, apparently me standing up for my constituents jobs means I'm not in Team Scotland. A sad day for Scottish politics.
Thousands of jobs in my constituency depend on Standard Life. It's time people realise the severe risks of independence http://t.co/1v0lZJQIPo
Guardian supports no thanks http://t.co/R6TGv784Ug
Gordon Brown "1m jobs in Scotland are dependent on being part of the UK". This is the most positive case for UK. Strong single market.
Gordon Brown "Labour took 2m pensioners out of poverty with pension credit so don't let nationalists tell you otherwise.
Gordon Brown has asked Speaker to allow time for debate immediately after referendum to get timetable for implementing more devolution.
Trade Union GMBScotOrg has also launched their cost of indy calculator.
GMB are campaigning for a NO vote in the indyref for jobs, pensions and solidarity GMB vote.
Currency union would mean a foreign govt would set our budget & control our economy. which is why UK not in €.
On the basis of Yes argument on EU and £ next time you get a parking ticket forget about the law and legal advice as pragmatism will kick in.
I don't get the German re-unification argument on EU as that was a country coming together as a member not leaving an existing EU member.
How does a 3p corporation tax cut fit with greater fairness in Scotland?
UK is not in € because UK doesn't want EU currency union. Why would a £ currency union be any different? Arguments against € r same as £.
More misrepresentation from yes side. Alistair Darling said "you can use the £. The Ruble. The $. It's the central bank that's the issue. "
I have a solution. If u want £, want EU, want a single market, want free movement & want mortgages to stay same u vote no. It's called UK.
Salmond said "the £ is a millstone around Scotland's neck" and wanted Euro, now he wants £ with 3 plan Bs. Total economic vandalism.
Sturgeon talks about a Wendy Alexander speech when she tried to predict oil price. Wendy got it wrong. Shows u can't predict volatile price.
Lots of people r talking about the passionate speech by Archie McPherson yesterday. Here it is http://t.co/vm1oqTg24H
I remember when First Minister said Pound was a "millstone around Scotland's neck" when he wanted the Euro. All over the place on currency.
After another 90 minutes debate there was still no answers to the key real issues of currency or economy. That's too important to ignore.
North Sea oil is not a bonus but supports current expenditure. It's 50% of projected revenues.
Independent Institute for Fiscal Studies estimated a £6bn black hole in Scottish finances. That's a very large amount of money.
Oil revenues fell by £5bn last year. The entirety of education budget. How would that gap be closed? Currency is not to be laughed about Mr Salmond it underpins my constituents jobs, mortgages and livelihoods.
Scottish Govt can help save Fergusons shipyard now as with Prestwick Airport under devolution.
The "Panama Plan" – using a currency without a central bank – is like driving a car without insurance.
Everyone knows if you don't pay your debts you get a bad credit rating and then it costs you more if you can get it.
Salmond says he has 3 plan Bs but I've not heard 1 yet. Maybe I missed them. I think 1 option was a bus.
The wonders of a democratic society. We got 18 years of Tory Govt in 1979 due to the SNP helping bring down the Labour Govt.
It's little wonder politics is held in such low regard when the devolved NHS is so disingenuously used to con public http://t.co/2ESZ4qeiMD
The £ not "a millstone around Scotland's neck" according 2 Salmond when it suited. Now it's integral to indy. say anything
Salmond claims on £ can't even persuade his own side as Yes Scotland Chair wants separate currency or Euro!!
Dennis Canavan I don't think you could describe me as new labour but keep putting the old tags on people if you like.
My speech indy debate on Tuesday evening. The motion – "Independence is the greatest threat to Edinburgh" http://t.co/O9vfftOUcV
The do anything, say anything, be anything approach of Yes campaign has been exposed by impartial IFS as unaffordable http://t.co/5mv5exNBai
The debate in Scotland must rise above denigrating those that disagree but example must come from the top & FM has failed to do that
The Smith Commission is asking for submissions from you. Make sure you send them by 31/10 http://t.co/ZCwW0DpcEA for all the info.
Why the CWU union have voted to say "no" in the indyref. A sensible and interesting blog by Scottish CWU Member http://t.co/OJELLlIFIQ
Bills of '97 Labour Govt delivered Scottish Parliament. 1st Bill of a '15 Labour Govt will be more powers on tax & welfare
Record View: Labour proposals offer good reason to say no to independence http://t.co/An8K6qvECk
The world of work is critical agenda. Let's talk about real issues rather than indy for a change.
We have a First Minister that refuses to deal in established facts and rather prefers the maybe instead. Simply not good enough.
Wonder if we will get Salmonds currency plan B on Marr Show – I doubt it. SNP rejected Euro for same reason £ currency union doesn't work
The reintroduction of the 10p and 50p tax rates are pillars of fairness when people are struggling. SNP refuse to back this fairness.
Chair of manufacturing body, EEF says the future of manufacturing requires the UK to stay together. He's obviously a bully!
The primary job of MP/MSPs is to represent & support constituents. My letter to SNP MSPs on the threat to local jobs http://t.co/7WEQxnpOog
Businesses have been advised to include the risk in their reporting analysis. That's why they've spoken out.
1,000s of my constituents work in Standard Life & RBS. Not good enough 4 SNP 2 dismiss them. SNP MSPs represent their constituents, no?
Quite possibly my favourite cybernat tweet yet. babyfacedassassin http://t.co/mN3RQ908Gy
Don't forget they (the SNP) campaigned 4 Indy throughout Labour in office. They also brought in 18yrs of Tory rule in '79.
Powerful positive case 4 the UK. Pooling & sharing across our islands http://t.co/gRQBD52wB8
And can Scottish taxpayers not pay for the new white paper please. £800k better spent on people & services.
The SNP's reasons 4 rejecting the Euro must surely be the same reasons for why £ currency union wouldn't work? Identical issues.
My speech today from the House of Commons debate on Currency in Scotland post 2014. http://t.co/VtdyQzDmhe
Pete Wishart complains there is not enough time for currency debate but hasn't even put in to speak.
SNPs Pete Wishart accepts that things might "not work out" with separation then dismisses BofE governor in £
Head of BP expresses concerns about indy & £. He's slated as "British Nationalist" by Yes. BP invests £10bn a yr in Scotland. Shameful.
SNP no clear plan 4 pensions says ICAS in devastating indictment of white paper http://t.co/81RaZLPZBx
The EU is mentioned 719 times in the indyref white paper but we don't know if we will be in EU or how long it will take. Lots riding on it.
The childcare policy in Indy White Paper can be delivered NOW as it is devolved to the Scottish Parliament. More smoke and mirrors.
Over 600 pages of assumptions on currency,
EU, debt, pensions etc. All these big assumptions will have to come off to keep things the same!
Fantastic piece by Douglas Alexander MP on the positive case for the UK remaining together http://t.co/FAaAu1nqvg
Transcotland. SNP use £800k of taxpayers cash 2 promote political white paper & now "impartial" Transport agency goes political with ur tax
BBC Scotland News. Alex Salmond we got "18 years of Margaret Thatcher" because SNP voted to bring down Labour Govt. FM rewrites history again
The Bedroom tax
The social justice mask slips from SNP as indy ref approaches bedroom tax Not 1 redistributive policy from SNP in 7 yrs in power, not 1 in white paper & now too busy with indyref to turn up to bedroom tax vote.
Apologies for cancelling Friday constituency diary commitments but we defeated the Govt on the bedroom tax.
Pete Wishart childishly ticking off names of scottish labour members voting against bedroom tax when he didn't even appear to attend debate.
Pete Wishart you know that's not the way it works. Why don't you lobby your boss to do something about it rather than peddling nonsense.
SNP r desperate as they can't defend doing zero on bedroom tax. Labour MPs did NOT abstain. MPs get paired off for absence. SNP know this.

Wings over Scotland Get up his nose
Minutes since I posted my blog piece and wings over scotland still not confirming retraction. He was quick enough to write it.
Wings over Scotland your entire story is about vandalism to the doors of my office. That is not what happened. Retract it as its not true.
Wings over Scotland will you now formally retract inaccuracies that were not checked? http://t.co/4ezO2CBgQ5
I have therefore produced a response & people can make their own mind up about accuracy of Wings over Scotland blog.
The bile on my feed says it all  He has chosen not to do so but merely to say he will correct any errors "of which there are none".
According to Wings over Scotland I took time out of my busy diary to give Wings over Scotland a courtesy return call in order for him to retract his false blog last night.
My constituency office was vandalised by Yes supporters last night. I can take personal abuse but it's getting out of control.