Report on alleged Russian interference in UK politics
The Tory Government has nobbled Westminster's powerful Intelligence and Security Committee (ISC) by loading it with right-wing apparatchiks.
https://www.bbc.co.uk/news/uk-politics-53349212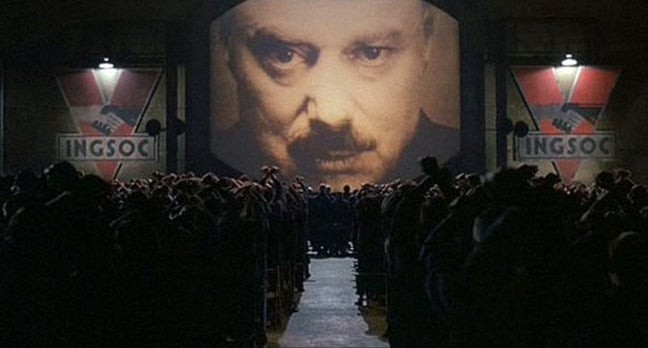 Russian Influence on Boris Johnson's government and the Tory Party
Boris Johnson's Tory Party delayed publication of a report by the UK secret services into claims that the Russians adversely influenced the  EU referendum and the 2017 General Election.
The Tory's stated that the primary reason for deferring publication until after the 2019 General Election was to ensure a level political playing field.
But the report was with Boris Johnson on 17 October 2019 and the process of approval of publication was usually around 10 days.
The Chairman of the investigating committee, Tory, Dominic Grieve accused Johnson of "sitting on the report" because it contained damaging allegations about the conduct of Tory politicians.
And the claims were that a friend of Boris Johnson, Alexander Temerko, one-time Russian defense ministry official had recently donated in excess of £1.5m to the Tory Party and that another eight Russian businessmen had also given significant sums of money to the Party.
And the Russians just kept turning up. A female Russian Tory Party donor, Lubov Chernukhin, former wife of  Putin supporter, Vladimir Putin ally, Vladimir Chernukhin, donated around £0.5M  and gifted another £160K to play tennis with Boris.
Grant Shapps, Tory Transport Minister defended the decision to delay publication offering that the government of the day was not allowed to publish anything politically controversial during an election "Purdah" period. But "purdah" was not in force in October for a General Election not due until December.
Cameron asked Putin and other world leaders to speak out against Scottish independence
In 2014 Russia retained the role of the presidency of the influential G8 group of industrial nations placing President Putin in a position of increased influence over world affairs.
Tass, Kremlin's mouthpiece reported that David Cameron had written and warned Putin and many other nations that Scottish independence would "send shockwaves across the whole of Europe".
The news was released a few days after reports of the creation of an anti-separatist alliance between Cameron and the Spanish government.
The Westminster government's anti-independence civil service team also bragged that they had employed underhand tactics and orchestrated the "Project Fear Campaign" globally.
Asked to comment Alex Salmond said, "It is shameful that Cameron refuses to debate in front of the people of Scotland, but is perfectly willing to lobby against Scotland's interests around the world adding credibility to reports that he lobbied the Spanish prime minister to speak out against Scottish independence and this after their foreign minister had already made perfectly clear that Scotland's referendum was a matter for the people of Scotland. This kind of behaviour shows exactly why Scotland should represent our own interests as an independent nation. We will be a responsible global citizen and a good friend to our neighbours in the rest of the UK."
https://www.heraldscotland.com/news/13140055.camerons-plea-to-putin-help-me-stop-salmond/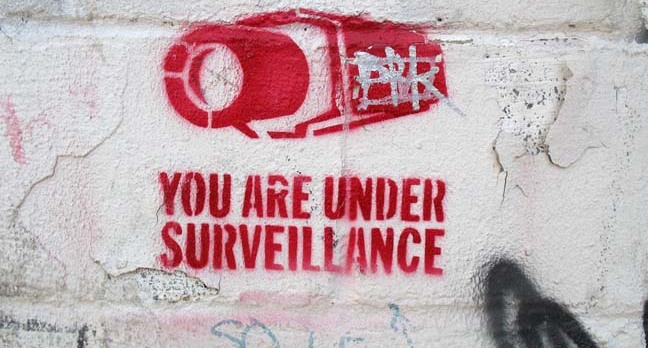 Holyrood targeted by British spooks at GCHQ
SPOOKS have changed top-secret rules so they are free to spy on MSPs. Explosive documents show that the UK's electronic eavesdropping agency last month dumped guidelines that had constrained spies from tapping MSPs' phones or hacking their emails.
The revelations about GCHQ will spark fury at Holyrood and reignite conspiracy theories about the role of the security services in fighting the growth of pro-independence feeling.
They are also likely to bolster fears the intelligence community was monitoring politicians' and activists' communications during the referendum campaign.
The fact that the change to existing guidelines was made in the aftermath of the September 18 vote might be viewed as an action taken to cover previous activities.
Internal policy documents obtained by the Record show GCHQ – responsible for mass surveillance in Britain – had extended the decades-old Wilson doctrine to MSPs until March of this year.
The convention is named after former prime minister Harold Wilson, who pledged in 1966 that MPs' and peers' phones would not be tapped.
In December 1997, then PM Tony Blair said it extended to electronic communication, including emails.
However, the policy was never officially extended to cover the devolved parliaments in Scotland, Wales, and Northern Ireland once they were set up in 1999.
And while GCHQ said it had voluntarily treated MSPs in the same way as MPs until March this year, it can be revealed that they have now changed the policy so MSPs are no longer included.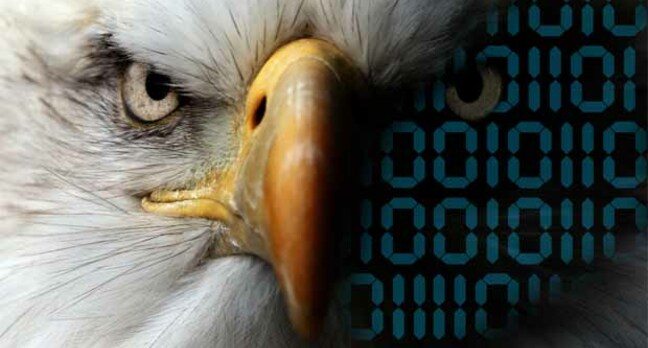 GCHQ taps fiber-optic cables for secret access to world's communications
Britain secretly gained access to the network of cables which carry the world's phone calls and internet traffic and processes vast streams of sensitive personal information which it shares with its American partner, the National Security Agency.
http://www.theguardian.com/uk/2013/jun/21/gchq-cables-secret-world-communications-nsa
The Five Eyes Alliance
The United States, Canada, Britain, Australia, and New Zealand participate together in an electronic eavesdropping cooperative called "The Five Eyes Alliance"
http://www.theatlantic.com/politics/archive/2013/06/is-the-five-eyes-alliance-conspiring-to-spy-on-you/277190/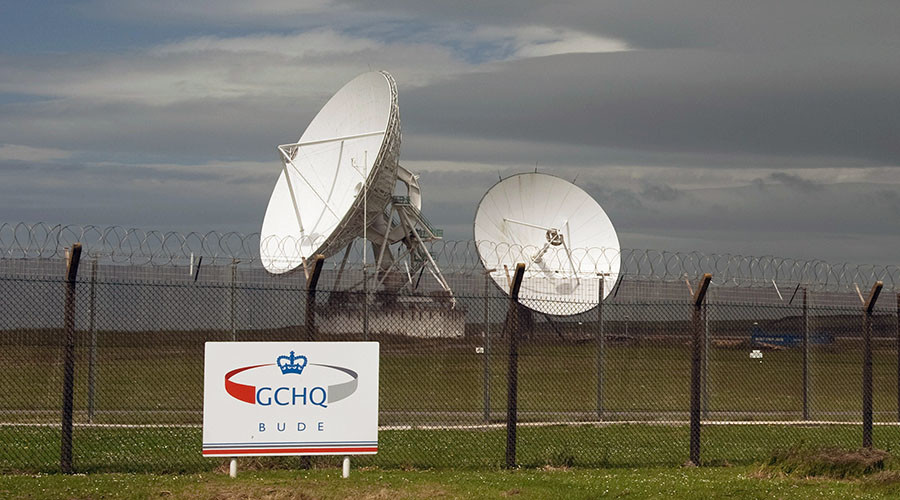 British spies snoop on YouTube and Facebook
The British government taps into the cables carrying the world's web traffic at will and spies on what people are doing on some of the world's most popular social media sites, including YouTube, all without the knowledge or consent of the companies.
http://investigations.nbcnews.com/_news/2014/01/27/22469304-snowden-docs-reveal-british-spies-snooped-on-youtube-and-facebook?lit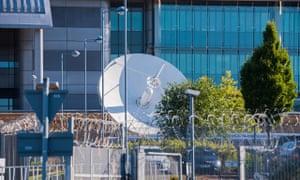 UK spies attacked anonymous hackers
The blunt instrument used by the British secret service to target hackers also interrupted the web communications of political dissidents who did not engage in illegal hacking.
http://www.nbcnews.com/feature/edward-snowden-interview/exclusive-snowden-docs-show-uk-spies-attacked-anonymous-hackers-n21361
British spies use sex and dirty tricks tactics
British spies developed "dirty tricks" for use against nations, hackers, terror groups, suspected criminals, and arms dealers including releasing computer viruses, spying on journalists and diplomats, jamming phones and computers, and using sex to lure targets into "honey traps."
http://www.nbcnews.com/feature/edward-snowden-interview/exclusive-snowden-docs-show-british-spies-used-sex-dirty-tricks-n23091
Brexit removes European human rights court rulings making it illegal for the government and or its agencies to engage in the mass surveillance of the public
The European Court of Human Rights (ECHR) ruled mass surveillance to be illegal.
The Court ruled that article 8 of the European Convention on Human Rights (ECHR) (the right to privacy)  included "sufficiently precise, effective and comprehensive" measures limiting surveillance to only people it suspected of crimes.
But the Tory government National Security Act (2011), contravenes (ECHR) since a minister of the government is able to approve a police request to search people's houses, mail, phones, and laptops if they are seeking to protect national security a process that does not require judicial review or approval. And the law does not provide the circumstances under which the surveillance can be ordered (unlike other parts of the same law).
A minister can also order the surveillance for 90 days and extend it by another 90 days and there is no obligation to delete any of the information gathered during that time once the surveillance is ended. All highly questionable.