13 June 2013: GCHQ taps fibre-optic cables for secret access to world's communications
British spy agency collects and stores vast quantities of global email messages, Facebook posts, internet histories and calls, and shares them with NSA, latest documents from Edward Snowden reveal.
http://www.theguardian.com/uk/2013/jun/21/gchq-cables-secret-world-communications-nsa
25 June 2013: Is 'The Five Eyes Alliance' Conspiring to Spy on You?
Did you know that the United States, Canada, Britain, Australia, and New Zealand participate together in an electronic eavesdropping cooperative called "The Five Eyes Alliance"? Or that Britain "has secretly gained access to the network of cables which carry the world's phone calls and internet traffic and has started to process vast streams of sensitive personal information which it is sharing with its American partner, the National Security Agency"? That's big news, right!
http://www.theatlantic.com/politics/archive/2013/06/is-the-five-eyes-alliance-conspiring-to-spy-on-you/277190/
27 January 2014: Snowden docs reveal British spies snooped on YouTube and Facebook
The British government taps into the cables carrying the world's web traffic at will and spy on what people are doing on some of the world's most popular social media sites, including YouTube, all without the knowledge or consent of the companies.
http://investigations.nbcnews.com/_news/2014/01/27/22469304-snowden-docs-reveal-british-spies-snooped-on-youtube-and-facebook?lite
4 February 2014: Whistleblower Snowden Documents Show UK Spies Attacked Anonymous, Hackers
The blunt instrument the spy unit used to target hackers, however, also interrupted the web communications of political dissidents who did not engage in any illegal hacking. It may also have shut down websites with no connection to Anonymous.
http://www.nbcnews.com/feature/edward-snowden-interview/exclusive-snowden-docs-show-uk-spies-attacked-anonymous-hackers-n21361
7 February 2014: Whistleblower Snowden Documents Show British Spies Used Sex and 'Dirty Tricks'
British spies have developed "dirty tricks" for use against nations, hackers, terror groups, suspected criminals and arms dealers that include releasing computer viruses, spying on journalists and diplomats, jamming phones and computers, and using sex to lure targets into "honey traps."
http://www.nbcnews.com/feature/edward-snowden-interview/exclusive-snowden-docs-show-british-spies-used-sex-dirty-tricks-n23091
24 July 2015: Holyrood targeted by British spooks at GCHQ
SPOOKS have changed top-secret rules so they are free to spy on MSPs. Explosive documents show that the UK's electronic eavesdropping agency last month dumped guidelines which had constrained spies from tapping MSPs' phones or hacking their emails.
The revelations about GCHQ will spark fury at Holyrood and reignite conspiracy theories about the role of the security services in fighting the growth of pro-independence feeling.
They are also likely to bolster fears the intelligence community were monitoring politicians' and activists' communications during the referendum campaign.
The fact that the change to existing guidelines was made in the aftermath of the September 18 vote might be viewed as an action taken to cover previous activities.
Internal policy documents obtained by the Record show GCHQ – responsible for mass surveillance in Britain – had extended the decades-old Wilson doctrine to MSPs until March of this year.
The convention is named after former prime minister Harold Wilson, who pledged in 1966 that MPs' and peers' phones would not be tapped.
In December 1997, then PM Tony Blair said it extended to electronic communication, including emails.
However, the policy was never officially extended to cover the devolved parliaments in Scotland, Wales and Northern Ireland once they were set up in 1999.
And while GCHQ said it had voluntarily treated MSPs in the same way as MPs until March this year, it can be revealed that they have now changed the policy so MSPs are no longer included.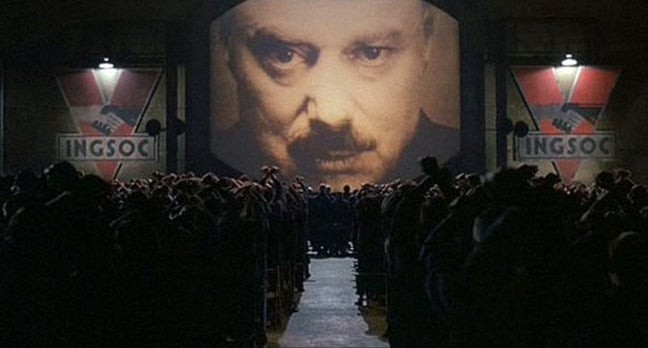 In 2013, the late independent MSP Margo Macdonald asked the head of MI5 for assurances that the UK security services would stay out of the Scottish independence referendum.
It is not known what response she received but in an interview at the time, she said she believed the SNP and the Yes campaign had been infiltrated by the intelligence services.
Details of how the UK spooks are free to spy on MSPs emerged as the UK's most secretive court began a rare public hearing.
It will examine what legal protections are in place to stop interception of elected politicians' communications by the intelligence community.
The hearing of the Investigatory Powers Tribunal in London confirmed the emails and phone calls of MPs and members of the Lords should be protected by Wilson.
But MSPs – along with members of other devolved assemblies and the European Parliament – have no legal protection.
Before March, official guidelines to GCHQ staff said: "As a matter of policy, GCHQ applies the principles of the Wilson doctrine to Members of the House of Commons, Members of the House of Lords, UK MEPs, and Members of the Scottish, Welsh and Northern Irish Assemblies."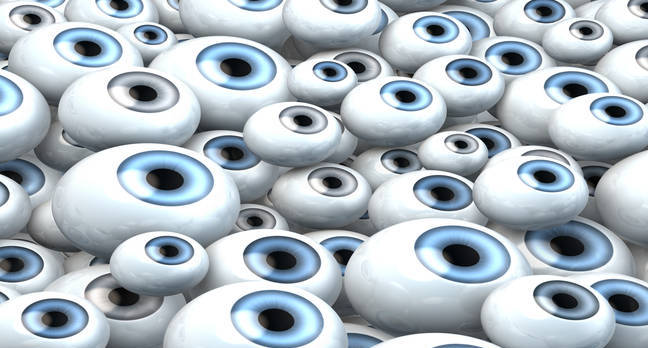 But new guidelines issued last month simply state: "The doctrine does not apply to …. the interception of communications of Members of the European Parliament or devolved assemblies."
In their analysis of the documents, lawyers Ben Jaffey and Jude Bunting said: "All protection for devolved legislators has been removed."
The pair are representing Green Party politicians Caroline Lucas and Lady Jones, who claim disclosures by whistleblower Edward Snowden made it clear GCHQ was capturing their communications – in breach of the Wilson agreement.
http://43877f1ec592b66e73beb19411445756.proxysheep.com/news/scottish-news/snoopgate-scandal-brit-spooks-spying-6127095
14 October 2015: GCHQ given green light to spy on MSPs, court rules
GCHQ is legally allowed to collect and read the private communications of MSPs, MPs and Lords, a court has ruled, overruling a decades old rule which forbade snooping on Westminster politicians.
In a surprise decision, the Investigatory Powers Tribunal (IPT) said the 'Wilson doctrine' did not preclude the bulk collection of data through programs such as Tempora, as exposed by NSA whistleblower Edward Snowden.
Green Party MP Caroline Lucas, who brought the issue to court alongside Baroness Jenny Jones, called the ruling a "blow for parliamentary democracy."
Established by former Labour Prime Minister Harold Wilson in 1966, the rule forbids the interception of communications between MPs and their constituents by police or intelligence agencies. It came in response to complaints from MPs who were concerned their telephones were being tapped by security services.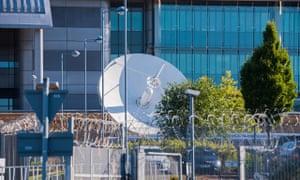 Home Secretary Theresa May recently assured MPs that the decades-old convention remained in force.
"The Wilson doctrine applies, but of course it is subject to proceedings that are taking place at the moment."
In its judgement, the IPT ruled that the Wilson doctrine has in practice "no legal effect."
"The Wilson doctrine does not operate so as to create a substantive legitimate expectation."
"The Wilson doctrine has no legal effect but in practice the [intelligence] agencies must comply with the draft code and with their own guidance. The regime for the interception of parliamentarians' communications is in accordance with the law."
The IPT added that unlike journalists' and lawyers' communications, there is no [European court of human rights] authority for enhanced protection of parliamentarians.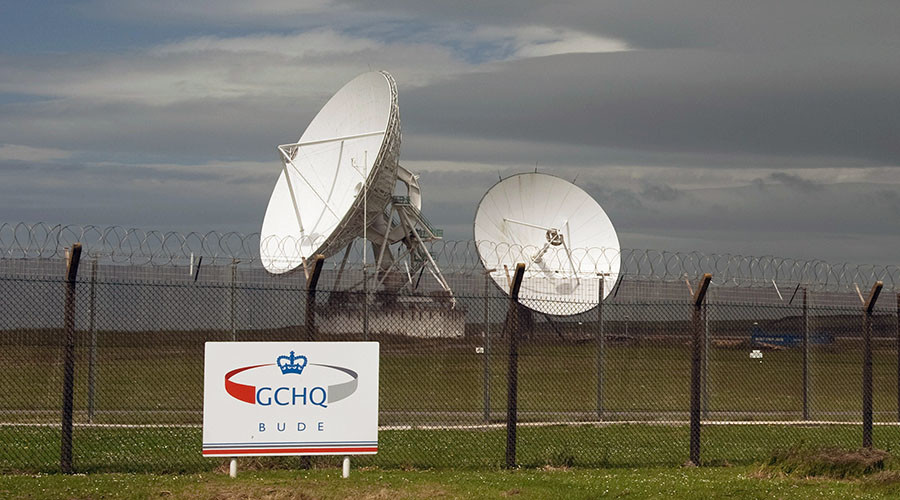 "The Wilson doctrine, as now enunciated and put into effect, highlights a need for caution and circumspection in respect of parliamentarians' communications. But such caution and circumspection will be called for in respect of many other types of confidential and sensitive private communications, which come to be considered under the interception regimes."
Green MPs Caroline Lucas and Jenny Jones condemned the ruling as "deeply worrying."
"This judgement is a body-blow for parliamentary democracy. My constituents have a right to know that their communications with me aren't subject to blanket surveillance – yet this ruling suggests that they have no such protection," said Lucas.
"The prime minister has been deliberately ambiguous on this issue – showing utter disregard for the privacy of those wanting to contact parliamentarians."
https://www.rt.com/uk/318647-gchq-snooping-ministers-lords/
20 January 2016: European human rights court rules mass surveillance illegal -Decision may kill off UK government spying law
The European Court of Human Rights (ECHR) has ruled that mass surveillance is illegal, in a little-noticed case in Hungary.
In a judgement last week, the court ruled that the Hungarian government had violated article 8 of the European Convention on Human Rights (the right to privacy) due to its failure to include "sufficiently precise, effective and comprehensive" measures that would limit surveillance to only people it suspected of crimes.
Under a section of the 2011 National Security Act, a minister of the government is able to approve a police request to search people's houses, mail, phones and laptops if they are seeking to protect national security.
That process does not require judicial review or approval and the law does not provide the circumstances under which the surveillance can be ordered (unlike other parts of the same law). A minister can order the surveillance for 90 days and extend it by another 90 days and there is no obligation to delete any of the information gathered during that time once the surveillance is ended.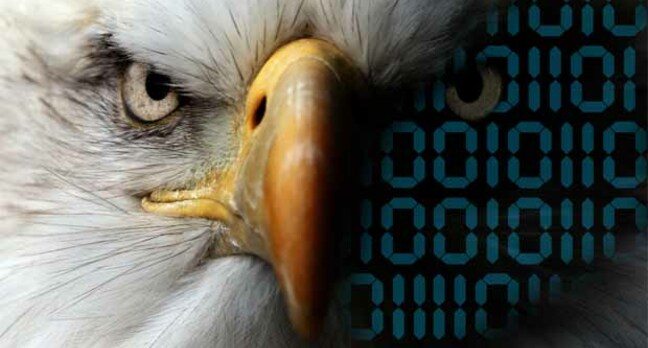 So what does this mean for the UK?
The decision cannot stop the UK government, for example, from passing legislation that allows for mass surveillance.
But it does mean that if the UK does, it will almost certainly be taken to the ECHR and found to have violated the European Convention. The UK government can of course continue to ignore that ruling, but it would face fines and it would lose international standing and reputation.
The Tory government is not a big fan of the court, having previously complained that it is interfering in national issues, as it did when it found that the UK government's effort to extradite convicted terrorist Abu Qatada to Jordan was a violation of human rights, as he would be unlikely to get a fair trial.
In the end, the UK and Jordan agreed to a treaty that meant information extracted from him under torture could not be used in a trial (shortly after he was deported to Jordan and put on trial, found not guilty and released from jail in September 2014). Complete waste of many hundreds of thousands of pounds by the UK government.
As such, the ECHR's rulings have been shown to have a direct and significant impact on the behaviour of countries within the European Union.
http://www.theregister.co.uk/2016/01/20/human_rights_court_rules_mass_surveillance_illegal/