Students perverted the outcome of the 2014 Independence Referendum
A large number of students emigrated to Scotland for around a 3 month period before the referendum with the intention of campaigning for "Better Together."
Recording their place of residence in Scotland gained many of them the right to a vote.
The English Labour Students Vice-Chair (Events & Communications) wrote in his blog.
"This summer I spent almost 12 weeks in Scotland campaigning daily with the "Better Together" campaign.
Actively campaigning to keep Scotland a part of the UK I had some great experiences and met some wonderful voters, being asked in for tea and a blether on countless occasions.
A lot of people like myself, came with me to Scotland to volunteer in what was the most historic vote of our generation.
The reason I chose to spend the summer months campaigning in Scotland was simple.
As an active member of the Labour Party my values are that we achieve more together than we achieve alone, that stands true for the nations of the UK as much as for ordinary people. (Labour Students)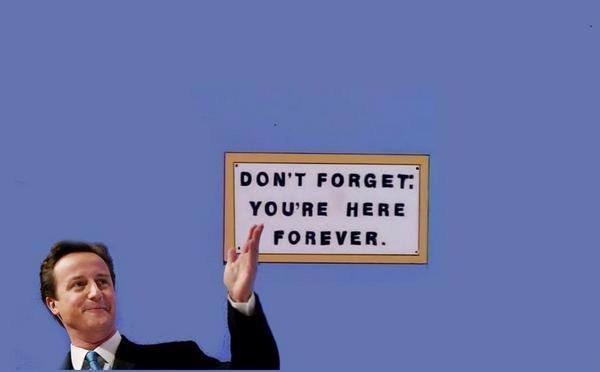 This lot believed the Unionist hype and actively worked against the wishes of Scots
The Scottish Council for Voluntary Organisations (SCVO), the Scottish Trades Union Congress (STUC) and the National Union of Students Scotland (NUS Scotland) all fully supported the "Better Together" campaign, to the hilt.
Expecting their significant support would be given  due credence and their voices would be given priority the group wrote a nice letter to Carmichael requesting that, as significant campaigners they be afforded access to himself so that they would be able to assist in the post referendum strategy planning process.
They were sorely disappointed. Their requests were totally ignored.
Politicians alone would be in charge of any and all measures to be put to Westminster.
The letter:
Dear Mr Carmichael – A New Politics, a New Democracy and a New Scotland
Congratulations to yourself and the "Better Together" team on the result of the Referendum campaign.
The debate over the two and a half years has been exciting and has engaged people in unprecedented numbers.
It has also offered a vision of how a more just and equal society might be created provided the Scottish people can work together to achieve those ends.
The result will hopefully act as the catalyst we need for people, communities, and organisations across all sectors – third, public and private – to work together in a new way to create real change in a new Scotland.
SCVO, STUC and NUS Scotland strongly believe that to deliver fundamental change in Scotland we need to significantly change the way we do things.
We want to see a citizen-led process that works to form Scotland's new constitutional settlement – a new way of doing democracy and making decisions in Scotland, that puts the people first.
This must go beyond the existing model where government consults with communities and involve genuine ownership of the process by the people.
Such a process should, of course, include civil society organisations such as our own which represent those in workplaces, communities and students.
But it also requires a commitment to new ways of engaging citizens and small communities of interest more directly.
As well as shaping Scotland's new constitutional arrangement, this process must consider other aspects of accountability and community empowerment.
It would also provide the foundation for the building of a successful social partnership model, similar to those which exist in many successful small countries in Europe.
Our organisations, and the millions of people in Scotland that we represent, need to know and trust that the people will not be locked out of what happens following this referendum.
We are therefore writing to you to ask you to endorse a citizen-led process to ensure the people decide the next steps for Scotland.
This citizen-led process, rather than one led by politicians alone, would have two elements:
Consideration of more powers for the parliament and consideration of how we empower our people over the decisions that affect their lives:
The citizen-led process looking at powers would potentially keep to the timeline proposed by Gordon Brown, but crucially, it would take the powers offered by the three main unionist parties in the campaign as a starting point and have a mandate to look beyond them.
The second element of the citizen-led process would look beyond constitutional powers, to how we can empower communities and citizens in the decisions that affect their lives.
This would likely have a longer timetable, perhaps in time for the Scottish Parliament elections in 2016.
The benefits of a citizen-led approach is that we will show that we wish to start as we wish to go on, genuinely changing how we make decisions in Scotland, empowering the people of Scotland over the decisions that affect their lives.
The SCVO, STUC and NUS Scotland hope that you will agree to an initial meeting with us, to agree the basis for the citizen-led process we describe and as the start of a process involving a wider range of civil society organisations.
We all recognize that as well as opportunities, Scotland faces significant challenges in the months and years ahead.
Those challenges will be easier to face if citizens feel genuinely empowered to make a difference.
We hope you will agree and we offer you the support of our organisations and our members to make this happen.
Best Regards.
Martin Sime: Chief Executive, SCVO
Grahame Smith: General Secretary, STUC
Gordon Maloney: President, NUS Scotland
CC:
Lord Smith of Kelvin
Johann Lamont MSP, Leader Scottish Labour Party
Willie Rennie MSP, Leader Scottish Liberal-Democrats
Ruth Davidson MSP, Leader Scottish Conservative Party​
An answer, if  there was a reply, was never publicized but a few days after they got an answer and it was not to their liking. A kick in the teeth by the very organisation they had worked so hard for in the months before.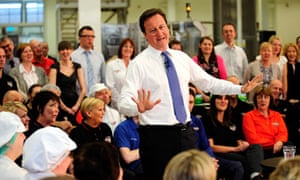 Press reports (1 October 2014)
"A few short days after the much vaunted "Vow" was expanded on by the Unionist "Better Together" campaign and the three Unionist parties are at each other's throats over constitutional reform, as the row over "English votes for English laws" threatens to derail the timetable for the devolution of substantial new powers promised after the "No" vote was delivered by campaigners. "