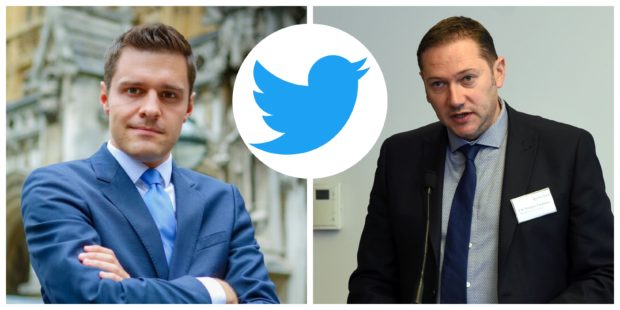 Change of face but no change in policies. They don't have any anyway
Nov 2019: The 2019 General Election
The Scottish Conservatives have announced their candidate for the Aberdeen South seat at the upcoming general election.
Douglas Lumsden, who is currently co-leader of Aberdeen City Council, will defend the Aberdeen South seat, replacing the disgraced Ross Thomson who announced he was standing down, most likely before he was put down by the electorate.
Lumsden, 48, who had no political experience before being first elected as a Scottish Conservative councillor in 2017, lives in Aberdeen with his wife and children and has a background of 20 years experience (the bulk of it with one company) in IT.
In his sales pitch to the people of Aberdeen South he said:
"I am honoured to be selected as the candidate for Aberdeen South but I want to first pay tribute to the hard work and dedication of Ross Thomson over the past two years.
He has made a personal decision to step down, but he has always been a great champion for this city.
The Scottish Conservatives will stand up for the vast majority of Aberdonians who voted against separation in 2014.
We need to stop Nicola Sturgeon, keep Jeremy Corbyn out of Downing Street and get Brexit sorted so that we can all move on and focus on the things that matter."
Nov 2019: Lumsden campaign literature makes no of Brexit or the Tory plans for the future of Scotland. In short, as before there is no manifesto for Scotland
In one page there are 10 mentions of the yet to be called independence referendum, 10 direct attacks on the SNP, many of which address devolved areas and have no relevance to this election, 6 personal attacks on Nicola Sturgeon. and a whopping great amount of 0 mentions of Brexit.
And he goes on and on about the SNP constantly bringing the matter of independence when it is his party that keeps plugging away at since they have nothing to offer Scotland except more misery.
Lumsden's record in the office at Aberdeen City Council, together with his Tory and Labour party colleagues is an appalling litany of incompetence, spin and abject failure.
A few of these are given mention below.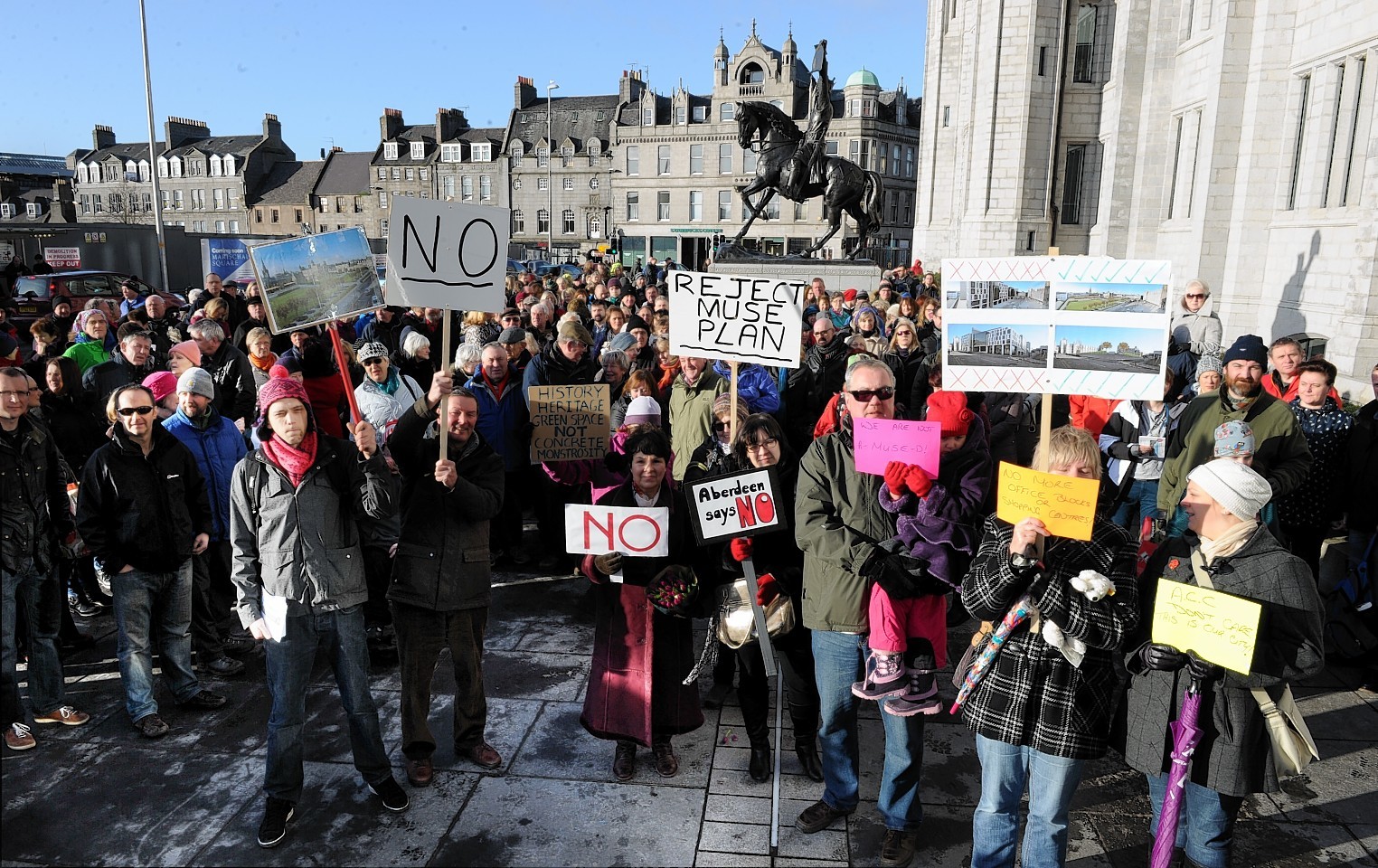 public protest against Tory Councils plans For Marischal Square ignored
31 Aug 2017: UK public finances face twin threat from Brexit and downturn
The Aberdeen City Council leadership has taken the unusual step of accessing City of London money by selling bonds, raising £370m in November 2016 to help finance a massive £1bn capital spending programme.
As well as using the bond markets, the Council is taking out cheap loans from the Public Works Loan Board, a Treasury agency.
But echos of the South Sea Bubble should provide a salutary warning for Douglas Lumsden and the Aberdeen City Council
Noting his employment history is in IT the financial commitment raises questions over just what qualifications should be required before allowing councillors to spend public money on speculative deals.
This is relevant since the City of London financiers are a smart bunch of operators and the jungle that they survive in is no place for the inexperienced.
These guys do not take prisoners and will stuff Aberdeen Council if the opportunity arises.
The foregoing is witnessed by the 2014 downturn in the oil industry, of which the Unionist parties made a great play on during the referendum campaign, claiming the volatility of the market was such that an independent Scottish Government would not be able to survive its financial rise and fall.
Yet only three years later, with the market on the up the Tory Labour Coalition in Aberdeen have opened the city up to the same rising and falling oil market.
It would be disastrous for Aberdeen if there was a wibbly-wobbly occurrence and/or the City of London speculators short moneyed the Council.
Large debts and no money to even meet the interest charges.
Unemployment in Aberdeen could rise by around 50%.
Nice one Mr Lumsden.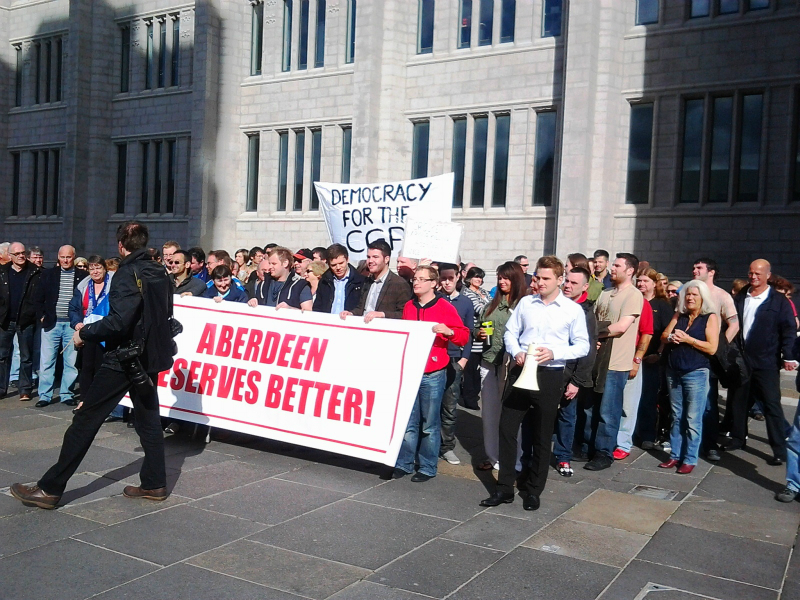 6 Feb 2018: Aberdeen City Council's newly formed "strategic transformation committee" intends to significantly increase the number of civil servants working for the city council and to review the new committees proposed 5 years, £125 million cuts proposals.
A total of 13 chief officer posts are being created with salaries ranging from around £58,000 to £85,000 – with councillors asked to potentially approve hiring a "recruitment partner" and advertising campaign.
These are below the £115,000 director posts which were appointed last month. (Ready reckoner throws up an all cost spend on the new committee of over 5 years of approximately £8.5million). Crazy economics.
12 Feb 2018: Aberdeens Co-Council leader admits concedes that contracting out of many services by the council, to save money has been an abject failure and the bulk of services are to be brought back in-house achieving savings of around £17million against an annual spend of around £445million.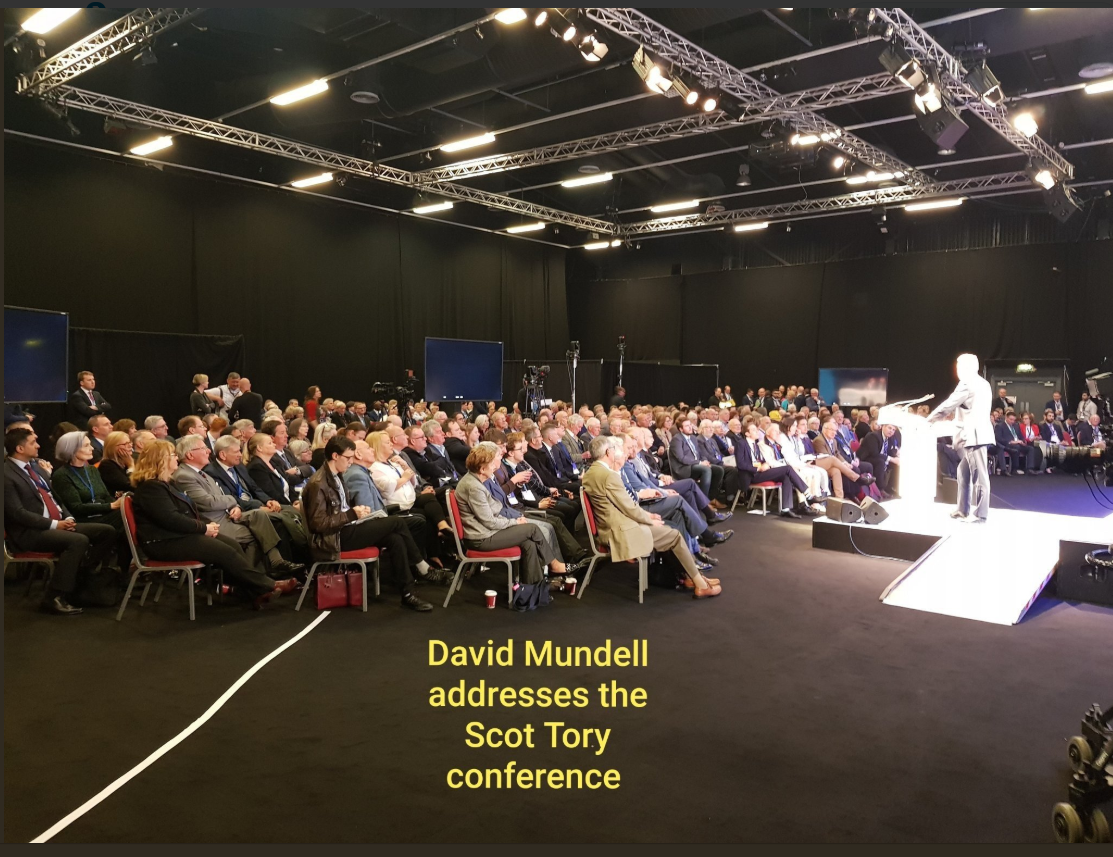 12 Feb 2018: Aberdeen councillors have revealed that 370 full-time equivalent posts are to be slashed within months.
The first council staff knew of the job losses was over the internet in a statement released by the London Stock Exchange. This novel approach to telling staff their number was up has been brought about by the council raising cash on the London Stock Exchange, (at extortionate interest rates) for its many overspending grandiose development projects.
The SNP group leader Stephen Flynn said:
"These job cuts are a direct result of the administration's inability to manage the books for the last six years coupled with their blinkered desire to move to a new target operating model."
Aberdeen Tory Councillor lives in Dubai but I keep in touch with my constituents says he!!
9 Mar 2018: Aberdeen Council is preparing to introduce "Barneys Bikes" a cycle hire scheme in the city. It is hoped the project will be delivered using European funding. Not much chance of that then what with Labour and the Tories fanatical push on Brexit implementation.
Tory Party conference
14 Mar 2018: Aberdeen's new exhibition and conference centre will be open by next autumn. An opening cost of £185million rose to £333million over a period of 4 years it took to complete the project.
Yup!! I'm still here in Dubai. Weathers nicer than in Aberdeen
3 Dec 2019: Council spending on temporary agency staff has rocketed in the Granite City in just three months this year.
Figures presented to the local authority operations committee show that spending has increased by nearly £700,000 across several departments, including the bereavement, building services, environmental services, roads and infrastructure and waste departments between January and March. So much for the savings.
All under one banner march Aberdeen 2019
27 Feb 2019: Public toilets, libraries and community centres and all lollipop men and women could be axed under 'heartbreaking' Aberdeen City Council budget plans in an effort save £45 million over the next year.
2 Mar 2019: The multi-million-pound projected cost of redeveloping Union Terrace Gardens is spiralling out of control and SNP opposition councillors have said they will be voting against the park's long-awaited transformation, which does not have the support of the residents of Aberdeen in any event.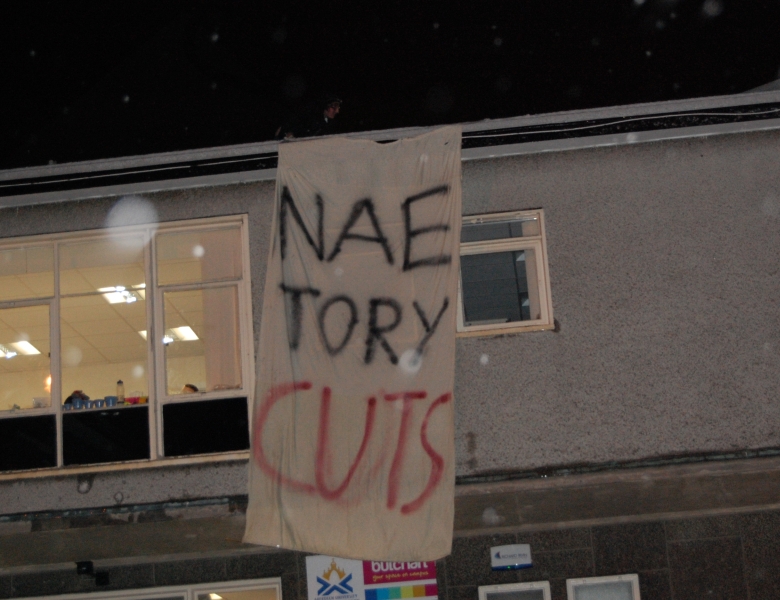 2 Mar 2019: The price of the long-awaited revamp of Aberdeen Art Gallery has rocketed by £4.5 million, according to newly-published council papers.
Craigiebutler and Seafield get all the redevelopment money. Lucky sods!!
4 Mar 2019: Aberdeen City Council is spending more than £115,000 a day paying back loan debt – a sum higher than the hefty budget shortfall it is preparing to tackle.
26 Jul 2019: Aberdeen council bosses have taken out two new loans totalling £40million this year raising the level of city debt to more than £1billion.
30 Nov 2019: Cash-strapped Aberdeen City Council bosses must make tens of million in cuts next year, months after slashing more than £40 million from budgets.
City council officers say the council will have to trim nearly £38 million in spending – a cut of around 8%.
City council bosses have already introduced a radical shake-up of the local authority with the aim of saving £250 million over five years.
The paper predicts deeper cuts to come – with a shortfall of £80 million predicted in 2021/22.
Opposition groups have questioned their spending priorities – pointing to numerous over-budgeted projects and the scary certainty that Douglas Lumsden and his administration will be paying back almost £50 million interest on debt in the coming year.
Thanks to the Press and Journal who provided the bulk of the content which allowed me to compile this blog