Baroness Smith, David Mundell, Catherine Smith, Michael Gove and Lord McCluskey at the launch of the centre
The Glasgow University supported John Smith Centre is an insidious development that will adversely impact upon Scottish politics.
This warning might possibly fall upon many deaf ears but it is my intention to post/repost articles that amplify and support of my concerns.
For information: amid many differences between "Old Labour" and "New Labour" is that "New Labour" is Fabian. Tony Blair and Gordon Brown are Fabians.
The ultimate objective of the Fabians is to create a One World ('Third Way') government. This links to the "New World Order" project financed and controlled by the USA.
Fabian New Labour has developed and implemented the secretive "educational charity", "Common Purpose", which controls many aspects of local and mainstream politics and the media (BBC).
More on "Common Purpose" here: http://www.stopcp.com and here: http://www.cpexposed.com .
In Blair then Brown the NWO/Bilderberg movement enjoyed the guarantee that the UK government would manipulate the electorate and parliament to support their efforts without question. War and War and yet more War. All unjustified.
John Smith was a Bilderberger!!
The SNP should be alerted to the dangers of unwarranted and mischevious statements from persons with an interest in the Centre, designed to cause political instability.
‌‌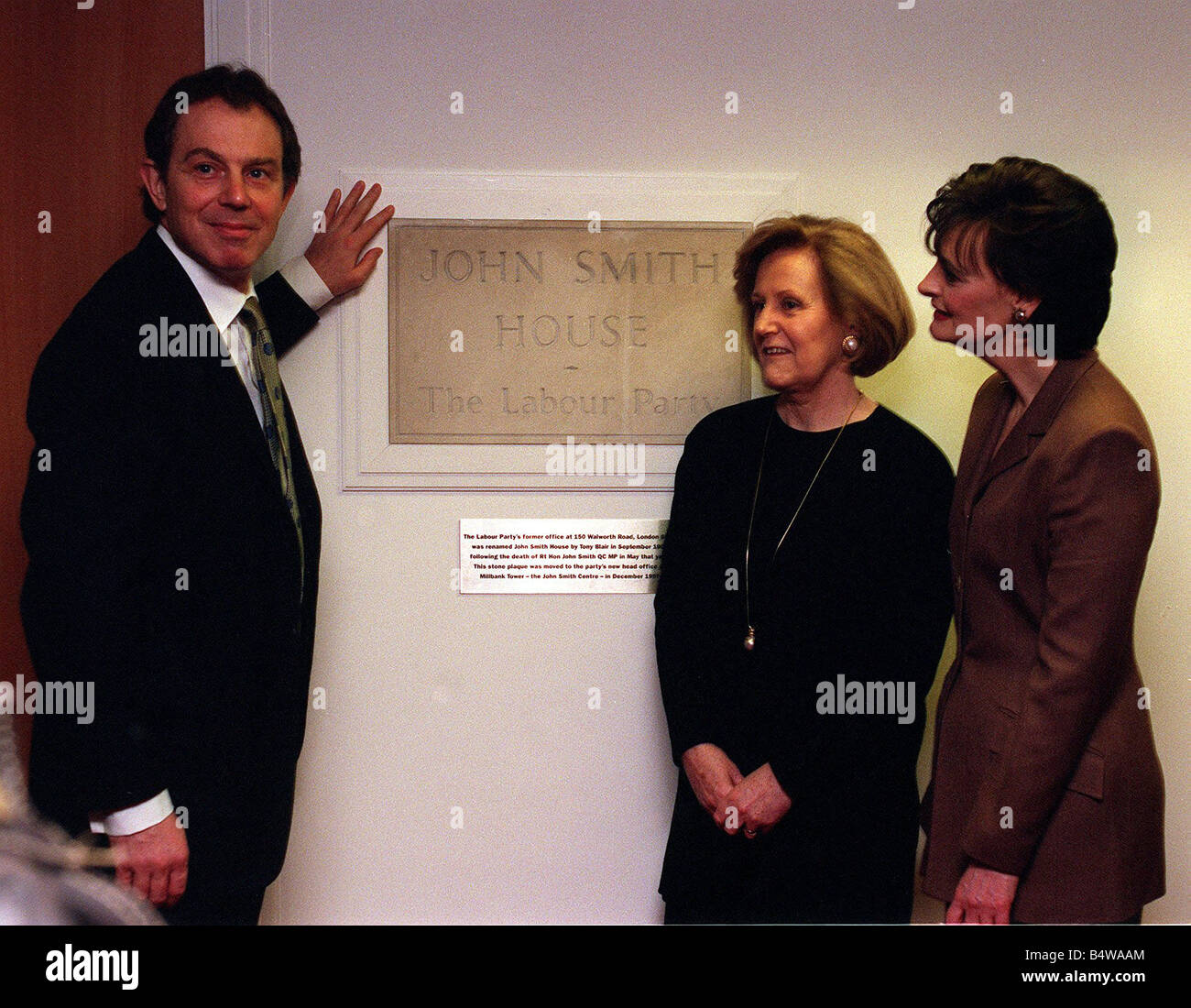 John Smith centre for public policy
The John Smith Centre Board oversees the conduct, leadership and management of the Centre and includes members of the Smith family, University of Glasgow alumni, public service practitioners and academic staff.
The Board sets the priorities; benchmarks best practice; and reviews performance to enable the Centre to achieve its aim to promote trust in politics and public service and to empower and attract more people to contribute to public life.
The Board
Catherine Smith (Chair): Catherine is John Smith's youngest daughter.
Professor Anne Anderson OBE: multi disciplinary educational activist.
Rt Hon Ed Balls: Was on Strictly Come Dancing. Hard right "new Labour" politician
Dr Matt Carter: Right wing "New Labour" political strategist. Tony Blair's man.
Rt Hon Ruth Davidson MSP: Leader of the Tory party Branch Office in Scotland. What the hell drove her to join this lot??
David Muir: Ultra right wing "New Labour" strategist. Gordom Brown's man.
The Baroness Smith of Gilmorehill: Created a peer in 1995. Long career in the secret services. Widow of Labour Party Leader the late John Smith
Andrew Wilson: A banker:From 2003 he held a number of posts at the RBS Group, including Deputy Chief Economist and through the banking crisis as Head of Group Communications.  Founder of political media company, Charlotte Street Partners.
Kezia Dugdale: Former leader of the Labour Party in Scotland has been appointed Director of the Centre.
Tony Blair's brutal epitaph to the career of John Smith
Blair predicted to his wife that John Smith would die prematurely and he would win the race to become the next Labour leader, not Gordon Brown.
He made the "strange" statement during a stay in a French hotel with his family in April 2004, the month before Smith suffered a fatal heart attack.
Blair woke his wife, Cherie, one morning and told her: "If John dies, I will be leader, not Gordon. And somehow, I think this will happen. I just think it will."
Smith had suffered a previous serious heart attack in 1988 and Blair argued this was thanks to his lifestyle and, in particular, his heavy drinking.
Branding Smith a "stupendous toper", Blair wrote: "He could drink in a way I have never seen before or since. If there was an Olympic medal for drinking, John would have contended with such superiority that after a few rounds the rest of the field would have simply shaken their heads and banished themselves from the track."
https://www.telegraph.co.uk/news/politics/tony-blair/7976017/Tony-Blair-predicted-John-Smiths-early-death.html