Alex Salmond – Is This His Political Obituary
Seen as one of the most talented politicians of his generation, Alex already had a high-profile in Scottish politics before he won two historic Holyrood elections as SNP leader, securing the mandate to hold a referendum on Scottish independence in the process.
Born in 1954 in Linlithgow, he graduated from St Andrews University and began a career in economics, working for the Scottish Office and the Royal Bank of Scotland.
He served as party leader from 1990, standing down after 10 years only to make a dramatic comeback to the SNP's top job before winning the 2007 Holyrood election.
He began his parliamentary career as MP for Banff and Buchan in 1987, building a small team of dedicated supporters who would remain loyal throughout his time in politics.
Often derided by his political opponents as arrogant and self-serving, he nonetheless succeeded in turning his party into the most popular in the history of devolution, on his platform of fighting for Scottish interests.
Despite a hard-fought campaign on the "Yes" side, voters rejected independence by 55% to 45% in the 18 September vote and, the following day, Alex  announced he was standing down as first minister and SNP leader.
At the time of his unexpected resignation he could not have foreseen the landslide SNP victory (gained only six months later) in the 2015 General Election.  A success brought about by the disgraceful backsliding of "Unionist" politicians, their Civil Service helpers and other parties interested only in the containment of Scots within the existing political constraints.
The much touted joint Unionist commitment to fully implement their "Vow" !!!!……to devolve powers to Scotland, just short of independence, proved to be a "lie" that broke the hearts of many Scots who had voted to remain in the Union only on the substance of "Unionist! promises.
Private polling, coupled with a massive increase in the membership, in the months before the election provided early indication of a marked upturn in the fortunes of the Party.
The new blood intake included a number of gifted individuals, many of whom were selected to stand as parliamentary candidates throughout Scotland. The battle for the hearts, minds and votes of Scots was taken up, once again by those who would not be denied freedom from the oppressive Westminster political machine.
Alex, semi-retired from active politics by many, consulted the Party heirarchy and gained support for a challenge for the Banff & Buchan constituency. Which he subsequently won.
The fifty-six 56 MP's, many of them new to politics, realised early on that they would need to overcome a "Westminster" bias against Scottish politicians.
Rich with talent and enthusiasm but lacking political experience the SNP "block", of MP's appointed Angus Roberston to lead it.
Alex took on the role of Foreign Affairs spokesman for the Party ensuring his place at Westminster would be productive but excluding any political input into events in Scotland.
Well able to deal with the tricks of a truculent "Speaker" and the Unionist majority in the Commons he commanded the Commons stage when he spoke to his brief but there was a sadness noting him sitting on the fringe of the SNP group (after so many years viewing his centre stage domination of the Holyrood debating chamber) allowing his leader, Angus Robertson the centre stage.
The unexpected 2017 General Election provided Alex with another  opportunity to bow out of Scottish politics, so that, as an elder statesman he would be able to further develop his interest in foreign affairs, perhaps through the many media outlets who had provided him with numerous appearances over the years.
Spurning the chance of a new political direction he decided to stand, (against advice from those closest to him) once again, for a seat at Westminster, representing Banff and Buchan.
But he, (as did many others in the party) had misread the political scene.
The influence of the large body of SNP MP's at Westminster had been of little consequence when set against the blatant refusal by the Unionist parties to uphold their 2014 referendum promise to devolve additional powers to the Scottish parliament.
And the campaign managers of the Scottish branches of the Unionist Parties, agreed to assist each other, easing their activity where they had little chance of gaining a seat and in many cases promoting the cause of the Unionist candidates.
Faced with this scenario Alex and many other SNP candidates failed in their bids for re-election.
Alex accepted a need to change direction and investigated a number of media opportunities, the most promising being employment as the editor of a major Scottish tabloid newspaper.
This failed to materialise, due to the application of pressure from major finanacial backers and in consequence Alex became dependent on appearance invitations from the right wing media and BBC. But shock and horror, he was denied that platform through the Unionist controlled entities.
Lesser persons would have given up the ghost by now. But not Alex who turned to the english language television and radio station, Russia Today (RT) and, having been given written assurances there would be no censorship or any other adverse pressure applied to himself, his guests or content, he signed up to produce and present a weekly current affairs television show.
The show proved to be a hit with viewers (it still is) and with his future assured Alex was a happy bunny once again. All's well that ends well.
Clockwise from left: Robin Sturgeon, Harry Murrell, Jim Owens, Ethan Owens, 17, Cameron Coyne, 14, Gillian Owens, Ross Coyne, 12, husband Peter Murrell, Finlay Coyne, 8, Joan Sturgeon, Nicola Sturgeon, Harriet Owens, 8
Nicola Sturgeon – Alex Salmond's Protege
Nicola was born in the North Ayrshire town of Irvine in 1970. She joined the SNP at the age of 16, when Margaret Thatcher was prime minister.
She said her decision to become an SNP member rather than Labour was borne from a "strong feeling that it was wrong for Scotland to be governed by a Tory government that we hadn't elected" and that the country would only truly prosper with independence.
After studying law at Glasgow University and working as a solicitor at the city's Drumchapel Law Centre, Nicola's entry into full-time politics came at the age of 29, when she was elected to the new Holyrood parliament, in 1999, as a Glasgow regional MSP.
She gained an early reputation for being overly serious, which earned her the nickname "nippy sweetie".
After the SNP's victory in the 2007 election, Nicola became Scotland's Deputy First Minister and Health Secretary, seeing through popular SNP pledges such as the reversal of A&E closures and the abolition of prescription charges.
She also won praise for her handling of the swine flu crisis, and played a large part in the SNP's historic majority in the 2011 election.
Nicola later described the result – and the dismantling of Labour strongholds across the country – as having broken the mould of Scottish politics, and put the SNP's success down to being "in touch with the country it served".
She subsequently accepted one of the Scottish government's biggest roles, overseeing the 2014 independence referendum, and was the obvious successor to Alex when he stood down as both first minister and SNP leader after voters rejected independence.
In her first six months in the job, Nicola led the SNP to a stunning success in the 2015 General Election, when the party won 56 of the 59 seats in Scotland.
The party also won a third successive victory in the Scottish Parliament election on 5 May 2016, when it won 63 of the 129 seats – short of a majority, but guaranteeing that Nicola would remain as first minister.
Nicola, married Peter Murrell, Chief Executive of the SNP in 2010, after meeting 15 years previously at an SNP youth weekend in Aberdeenshire.
Nicola Sturgeon and her Feminist Agenda
Nicola used her acceptance speech as First Minister to try to reassure opponents her administration would be more than just a vehicle for constitutional campaigning.
But she dwelled longest on her achievement of becoming the first woman to lead the Scottish Government. Her election showed "the sky's the limit" for women and girls across the country, she told MSPs before adding:
"But it is what I do as First Minister that will matter more – much more – than the example I set by simply holding the office."
Looking up towards her niece Harriet, eight, in the gallery, she added:
"She doesn't yet know about the gender pay gap or under-representation or the barriers, like high childcare costs, that make it so hard for so many women to work and pursue careers.
My fervent hope is that she never will; that by the time she is a young woman, she will have no need to know about any of these issues because they will have been consigned to history.
If, during my tenure as First Minister, I can play a part in making that so, for my niece and for every other little girl in this country, I will be very happy indeed."
Nicola also paid tribute to her predecessor, Mr Salmond stating:
"Without the guidance and support that Alex has given me over more than 20 years, it is unlikely I would standing here. I know that I will continue to seek his wise counsel and, who knows, from time to time, he might seek mine too!"
Peter Murrell – Scotland's First Laddie?
Peter was born, in Leith, Edinburgh, on 8 December 1964. He attended his local comprehensive, Craigmount High School, then attended Glasgow University. He is not listed as an alumni so it follows he did not finish his degree.
Peter loved music and like many people from Leith he was won over to the Nationalist cause by the Leith born twins, "The Proclaimers" who, at their gigs circulate leaflets promoting the SNP and independence.
He and his close friend, Party stalwart, Angus Robertson, joined the SNP in 1984 and soon became active in the movement.
Angus later left politics for a time taking up a career in journalism with the BBC but Peter chose to remain in Edinburgh and subsequent employment with the Party HQ, in Leith. He never left.
Members of Peter's family were "new tech activated" and their enthusiasm infected Peter who readily accepted the need to introduce new technology into the daily running of the offices and other operations. It was this early foresight that impressed the Party heirarchy who gave him the authority to expand his activities further developing the use of IT within the Party. The benefits of this foresight would manifest with the Party successes later in Peter's career.
The mastermind of the SNP's success is also married to Nicola Sturgeon, Scotland's first female First Minister.
It is fair to say the huge surge in party 'newbies' after the 2014 independence referendum brought a measure of solace to himself, a man who devoted his professional life – and much of his personal one – to the cause of nationalism.
But, Peter is not just married to the leader of the SNP. He is in his own right one of the party's most powerful and dedicated generals.
Alex Salmond and Nicola Sturgeon might have been the public faces of the 2014, independence campaign – but the First Minister's husband was one of its key architects and there is little question that he emerged as one of its biggest winners.
Peter Murrell – Chief Executive and Campaigns Manager
Peter is a passionate Nationalist who,in his early twenty's, at the start of his tenure with the Party, decided his political career would be best achieved if he worked behind the scenes.
He was part of Alex Salmond's constituency office team in Peterhead and it was Alex who recognised his talents and sponsored his rise through the party ranks. The two have remained close ever since.
Few people know him well. Rarely seen, except at elections and at Party events, he is nearly always present in the main auditorium, usually standing in the shadows to the side of the stage whispering instructions to Cabinet ministers as they prepare to make keynote speeches.
A powerful and dedicated general blessed with a level of authority more comprehensive than the casual watcher could possibly realise.
By 2001, he was one of the key players in the SNP "back room" and replaced Mike Russell, as Chief Executive.
Under the leadership of John Swinney he assisted with the organisation and delivery of the disastrous 2003 Holyrood elections, in which the Party lost eight seats.
John Swinney resigned as SNP leader in 2004 and Nicola Sturgeon launched a bid for the leadership of the Party, before withdrawing from the contest after Alex Salmond announced his intention to add his name to the list of contenders.
Nicola subsequently agreed to take on the role of Deputy leader of the Party and to "stand in" for him as the Party's "Holyrood leader" while he remained an MP at Westminster.
The return of Alex Salmond brought promotion to Angus Robertson, who was appointed to the crucial new role of, "Party Campaigns Director".
Angus made his mark soon after when, in 2006 he announced there would be a meeting at the Speyside hotel, Craigellachie, to be attended by the best of the Party's "next generation". Many of whom are still leading Party members today.
Alex Salmond, his then deputy, Nicola Sturgeon, and other key elected members, including Peter Murrell, were left out of the mix to encourage freedom of expression.
The group revisited three important points that would become the mantra of 2006:
1. The 2007 election would be a two-horse race.
2. Only the SNP could beat Labour.
3. It was a straight choice between Alex Salmond and Jack McConnell.
The meeting also complimented a process of reform already under way at Party Headquarters in Edinburgh, in place at the instigation of Peter Murrell.
The process crucially included the development of the then cutting-edge "Activate" computer-based, campaigning data management system and a, "Campaign Plan" comprising five key factors:
1. Communication
2. Governance
3. Message
4. Organisation
5. Resource.
Timelines were agreed for the routine measurement and monitoring of objectives at weekly meetings before, then daily during the last weeks of the campaign before polling. Including:
1. Objectives
2. Critical success factors
3. Performance targets
4. Performance measures
5. Benefits and actions
The unfuddled approach to campaigning, organised and directed by Peter,  ensured the Party would first gain power at Holyrood in 2007 then retain it with a landslide victory in 2011 and to hold a referendum in 2014.
No easy achievement since at the start of 2011 it seemed Labour was in the ascendancy and some senior members of the Party cast doubt on the strategy of the campaign.
Keeping his cool Peter circulated a memo declaring: "We are winning. We are winning with an overall majority and we will win an "independence referendum." Stirring stuff indeed!!
There was an acceptance that Peter was an invaluable Party asset and he was rewarded with a marked increase in his remuneration package which soared from £35k to more than £100k.
2014 Referendum
Having achieved the first two objectives with clinical proficiency, the third began with polls indicating the "No" campaign would prevail with ease since it appeared only around 25% of Scots would commit to supporting independence.
But fortunes changed as the campaign progressed through the summer of 2014 and by early September polls declared the outcome to be too close to call.
In response and in a desperate panic, only a week before the day of voting and therefore "illegal",  the "Unionists" published, then heavily promoted "new" offers of greatly increased devolved powers, just short of "home rule".
The BBC and other media outlets further assisted the effort orchestrating  skullduggery and delivering it through mass media subversive tactics resulting in the pendulum swinging back in favour of the "No" campaign.
Scotland voted "No" to independence on Thursday 18 September 2014, recording Alex Salmond's place in history, as the man who just failed to lead his country to independence.
But it was not a "one man band" effort. He was ably assisted by Peter  whose performance was commented on by the founder of Edinburgh PR firm Charlotte Street Partners, former MSP Andrew Wilson, who said:
Peter is extremely well-liked by everyone I know and I don't think we've ever had a better chief executive. He is really professional at his job, but is not a professional politician in the sense that he doesn't ever seek the limelight. He doesn't want kudos or anything for himself, he's just assiduously gone about doing his job for such a long time and done it extraordinarily well. A key architect."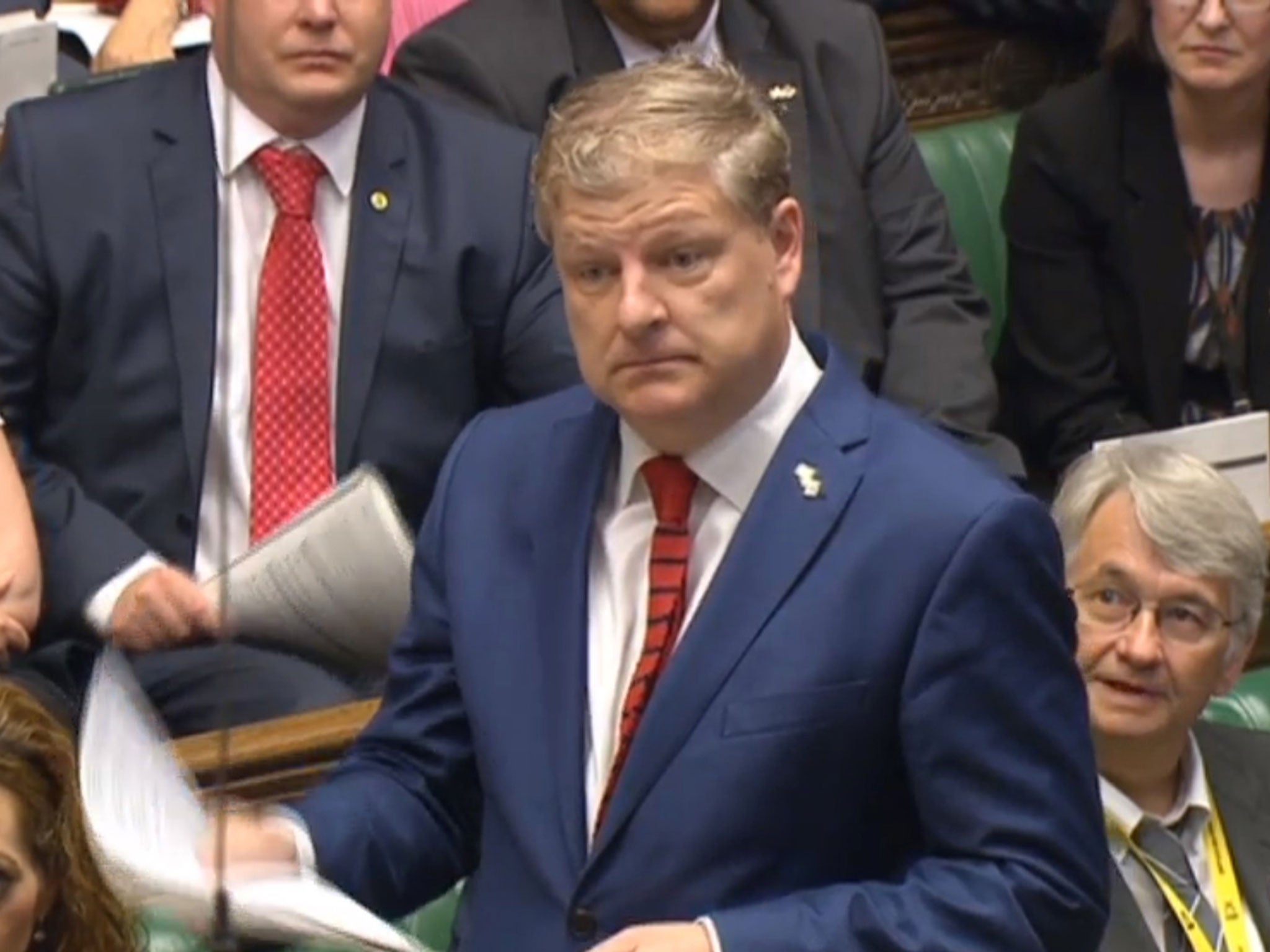 Scottish Voters Angry at Unionist Backsliding On Their Promises Turn To The SNP
Angus Robertson conceded that after the 2014 referendum, no one within the party predicted or planned for what happened next. He said:
"Nobody could have planned for what happened soon after the referendum. People joined the SNP online, others tweeted, 'I've just joined the SNP, why don't you'? It was like watching something happening that you had no control of. It took up a momentum all on its own….. It was clear that something big was happening and nobody could have foreseen then that the membership levels would continue rising …… breaking all kinds of records.  and it wasn't something that was politically directed."
Hindsight can play tricks but I also don't think anybody could have seen the Nicola phenomenon. It was a conjoining of a number of different factors:
1. Her great talents, which everybody in politics in Scotland has known for a long time.
2. Her taking office at exactly the right time, with her very particular communication skills, style and empathy, which evidently connected very powerfully with the electorate
3. Alex Salmond demitting office and  speedily confirming his candidacy for Westminster."
The SNP Landslide Victory in the 2015 General Election
The campaign committed the Party to a rejection of the punishing austerity policies inflicted on Scotland by uncaring Unionist politicians. To stand up for Scotland and on the promised delivery of new devolved powers.
The performance of Nicola Sturgeon in the debates, (UK and Scottish) was outstanding and persuaded Scots to the view that SNP reflected their hopes and ambitions.
The participation of record numbers of supporters and volunteers and a very talented range of candidates in the election greatly enhanced the campaign.
The election resulted in a landslide for the SNP who returned 56 MP's to Westminster, leaving just three, to be shared with the Unionist parties.
Angus Robertson, who  was appointed to lead the SNP team of MP's at Westminster, said:
"Westminster is going through culture shock in coming to terms with the fact the SNP did so well in the election. That we are here in such strong numbers, elected as Scots who support independence, is also not lost on them. We were elected to pursue an anti-austerity agenda and more devolved powers for Scotland. and we will do just that."