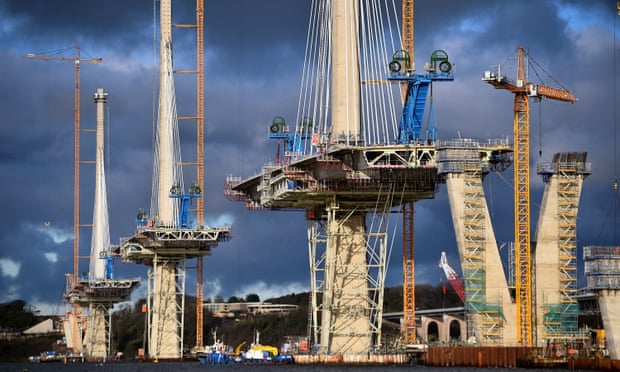 23 November 2016: Scotland to receive an £800m Boost to its Capital Budget (spread-over 5 years)
The money will be allocated to the Scottish Government over the five years through to 2020-21, as a result of increased infrastructure spending announced in the Autumn Statement.
But the money comes after reductions to the amount the Holyrood administration has to spend, which SNP ministers have branded "unacceptable".
Prior to the Chancellor's statement, Scottish Finance Secretary Derek Mackay said: "Our discretionary budget will have been cut by £3.3 billion in real terms, or 10.6%, since 2010-11 and within this, our capital budget will have fallen by £600 million, or 15.7%."
https://www.sundaypost.com/fp/autumn-statement-800m-scotland-hammond/
Comment: Tory government hypocrisy – Massive budget cuts over 5 years balanced by a few heavily promoted projects worth a pittance.
Government spending on the maintenance of the UK's existing physical assets and development of new projects — schools, hospitals, housing, roads, bridges, tunnels, rail, equipment and energy projects — has been ruthlessly reduced, (over £15bn) by the Conservative government, since 2010.
The foregoing conflicts with every budget statement, made by the Chancellor of the Exchequer (from 2010 to 2016) who formally committed the government to an increase in capital expenditure, in real terms in each financial year.
Between 2009-10 and 2013-14 capital allocations to schools, communities and local government was reduced by nearly 60% following a government decision to cut many previously approved projects, including the Labour government's Building for Schools programme of works project in 2010. The capital spend on housing was cut by nearly 65% in the same period and whilst the level of cuts in Health and Defence was much less these services were still unable to complete essential capital works.
Mandatory cuts were also imposed without regard to recurring financial commitments in support around 1000 PFI schemes costing around 4bn annually (a commitment expected to be in place for for at least 30 years at a cost to the UK of £120bn plus.) Noteworthy is the added burden at the end of contract period of either renewing agreements or a purchase of the estate, (which would be prohibitive.)
The UK's highways bodies invested heavily in PFI (about triple the level of other agencies). This does not bode well for the future of the highways North of London with the massively expensive imminent HS2 development on the horizon taking priority. But the highway PFI will continue to be a drain on capital finances.