4 July 2016: The United Kingdom and its exit from the European Union.
Road Transport
Trade agreements will have to be renegotiated and UK legislation decoupled from EU regulations. Depending on negotiations, a full Brexit – which includes an exit from the European Economic Area – seems likely, to be followed by the re-imposition of a 'hard border' between Britain and the countries remaining in the EU. Where will that border be?
Between the continent and England, certainly; between Northern Ireland and the Republic, possibly; but also, potentially, between England and a Scotland that somehow manages to persuade the rest of the EU that it is still part of it. If Brexit were comprehensive, trucks crossing those borders may again require the paperwork that drivers had to deal with prior to 1993 and the opening of the single European market. Carnets to cross borders, finite in number, may have to be applied for. http://transportoperator.co.uk/2016/07/04/how-brexit-could-affect-road-transport/

Maritime Transport
The maritime industry would be the most directly affected, given the importance of freight to the sector. Any changes in trading patterns would be especially relevant for UK ports, which themselves are responsible for handling around 90% of the UK's trade.
Under Brexit, the UK would lose the ability to trade freely with EU member states, at least until and unless a free trade agreement is put in place, which would have the following implications. (Delays in negotiations could mean a significant period trading under World Trade Organization, WTO, agreements.)
1. UK trade would be subject to tariffs and import duties. In the WTO scenario, trade between the UK and EU member states would take place under most-favoured nation tariffs. In 2014 the EU's average tariff rate was 5.3%.
2. UK trade would be subject to customs clearance. There would also be an increase in administrative costs. According to the WTO, around 8% of the financial cost of importing goods by sea comes from customs clearance. The World Bank estimates that the customs clearance process adds around a day to the import process for a single freight container. However, for multi-stop journeys through Europe, separate customs checks would be needed for each country a lorry had travelled through. Instead of a seamless journey off a ferry and onto a motorway, a lorry would have to wait while each separate pallet is checked, requiring extensive investment in parking facilities at UK ports and/or extensive queues in France (if customs clearance were moved there) or UK port towns.
Overall, World Bank estimates suggest that the additional customs requirements could add costs to trade. However, the scope of the impact is potentially more important. The EU is the UK's largest trading partner. Some 49% of the UK's trade in goods is with EU members. There is also evidence of a large increase in trade under EU membership. HM Treasury estimates show that EU membership increases trade with EU members by between 68% and 85% relative to a baseline position of WTO membership.
http://www.oxera.com/Latest-Thinking/Agenda/2016/Brexit-implications-for-the-transport-sector.aspx#_ftn8

Impact on Scotland.
Remaining part of the UK is not an option since Scotland would be further removed from the EEC with resultant adverse effects experienced by being at the end of an expensive supply chain.
An independent Scotland would, (assuming operational systems for the movement of goods and services to and from Scotland through England remain in place largely unchanged) still be severely disadvantaged.
The way forward is to significantly further develop the Ro-Ro (roll-on, roll-off) container port at Rosyth which would bring much welcomed business to Scotland. Facilities would also be expanded so that free movement of members of the EEC ( avoiding the channel ports and English customs) could be guaranteed through the re-introduction of passenger traffic.
A brief history of the Rosyth-Zeebrugge service follows so that the reader will be able to gain an understanding of events to date.

1999: Rosyth – Zeebrugge ferry service
The European Commission backed a feasibility studies, costing £100,000 looking into the viability of a North Sea ferry service linking Rosyth in Fife with Zeebrugge. It is expected that a new ferry service would bring greater prosperity and could create 1500 jobs.
A Scottish Enterprise spokesman said: "We are all aware that the roads are getting very congested in England and the east coast seaports in England are getting extremely congested as well. We are now also seeing engineering advances which mean you can get from the east coast of Scotland to continental Europe by ship in something like 15 or 16 hours. The service, will depend on a new breed of fast ferry not yet seen in Britain, covering the 400 mile crossing at speeds of up to 30 knots."
2001: Euro ferry docks on the Forth
A feasibility study by Scottish Enterprise concluded that a new service between Scotland and Europe to be commercially viable. The study showed that most Scots would prefer to travel from a home port rather than the English port of Hull. A steering group was then set up to evaluate business plans from interested operators.
The aim is to have a daily ferry link for freight and passengers with a crossing time of around 16 hours to a port in Belgium, the Netherlands or France. It is estimated that such a service could boost the long-term survival prospects of the Rosyth yard.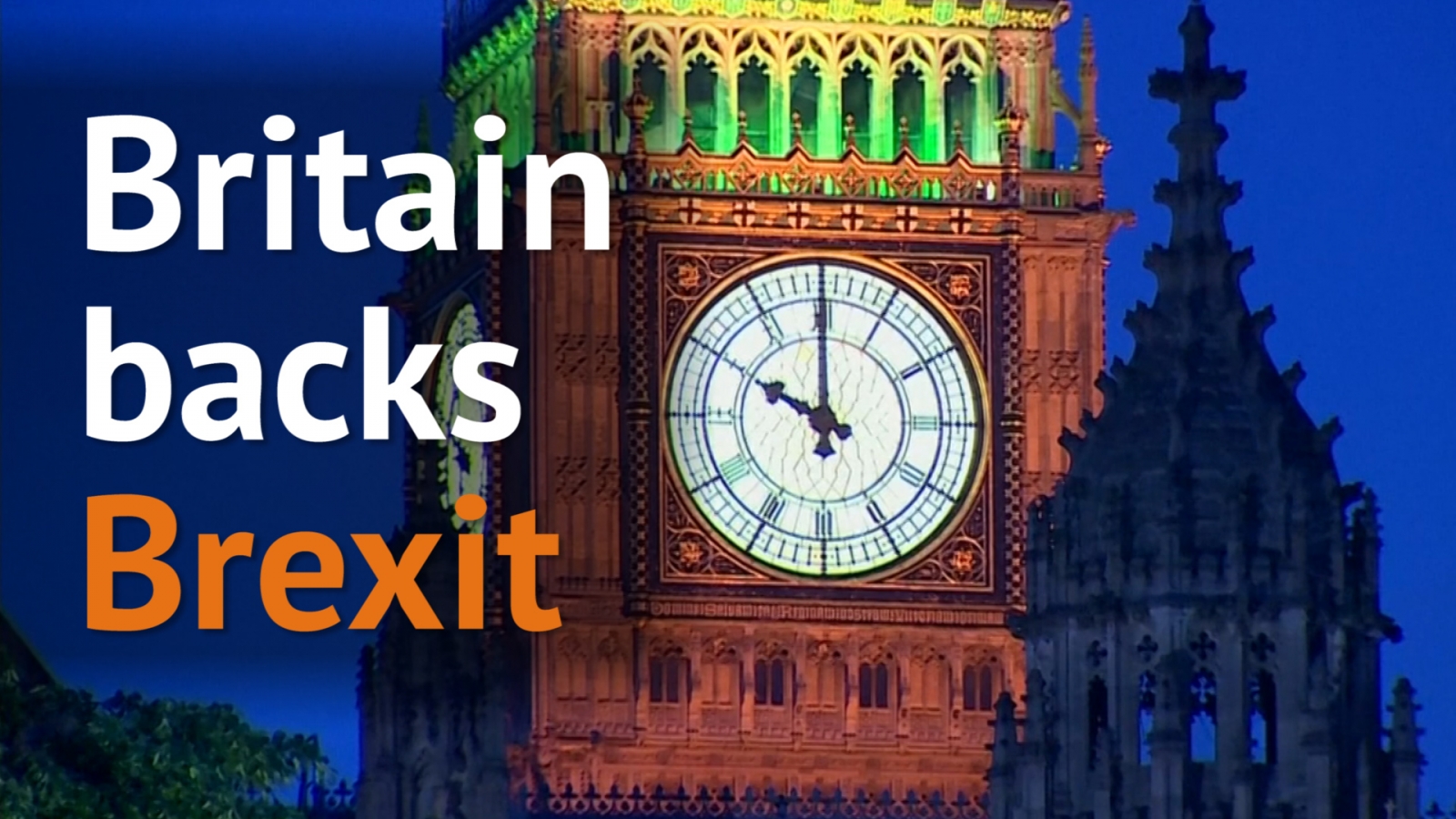 2002: New ferry link makes waves
Scotland's first passenger and freight ferry to continental Europe has set sail from Rosyth in Fife. The crossing to the Belgian port of Zeebrugge takes more than 17 hours, but will save passengers and truckers having to drive via Hull or the English Channel ports. Each ferry can carry more than 1,000 passengers, 120 cars and 100 commercial vehicles. The development brings Scotland closer to Europe.
A representatives of the Road Haulage Association said: "There is a lot of potential for people using the service. There is new drivers' hours regulations coming into effect in the next two years in the working times directives that is going to seriously restrict what hauliers can do. So this ferry gives them great advantages from Scotland and I just hope they give it a chance. We will be encouraging them use the service.

2003: Ferry service needs more freight
Operators of Scotland's continental ferry service have said it needs to attract more freight traffic to ensure its survival. But Superfast Ferries said the route has been a huge success, attracting 100,000 passengers so far, many of whom were new tourists to Scotland. The figure is more than double the number expected.
Tourism body VisitScotland said: "It's a fantastic, direct access from the continent, right into the heart of Scotland and it is bringing new visitors who tend to drive and stay for longer than those arriving by air.
But there are concerns the service cannot survive without increased freight traffic, which is slowly growing at about 4% a month.
The Road Haulage Association (RHA) commented: "A number of major players are now using the ferry. Upcoming regulations restricting driver hours, could see increased freight only business. At present the way that this ferry is working, especially with just the trailers going, it's saving on driver time, it's just the goods that are on the ferry being met at both ends."
Forth Ports, Chief Executive Charles Hammond said: "the it was still early days for the route. We're still in a start-up period, but we're building on that and we're very confident that Superfast and the ferry service are here to stay,"

2008: Ferry firm to axe Rosyth service
A ferry firm running services from Scotland to continental Europe is to stop operating out of Rosyth blaming fuel costs and lower than projected passenger numbers for the decision. The Scottish Government said it was "disappointed" as it was "a commercially successful service".
The crossing to the Belgian port takes about 18 hours. and saves passengers and truckers having to drive via Hull or the English Channel ports. Each ferry can carry more than 1,000 passengers, 120 cars and 100 commercial vehicles. A statement from the company's board of directors said: "We regret to announce the discontinuation of the Rosyth to Zeebrugge ferry service."
The Scottish Transport Minister said: "Scottish Ministers are strongly committed to the continuation of this route, and will pursue all viable options to achieve continuity of a commercially operated service. The government will seek to identify an alternative commercial operator for the service.
A representative of the South East Scotland Transport Partnership (Sestran) said: " the decision is difficult to understand on commercial grounds". The ferry is currently operating at capacity and actually turning away potential business. The loss of the ferry link will inevitably impact upon the economy of the region, and that of Scotland as a whole, as travellers and freight companies seek access to ferry services elsewhere."
A spokesman for Forth Ports said: "This is disappointing news as the ferry link is an important part of Scotland's access to European markets. Our own analysis shows that the route could easily attract 60,000 freight units, within a potential marketplace of 200,000 freight units, making this a viable, profitable route for an operator with the right mix of vessels and frequency of sailings."
A CBI Scotland' spokesman said: "As a nation on the periphery of major export markets in Europe it is crucial that Scotland maintains excellent transport links to the continent. The Superfast ferry has made a significant contribution to this over recent years, and it would be a great loss if that service was to cease, as it would reduce the range of affordable, practical and reliable transport options open to freight operators and manufacturers."

2008: Optimism over Rosyth ferry talks
Negotiations to find a new operator for the Rosyth to Zeebrugge ferry are "ongoing". Forth Ports said it was "optimistic" that negotiations could be concluded in "a short space of time" and it would be keeping the terminal operational.
The Scottish Government said the route was still "economically viable". A spokeswoman added: "We will continue to work closely with our partners in Forth Ports and Fife Council to do everything possible to secure a successful outcome."
The chief executive of Forth Ports PLC, described the ferry as of "vital strategic importance to Scotland". He added: "I can confirm that negotiations with a new operator are ongoing. Since commencing in 2002, the Rosyth – Zeebrugge ferry has been successful, carrying almost one million passengers and 200,000 freight units. We look forward to building on this success, especially on the freight side where we see significant expansion opportunities."
2008: Dutch ferry operator for Rosyth
Dutch ferry company Norfolkline is to revive the Rosyth to Zeebrugge route, with the service starting up again in the spring, it has been confirmed. Part of the Danish Maersk group, it will operate a passenger and freight service using a new vessel.
Unveiling the new operator for the route Mr Salmond said: "Securing the continuation of this service is a real success story and hugely important to Scotland's economy. We have worked closely with Forth Ports to ensure Scotland maintains a direct ferry link to Europe and I am delighted to announce today that Norfolkline will now operate the Rosyth-Zeebrugge route adding maintaining connections with major European markets is vital for Scotland at a time of global economic challenges. In the six years this route has been operating, it has carried nearly one million passengers, 4.2 million tonnes of freight and in 2005 generated around £3.4m of tourism expenditure in Scotland. And of course by removing 1.38 million lorry miles from Scotland's roads it is an important contribution to the fight against climate change."
The managing director of Norfolkline, said: "I am very happy to announce that Norfolkline will revive the Rosyth-Zeebrugge service starting next Spring. Norfolkline will run a passenger and freight service with three departures from each port every week. With the introduction of a brand new ferry, we hope to provide a comfortable and environmentally friendly crossing to our customers."
The South East of Scotland Transport Partnership (Sestran) chairman, said: "Sestran believes that a direct ferry link between Rosyth and Zeebrugge is vital to the future development of the south east of Scotland. We are very relieved that a new operator has been found to run this important route. If the service had ended it would have had serious consequences for the region's economy, as travellers and freight companies sought access to ferry services elsewhere."
Under the waterborne freight grant, a Scottish Government-administered scheme, up to two million euros would be available to Norfolkline, subject to the criteria for the grant being fulfilled. However, Norfolkline has not made a request for funding at the moment, and said it was running the service from "a robust commercial base".
2010: Passenger ferry service from Rosyth to Zeebrugge to end
Scotland's only direct passenger ferry service to mainland Europe is to cease, it has been announced. The route operator, has blamed insufficient passenger demand for the move. The passenger service will continue the end of December.
Andreas Teschl, from the DFDS Group, said: "We are aware that the ferry service has provided an important link between Scotland and the continent so it is a matter of deep regret that we have had to take the decision to no longer operate passenger services on the Rosyth to Zeebrugge route in the future. "We know this decision will be disappointing to many people and we would like to thank all those who have supported us, particularly the Scottish government, the travel and transport industry, as well as those passengers who have used the service."
2011: A new freight service from Scotland to mainland Europe has launched.
DFDS Seaways is running the service from Rosyth to Zeebrugge with two ships, and four departures a week sailing from each port. Route director Allan Hull said: "The freight service between Rosyth and Zeebrugge has been very popular with the haulage industry which has recognised the benefits of the route providing the only direct Ro-Ro (roll-on, roll-off) link between Scotland and the continent. While it was a matter of deep regret that the passenger service had to be withdrawn, we saw potential in enhancing the freight service to meet increased demand from the sector. Our new schedule will see two Ro-Ro ships operate on the route with the number of sailings increasing from three to four departures a week. This will increase overall weekly capacity by 25%."
The Scottish Transport Minister said: "The Rosyth to Zeebrugge ferry route is an important link between Scotland and the continent. Although we are disappointed by the decision to withdraw the passenger service, we have requested that DFDS keep this under review. The current weather conditions certainly highlight the benefit of having a direct route to Europe, not to mention the significant positive impact it delivers in relation to climate change by removing a significant number of lorry miles from our roads."

2014: Fresh fears over Scottish European ferry link
Fresh doubts have been raised about the future of the freight ferry service between Rosyth and Zeebrugge. Forth Ports chief executive Charles Hammond has written to the Scottish government voicing his concerns about European environmental legislation. He said rules coming into force at the start of 2015 will increase costs disproportionately. The Scottish government said it has already provided "significant support" to the service. It added that it would look at any further proposals brought forward by the industry.
The new concerns have been prompted by the EU Sulphur Directive. It will force shipping operators to switch from high-sulphur marine fuel oil to more expensive marine gas oil. North Sea and English Channel operators are allowed to fit exhaust scrubber systems as an alternative, although these are expensive and not suitable for all existing vessels.
Mr Hammond believes the cost on the longer Scottish route will be much greater than its rivals suggesting that the additional cost for the Rosyth service will be twice as great as that for Teeside. He wrote: "This has the potential to severely impact on the financial viability of existing freight ferry service into and out of Rosyth. Indications are that the disproportionate costs increases for the Scottish ferry service will not be acceptable to the current users of the service and that alternative freight routes will be used, utilising southern UK port and transferring the traffic to road."
A Scottish government spokesman said: "We understand DFDS has been consulting customers on the options to deal with the impacts of the EU Sulphur Directive, which comes into effect next year. The Scottish government has provided significant support to the service, within EU State Aid rules, and will continue to support any proposals for EU funding brought forward from the industry.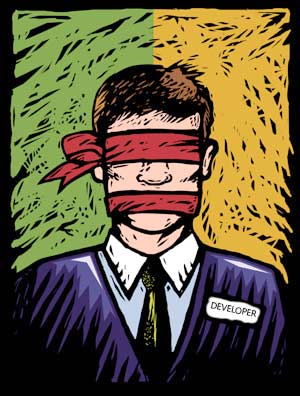 2014: Three bodies agree 'safe' future of Scottish European ferry link
DFDS Seaways, the Scottish government and Forth Ports have agreed to continue the freight ferry service between Rosyth and Zeebrugge. The three bodies signed a memorandum of understanding (MoU) to continue direct freight ferry services from Scotland to continental Europe.
In August, doubts were raised about the service's future due to European environmental legislation. Capacity on the route will be increased following customer requests. MoUs are formalised decisions between two or more parties. The organisations agreed to continue the service under the management of DFDS Seaways.
Previous concerns over the route were prompted by the EU Sulphur Directive, which will force shipping operators to switch from high-sulphur marine fuel oil to more expensive marine gas oil. North Sea and English Channel operators are allowed to fit exhaust scrubber systems as an alternative, although these are expensive and not suitable for all existing vessels.
DFDS Seaways and Forth Ports have also announced that infrastructure improvements at Rosyth terminal mean that containers can be double-stacked, therefore increasing freight capacity.
Mr Smedegaard CEO of DFS Seaways said: "We have always been very committed to this route and we are very satisfied that with good dialogue with the Scottish government and Forth Ports we were able to find a solution to maintain the service in light of the forthcoming sulphur requirements, which will pose enormous challenges for the transport industry."
Senior Vice President Kell Robdrup commented: "We would like to thank all stakeholders involved for their continued support for this environmentally-friendly mode of transport and we look forward to welcoming additional customers making use of the only ferry service directly linking the continent and Scotland".
http://www.bbc.co.uk/news/uk-scotland-edinburgh-east-fife-29896285 http://www.dfds.com/freight-shipping/routes-and-schedules/rosyth-zeebrugge