2 March 2015 – Prof Tomkins close links with Jewish society brings unwelcome results
The Palestine Alliance, formed by the Association of Palestinian Communities in Scotland and a number of Palestine solidarity groups, has called on Glasgow University to halt plans to develop links with an Israeli University. Collaboration between the universities is believed to be behind a planned visit to Glasgow University by the Israeli Ambassador to Britain, Daniel Taub, on 2 March 2015.
The plans to link Glasgow University with the Hebrew University in Jerusalem have long been promoted by Professor Adam Tomkins of the university's law faculty. Tomkins, a prominent no campaigner who served as one of the Tory Party nominees on the Smith Commission, was the recipient of a prestigious scholarship prize from the Hebrew University in 2011 following a period as a visiting professor the previous year. He is reported as saying that the prize would facilitate the next stage of what he hoped would be "a lifelong series of collaborations with colleagues at the Hebrew University. If, as a result, links between Glasgow Law School and legal scholars in Israel are strengthened, this will be an added bonus."
Dr Essam Hijjawi of the Palestine Alliance, and chair of the Association of Palestinian Communities in Scotland said "Far from being a seat of learning the Hebrew University of Jerusalem has shown itself to be a discriminatory body, denying equal treatment to Arab Palestinians who are citizens of Israel; failing to provide teaching services to the local Palestinian population in Jerusalem whilst providing such services to Jewish groups and has part of its campus is built land stolen from Palestinians and now housing illegal settlements. "Glasgow is home to Palestinians who have been denied the right to live in their home city of Jerusalem and cannot access education at the Hebrew University.
http://www.thefreelibrary.com/Israeli+Ambassador+to+Face+Protests+at+Glasgow+University.-a0403795918
http://glasgowguardian.co.uk/2015/03/02/university-denies-protesters-claims-that-israeli-ambassador-is-here-formalise-links-with-hebrew-university/

24 March 2015 – Professor Adam Tomkins comments on Salmond's threat to install the labour party in Downing Street
Alex Salmond pledged to lock David Cameron out of Downing Street by saying he would be "voting down" any Conservative minority government using provisions in the Fixed-Term Parliaments Act that would allow Labour to try to form a government.
Professor Adam Tomkins, an expert on constitutional law at the University of Glasgow and a Tory delegate to the Smith commission on extra powers for Scotland, said Salmond's gambit was "designed to anger the English. He is being very clever. He is modelling the strategy on moves by Charles Stewart Parnell, Irish nationalist leader whose Irish Parliamentary Party used disruptive tactics and filibustering in the Commons in the 1880s to anger British politicians.
He wants the English to give him what he wants, with his fun and games, just to get the English to say bugger off. The threat for us Scottish unionists is that the English aren't ready for this and the English will overreact in the way that Salmond calculates. He's going to carry on doing this for as long as he possibly can." http://www.theguardian.com/politics/2015/mar/24/conservatives-slam-salmond-deeply-sinister-threat-miliband
12 May 2015 – Scotland 'will not consent' to Tory plans to scrap Human Rights Act
The Scottish government has said that it will withhold legislative consent on the Conservative proposals to scrap the 1998 Human Rights Act, as it emerged that the SNP has already had informal discussions with Tory backbenchers who oppose the move. The social justice secretary, Alex Neil, told the Holyrood chamber on Tuesday afternoon:  "The Scottish government's position is that implementation of the Conservative government's proposals would require legislative consent and that this parliament should make clear that such consent will not be given."
Tory plans to repeal the act and replace it with a UK bill of rights could lead to a "complete standoff" between Westminster and Holyrood, according to a Scottish government source. A senior SNP source confirmed that the party had been in contact with potential Conservative backbench with a view to bolstering cross-party opposition to the move.
http://www.theguardian.com/law/2015/may/12/scottish-government-human-rights-act-conservatives
Comment: sanz1820
Tompkins is being disingenuous in his assumption that the UK is somehow a family of nations. It is not – it is a completely unbalanced polity where the dominant nation – England – is ten times the size of all the others. Thus the claim that 'England is not a state' may be accurate from a constitutional lawyer's perspective, but ignores the truth that the English do indeed think of themselves as living in a state – one which is variously called 'England' or Britain', the two terms being seen as interchangeable.
The result of this lack of balance within the 'family' is the cultural hegemony which manifests itself in ways which probably seem trivial to the good Professor, but which –repeated day after day and year after year – are profoundly dispiriting and ultimately enfeebling.
Whether it's shipping in southern journalists to BBC Scotland to cover the referendum, employing that ludicrous weather map on BBC TV which makes Skye look half the size of the Isle of Wight, claiming that there exists something called 'received pronunciation' which by definition denigrates those of us who speak in our own nation's voice – I could go on all day.  Sorry Prof – but this is a dysfunctional family, and I want out.
http://derekbateman.co.uk/2014/08/04/write-of-reply/

25 May 2015 – Appointment of Scottish Tory Party Chair Richard Keen QC to the post of Advocate General for Scotland signals Tory backtrack on powers
His appointment follows yesterday's publication of the Scotland Bill – which falls far short of implementing the Smith Commission recommendations. Previously, Richard Keen stated  "I don't think it's the answer just to say 'more powers'" and has also argued that the rest of the UK should be consulted on what powers should be transferred.  In February last year, Richard Keen said: "I don't think it's the answer just to say 'more powers'. What is the answer to the devolved settlement is to ensure that the powers that Holyrood has are used properly and there is accountability."
He also stated that any future transfer of powers to Holyrood must involve the rest of the UK, particularly if that involved a federal solution. "I'm not saying no to federalism, because if that's what the majority want by way of a devolved settlement, that's what we'll have," he said. "But if you want to go that far then you have to consult everybody in the UK, because it affects everybody."
Richard Keen QC

Earlier in the week, Professor Adam Tomkins, who was appointed as an advisor to Scottish Secretary David Mundell, made fun of the fact that the current devolution settlement results in the Scottish Government having to mitigate swingeing cuts made by the UK Government as part of their austerity regime.
See his Twitter exchange with Ian Smart,  a prominent Labour supporter:
* Adam Tomkins: Key test of new Scotland Bill will be whether the welfare clauses deliver Smith. This was where January's draft clauses fell short.
* Ian Smart?: Indeed. Let's allow the virtuous Scottish Government to restore the benefits of those sanctioned by the evil UK government
* Adam Tomkins: Exactly. Money where mouth is. https://twitter.com/ianssmart/status/603680320739737600
http://snp.org/media-centre/news/2015/may/keen-appointment-signals-tory-backtrack-powers
Ian Smart Labour friend of  Prof. Adam Tomkins
Adam Tomkins

Earlier this month, the Tories ennobled then appointed Andrew Dunlop – the architect of the hated Poll Tax – to the position of Parliamentary Under Secretary of State for Scotland. Poll tax peer 'scandal'
Responding to the ennoblement of Andrew Dunlop, and his appointment as the Parliamentary Under Secretary of State for Scotland, the Leader of the SNP Westminster Group Angus Robertson MP said: "This appointment is a scandal. If one thing demonstrates how out of touch the Tories are, it's the appointment as a government minister for Scotland of an unelected Lord who played a leading role in the imposition of the hated Poll Tax on Scotland. It is hard to believe that following the worst Tory result in a General Election in Scotland since universal sufferage that they could have fallen further in people's estimation, but they just have with this appalling and anti-democratic appointment. It's further evidence of the need for a strong Scottish voice at Westminster to hold the Tories to account, that only SNP MPs can provide." http://www.snp.org/media-centre/news/2015/may/poll-tax-peer-scandal
Dunlop & Cameron
Questions over Cameron's new independence adviser's link to poll tax
David Cameron's right hand man in the fight to save the Union was last night under pressure to explain his role in bringing the hated Poll Tax to Scotland.  Dunlop, who graduated in economics from Glasgow University before moving south, was a special adviser to former Defence Secretary George Younger. By 1988, he had graduated to Mrs Thatcher's inner circle as one of the seven members of her "policy unit", specialising in defence, employment, tax reform and Scotland. In that capacity, he must have played a key role in the discussions over the introduction of the hated Poll Tax in Scotland in 1989 – a year earlier than the rest of Britain. After leaving No 10 Downing Street, Dunlop became the managing director of top lobbying firm Politics International. http://www.express.co.uk/news/uk/308827/Questions-over-Cameron-s-new-independence-adviser-s-link-to-poll-tax
Tories used Scotland for poll tax experiment
Secret files released under the 30 year rule have confirmed that senior Tories plotted to "experiment" on Scotland by introducing the Poll Tax. Oliver Letwin – who was then part of Margaret Thatcher's Policy Unit – wrote a letter in which he suggested using Scotland as an "experiment", to avoid accusations of "being rash" by proposing it for England and Wales at the same time. The letter concludes "we therefore recommend that, if you are not willing to move to a pure residence charge in England and Wales immediately, you should introduce a mixture of taxes but should rather use the Scots as a trailblazer for the real thing." Meanwhile his colleague David Willetts – who was part of the same Policy Unit – wrote a memo stating "Scotland and Northern Ireland have their snouts well and truly in the public expenditure trough. The challenge is to find a politically acceptable way of putting them on the same diet as the English." http://www.snp.org/media-centre/news/2014/dec/filestories-used-scotland-poll-tax-experiment
David Willets MP

20 May 2015 – Study by Bingham Centre for the Rule of Law says UK has reached constitutional crossroads and needs major changes to work effectively
There should be English votes for English laws, according to the study report, whose authors include Prof Sir Jeffrey Jowell QC, the centre director; the historian Prof Linda Colley; Prof Adam Tomkins, professor of public law at Glasgow University; and Prof Tony Travers, director of British government at the London School of Economics. "The United Kingdom has reached a constitutional crossroads and needs major changes to work effectively," the report says. "The piecemeal development of devolution means that the overall constitutional fabric of the UK has been weakened. "The process should start with a new charter of the union to provide the framework for a fair and durable settlement between the four nations [England, Wales, Scotland and Northern Ireland]."
Further transfer of powers to the Scottish parliament at Holyrood could endanger relationships, the report points out. The SNP's preferred "extreme form of devolution would seem not designed to preserve the union with the rest of the United Kingdom but to break it" it says. The report, entitled A Constitutional Crossroads: Ways Forward for the United Kingdom, also warns that a constitutional clash between Westminster and the Scottish parliament could be triggered by plans to replace the Human Rights Act with a UK bill of rights.
A refusal by the Scottish parliament to pass a motion of consent could establish different human rights regimes in different parts of the UK, it suggests. "There is a growing sense of unease that the union is at risk of becoming unstuck," the study notes. "A new settlement is urgent because the present lack of clarity conveys an impression of instability, which can harm our dealings with the outside world."
http://www.theguardian.com/politics/2015/may/20/urgent-action-needed-to-preserve-united-kingdom-thinktank-says
Professor Sir Jeffrey Jowell KCMG QC, the founding Director of the Bingham Centre for the Rule of Law,

20 May 2015 – Second independence referendum should not be held for at least 15 years, according to a group of devolution experts.
The academics also warned that the SNP's call for 'devo max', or full fiscal autonomy, would break up the Union, in a new report published today. Called A Constitutional  Crossroads: Ways Forward for the United Kingdom it calls for the abolition of the Barnett formula, which helps to calculate the block grant to Scotland, because it does not offer a fair solution across the UK. The group also recommend a new 'charter of the Union' to protect the UK, English votes for English laws at Westminster and greater decentralisation within England.
Last night the SNP said that a second referendum on independence would be a matter for future Holyrood elections and the Scottish people. Last week SNP sources suggested that Scottish ministers did not need David Cameron's permission to hold another vote. Technically, the legal right to stage a referendum lies with Westminster. In recent days the Prime Minister outlined his opposition to another vote. But First Minister Nicola Sturgeon has said he has no right to rule one out.
The report, compiled by experts including Professor John Kay, a former adviser to Alex Salmond, Prof Sir Jeffrey Jowell, director of the Bingham Centre for the Rule of Law, Prof Linda Colley, from Princeton University, Prof Adam Tomkins, from Glasgow University, Prof Tony Travers, from the London School of Economics and devolution expert Alan Trench, suggests a Scottish independence referendum be held "no more than once in a generation…. (and) a generation should be considered at least 15 years."
SNP Justice and Home Affairs spokesman Joanna Cherry said: "Westminster needs to deliver the additional powers which Scotland has been promised – and the recent election result is a huge mandate for further powers beyond those recommended by the Smith Commission. "In terms of a second independence referendum, that is a matter for future Holyrood elections, and whether or not there will be one is ultimately a matter for the people of Scotland."
http://www.eveningtimes.co.uk/news/13308486.Experts_call_for_no_new_independence_referendum_for_15_years/
Rule of Law

25 May 2015 – Smith Commission academic who pushed for more devolved powers is to advise Tories on turning them into law
Professor Adam Tomkins, who negotiated for the Tories alongside peer Annabel Goldie on the cross-party Smith Commission, has been invited to advise the Secretary of State for Scotland on constitutional matters. The unpaid advisory role will see Prof Tomkins provide advice on a range of constitutional matters, with a primary focus on the passage of the Scotland Bill through Parliament and the delivery of new powers for the Scottish Parliament. He is a legal scholar and John Millar Professor of Public Law at the School of Law of the University of Glasgow. Professor Tomkins said: "It is a great privilege to have been asked to support the Secretary of State for Scotland through this crucial period for Scotland. I look forward to working with the minister and his wider team to provide support for the Scotland Bill process." The Secretary of State for Scotland David Mundell said: "Professor Tomkins brings unparalleled expertise and depth of knowledge to further support the Scotland Office. His advice and insight will be invaluable as we deliver new powers for the Scottish Parliament." http://www.dailyrecord.co.uk/news/politics/smith-commission-academic-who-pushed-5760869
Adam Tomkins

7 June 2015 – From Roundhead to Cavalier: how Tory Scottish Secretary's advisor wanted to axe the Royal family
The Scottish Secretary's adviser on the constitution has tried to distance himself from his fiery republican past, admitting some of his views on the monarchy were "a bit extreme".
Professor Adam Tomkins, who became an unpaid adviser to David Mundell last month, had previously railed against "the weirdness of the present generation of Windsors". Tomkins, the John Millar Professor of Public Law at Glasgow University, also attacked "the degrading rituals of pomp and servility that accompany majesty", the "sheer unfairness" of an hereditary head of state, and claimed the royals had a "long history of tax avoidance". He complained that monarchy was "fundamentally incompatible with democracy" because the Queen confers huge power on ministers allowing them to bypass parliament and escape scrutiny. "You're either a monarchist or you're a democrat. You can't be both," he wrote. "If you want an accountable government you have to choose to abandon the monarchy."
Tomkins laid bare his feelings in an article in May 2004, in which he listed the "many arguments against monarchy". Five months later, he spoke at the 'Declaration of Calton Hill,' an event staged by the Scottish Socialist Party to rival the Queen's official opening of the new Holyrood building.
The Declaration began: "We the undersigned call for an independent Scottish republic". According to a contemporary report, Tomkins "delivering a damning indictment of the monarchy" and said it was incompatible with democracy. Tomkins also met the artist and author Alasdair Gray at the event, and they went on to co-author a book arguing for a republic called "How we should rule ourselves". In it, the pair said they were both "of the left" but neither belonged to or endorsed to any party. Tomkins is now an active Conservative.
Gray said he was "sorry" that Tomkins had dropped the republican cause. "I suppose it depends on your degree of prosperity," he told the Sunday Herald. Tomkins's past views are sharply at odds with those of his Tory boss in the Scotland Office. In 2013, Mundell said pro-independence republicans were "out of touch… with the people of Scotland" and insisted "the Royal Family are part of the fabric of Scottish life".
Asked about his republicanism, Tomkins said his interest had been of a "dusty, antiquarian academic" kind and he "didn't know" if he ever signed the Declaration of Calton Hill. I quite like the pomp and ceremony these days. My republicanism has softened," he said. Reminded of his written article, he said: "Yes, that sounds like me. That sounds a bit extreme. "It's the kind of thing I probably would used to have said, but I wouldn't say that [now]. One of the reasons I don't worry as much about these things as I did 10 years ago is because many of the legal powers of the Crown have been taken into parliament. The Fixed Terms Parliament Act (FTPA) is a really good example. It used to be the case that the Prime Minister could decide when the next general election was…because they effectively wielded the old prerogative Crown power of dissolution.
"The FTPA rips all that up and it puts that power in the hands of backbenchers. "In the sense of being a parliament man, who thinks parliament should make [key] decisions and not judges or members of the royal family or even ministers, I'm still fully signed up. "But in terms of getting rid of the Queen and having a presidency, I'm probably not signed up to that anymore, because I just don't see the point. It's not a priority. It's not happening." Former Socialist MSP Colin Fox, who spoke alongside Tomkins at the Declaration of Calton Hill, said: "He's gone from Cromwell's side to the Cavaliers. He should be ashamed of giving up on democracy in favour of the divine right of kings and hereditary privileges. Although that does make him pretty much at home in the Tory party."
http://www.heraldscotland.com/news/13411783.From_Roundhead_to_Cavalier_how_Tory_Scottish_Secretary_s_advisor_wanted_to_axe_the_Royal_family/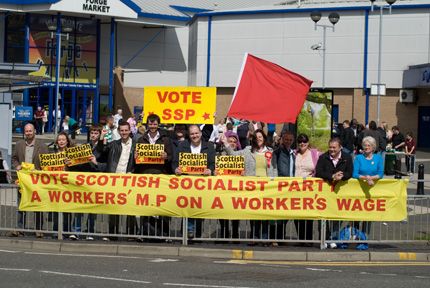 Comment: Lorna Campbell,
Odd, to say the least. Youthful rebellion? Perhaps. The kind of One Nation Britain/UK, where Scotland is North Britain, absolutely depends on its structure for our hierarchical society, with the Royal Family at its apex and the hoi polloi at the base. Adam Tomkins has never shown the slightest sensitivity towards separate Scottish institutions, and his entire thrust of argument vis-a-vis human rights is based wholly on English constitutional principles.
He reminds me constantly of a British nabob during the Raj. His adulation of Magna Carta as, seemingly, the foundation on which all our "British" freedoms rest may explain a little his anti royalty views. Unfortunately, it also goes some way to explaining his determined efforts to keep Scotland within the Union.
Adam Tomkins
8 June 2015 – Scottish devolution is finally about to come of age.
Our adolescent politics of grievance is at last to mature into grown-up responsibility. This is what the Smith Commission promised and it's what the new Scotland Bill delivers. No longer will Scottish ministers be able to blame Westminster for tax and spending decisions they claim not to like. The First Minister and her team will have all the powers they need to take action to reverse their effects or to point Scotland in a different direction.
This for two critical reasons.  Firstly, Scottish ministers will have the power to top up any welfare benefit which they consider to be insufficient. They will also have the power to create wholly new welfare benefits. And secondly, they will have the power to raise taxes in Scotland to pay for this additional public spending.
If John Swinney objects to the Chancellor's cuts, the new Scotland Bill will enable him to do something about it. He can bring a budget of his own to Holyrood, put up taxes for Scottish taxpayers and spend as lavishly as he wants. Finally, we will find out if the SNP's actions will meet their rhetoric and, if they do, we will find out if Scotland really is any more Nordic in its commitment to social justice than the rest of the UK is.
Will Scots vote for higher taxes? This is a more pressing – and a far more important – question than whether we might have a second independence referendum any time soon. This is what real, adult politics is about – not the gesture politics of nationalism, but the tough, grown-up questions of what public services we want and how do we propose to pay for them.
The Smith Commission and the new Scotland Bill bring these questions home to Scotland. That's what home rule is and that's what it's getting. All of this will change the nature of the political conversation in Scotland. No longer will it be dominated by bleating about the powers it doesn't have. Instead, it will focus much more sharply on the ways in which the SNP Government are making such a mess of the powers they do have.
The new Scotland Bill is important because it means the SNP can no longer pretend that governing requires no more than finger-pointing and childish blame-game politics. It's time for Scotland to come of age, for the Nationalists' bluff to be called and for home rule.
http://www.dailyrecord.co.uk/news/politics/now-vow-adam-tomkins-changes-5844557
John Swinney
Swinney's rebuttal
8 June 2015 – Now The Vow: John Swinney: The UK Government has failed miserably in implementing the Smith Commission
Delivering the Smith Commission recommendations was the minimum the UK Government had to deliver – and they have failed miserably. Backed by all parties in the Scottish Parliament, the report proposed new, limited powers for Holyrood in areas such as welfare, employment support and income tax.
Published 10 days ago, the Scotland Bill serves Scotland badly and falls well short of fully implementing the Smith proposals. With our existing powers, we have demonstrated we can make a difference for hard-pressed families – through boosting childcare, freezing the council tax, encouraging more employers to pay the living wage and spending more than £100million a year just to mitigate UK welfare cuts.
With new powers, we can make even more of a difference by using additional economic and welfare policies to protect vulnerable households but also to create jobs, boost investment and grow the economy. Yet the Scotland Bill badly lets Scotland down.
It restricts who the Scottish Government would be able to pay certain benefits to. It fails to devolve the full range of employment support services currently delivered by the Department for Work and Pensions. It contains no powers to create new benefits in devolved areas, if we wanted to, having considered how new welfare powers will complement existing devolved services.
It is missing or restricts powers in areas of consumer protection, energy and the Crown Estate. And if that wasn't bad enough, the proposed Bill gives Westminster a veto over key policies.
That means I or my Scottish Cabinet colleagues would still have to seek the explicit approval of the relevant Secretary of State before implementing new policies – such as scrapping the bedroom tax. By any definition, that isn't devolution.
That is why the Scotland Bill must be improved. And if it is to have any credibility, it must be changed to implement the Smith Commission recommendations in full. Doing so should not be seen as some kind of concession from David Cameron's Government. It would only be delivering what they have already signed up to and already promised the people of Scotland.
This week, the Scotland Bill will be debated at Westminster – and the real work begins to get it into shape. If the Westminster parties are not prepared to honour the promises they made to people of Scotland in the days before the referendum, then SNP MPs will seek to amend the Bill to do just that. We want to remove the UK Government's veto over key decisions, give the Scottish Parliament an explicit power to create new benefits in devolved areas and ensure that the Scottish Parliament cannot be abolished without the consent of the Scottish people.
These basic changes to the Bill will give future Scottish governments the freedom to exercise new powers without interference. But going forward, we regard what is currently being proposed as the floor – not the ceiling. That's why we'll also put forward proposals shortly for more powers to be devolved through the Scotland Bill including employment policy, the minimum wage, welfare, business taxes, national insurance and equality policy – the powers we need to create jobs, grow revenues and lift people out of poverty.
http://www.dailyrecord.co.uk/news/scottish-news/now-vow-john-swinney-uk-5844469
15 June 2015 – UK Government rejects SNP call for full fiscal autonomy
The UK Government has confirmed it is to reject the SNP's call for full fiscal autonomy, while describing the controversial policy as a "shambles". David Mundell, the Scottish Secretary, said ministers would not accept an SNP amendment on the issue when the Scotland Bill is debated in the House of Commons on Monday.
Prof Adam Tomkins, a constitutional law expert and adviser to the Scottish Secretary, said that allowing fiscal autonomy would effectively reverse the result of the independence referendum. "What we said last year in the independence referendum was no thanks to independence, and full fiscal autonomy isn't devolution max, it is independence light," added Prof Tomkins.
John Swinney, the Deputy First Minister, will call this week for extra powers to give Holyrood further "levers to grow our economy and tackle inequality". Speaking at the weekend he said: "The Scottish Government believes we should move towards full fiscal autonomy as the best route to fulfil Scotland's potential. "In the meantime, we are prioritising the transfer of additional powers to incentivise key sectors, raise productivity and attract investment. "Powers over the minimum wage, employment policy and benefits would allow us to build a coherent approach to training, education and support for people out of work or experiencing in-work poverty."
But Prof Tomkins told the BBC's Sunday Politics programme it would be irresponsible of the British government to "devolve the national minimum wage, or employers' national insurance contributions or corporation tax". He said: "We talked about all of these things around the Smith Commission table and Mr Swinney brought all of these things to the Smith Commission. "We didn't reject them because of some blind unionist intransigence, we rejected them because they significantly undercut the reason why we have the Union that we voted to stay in last September." http://www.telegraph.co.uk/news/politics/SNP/11674501/UK-Government-rejects-SNP-call-for-full-fiscal-autonomy.html

17 June 2015 – The BBC is a major problem for Scotland because so many Scots believe it is not impartial.
Well what do you know, we've barely had time to recover from the air-raid bombardment that was Project Fear Mk1 when along comes its equally terrifying sibling. Project Fear, you may recall, was what the anti-independence Better Together campaign informally christened its strategy of instilling fear into Scottish voters during the referendum.
Project Fear Mk2 was launched last week and the target of this attack was not independence but its little cousin, Full Fiscal Autonomy. Full Fiscal Autonomy is also known as Devo Max. It is also sometimes technically referred to as Federalism or Home Rule. For those who may not recall, Devo Max/FFA/Federalism/Home Rule was what Scots were promised if they voted No in the independence referendum, as the clip shows. (https://www.youtube.com/watch?v=CKC93MzuILk#t=17)
You'll note that the clip shows senior BBC presenters telling Scots what was on offer in the event of a No vote. It was garbage. None of the three London based parties had any intention of handing over Devo Max or anything like it. But it was presented as though pledged as such by the BBC.
Thus, the SNP entered May's General Election pledging to hold these three parties to account. Nicola Sturgeon very specifically spelt out what the SNP would pursue on behalf of the Scottish people. In the short term SNP MPs would seek to have the spirit of the Smith Commission honoured. With more austerity looming the SNP would seek to obtain powers initially in the draft report from Smith, but that were subsequently removed after pressure from Labour. The First Minister also made it clear that the SNP would seek a mandate to pursue what Scots were promised prior to the referendum. The SNP group at Westminster would seek Full Fiscal Autonomy.
During the election campaign, there was much debate surrounding this pledge. Unionists appeared across the media warning Scottish voters that a vote for the SNP would mean a loss of £7.6 billion to Scotland. The message from Labour, the Tories and the Lib Dems was hammered home in phone-ins, debates, interviews and news bulletins.
There was worse though when Ultra-Unionist Professor Adam Tomkins appeared on the Sunday Politics Show in order to provide his views on the SNP's proposals. Tomkins' Unionism is of the hard-line variety. The views he expressed on BBC Scotland were not surprising.
But why was he there at all?  Tomkins is an advisor to David Mundell, the sole Tory MP in Scotland. Mundell is also the Secretary of State for Scotland. Mundell has a mandate to represent his local constituents and nothing more. Tomkins doesn't even have that. Yet here he was making pronouncements on how the UK Government would be responding to the SNP mandate.
During his interview, Tomkins stated that the SNP had not accepted the referendum result. He wasn't challenged by Gordon Brewer. The irony of his politically bigoted comment was lost on Mundell's advisor. The SNP is seeking FFA precisely because they have accepted the referendum result. Tomkins and his ilk are in fact refusing to accept the General Election result which saw Scottish voters hand the SNP a whopping mandate.
In fact it isn't just Tomkins who wants to ignore the General Election result, the BBC in Scotland seems intent on doing the same. The BBC destroyed its reputation during the referendum. It hasn't changed in any way shape or form.
On Monday June 15th, Radio Scotland covered the issue of FFA. Quotes from Mundell claiming FFA would mean a £5000 bill for all Scottish people peppered news bulletins. But the Tory MP was nowhere to be seen. He apparently refused to be interviewed. There was no representative from the UK Government whatsoever throughout the broadcasts. However in another quite bizarre clip Tomkins was apparently presented as the voice of the UK Government.
The academic appeared again in another clip just before Deputy First Minister John Swinney was interviewed by Gary Robertson. Robertson adopted a now familiar tone and threw every Unionist argument he could find at Swinney. Not one solitary representative of the UK Government faced any scrutiny at all. Whether Mundell's deputy at the Scotland Office was asked to appear was never revealed. The coverage of FFA was an all-out attack on the SNP.  http://www.ponsonbypost.com/index.php/comment/29-bbc-scotland-is-continuing-where-it-left-off
Bernard Ponsonby

18 June 2015 – JK Rowling in Twitter row after questioning claim SNP no longer has 'anti-English sentiment
Following the general election result – the English-born author, who lives in Edinburgh – spoke out about the abuse she had received after Labour's crushing defeat. She claimed she was described as "Blairite scum", a traitor to Scotland and urged to leave the country. She also said that she had SNP friends for whom it was "all about self-determination" and she respected their view, and said she hoped the overwhelming majority of the SNP were not anti-English. However, independence supporters told her to "grow up" and claimed they were tired of her using her influence to "mislead the public".
Prof Adam Tomkins, an expert on constitutional law and an adviser to David Mundell, the Scottish Secretary, tweeted that as a high profile No voter and an Englishman who had spent 12 years in Scotland he had "experienced no anti-Englishness from SNP".
Nigel Don, the SNP MSP, said the party counted many people originally from England among its supporters, adding "There is no place for personal abuse of any kind in politics on any side of the debate and the SNP has been crystal clear that such abuse must stop, full stop." http://www.telegraph.co.uk/news/politics/SNP/11684501/JK-Rowling-in-Twitter-row-after-questioning-claim-SNP-no-longer-has-anti-English-sentiment.html
14 June 2015 – Adam Tomkins on FFA: Sunday Politics Scotland. https://www.youtube.com/watch?v=5HAgntSmuK4
2 July 2015 – Another imbalanced 'debate' – Scotland2015.  Sarah Smith Out of Order. https://www.youtube.com/watch?v=_20p3F3Jk_U
28 August 2015 – Joining us now is North Britain's most impartial Tory.
Spare a thought today for the media.  It was stretching credulity for them to wheel out Adam "IT'S THE LAW!!!!" Tomkins as an 'impartial expert' when he was working for the Tory party.  It was even harder for them to do it when he became a special adviser to the Secretary of State for Scotland.  But can they still pull it off now that he's planning to stand as a Tory candidate in next year's Scottish Parliament election?  Rest assured that they'll give it a go.
Tomkins' announcement of his intentions comes in possibly his funniest blogpost to date.  He tells the story of how he became a Tory, and it basically consists of : "I offered my services to all the unionist parties, and it was the Tories who wanted me unconditionally, so clearly their instincts are correct."
http://scotgoespop.blogspot.co.uk/2015/08/joining-us-now-is-north-britain-most.html28 August 2015 – I am seeking election to the Scottish Parliament.
Scottish Conservative Party Conference 2015 – Anyone under 65 awake!!!?